A Costco staple I think everyone needs to have in their freezer!
Please note that this review was not paid for or sponsored by any third party. The opinions in this review are strictly my own. I am not affiliated with Costco or any of its suppliers. I am just a fan of the company. I write these honest reviews to help my fellow shoppers.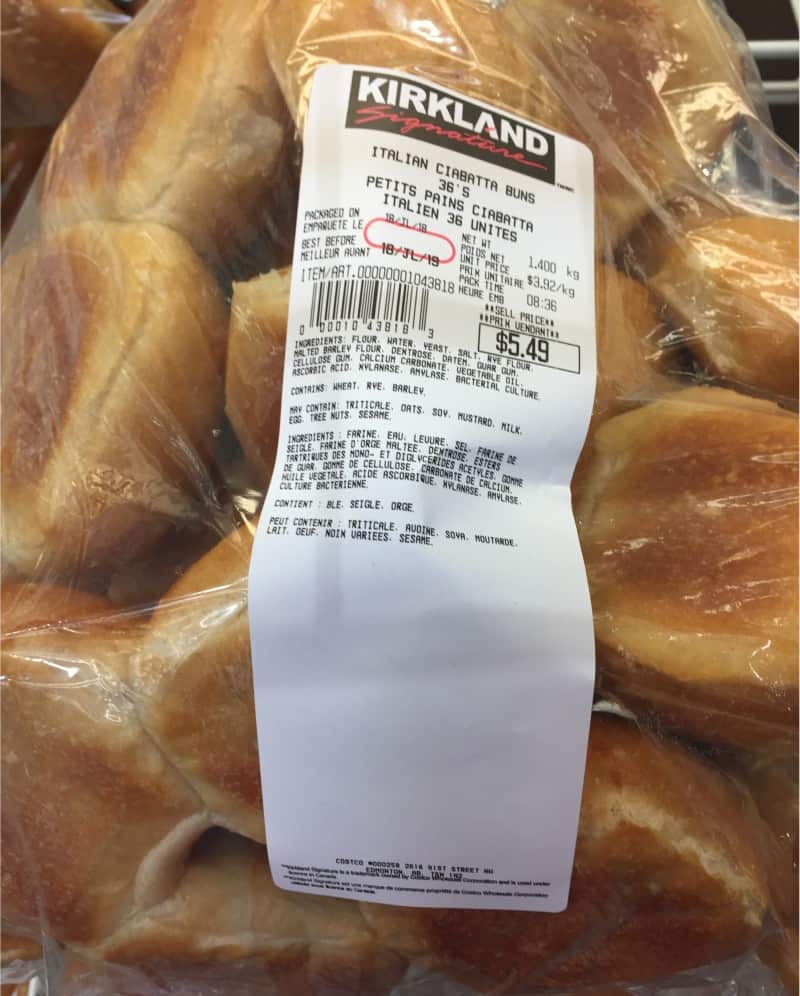 Have you ever had these always changing but always the same Ciabatta Buns from Costco? I say always changing because sometimes you buy a bag and the buns are a bit bigger and crustier and sometimes you buy a bag and the buns are smaller or softer. Either way these buns are a STAPLE Costco product I think you need to have in your freezer at all times.
Celebrating Easter, Thanksgiving or Christmas? Like having a sandwich for lunch at work ever so often? Going camping, to the beach or a hike? Hosting a party? Going to a potluck? Enjoy buns as a side to your pasta, casserole or salad? If you answered yes to any of these, BUY these buns.
First off, they taste delicious. They taste delicious plain, with butter, with sandwich ingredients, as burger buns or pulled pork buns. I could go on and on. Basically these are crusty, golden brown on the outside and white, pillowy soft on the inside. They're crustier than a soft dinner roll and soften than a crusty roll. They're pretty substantial and can easily hold any ingredients such as pulled chicken, burgers or sandwich ingredients. These are simple, there's nothing fancy about them but if you like the taste of home baked multipurpose buns that are convenient, freeze well and cost efficient these are what you're looking for.
These buns score high in convenience. Because of their simple but delicious taste they are multipurpose and can be served with many different meals. I love serving these with chili or pasta and keep a stock pile in the freezer. All I recommend doing when freezing is putting a clothes pin or clip and possibly a second bag around the bag of buns. All you have to do whenever you need buns is take out the required amount 10-15 minutes before your meal. They defrost at room temperature just fine and cut very easily too. They don't scatter crumbs all over the place. Convenience wise I rate this pretty high.
Cost is super reasonable with these. 5.49 for 1.4 kg of buns (about 36 buns). I have yet to find a grocery store with buns this cheap and this high quality. This price just cannot be beat.
Nutrition, here's where these buns may lose points. They don't have the nutrition information on the buns, I would guess each bun is about 100-120 calories. Which is NOT bad unless you eat 10 of these, which in my eyes is easy to do, especially if butter is involved. They're not huge buns, the size is just right so if portion control is something you're interested in, take out one bun for each person. The ingredients do say there's rye, wheat and barley which is all good for you unless you're Celiac or gluten intolerant or really watching your carbs. Eating one of these buns will not ruin your diet or cause you to gain weight and honestly if you had one of these at lunch with some meat and lettuce, tuna or whatever you like I would say that's a pretty healthy lunch due to the portion control.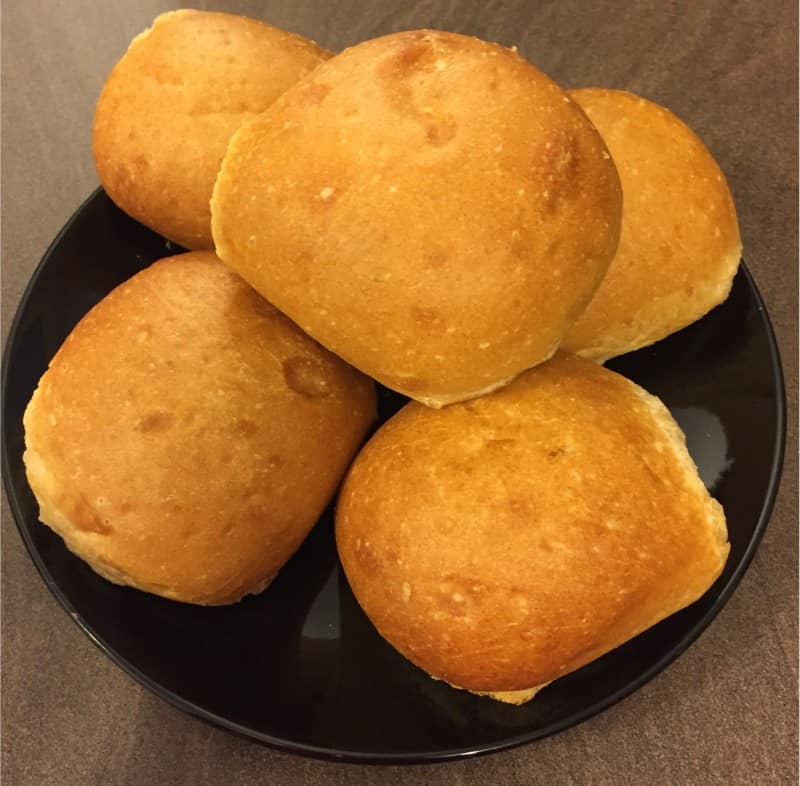 Overall if you have not tried these buns I suggest you do, keep a supply in your freezer for the next time you invite all your friends over for chili or bring a bag to a work potluck. I've been eating these buns since I was young, my mom would send me down to the basement with a bowl to get a bun for each person out of the freezer to go with dinner. Now as an adult I purchase these buns for myself and enjoy them just as much as I did as a kid.
Nutrition: 6/10 (Unsure of exact nutrition details but honestly one bun cannot be that bad for you and carbs are energy!)
Taste: 9.5/10 Both Sean and I love these buns
Cost: 10/10
Convenience: 10/10
Have you tried these buns? What are your favorite things to put in bunwiches?