Do you think I've covered all of the Costco dumplings yet?
Please note that this review was not paid for or sponsored by any third party. I purchased this product with my own money and the opinions in this review are strictly my own. I am not affiliated with Costco or any of its suppliers. I am just a fan of the company. I write these reviews to help my fellow shoppers.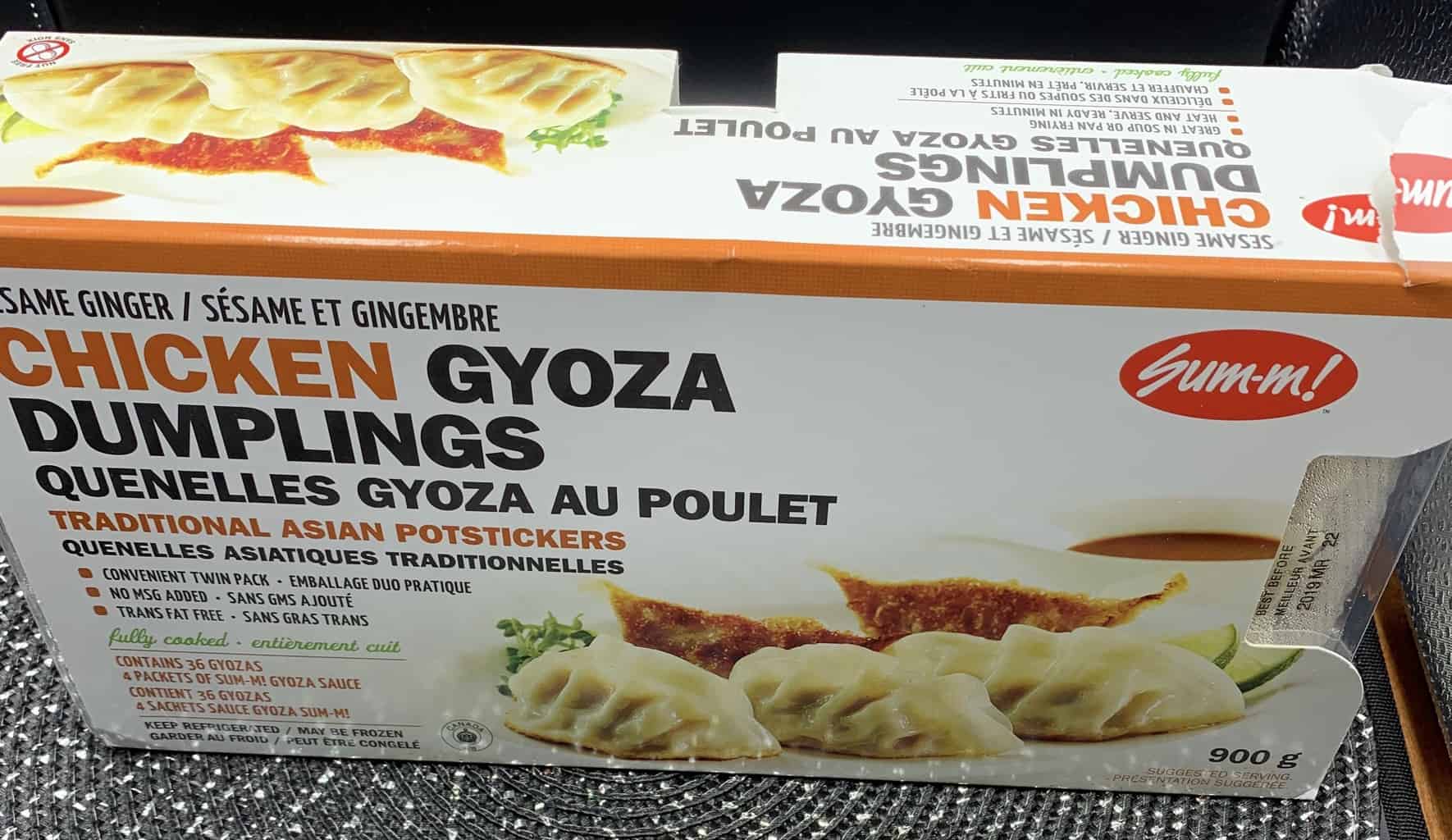 I'm pretty sure that I've tried almost all the different dumplings that Costco offers. I've tried the Bigigo Mini Chicken & Cilantro Wontons, the Siwin Chicken and Vegetable Potstickers, Bibigi Bulgogi Beef Mandu, Bibigo Steamed Dumplings and now the Sum-m! Sesame Ginger Chicken Gyoza Dumplings.
Taste
These are pretty tasty. I love how they're fresh when you buy them and not frozen. I found the dough to be a little tough on the edges and outside but that may be due to my cooking. These are filled with chicken, cabbage, carrots, sesame and ginger. You can definitely taste a slight hint of sesame and ginger that's appealing melds perfectly together. There also wasn't a ton of chicken or vegetables in each gyoza and I found these a little dough heavy. This isn't saying they were bare inside. There was enough but I would have liked more. What stood out about these Gyoza was the different sauce that comes with these. Instead of a standard soy sauce the sauce was a creamy, soy sauce with strong hints of sesame. The sauce is what gives these Gyoza an extra delicious flavor blast. The sauce is definitely on the salty side but nevertheless delicious.
Cost
The Sum-m! Chicken Gyoza Dumplings from Costco cost $8.99 Canadian and $6.99 Canadian when I bought them on sale. You get 36 dumplings in the package and four sauce packets. These are definitely a few dollars cheaper than some of the other gyoza/dumpling options at Costco but you're also getting less for example the Siwin Chicken and Vegetable Potstickers have a lot more dumplings (around 80) in the bag but also cost more (1.91kg for $13.49 CAD).
Convenience
These are a super convenient snack, appetizer, meal or lunch option. You can choose to pan-fry these, microwave them or boil them. You could also add them to a broth to make a soup. I microwaved these and found they tasted just fine. These are a little different than the other dumplings/potstickers/gyoza I've reviewed at Costco because they're found in the refrigerated section, by the fresh pasta. The other dumplings I've reviewed are all in the frozen section. I haven't noticed much difference between the refrigerated dumplings and the frozen dumplings I've tried before.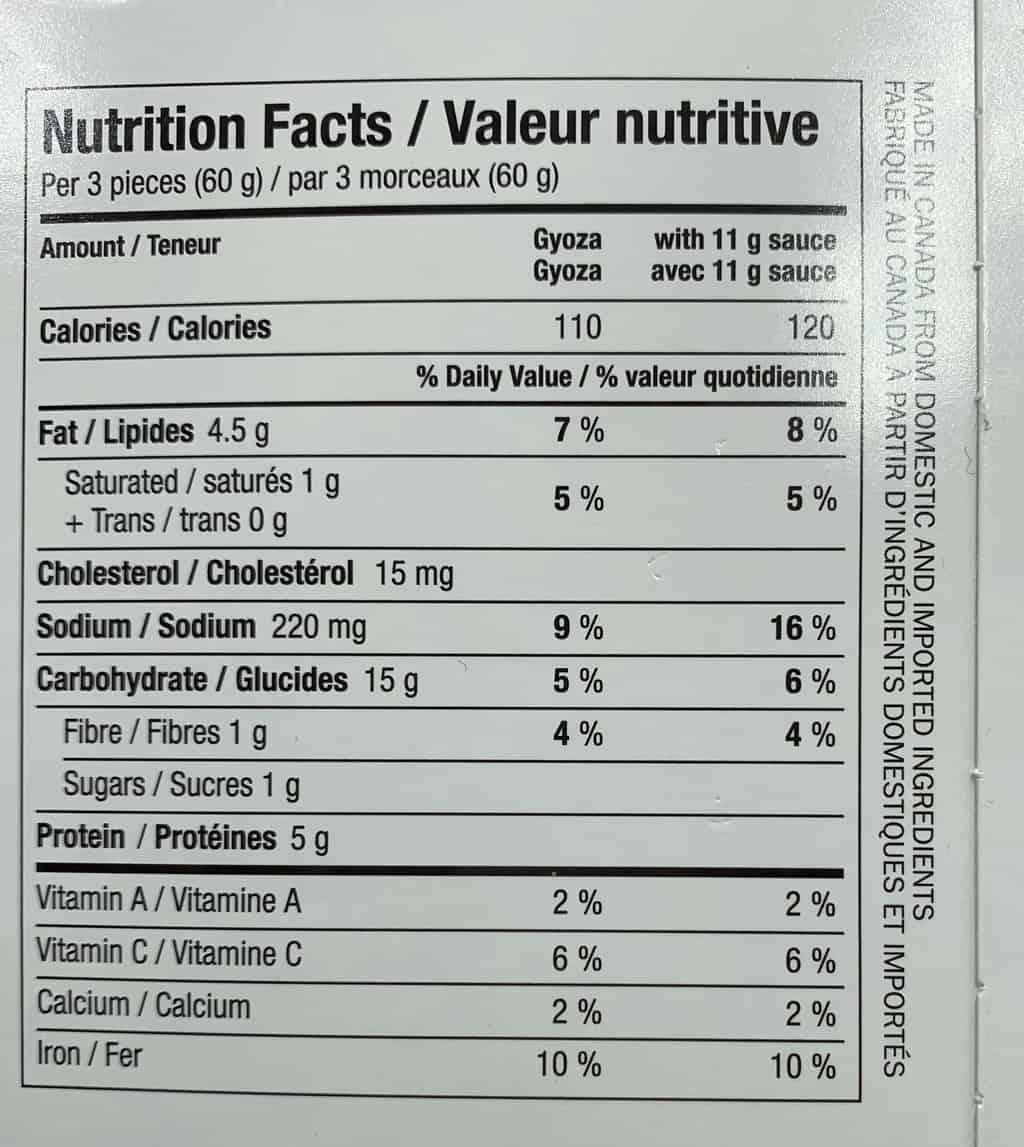 Nutrition
In comparison the Sum-m! Seasame Ginger Chicken Dumplings are one of the lower calorie dumpling options at Costco. Three gyoza is 110 calories, four and a half grams of fat and five grams of protein and 220mg of sodium. Even if you eat six of these that's still only 220 calories and less than 10 grams of fat. I wouldn't call these an unhealthy option by any stretch.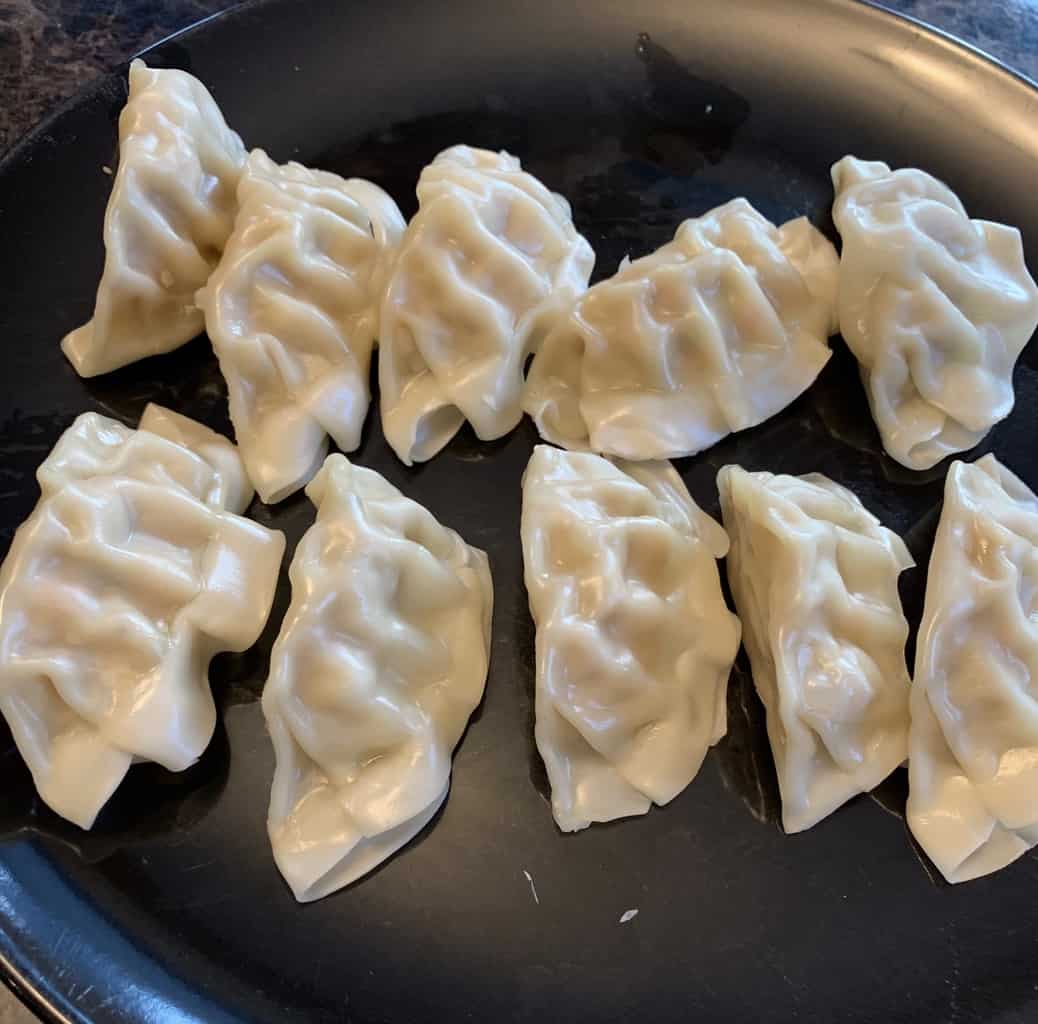 I probably won't seek these out at Costco for taste alone. I did enjoy the fact that I was able to conveniently microwave these and when you buy them they're fresh rather than frozen. If they're on sale I would consider purchasing them again.
Taste: 8/10
Cost: 9/10 (or 7/10 if not on sale)
Convenience: 9/10
Nutrition: 7/10
What's your favorite kind of dumpling?