Pretty plain but okay tasting!
Please note that this review was not paid for or sponsored by any third party. I purchased this product with my own money and the opinions in this review are strictly my own. I am not affiliated with Costco or any of its suppliers. I am just a fan of the company. I write these reviews to help my fellow shoppers. If you like my blog and want to show your appreciation, please follow me on Instagram or Facebook, or tell your friends to check out my blog!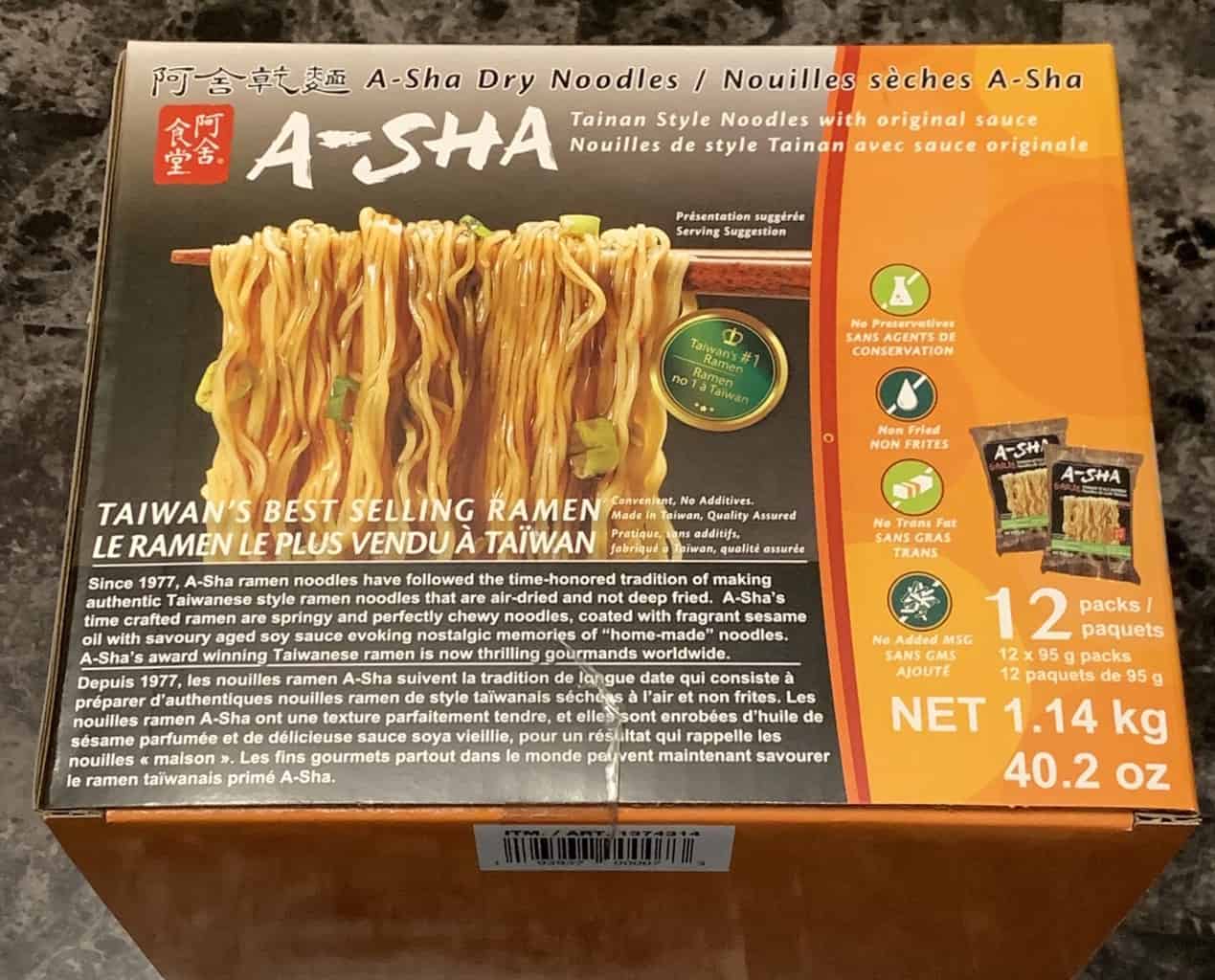 I saw these A-Sha Taiwan Style Noodles last time I was at Costco and thought they looked pretty good so picked them up to try!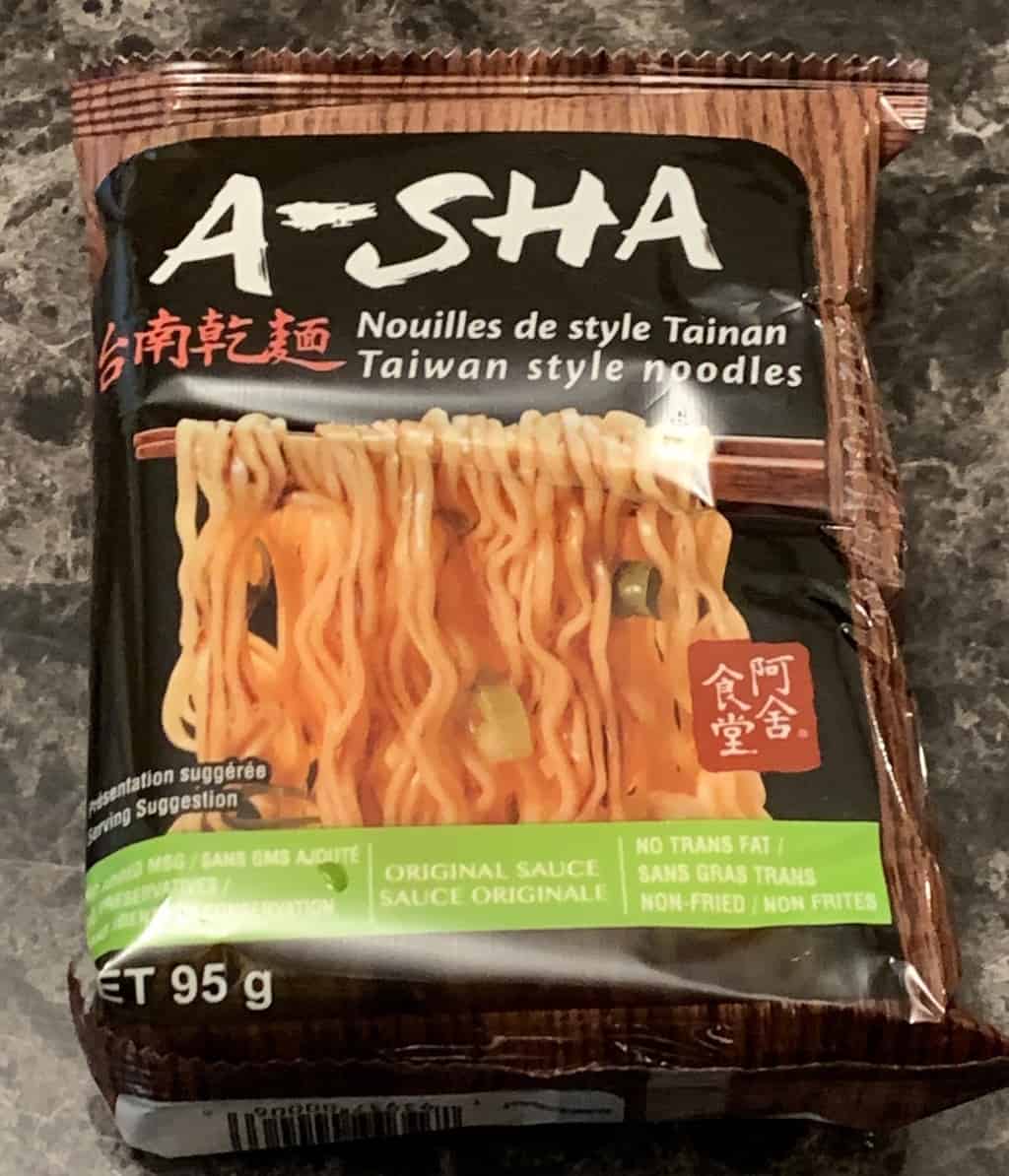 Taste
The A-Sha Taiwan style noodles are basically like plain ramen noodles that come with a packet of soy sauce. Very plain! Not amazing and definitely need something added or else you're just basically eating soy sauce and noodles. The noodles themselves after cooking are tasty enough, the sauce is great if you love straight up soy sauce. Don't expect these to be super flavorful or unique tasting.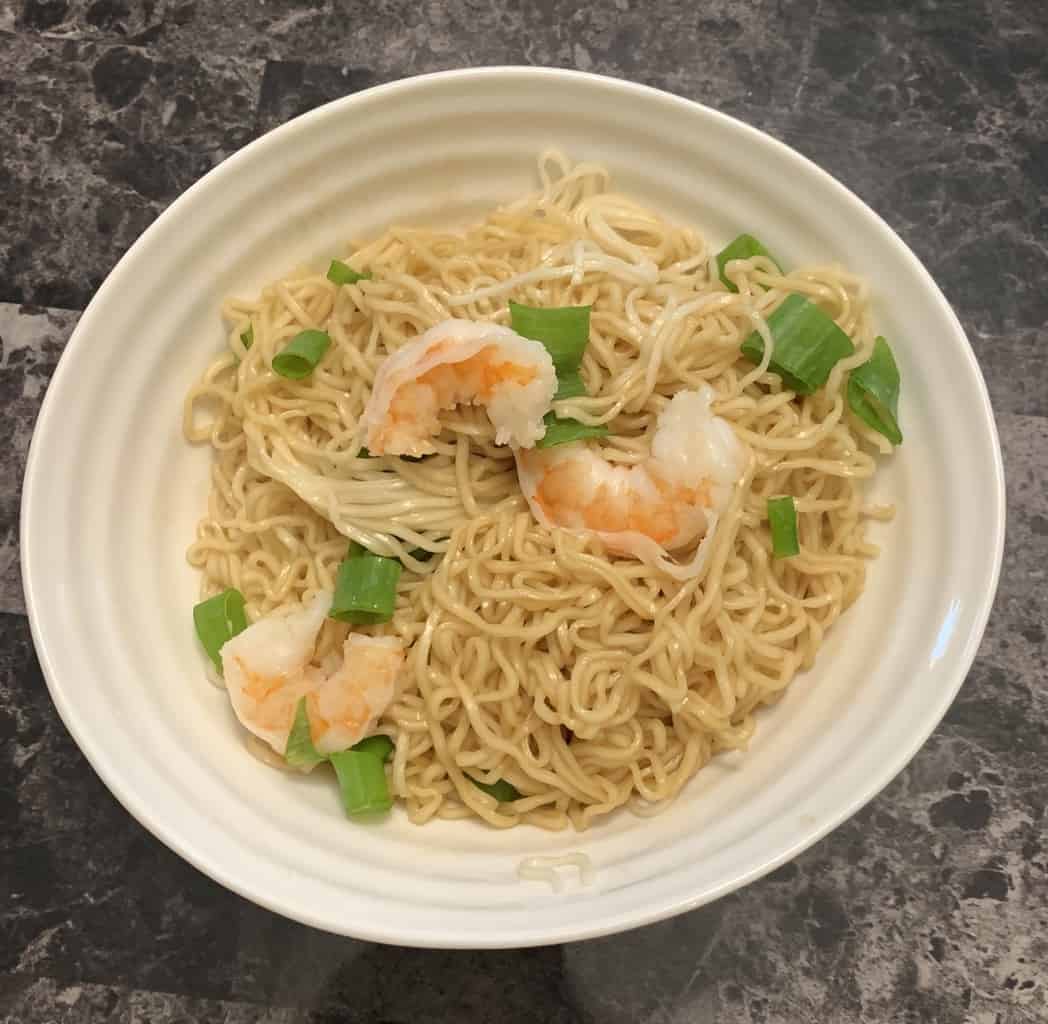 Cost
I paid $12.89 Canadian for the box of noodles which comes with 12 packs of noodles which are 95 grams each.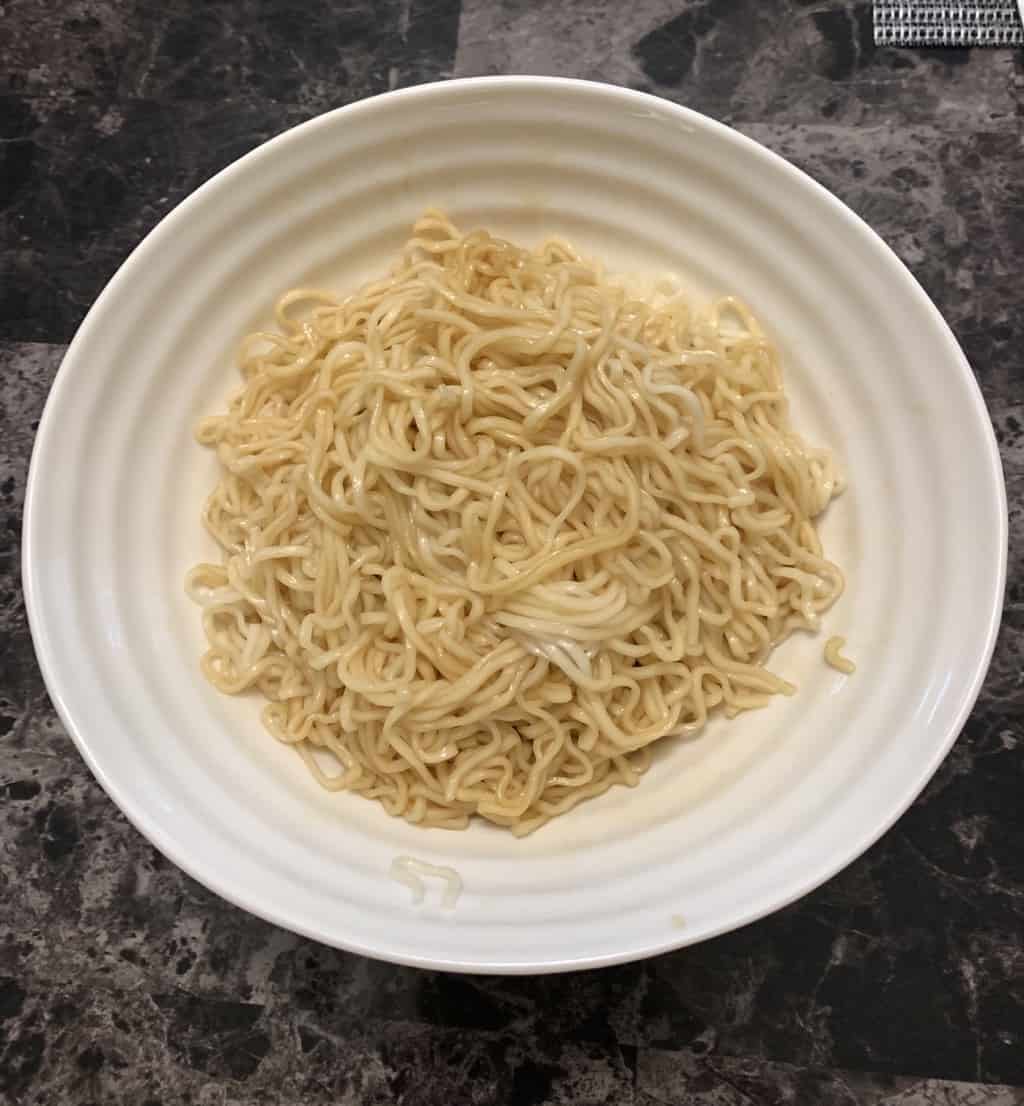 Convenience
These are convenient for lunches or dinner. You basically cook the noodles in boiling water and add the sauce and they're done. In my opinion, they definitely need a little something extra added to them. I added butter-basted shrimp and green onions to mine.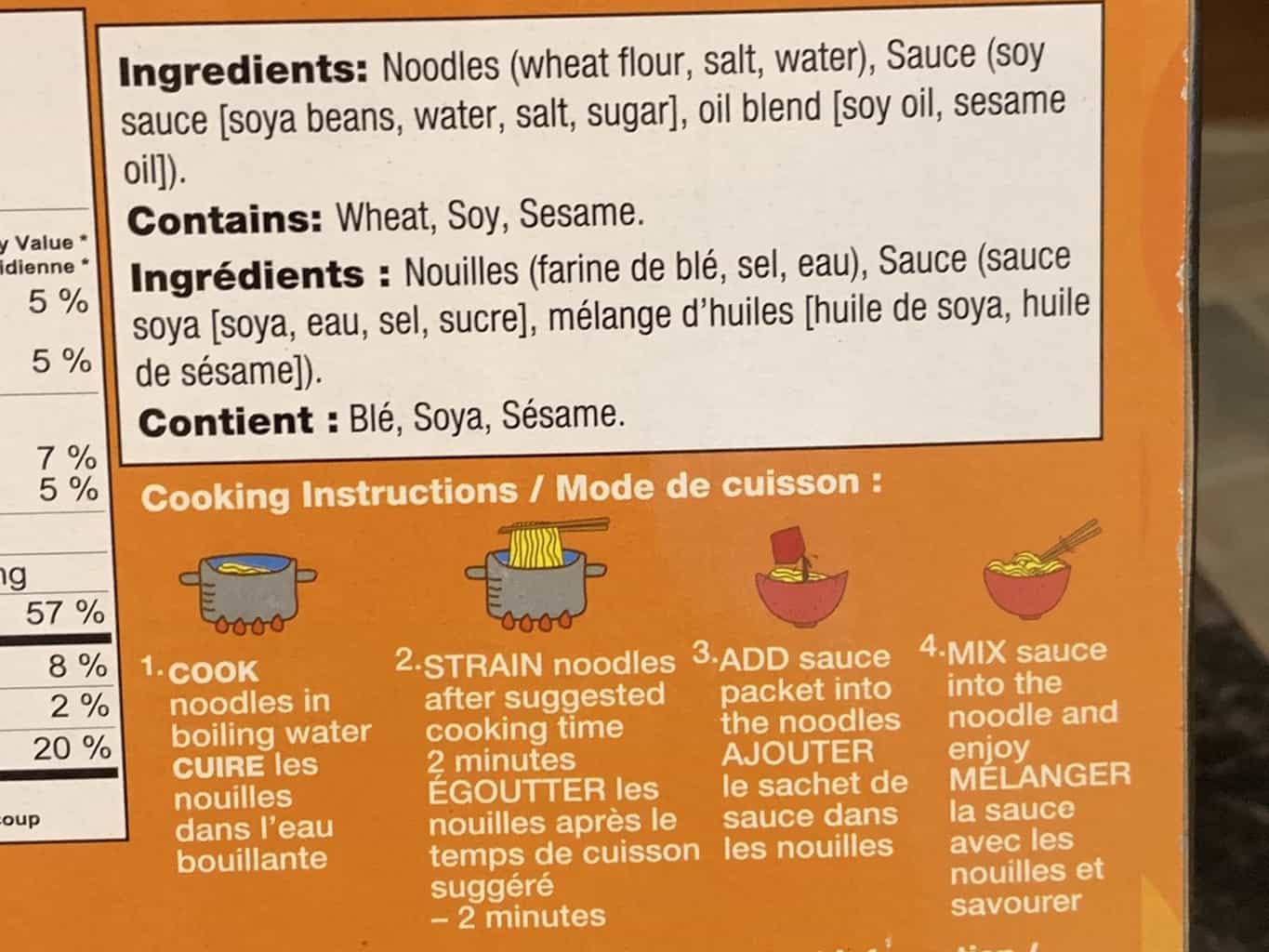 Nutrition
Look at that sodium!! One package is 300 calories, four grams of fat, 56 grams of carbohydrates, two grams of fibre, five grams of sugar, 10 grams of protein and a whopping 1320 mg of sodium! That's a ton of sodium. I'm actually surprised by the amount of protein. The ingredients list is short and sweet and the box states these are not fried. No MSG, no preservatives and no trans fat.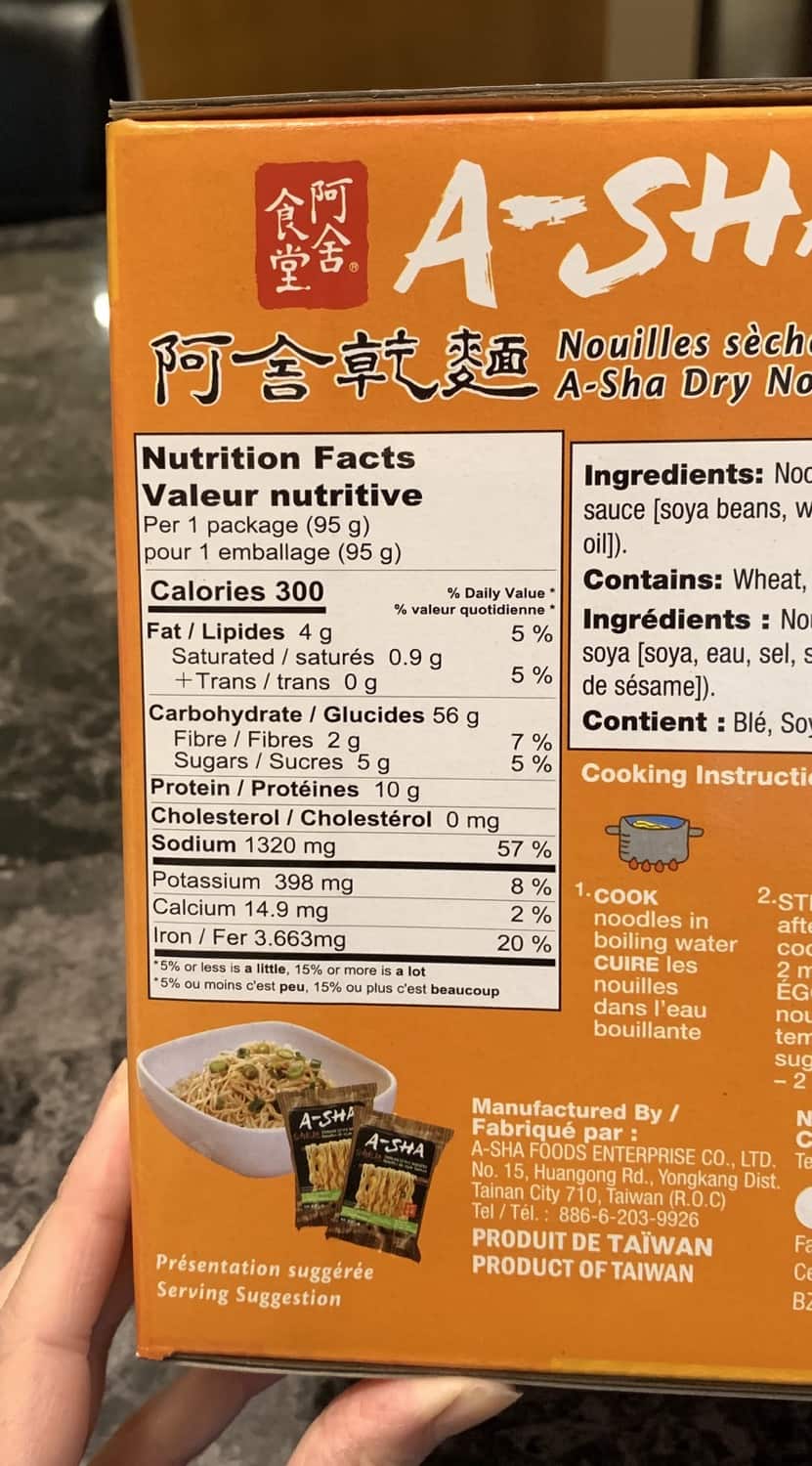 These weren't great, they're okay but I probably wouldn't buy them again. I'd probably use the rest of my noodles in a stir fry or try to make a ramen soup.
Taste: 6/10
Cost: /10
Convenience: 9/10 (you definitely need to add stuff to make them taste good)
Nutrition: 2/10
Would you try these? What would you add to them to make them tastier?