Not the best but cheap and convenient!
Please note that this review was not paid for or sponsored by any third party. I purchased this product with my own money and the opinions in this review are strictly my own. I am not affiliated with Costco or any of its suppliers. I am just a fan of the company. I write these reviews to help my fellow shoppers.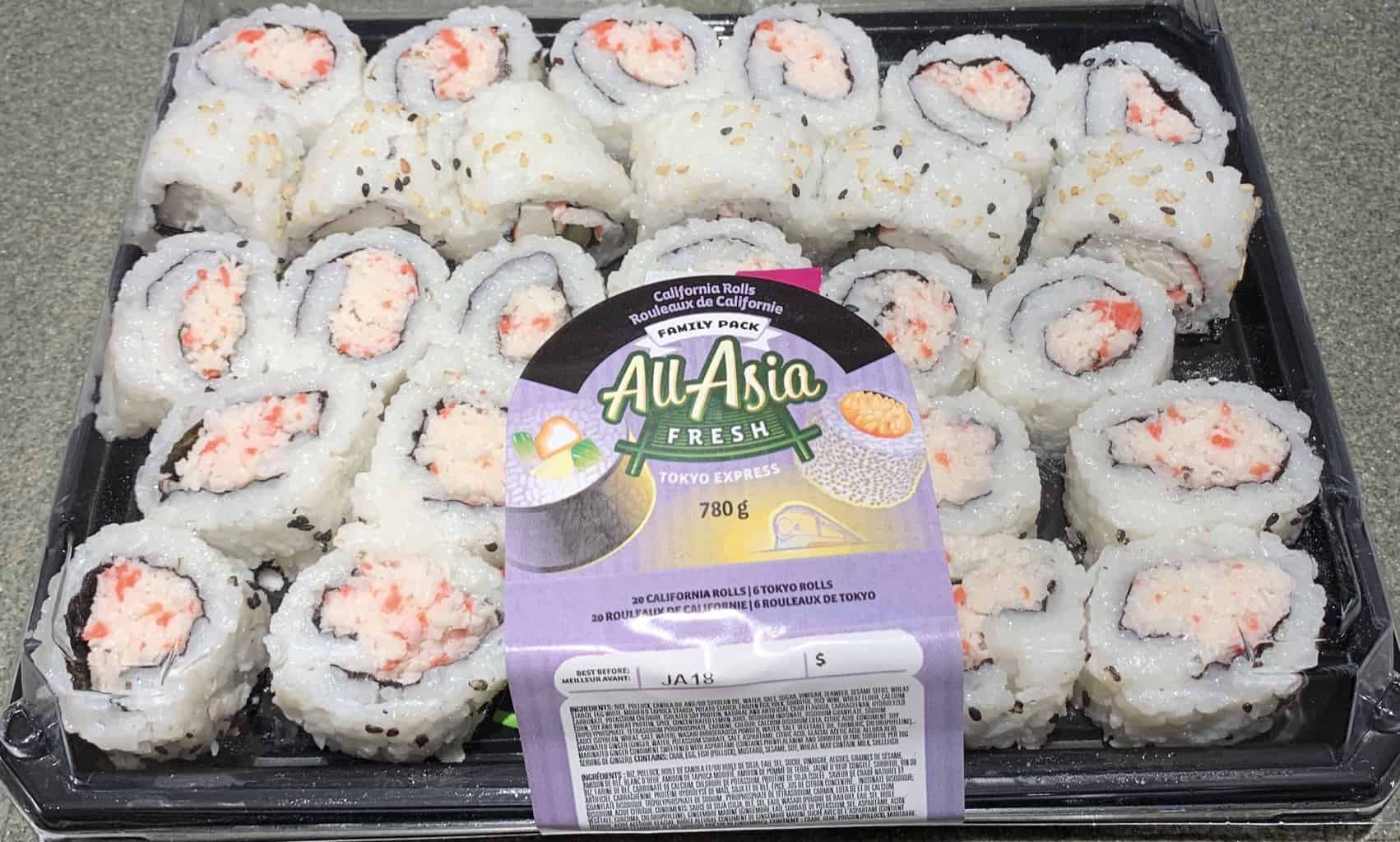 Last week it was so cold and snowy and my husband and I needed to stop at Costco after work for a few items. It took us over an hour just to get to Costco from work so a quick and convenient dinner was much needed. We ended up eating at about 8:30pm that night and I was craving sushi while we were shopping so I was glad I picked up the Costco All-Asia Fresh California Rolls Family Pack to review and to try!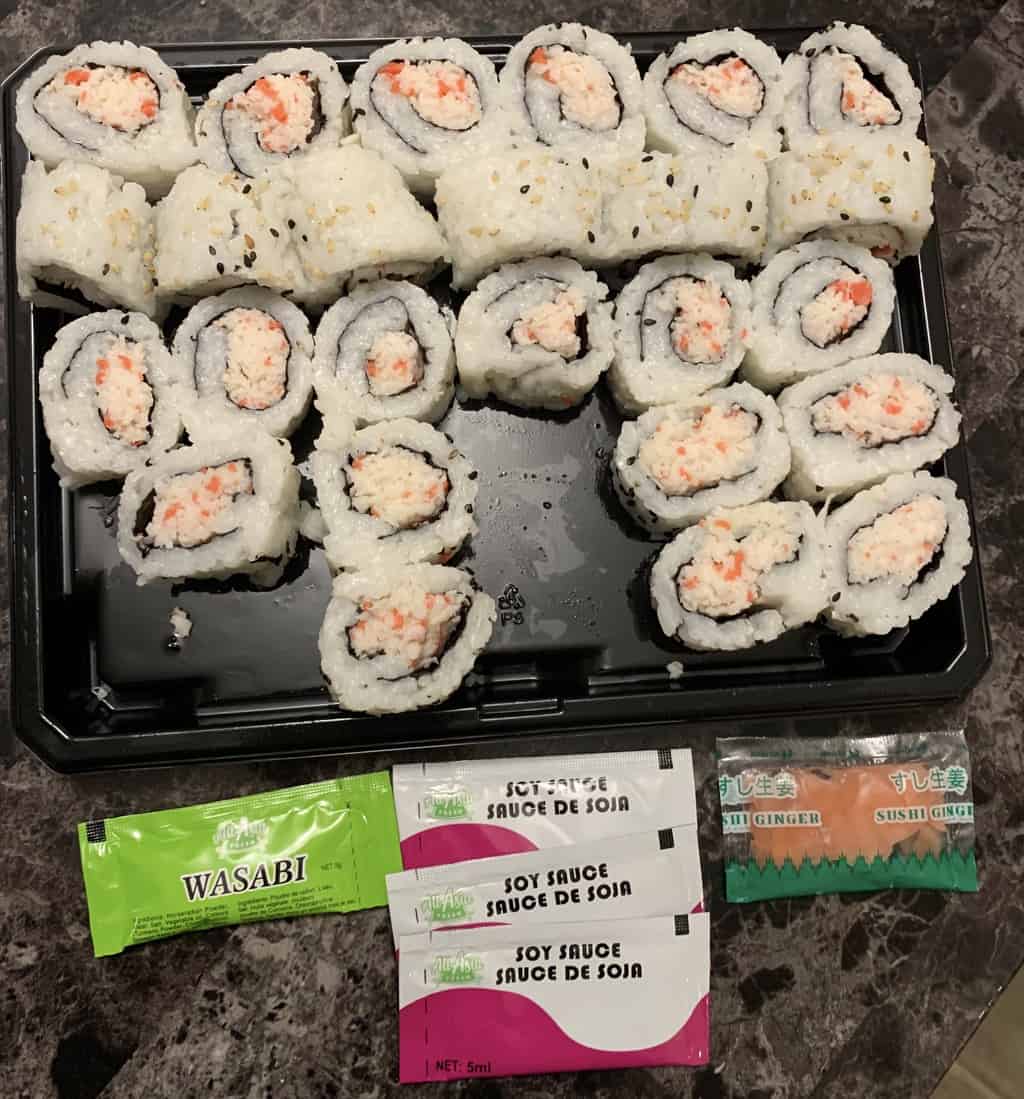 Taste
Definitely NOT the best sushi I've had and not at all authentic. It's not horrible but it's not amazing. It basically is what you'd expect for grocery store sushi that's really reasonably priced. Tons of rice, overly saucy and wet "california roll" filling which is pollock and "natural and artificial crab flavor" according to the ingredients. What does "crab flavor" mean even? And a tiny wedge of cucumber. Pretty typical of any store bought sushi. If you're used to high quality, fresh restaurant quality sushi your taste buds probably won't be too impressed with the Costco All-Asia Fresh California Rolls Family Pack.

Cost
I paid $8.99 Canadian for this 20 pack of sushi rolls! Definitely pretty reasonably priced.
Convenience
I bought this sushi from Costco because I wanted something quick and convenient! The best before date is one day after purchasing so if you're a single person who only plans to eat a few pieces of sushi each day I wouldn't pick this up. It's great for a family though. The sushi comes with three soy sauce packets, wasabi and ginger.
Nutrition
Not very healthy at all! The ingredients list isn't great and four rolls is 220 calories, seven grams of fat, 940 mg of sodium, 32 grams of carbohydrates, nine grams of sugar, one gram of fibre and five grams of protein. That's a lot of sugar for sushi!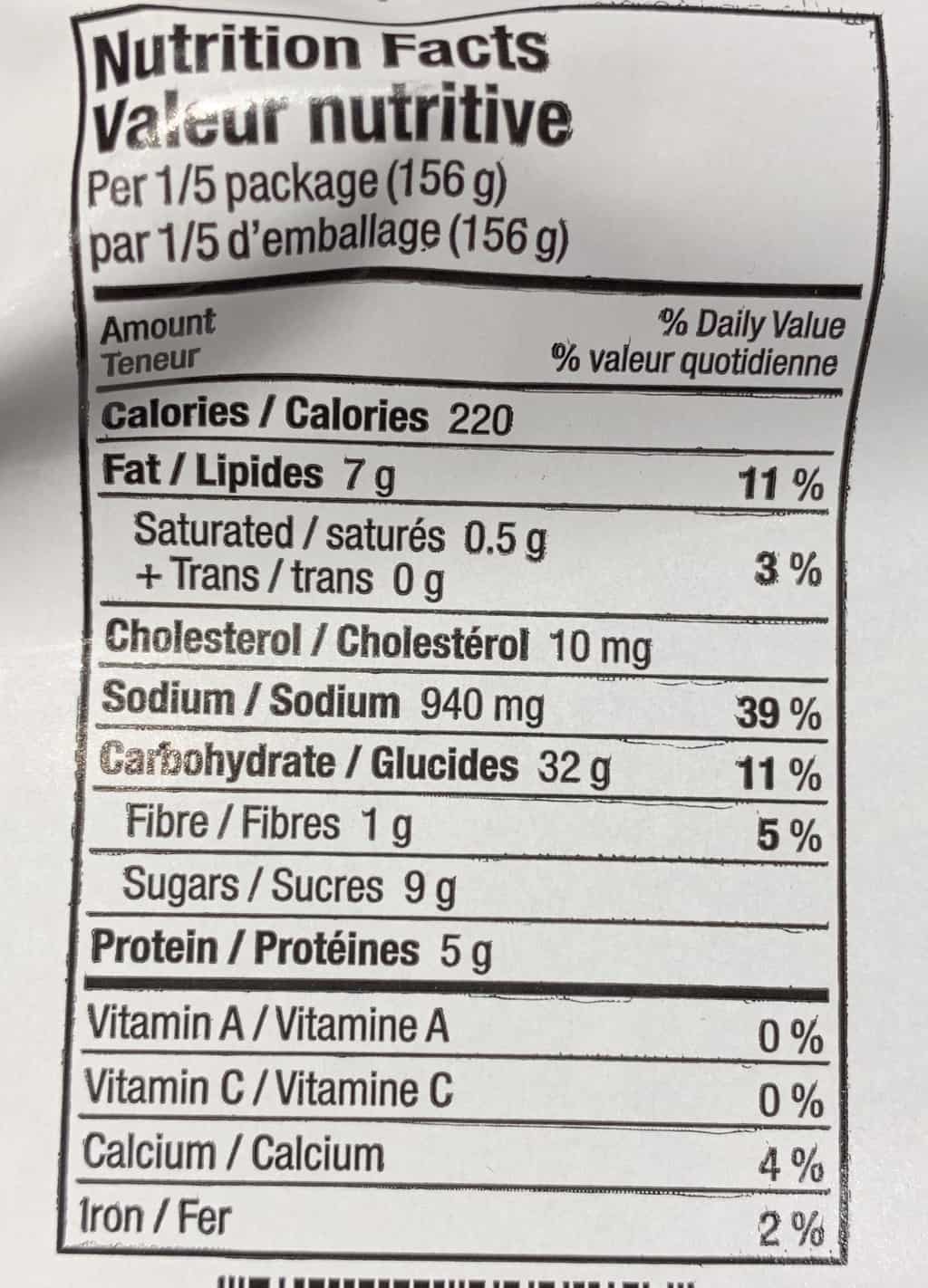 This is kind of a one-and-done purchase. The Costco All-Asian Fresh Tokyo Express California Roll Family Pack filled my tummy but didn't taste amazing and it didn't taste spectacular. Next time I'll be going to a restaurant when I crave sushi.
Taste: 4/10
Cost: 8/10
Nutrition: 3/10
Convenience: 10/10
Do you like sushi? What's your favorite kind of sushi roll to order/have?