Creamy goodness!
Please note that this review was not paid for or sponsored by any third party. I purchased this product with my own money and the opinions in this review are strictly my own. I am not affiliated with Costco or any of its suppliers. I am just a fan of the company. I write these reviews to help my fellow shoppers.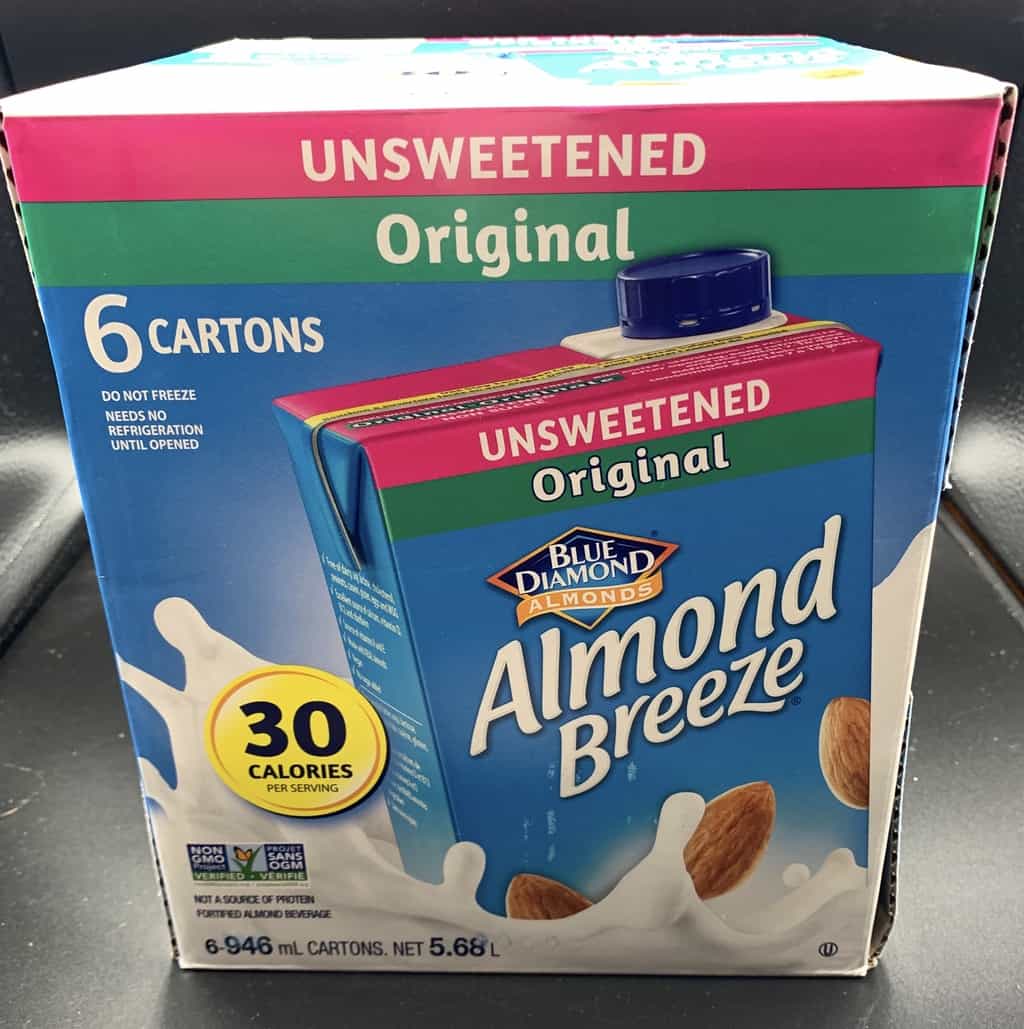 I already reviewed the Costco Kirkland Signature Organic Vanilla Flavored Almond Beverage. I found it to be okay, but definitely not my favorite. There's an almond beverage I prefer much more that's carried at Costco. The Costco Unsweetened Original Almond Breeze that comes in as six pack box at Costco.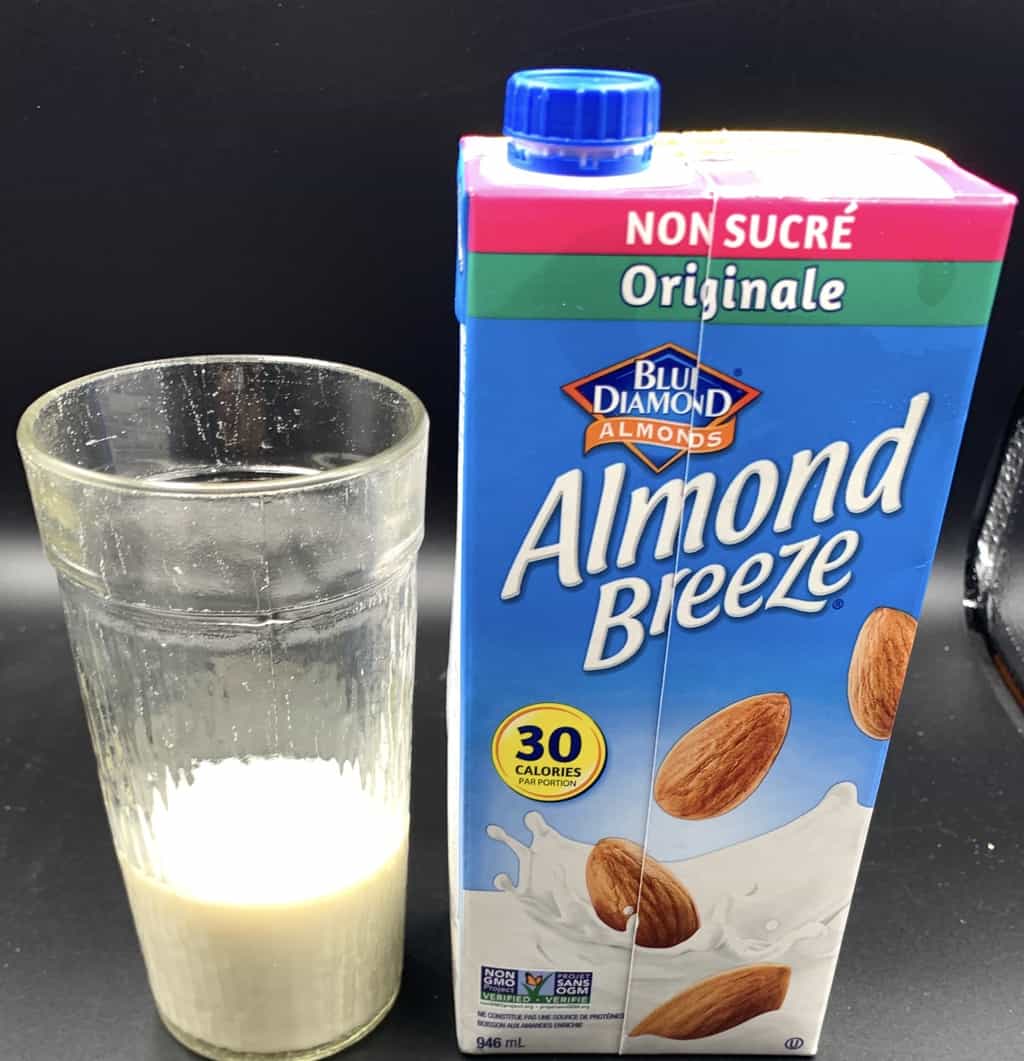 Taste
The Costco Unsweetened Original Almond Breeze has everything I want in an almond beverage. It's light, flavorful, creamy and smooth. It doesn't exactly taste like almonds but it does taste like a delicious, slightly sweet, extra creamy milk alternative. It's like a creamier, thicker, tastier milk.
Cost
Each Almond Breeze container is 946 mL and you get six containers in the box at Costco for $12.99 Canadian. This is very reasonable considering one 946 mL container of almond beverage at my local grocery stores costs over $3.00 Canadian!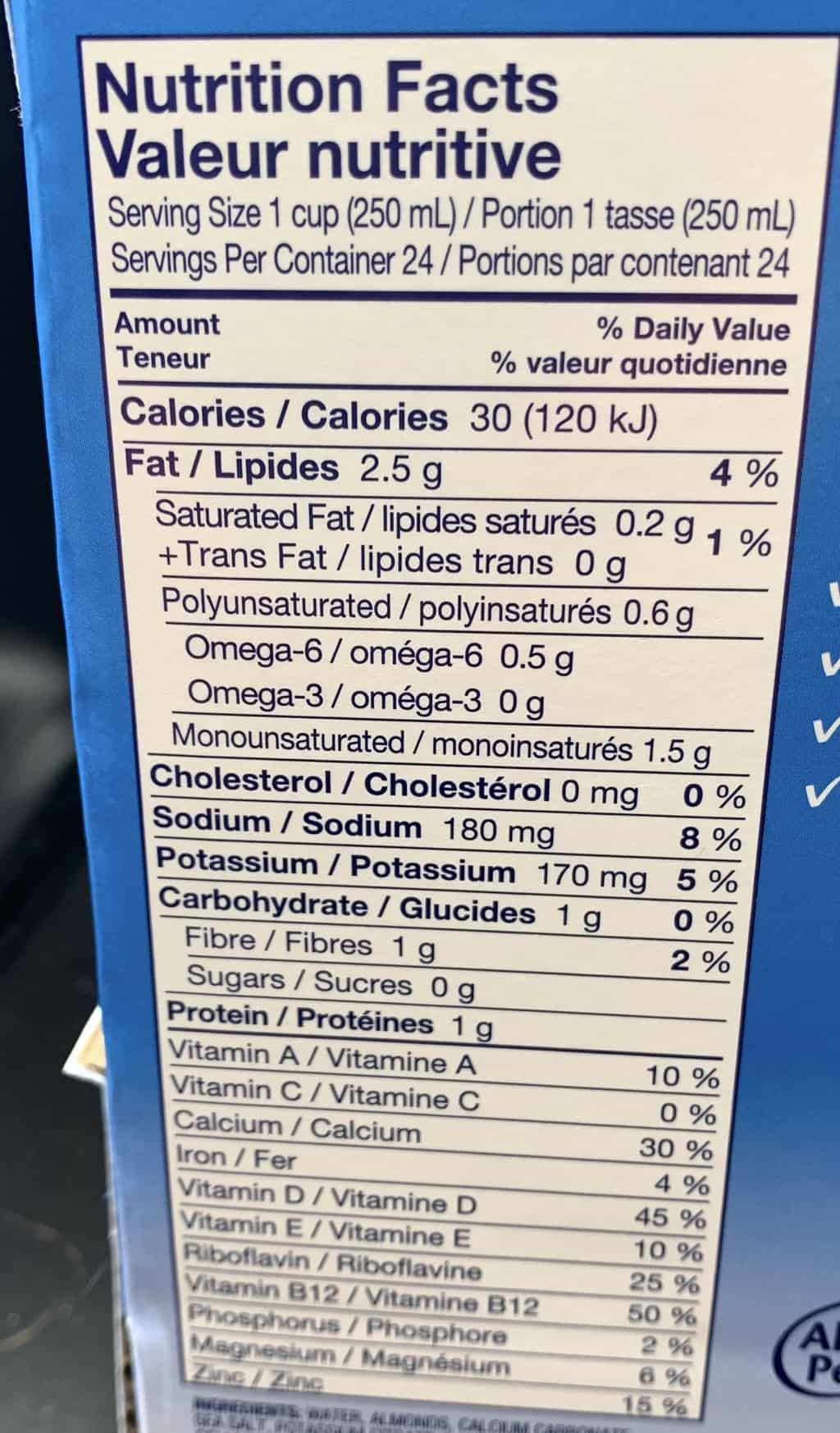 Convenience
The thing I love most about the six pack of Almond Breeze is that it doesn't require refrigeration. I can keep the box in my pantry and pull a container out when I need it which is super convenient. It does need to be refrigerated and consumed in about a week after opening so take note of that! Almond Breeze can be used in smoothies, baking, on cereal, with oatmeal or even just to drink straight. It's a great option for those who are lactose intolerant.

Nutrition
One cup of Almond Breeze is only 30 calories! Two and a half grams of fat, 180mg of sodium, one gram of carbohydrates, one gram of protein, zero grams of sugar and one gram of fibre. Although cow's milk has more protein it also has more calories. The Costco Almond Breeze is vegan and has no sugar added.
I love having Almond Breeze and cereal for breakfast and prefer the taste over regular cow's milk. If you're looking to buy almond milk from Costco I recommend the Costco Unsweetened Original Almond Breeze six-pack over the Kirkland Signature Organic Vanilla Almond Beverage.
Taste: 9/10
Cost: 9/10
Convenience: 10/10
Nutrition: 8/10
What's your favorite way to use almond milk? Almond milk haters, what do you dislike about it?