Not my personal taste but I bet others enjoy these!
Please note that this review was not paid for or sponsored by any third party. The opinions in this review are strictly my own. I am not affiliated with Costco or any of its suppliers. I am just a fan of the company. I write these reviews to help my fellow shoppers.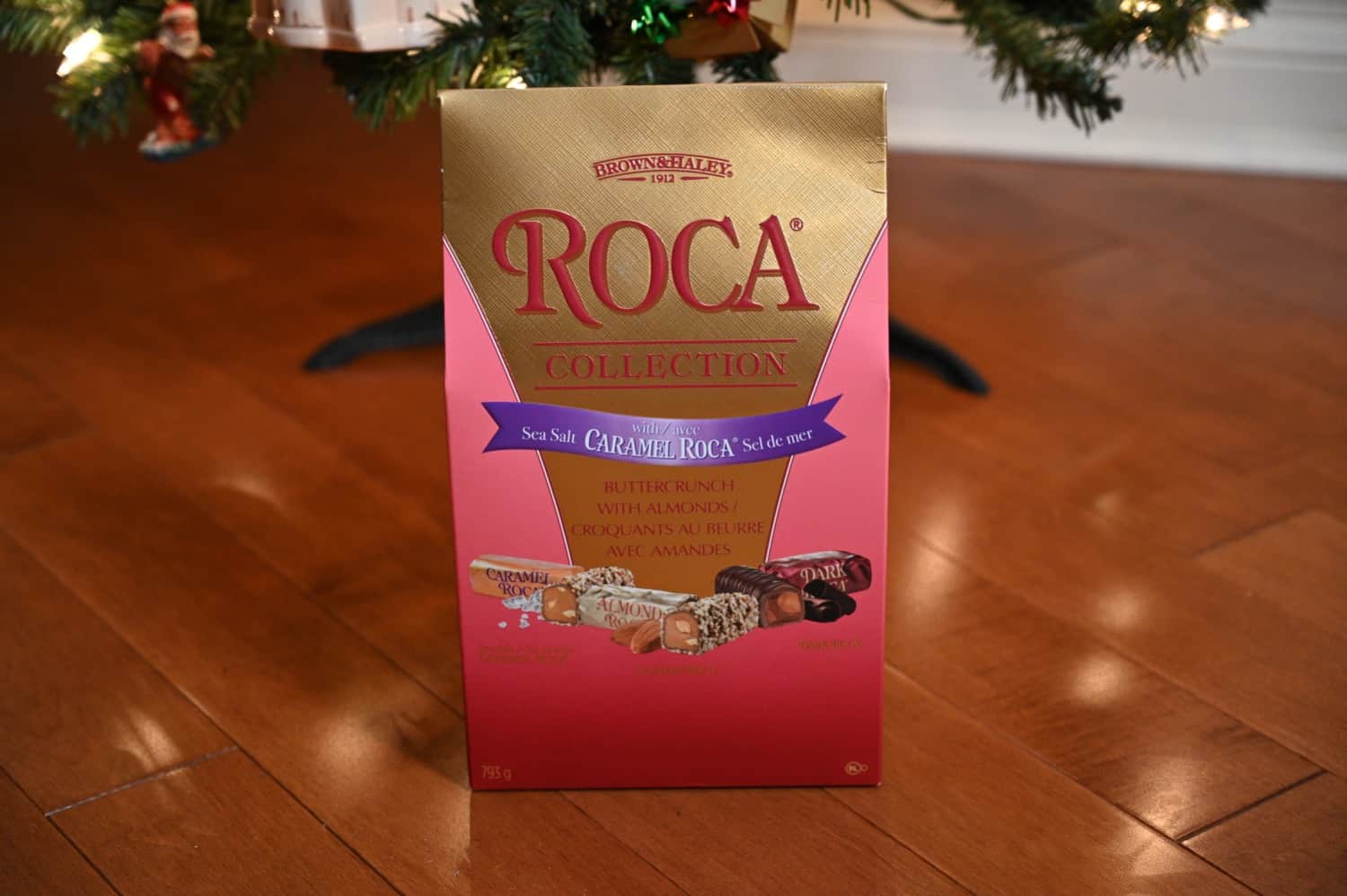 I have a confession, I've never tried almond roca before. I've seen it multiple times at Costco over the holiday season in the past but never picked it up to try, until now. Today I'm reviewing the Costco Roca Collection Sea Salt Caramel Roca. Item number 1162844 and I found this in the Christmas/seasonal aisle.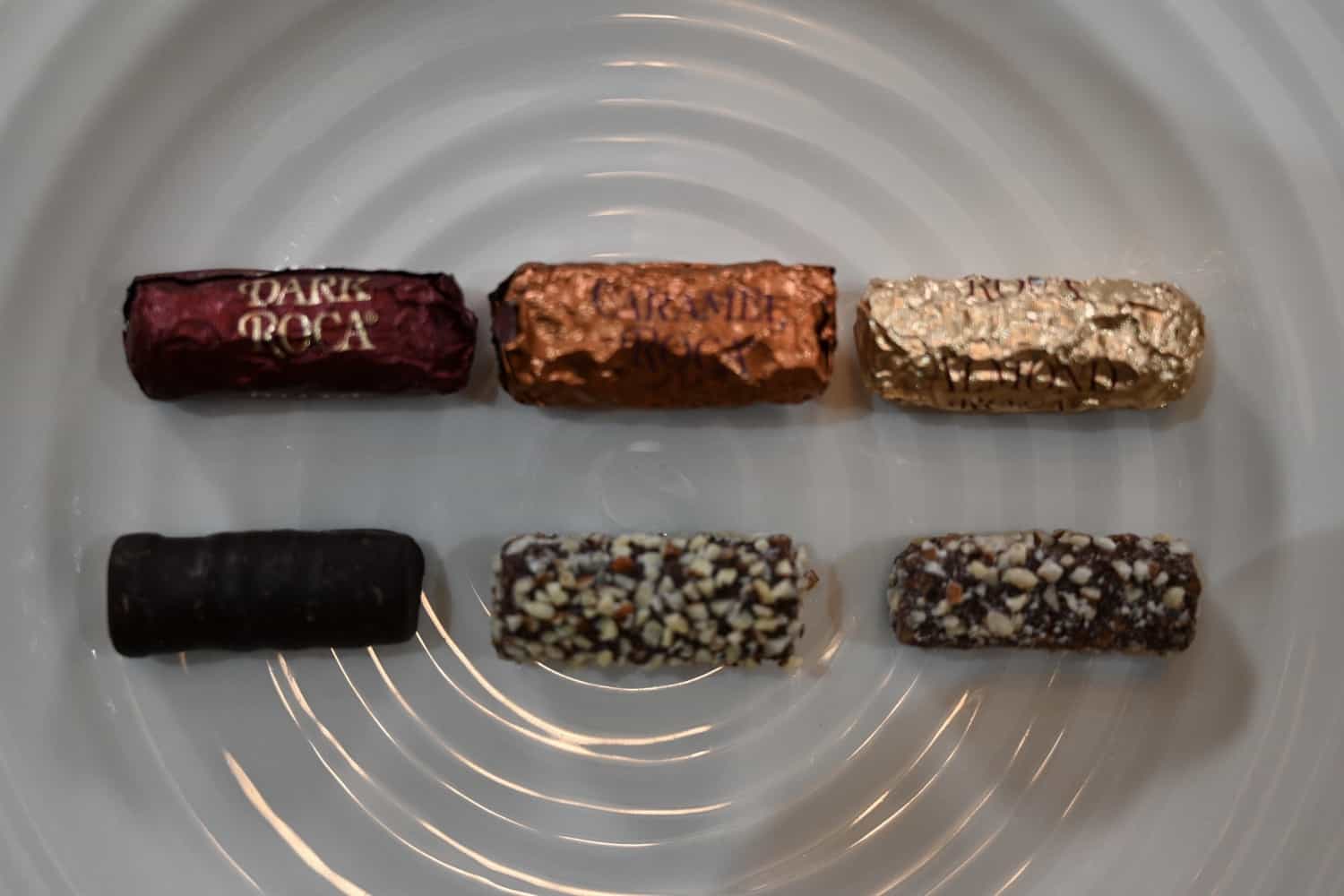 Taste
These aren't my favorite. Almond Roca is basically hard almond butter toffee with a chocolate coating and a sprinkling of almonds on the outside. It reminds me of chocolate covered English toffee which really isn't my jam, I like softer sweets and am not a hard candy person. There's three flavors in the box from costco, dark, caramel and almond. The caramel is probably my favorite because of the sea salt. They all taste pretty similar though. They're crunchy, sweet and are perfect for individuals who really enjoy English toffee or butterscotch hard candies.
Cost
I paid $10.99 Canadian for Roca Collection from Costco. This was three dollars off the regular $13.99 price.
Convenience
These are each individually packaged so that makes it easy to share with others or give a few to a friend. These are a perfect gift for those who enjoy butterscotch or toffee candy with a hint of chocolate and a few almonds.
Nutrition
So not healthy but hey, it's the season to indulge a little extra! Three pieces is 200 calories, 14 grams of fat, 19 grams of carbohydrates, 50 mg of sodium, 17 grams of sugar and two grams of fat. The ingredients list starts with sugar.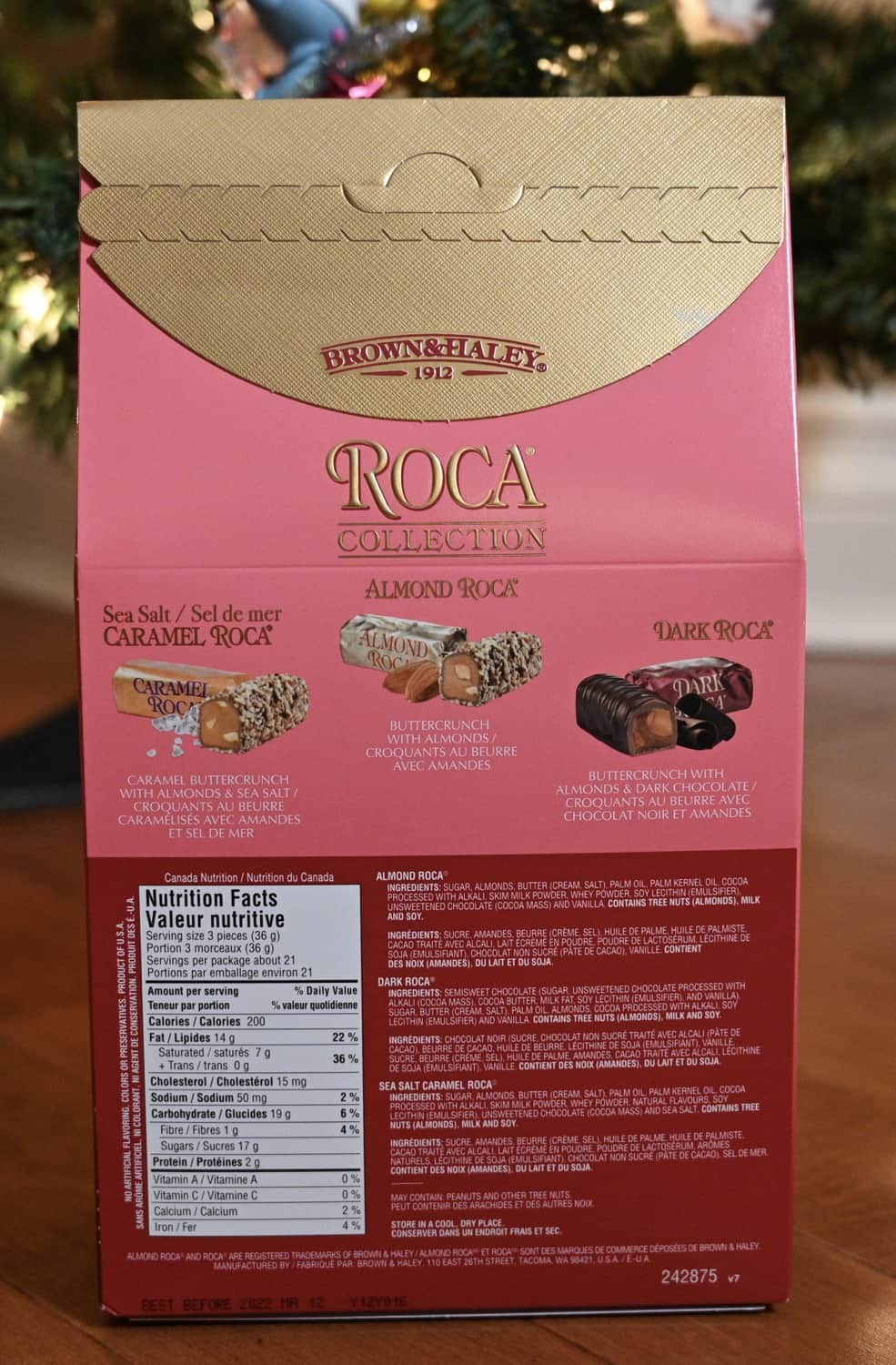 I won't buy these again simply due to my personal taste preference. I recognize a lot of people really enjoy these so I would definitely pick them up and see for yourself what you think! Unless you're like me and don't really love butterscotch, toffee or hard candy.
Taste: 7/10
Cost: 7/10
Convenience: 10/10
Nutrition: 0/10
What do you think of Almond Roca? Are you a fan? I'm curious to know!