Addictively good if you love popcorn!
Please note that this review was not paid for or sponsored by any third party. I purchased this product with my own money and the opinions in this review are strictly my own. I am not affiliated with Costco or any of its suppliers. I am just a fan of the company. I write these reviews to help my fellow shoppers.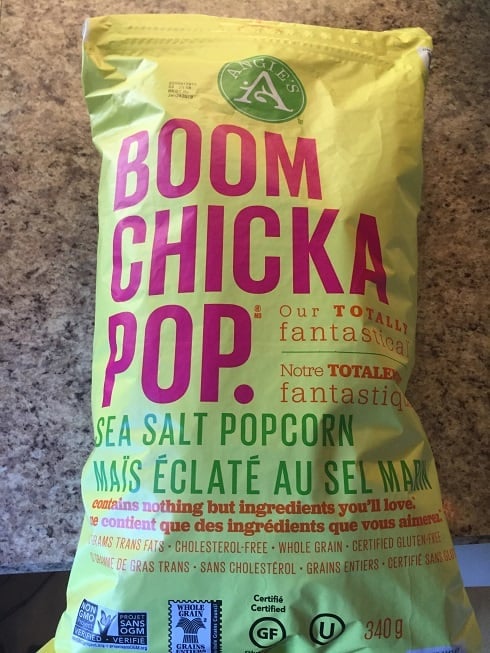 Every time I go to my parent's house I just automatically assume my mom will have a bag of this popcorn open. She sends my Dad to Costco to pick it up when it's on sale because she knows she'll eventually run out. If she wants a afternoon snack or something to munch on after dinner this is her go to. I also definitely enjoy this product and decided to pick a bag up for myself to devour/review.
If you like simple, healthy and delicious snack options, this is perfect for you. Angie's Boom Chicka Pop Sea Salt Popcorn has….3 ingredients. That's it. Popcorn, sea salt and sunflower oil. This is not your movie theater greasy, buttery, super salty popcorn. It is a very lightly salted, popcorn that does not seem to have much oil at all. The taste is of a subtle salty, light, airy popcorn. There is just enough flavor to make you want to eat more and continue to crave this after you have finished it. There is no greasy feeling left on the roof of your mouth and you definitely do not feel like you need a stack of napkins to wipe your hands when eating this.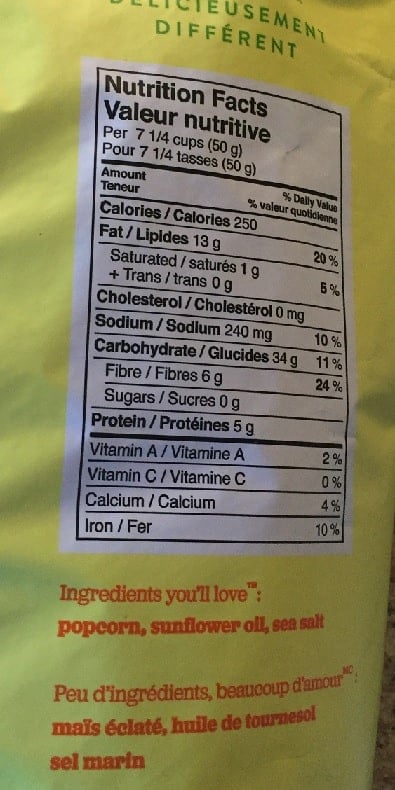 This is definitely a healthier snack option, 7 and ¼ cups is 250 calories. 13 grams of fat, 240mg of sodium, 6 grams of fiber and 5 grams of protein. 7 and ¼ cups is quite a bit of popcorn. 1 cup of popcorn is only 35 calories. Even if you had 7 ¼ cups of this it would not be a diet deal breaker at all. The sodium in this is minimal and it's Non GMO and gluten free. Perfect to send to school with your kids for recess or have yourself when you get those mid-afternoon cravings.
The main selling point of this popcorn is convenience, it's already popped, comes in a huge resalable bag that keeps it fresh and has a long expiry date. I worked with a doctor that would bring a ziplock plastic container of this every day for a snack and I always thought what a good idea it was. This popcorn is also not super oily so it's easy to bring for your kids to snack on and not worry about greasy fingers getting everywhere.
You can get this popcorn on sale at Costco for 4.69, regular price is usually 6.49. For that cost you get a pretty substantial bag of popcorn. You may be able to pop your own for a fraction of the cost but the whole idea of this popcorn is the convenience aspect. The ability to pour yourself a little bowl and reseal the bag is what you're paying for, whether you bring this camping, to a party, on a road trip or just keep it around your house to snack on you're paying for the convenience. I definitely don't feel that it's overpriced when on sale because you get such a large bag. If it were at a price point closer to 8 or 9 dollars I might feel differently but I feel the cost is pretty reasonable.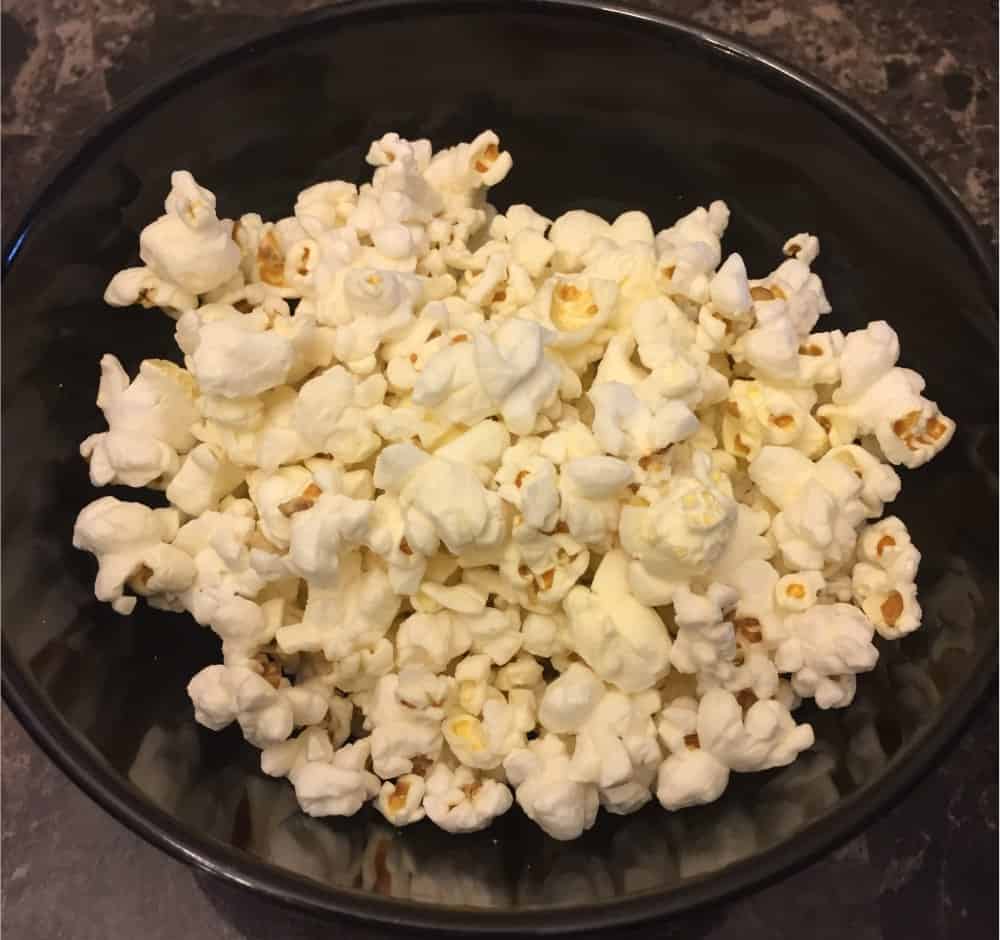 Overall this is a healthy, reasonably priced, tasty snack that is gluten free, Non GMO, stays fresh in a resealable bag and is made from simple wholesome ingredients. I always enjoy this popcorn every time I have it and think I may actually consider starting to bring it to work to snack on. I would also feel pretty good about sending this popcorn with kids to school as it contains no peanuts and would be perfect for recess.
Nutrition: 8.5/10
Taste: 9.5/10
Cost: 8/10
Convenience: 10/10
When you go to a movie do you get popcorn? Would you rather chips, pretzels or popcorn? Sea salt popcorn or sweet and salty popcorn?