One of those staple items from Costco!
Please note that this review was not paid for or sponsored by any third party. I purchased this product with my own money and the opinions in this review are strictly my own. I am not affiliated with Costco or any of its suppliers. I am just a fan of the company. I write these reviews to help my fellow shoppers.

Let's talk sauce. I know what you're thinking: "Natalie I don't want to talk about sauce, it's boring". Yes, I kind of agree but my goal is to cover ALL different kinds of Costco food products, including sauce! Sauce is important too! I'll keep this one brief but today I'm reviewing the Costco Asian Creations Thai Kitchen Sweet Red Chili Sauce.
Taste
This sauce is pretty versatile! It's great for dipping, cooking with or using as a marinade. I appreciate that the heat level isn't outrageous. It's definitely got some heat to it but it's not the kind of heat to burn your tongue, make you tear up or not be able to taste anything for the next two days. It tastes more sweet than spicy, which isn't surprising considering the first ingredient is sugar. Other than sweetness and chili peppers the other flavors tasted are garlic and salt. The sauce is a great combination of sweetness and tang, I'd rate the heat level a medium. Perfect for dipping, pouring on noodles or cooking with! I could see this tasting really good with some grilled shrimp.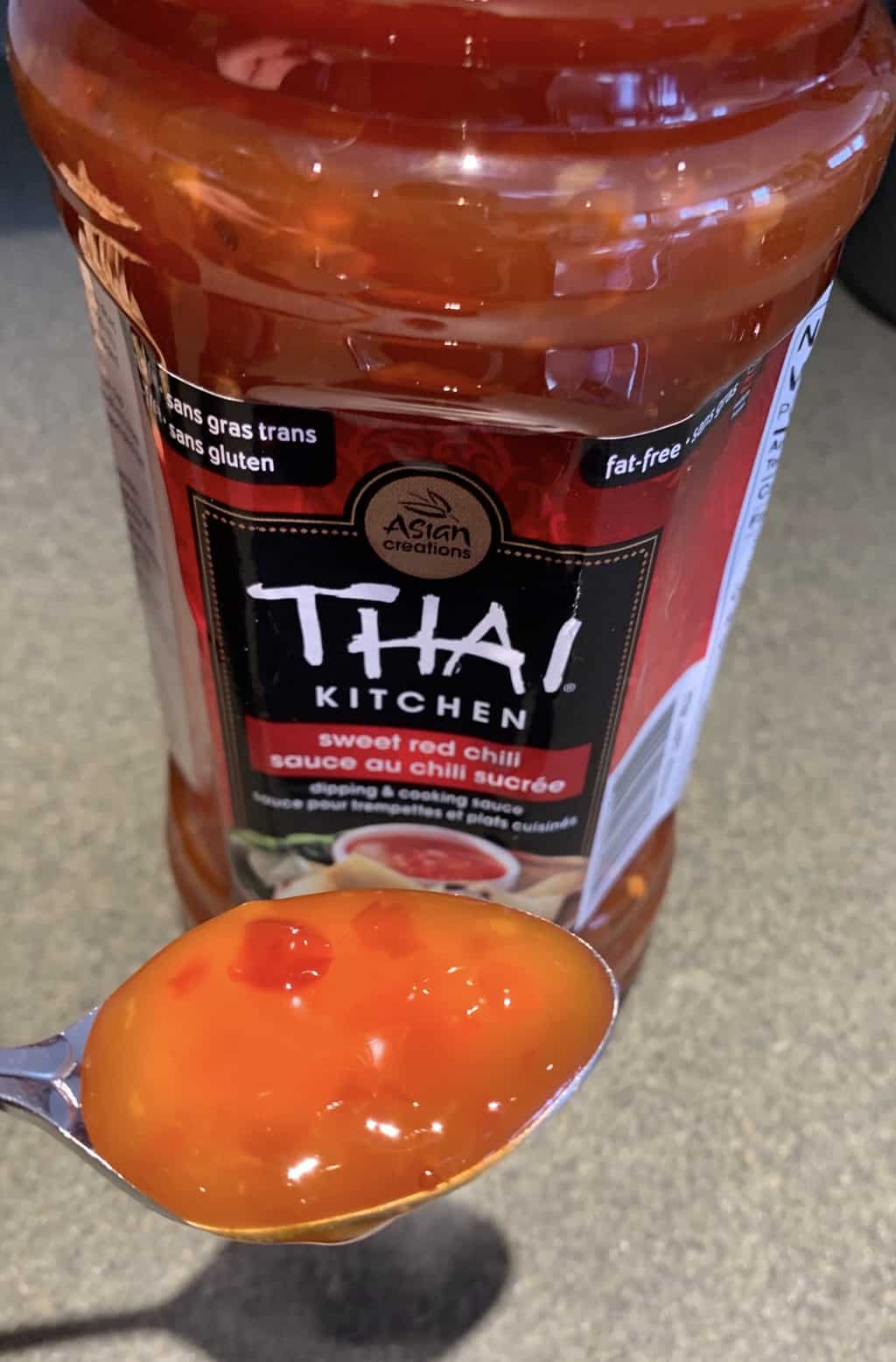 Cost
I purchased this large 1 litre bottle of Costco Asian Creations Thai Kitchen Sweet Red Chili Sauce for $7.49 Canadian not on sale. Considering how large the bottle is and how much I've paid at local grocery stores for much smaller sauces I would say the cost is quite reasonable. I do wish the bottle was slightly smaller and the price was just a bit cheaper!
Convenience
As stated earlier, this is a versatile multi-purpose sauce. You could marinate meat with it, use it on grilled veggies or as a dip. A little bit of sauce goes a long way so this bottle will last me a long time! Once opened the packaging states to keep the sauce in the fridge.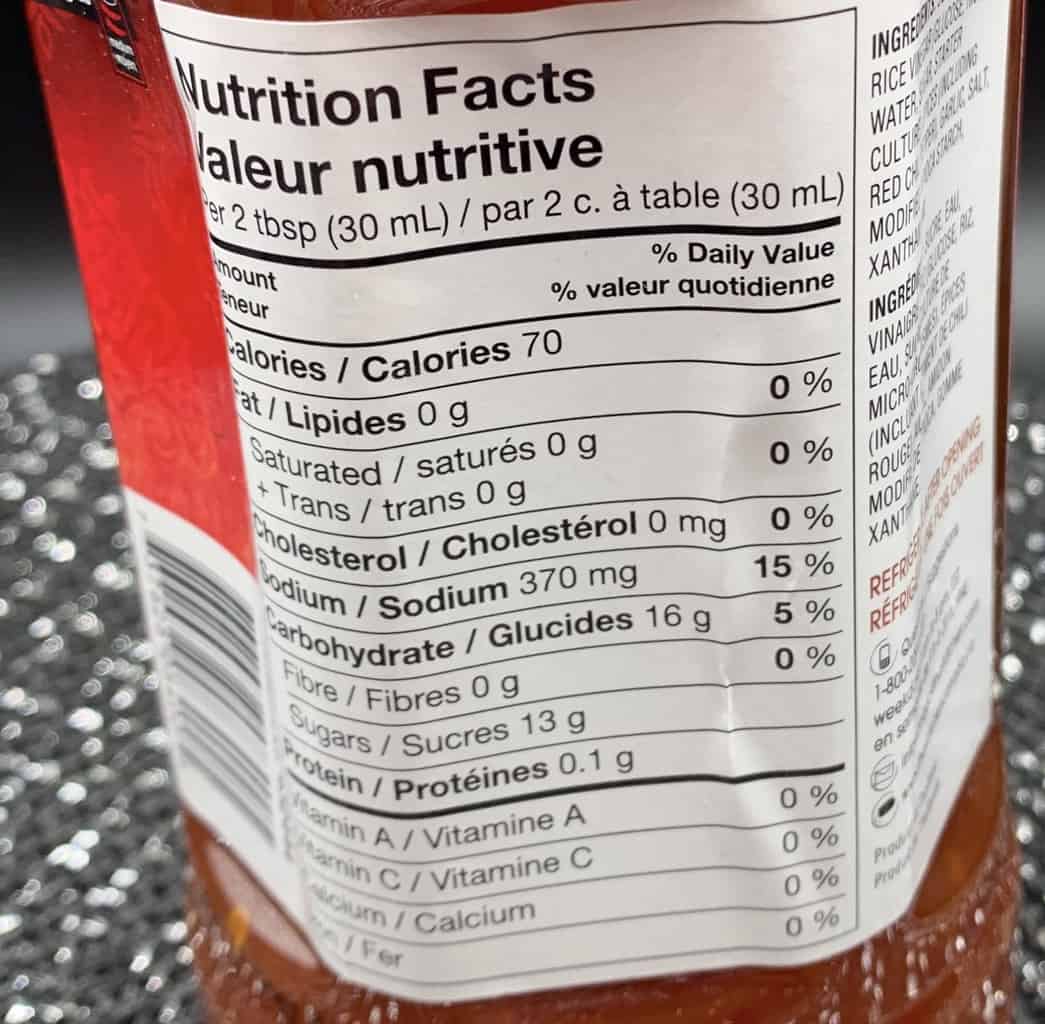 Nutrition
The Costco Asian Creations Thai Kitchen Sweet Red Chili Sauce is gluten-free and fat-free, as stated on the bottle. Two tablespoons of sauce is 70 calories, zero grams of fat, 370mg of sodium and 13 grams of sugar. This isn't really a low calorie, low sodium and low sugar sauce option. However, if you're not watching your sugar intake extremely closely and stick to about two tablespoons, it's really not that bad. Like I said, a little goes a long way.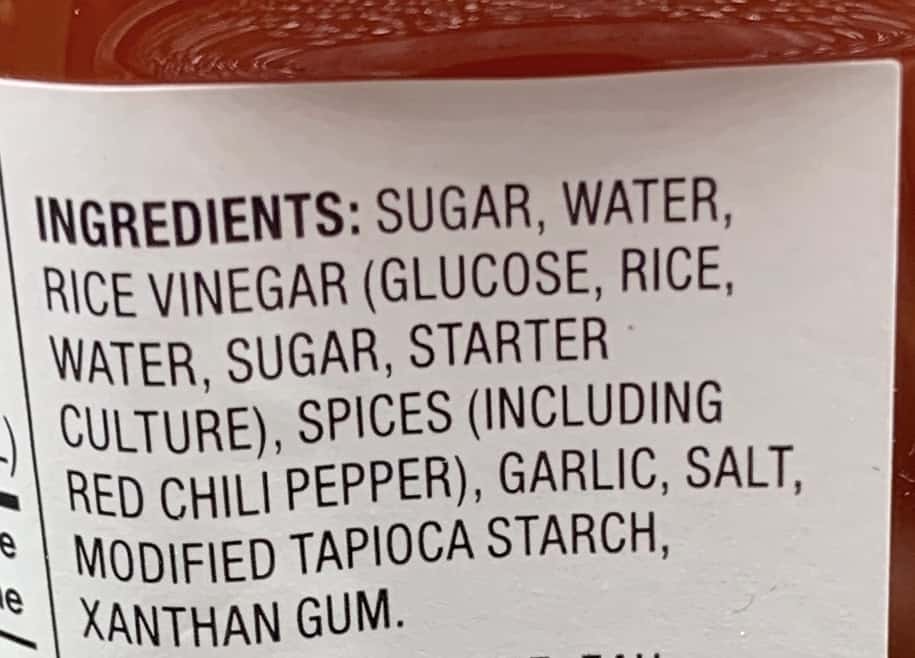 I won't have any problem using up this big bottle of sauce and will easily be able to find multiple ways to incorporate this into appetizers and mains! If you're looking for a sauce that's sweet, not too hot and slightly tangy I think you'll enjoy this.
Taste: 7.5/10
Cost: 8/10
Convenience: 10/10
Nutrition: 2/10
How would you use this sauce? If you've tried it, what did you think?