Hot and spicy lovers, you might love this!
Please note that this review was not paid for or sponsored by any third party. I purchased this product with my own money and the opinions in this review are strictly my own. I am not affiliated with Costco or any of its suppliers. I am just a fan of the company. I write these reviews to help my fellow shoppers.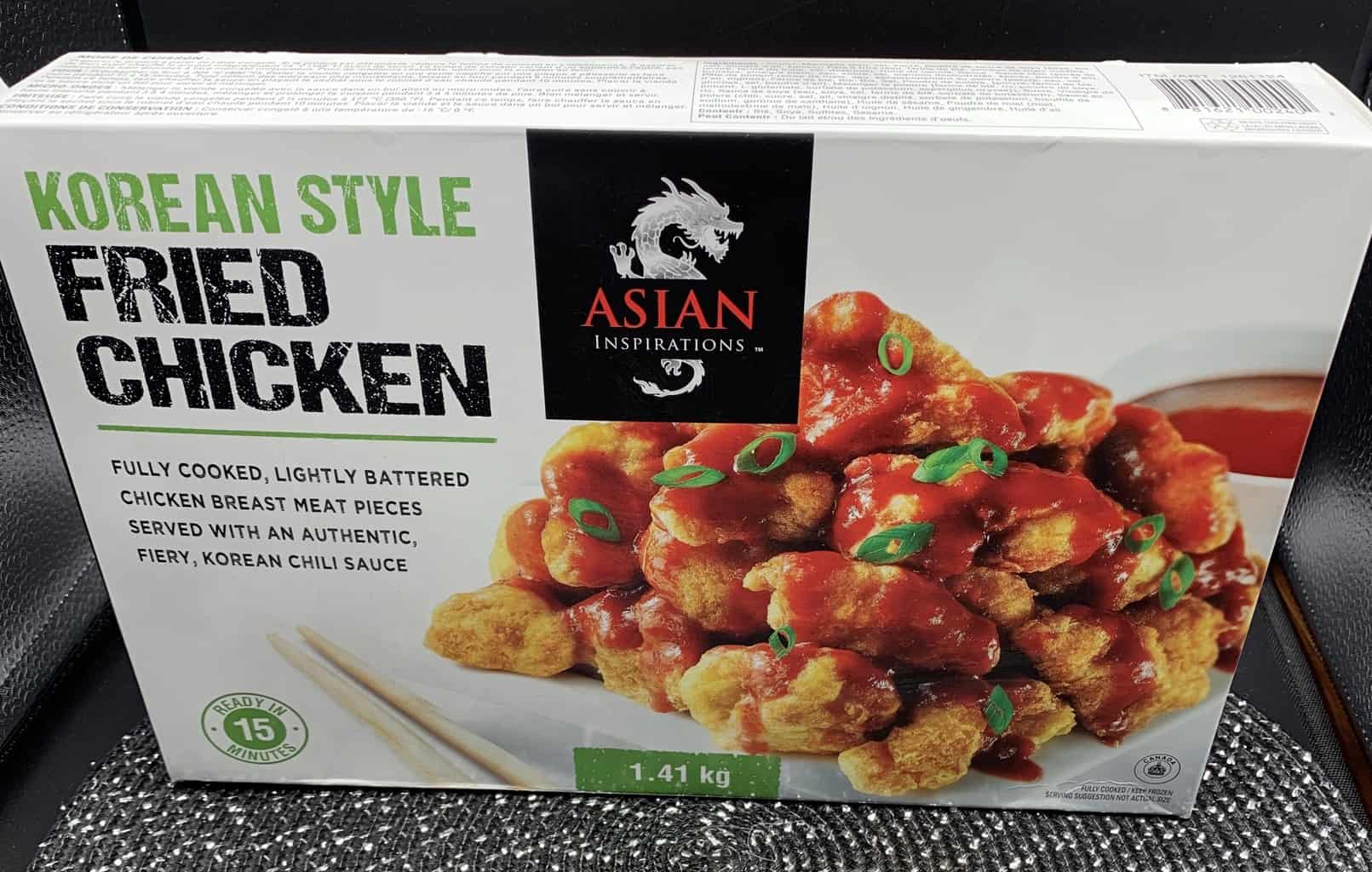 I found a product at Costco that I previously haven't seen and today I'm sharing my review for it! Found in the freezer section at Costco today I'm talking about the Costco Asian Inspirations Korean Style Fried Chicken.
Taste
The chicken doesn't come with any sauce on it already, just plainly battered seasoned chicken. The flavor is all in the sauce that comes in a separate, massive sauce packet. Let me be real with you, if you don't like HOT, SPICY food you won't be able to tolerate the sauce. I put maybe one teaspoon of sauce on my chicken, vegetable and noodles and found this to be way too hot for me. My husband who loves hot and spicy food even commented how hot this was. Basically the sauce is a hot sauce/sriracha. I did enjoy the fried chicken though and could see just eating it plain with some veggies or possibly using some plum sauce to dip it in. The chicken itself tastes quite salty but with the added hot sauce it's a little bit of a salt overload. When baked for an extended period of time the chicken was crispy and golden brown. There's definitely a thick coating of batter on the chicken and most of the pieces of chicken were small to medium sized. Some pieces were so small they turned out to have no chicken inside them but were simply pieces of batter. If you eat this without the sauce it tastes similar to popcorn chicken (if you've ever had it before). With the sauce added it's like a popcorn chicken drenched in sriracha or hot sauce. I would definitely prefer the taste of the Costco Asian Inspiration Korean Style Fried Chicken if the sauce had a little more depth and way less heat. When I taste the sauce, all I can taste is the hot, hot heat. I would also prefer the taste if there was slightly less batter used and bigger chunks of chicken.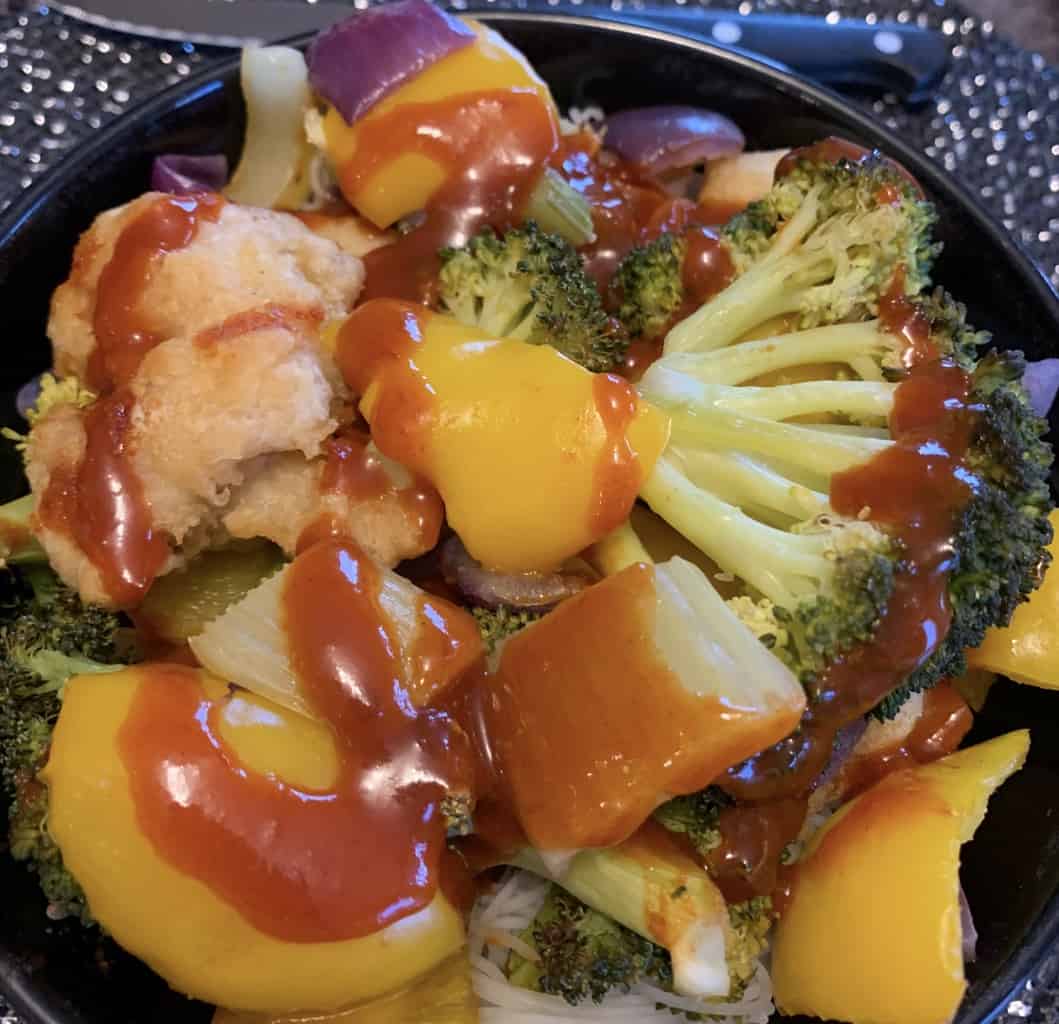 Cost
The 1.41kg box of Korean Style Fried Chicken cost $12.99 Canadian which was not on sale. The box comes with two separate bags of chicken and two separate pouches of sauce. This is definitely enough for two meals so at $12.99 it's not the cheapest option but it's also not extremely overpriced and is cheaper than take out or going to a restaurant. I did find the bags of fried chicken to be slightly small and think a family of four would easily polish off one bag in one meal without leftovers if not two. I recommend adding veggies to give your meal more volume and to balance it out!
Convenience
I buy items like this mainly for their convenience. When I want a fun and easy dinner at home on the weekend this is the kind of product I search for. As mentioned in the cost section, the box comes with two separate bags of chicken, two pouches of sauce and all you have to do is bake or microwave the chicken. I chose to bake it because I wanted it to taste nice and crispy. I find the microwave never gets things very crispy. The Costco Asian Inspirations Korean Style Fried Chicken was easy to bake on a parchment paper-lined cookie sheet at 425 degrees Fahrenheit for about 30 minutes. I kept it in the oven longer than stated on the box and baked it 425 degrees and it turned out crisp and lightly browned like I wanted.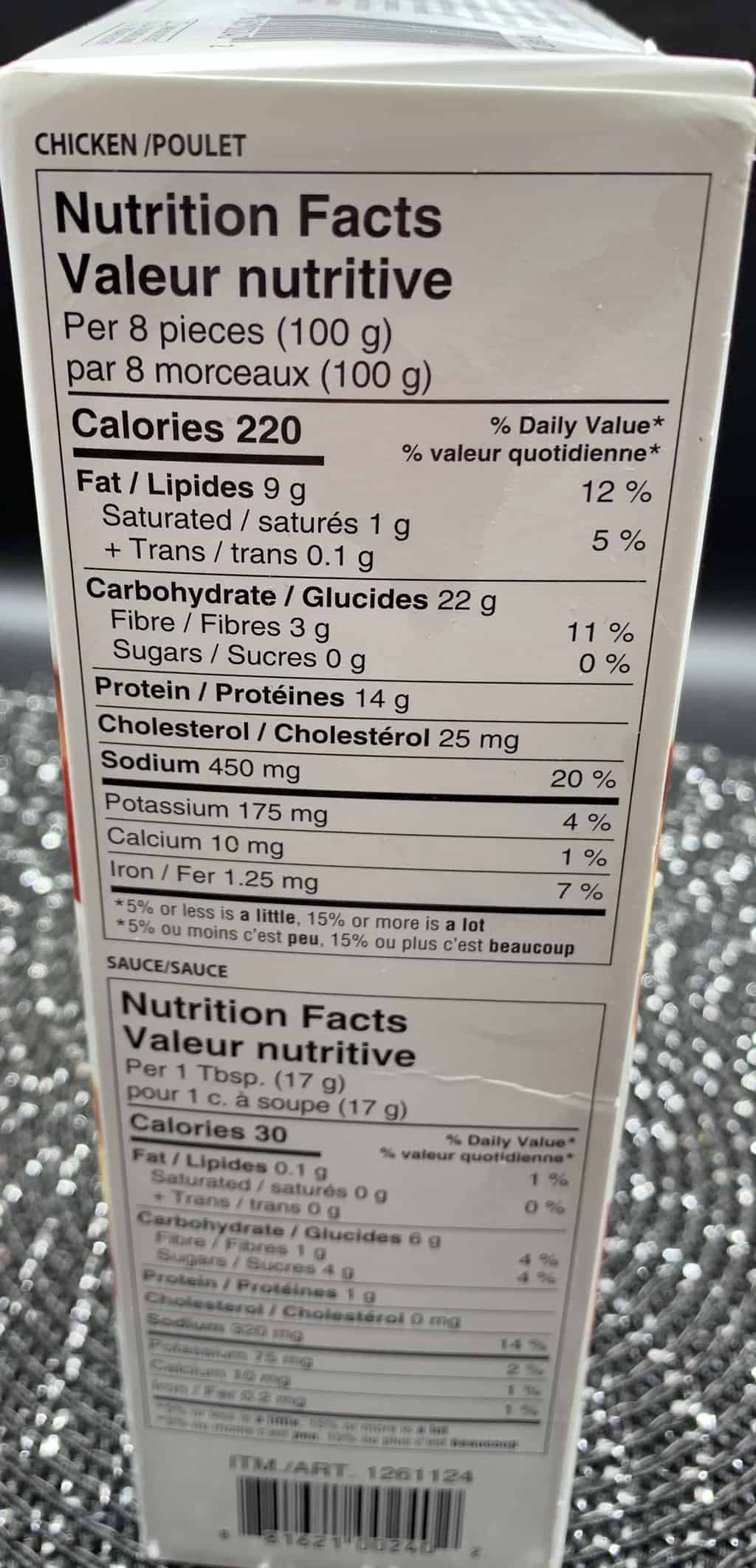 Nutrition
This is definitely not the healthiest dinner choice, we eat meals like this once or twice a week max, and when we do eat them, we enjoy them! Eight pieces of chicken is 220 calories, nine grams of fat, 450mg of sodium and 14 grams of protein. This item is definitely high in sodium and fat. If you stick to eight pieces then it's really not all that bad. I'm pretty sure I ate about 20 pieces.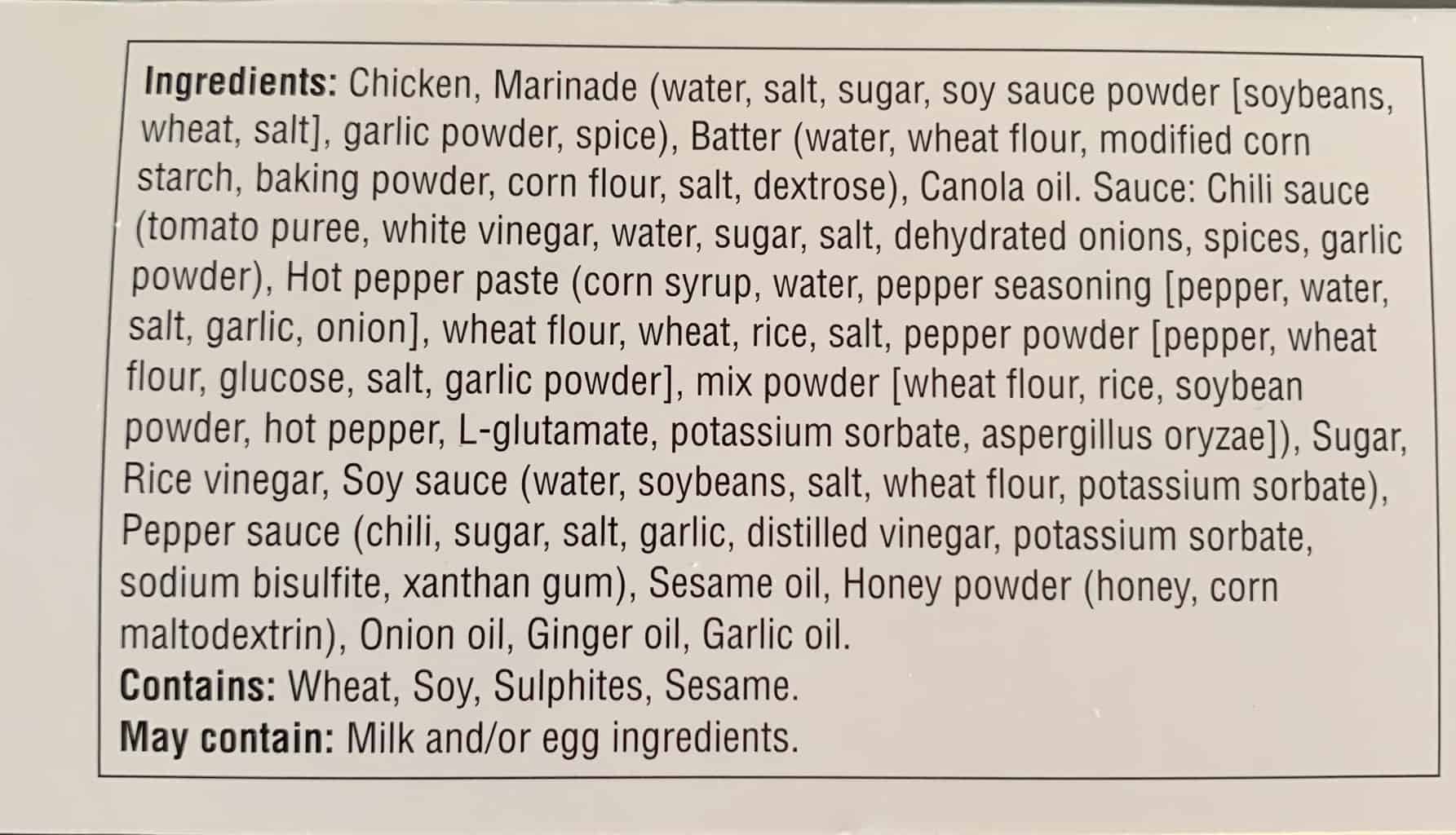 If I were able to handle the heat, I might consider purchasing this again, but I can't handle it, so sadly I'll have to find another sauce to put on my second bag of chicken. Otherwise, I might just end up eating it plain.
Taste: 6/10
Cost: 6.5/10
Convenience: 8.5/10
Nutrition: 4/10
Can you handle heat and spice, or are you totally turned off by it?! What's the hottest food you've ever had?