Quick, convenient and tasty!
Please note that this review was not paid for or sponsored by any third party. I purchased this product with my own money and the opinions in this review are strictly my own. I am not affiliated with Costco or any of its suppliers. I am just a fan of the company. I write these reviews to help my fellow shoppers.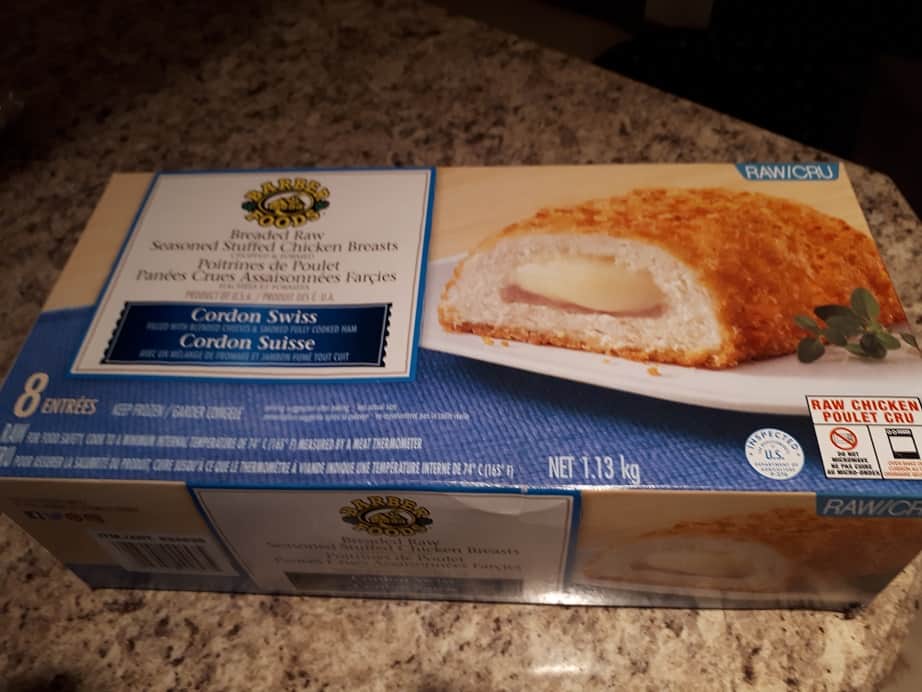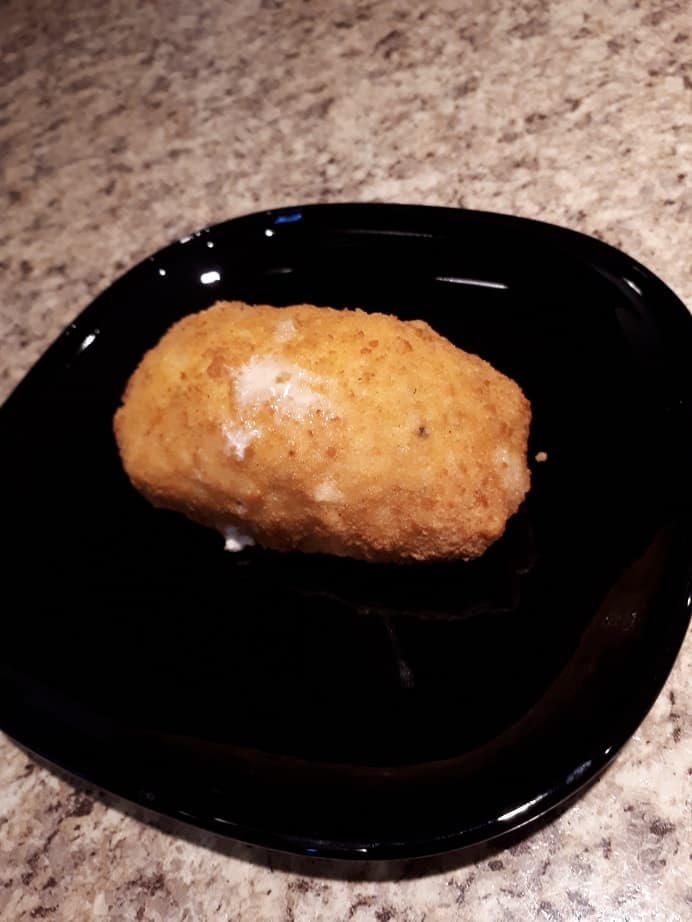 I work full time and sometimes don't end up getting home until later in the evening and find it a struggle to get dinner on the table before 8pm. This is why I've been interested in reviewing convenient Costco bought food products.
These Barbers Foods Breaded Raw Stuffed Chicken Breasts are really easy to whip up so they score high in the convenience department. All you have to do is turn on your oven and put these in. That's it. You can find them in the Freezer section at Costco. Note, these are raw so you do have to cook them in the oven and microwaving is not recommended. The box contains individually wrapped raw stuffed chicken breasts so if you're a single person or someone who cooks meals for only one person a lot of the time this is perfect for you. You can make a balanced meal in a pinch with these, throw the chicken breasts in the oven, cook some veggies up or make a salad and you're good to go. These go really well quinoa and rice or pasta side dishes as well if you're not closely watching your carbs.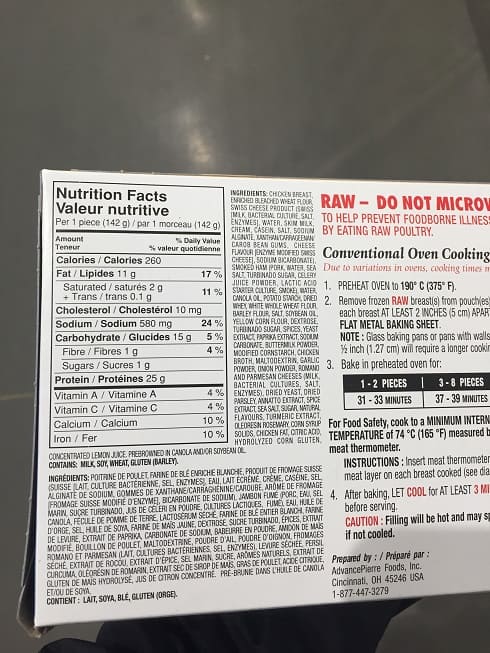 Let's talk about the nutrition information. 1 chicken breast is 260 calories, 11 grams of fat, one gram of fibre, one gram of sugar, 25 grams of protein and 580mg of sodium. I love the high amount of protein and the low sugar. The fat is most likely coming from the swiss cheese in the middle, 11 grams of fat is not that much for a main entree, we need fat to function and be healthy. What I am leery of is the high amount of sodium. This takes a good chunk out of your daily sodium allowance (like a 50% chunk) so if you're watching your salt intake you may want to think twice about these.
These may seem a little pricey for some individuals I bought the box for $11.89. If you're feeding a hungry family one box may only last you one meal but if you're a family of two this one box can easily last 4 meals if served with sides, which I think is reasonable. We have to remember these are chicken breasts and a pack of eight Kirkland Signature plain, boneless, skinless raw chicken breasts will run you about $23 to $26 dollars, depending how big the pack is. Of course those chicken breasts are much larger but you also would have to season and stuff them yourself.
I do really enjoy the taste of these I found them to be quite delicious. When done in the oven they get nice and crispy on the outside and the inside remains moist and delicious. There's no nasty bits of chicken to be found, just moist, white, lean chicken breast. The amount of sodium is probably directly correlated with how good these taste. The stuffing inside the chicken is super good, there's just the right amount of stuffing inside to give these Barbers Foods Breaded Raw Stuffed Chicken Breasts from Costco a nice extra bit of flavor. I was slightly concerned the cheese would taste either like cheese whiz or be thick and stringy like a really bad mozzarella stick but the cheese melted perfectly into a thin, saucy consistency. There's small pieces of ham inside the chicken breast as well, not too much and I didn't find the ham to be tough or fatty.
To sum it up, I recommend trying these for the convenience and taste. These are great on those nights you get home late and want to throw something in the oven to go with some microwaved vegetables or a salad. They taste great and are high in protein. If you're watching your sodium be aware these do have a higher amount of sodium.
Nutrition: 6.5/10
Cost: 8/10
Convenience: 9/10
Taste: 9/10