These hot cocoa bombs from Costco sure are fun but they don't taste great!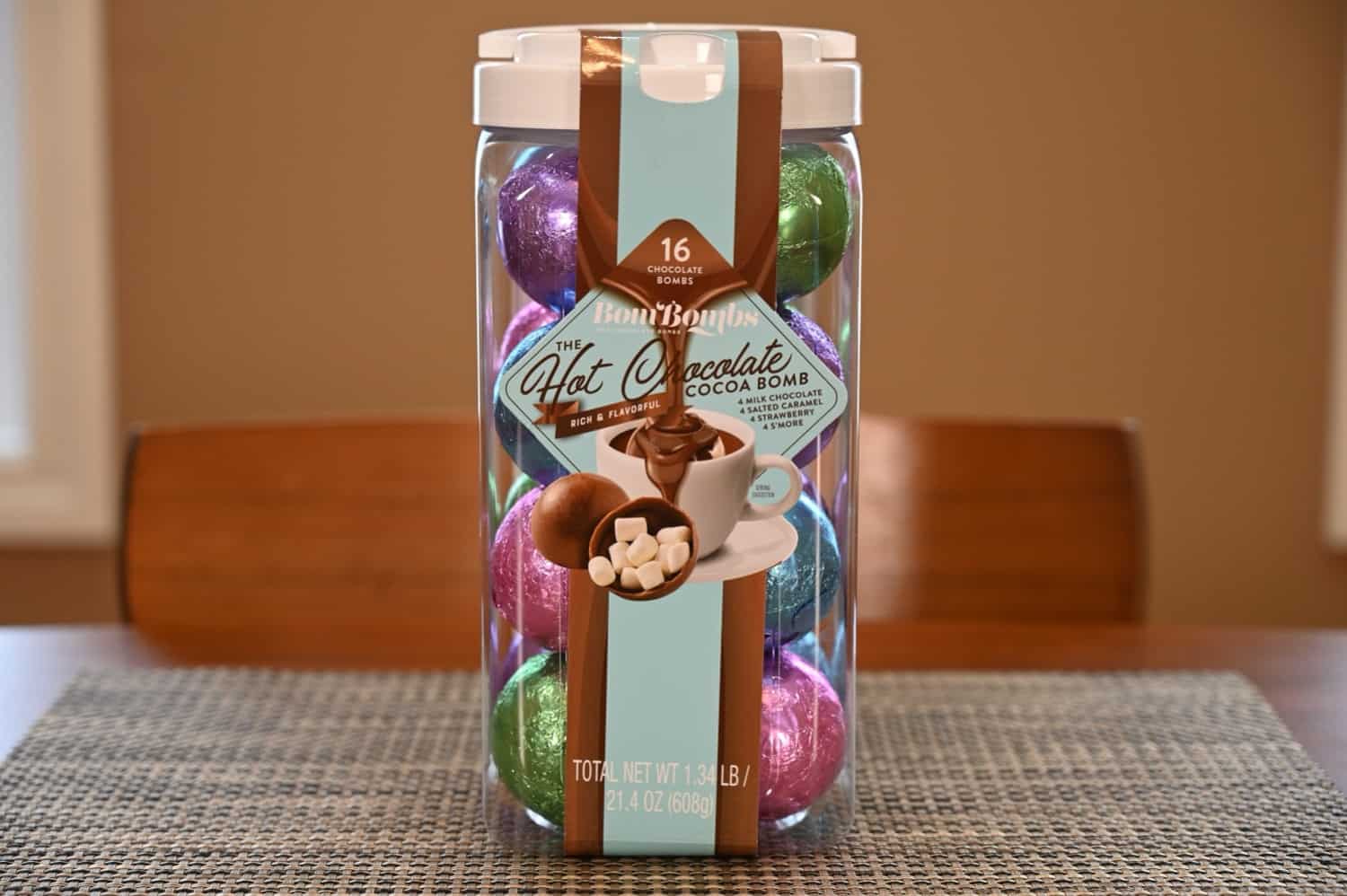 Hot cocoa bombs seem to be all the rage recently! If you don't know what a hot cocoa bomb is, basically it's a hollow chocolate ball with marshmallows in the middle. Sometimes the middle also has other treats or flavors, I've seen ones with candy cane pieces!
You place the hot cocoa bomb in the bottle of a mug and pour hot milk over top to make hot chocolate! I was surprised when I saw these at Costco but for sure they'd be something to review.
I found these Costco Bombombs Hot Chocolate Cocoa Bombs in the aisle with all the other Easter candy currently available at Costco. The item number is 1503532.
Taste
There are four different flavors that come in the container. Salted caramel (green), strawberry (pink), milk chocolate (blue) and s'more flavor (purple).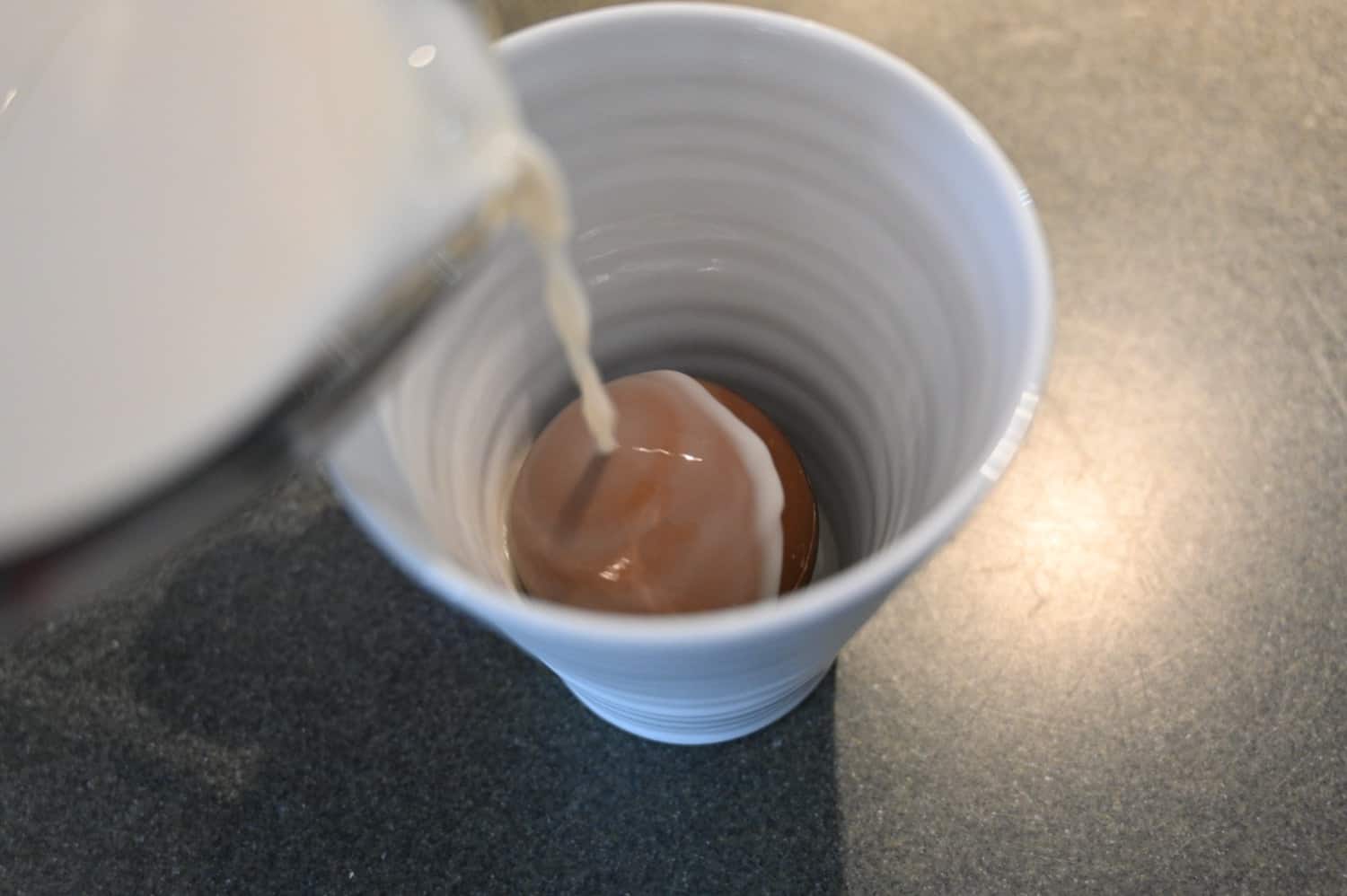 I tried each flavor by dropping each bomb into a mug and pouring hot milk over top, although my milk was hot I had to break the hot cocoa bomb up a bit with a spoon and stir it.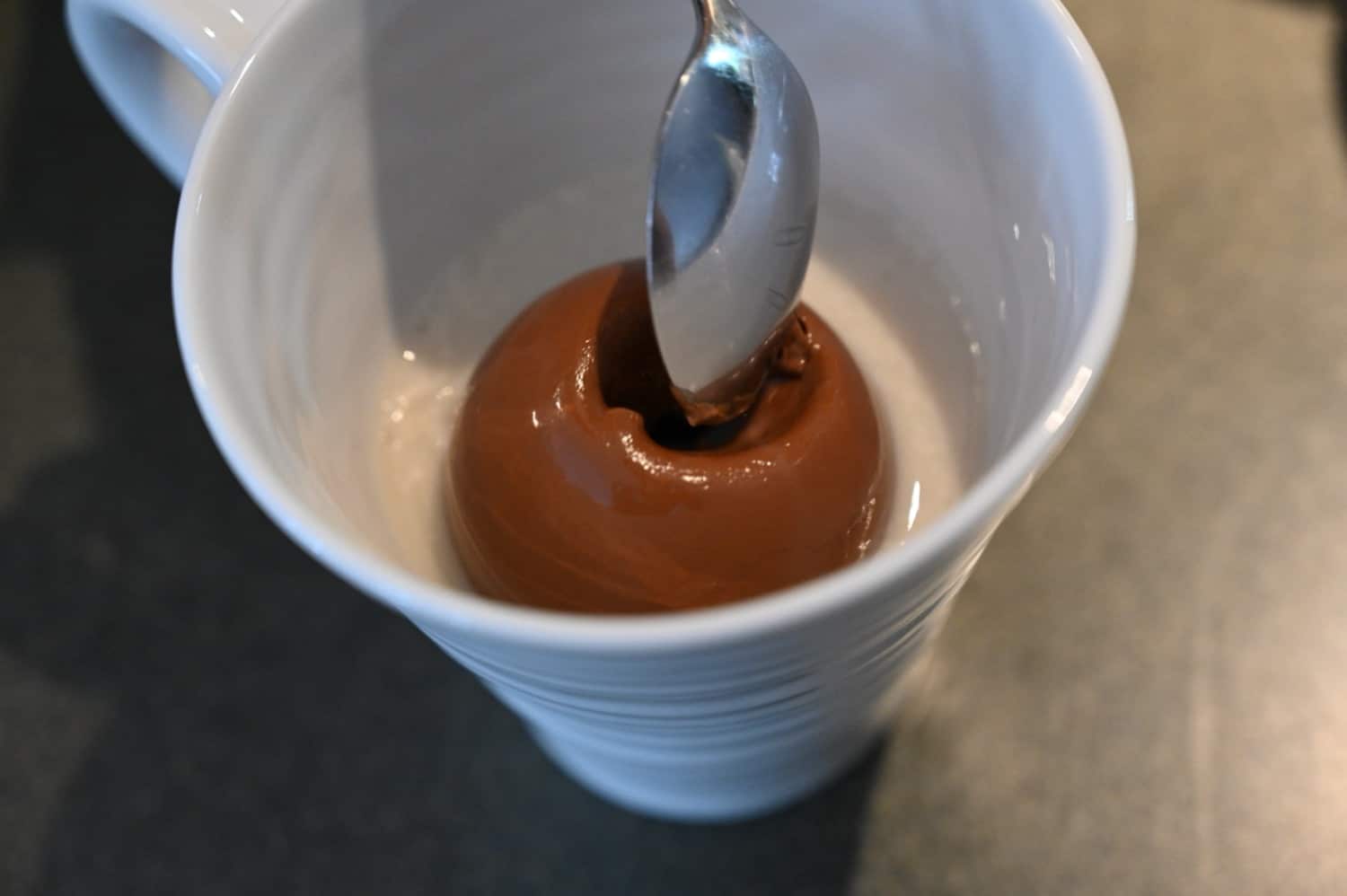 Salted caramel was the first flavor I tried and it was way too sweet! I didn't get a hint of caramel or salty flavor at all, just pure sweetness and the marshmallows just added to that sweetness. To me this tasted just like regular cheap hot chocolate.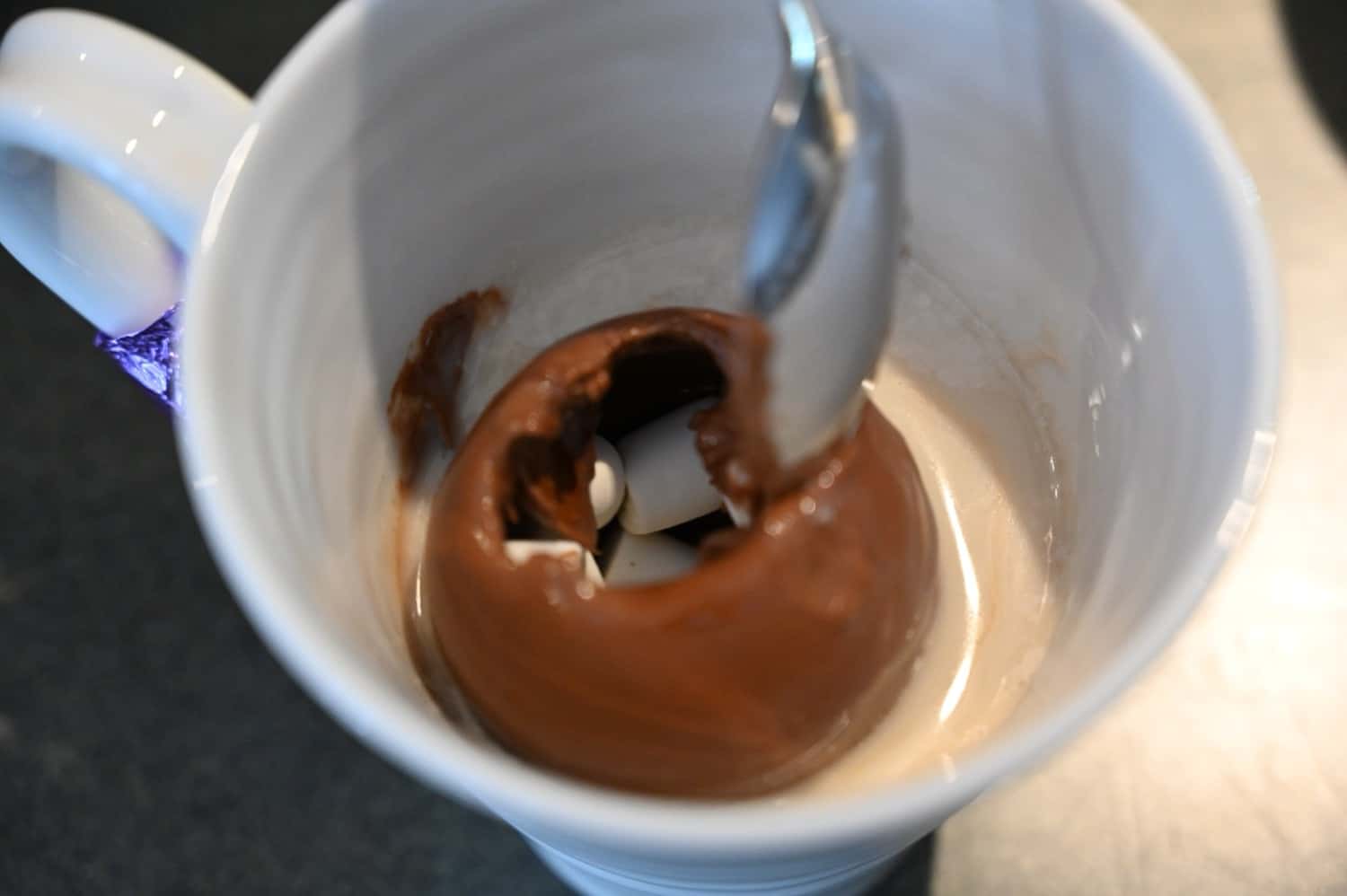 Milk chocolate tasted like a cup of hot milk mixed with cheap Easter chocolate. You know the super cheap Easter eggs or bunnies that kind of don't taste like chocolate and have a bit of a cardboard taste? Like this. Not horrible, just not good.
S'more flavor tasted similar to the milk chocolate flavor. Both weren't as sweet as the salted caramel. I don't know why this is called s'more flavor because it didn't taste like s'more at all, there was no graham cracker flavor. Just chocolate and marshmallows.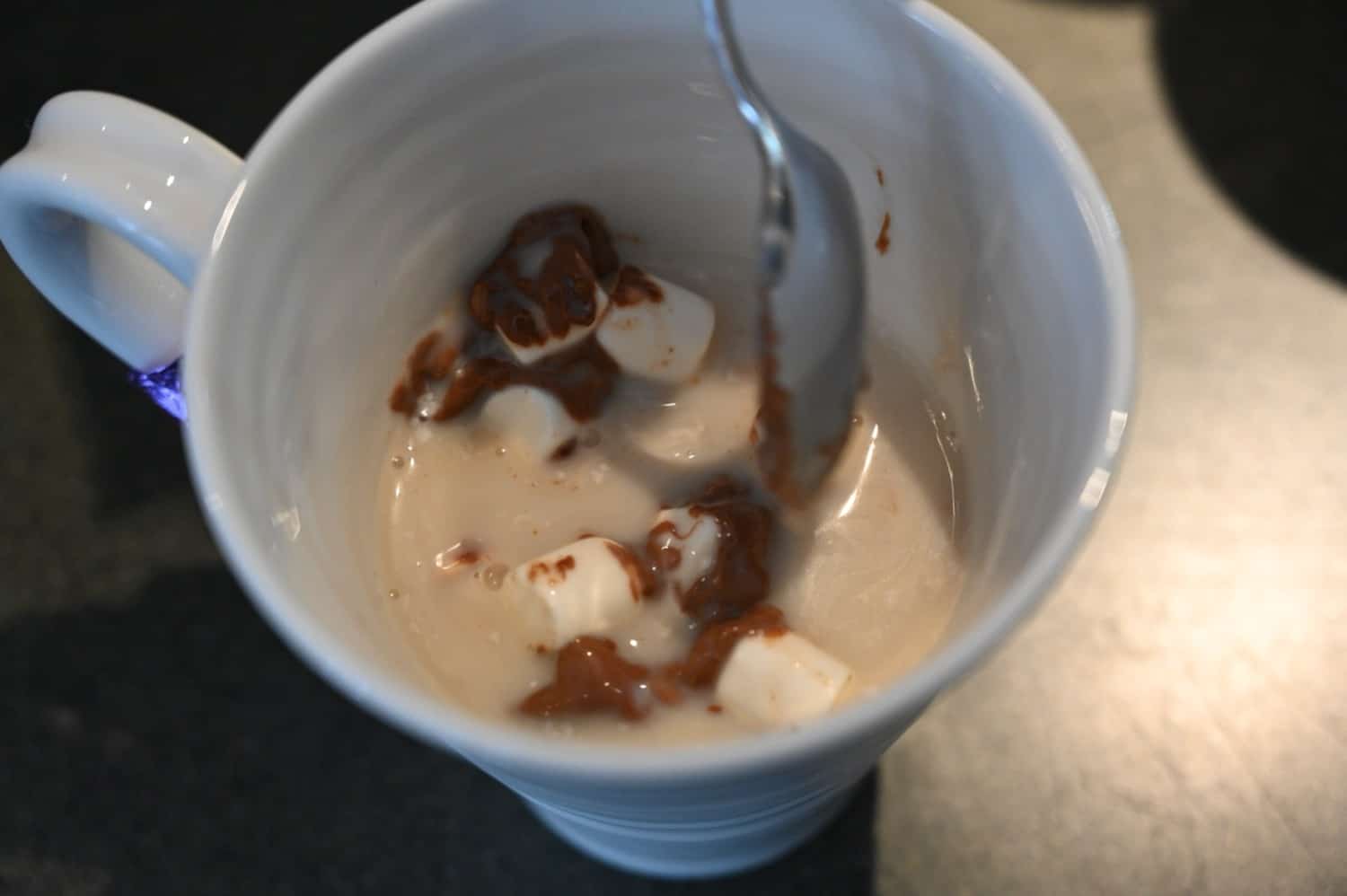 The strawberry was just like artificial strawberry flavored milk with a hint of chocolate. I think the strawberry flavor may have been in the marshmallows but I can't say for sure. Very sweet & artificial tasting.
I didn't enjoy the taste enough to want to finish an entire mug of any of the flavors. If I had to pick my favorite to least favorite flavors it would be milk chocolate, s'more, strawberry and salted caramel.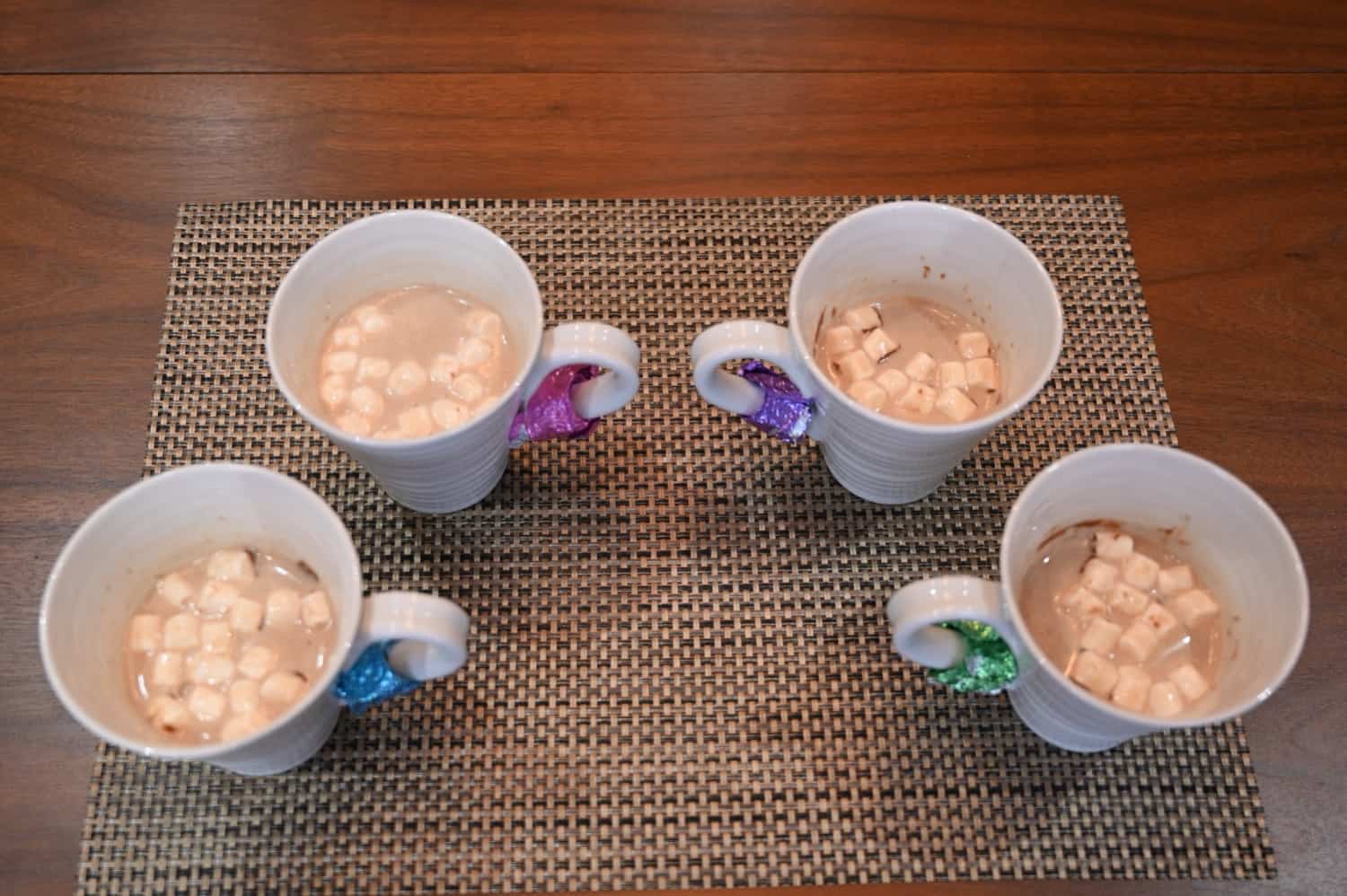 I don't think kids would nearly be as picky when it comes to taste or quality of the hot chocolate cocoa bombs.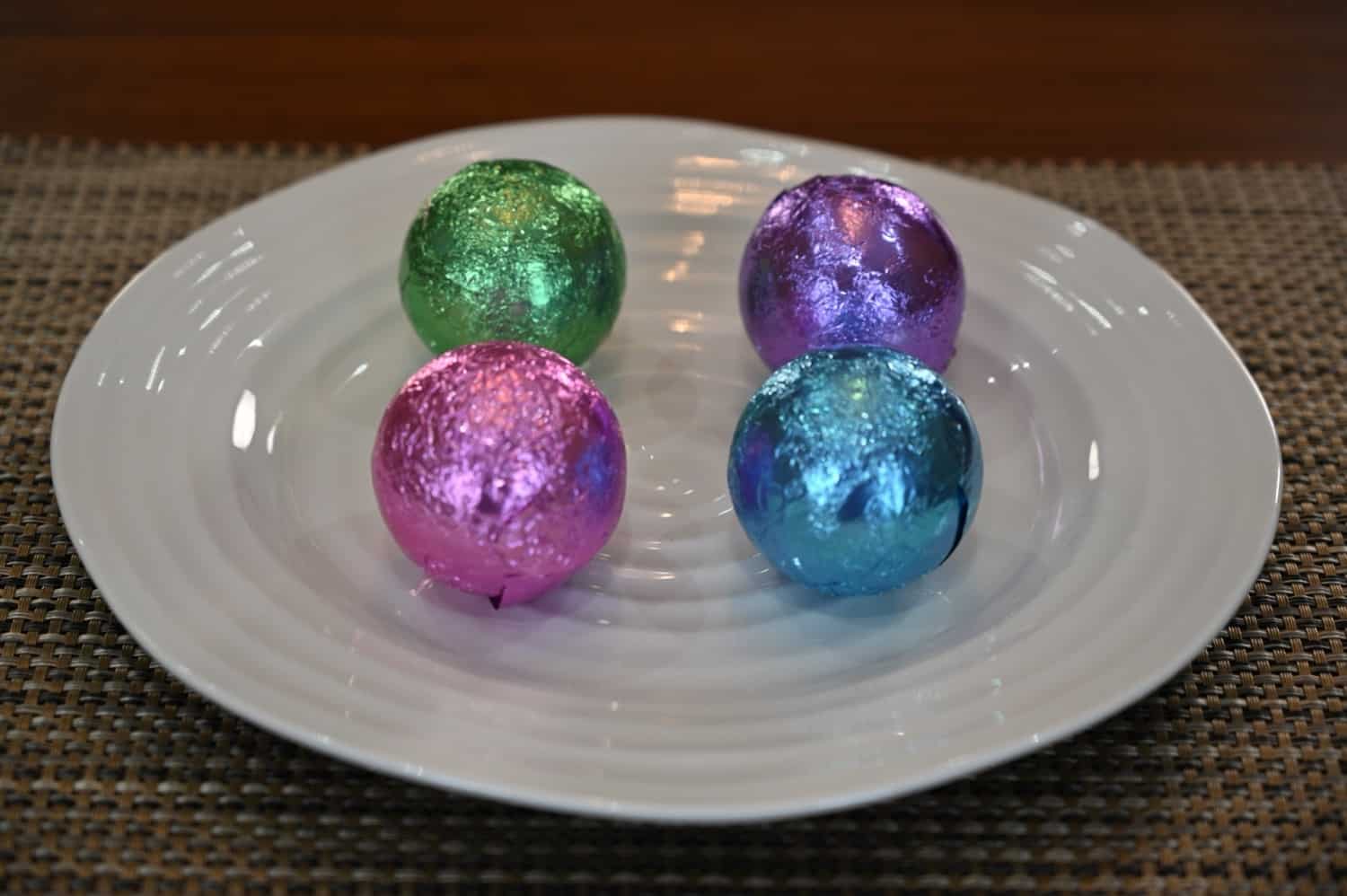 Cost
I paid $22.99 Canadian (regular price) for the container of 16 Costco BomBomb Hot Chocolate Cocoa Bombs.
I know hot cocoa bombs from a chocolatier or bakery are much more expensive but I was slightly disappointed that I spent $22.99 on 16 of these!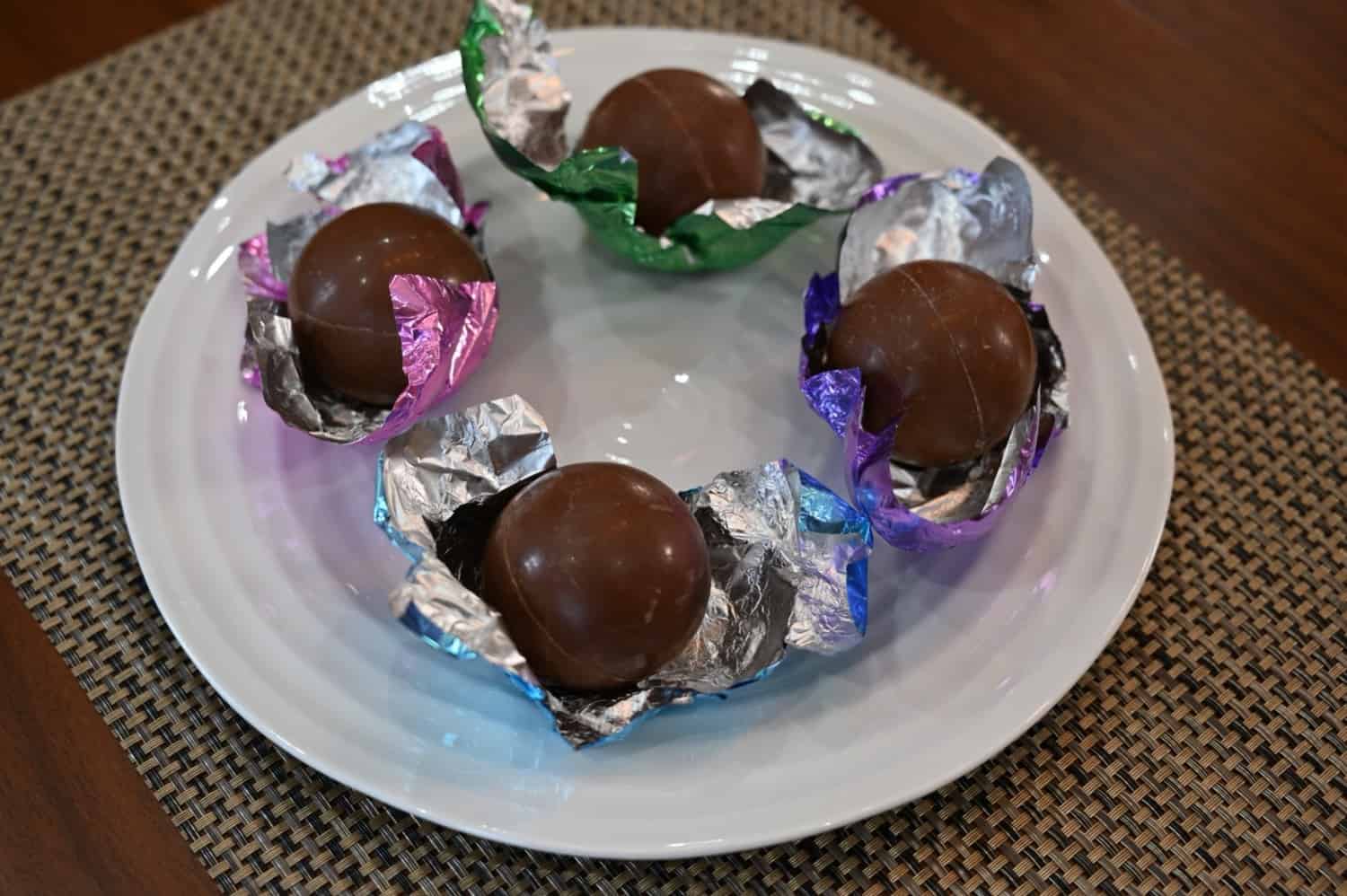 Convenience
These are really fun for kids after tobogganing (Canadian lingo) or playing outside in the winter! The different flavors and colors make them really appealing and exciting to try. They're also easy to make, you just pop one in a mug and pour some hot milk over top and stir!
Both Sean and I spent a long time searching the container for a best before date but couldn't find one.
One thing I do want to point out is that this container is absolutely something that should be reused! It's as big plastic container with a nice lid and handle. Perfect for kids toys like lego or small figurines.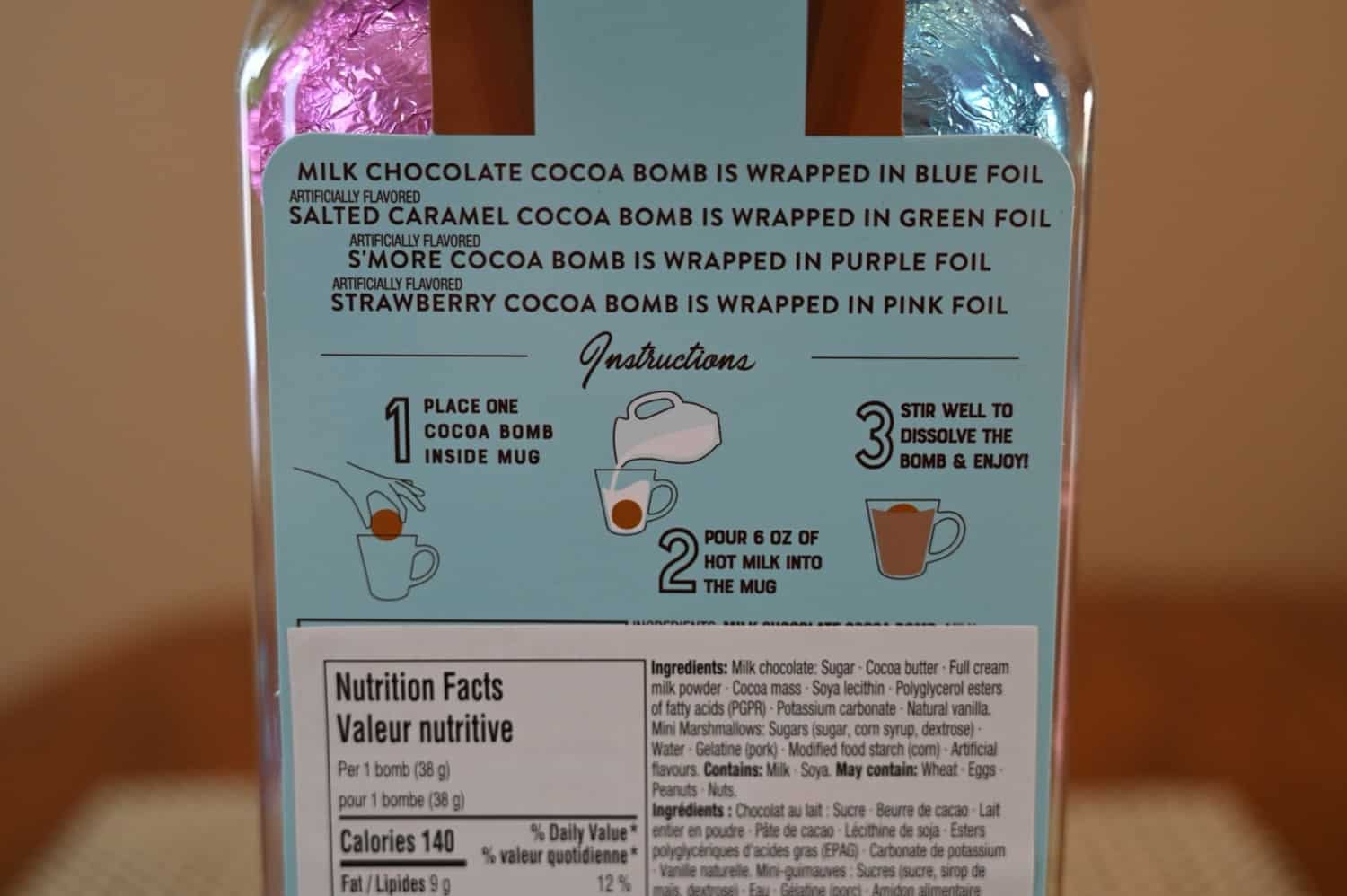 Nutrition
When you open the plastic container and smell inside, you kind of get a strong, sweet chemical smell, I noticed that and thought I'd share it with you! Also be aware this has pork in it so is not vegan or vegetarian.
One bomb is 140 calories, nine grams of fat, 23 grams of sugar, two grams of protein, 20 mg of sodium, zero grams of fibre and 25 grams of carbohydrates.
The ingredients list points to the fact that these aren't at all healthy.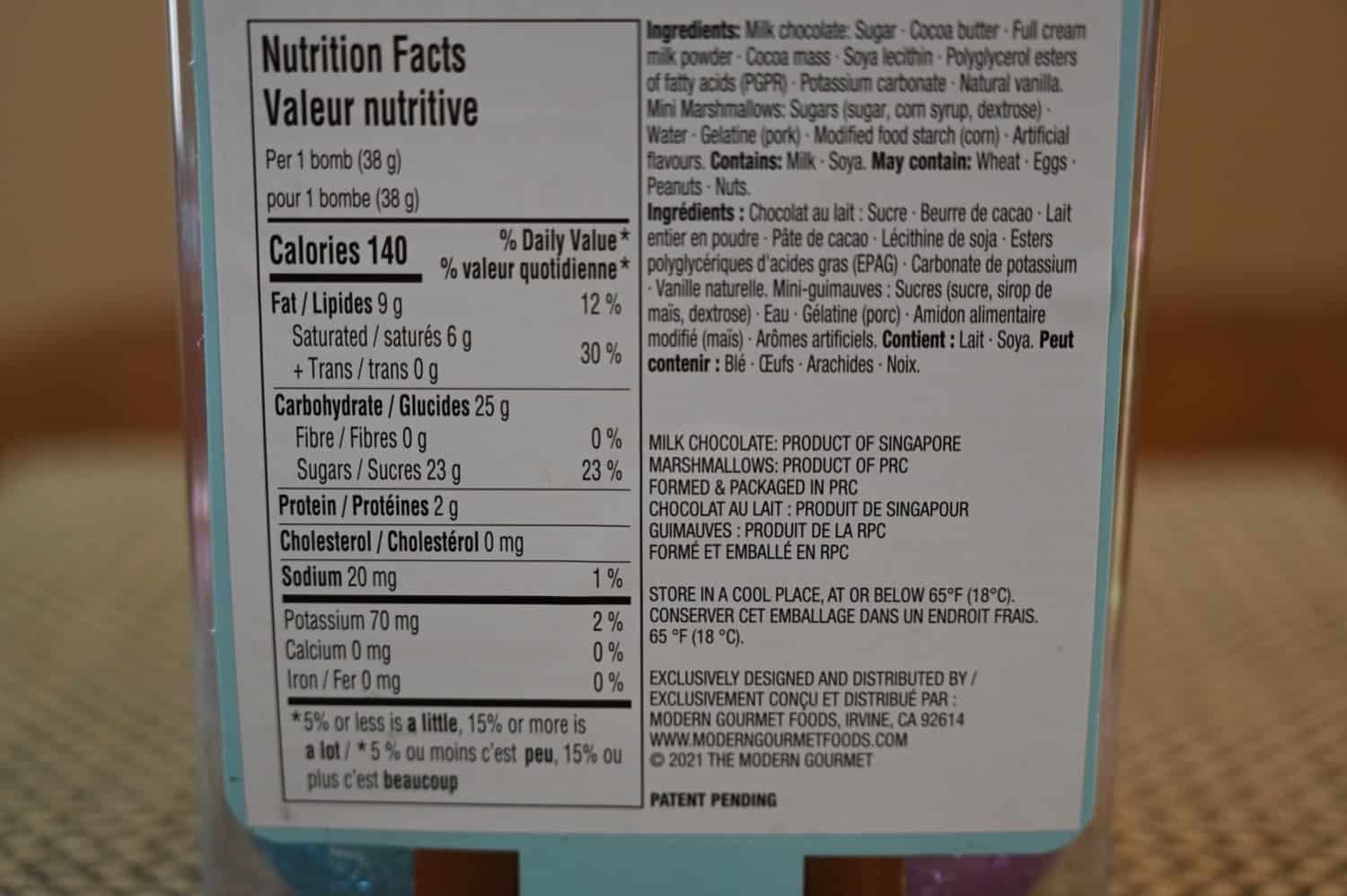 I wouldn't buy these again. Honestly, I think the Costco Bombombs Hot Chocolate Cocoa Bombs are the kind of thing that kids would really want, get excited about making and then take two sips and leave the rest of their mug.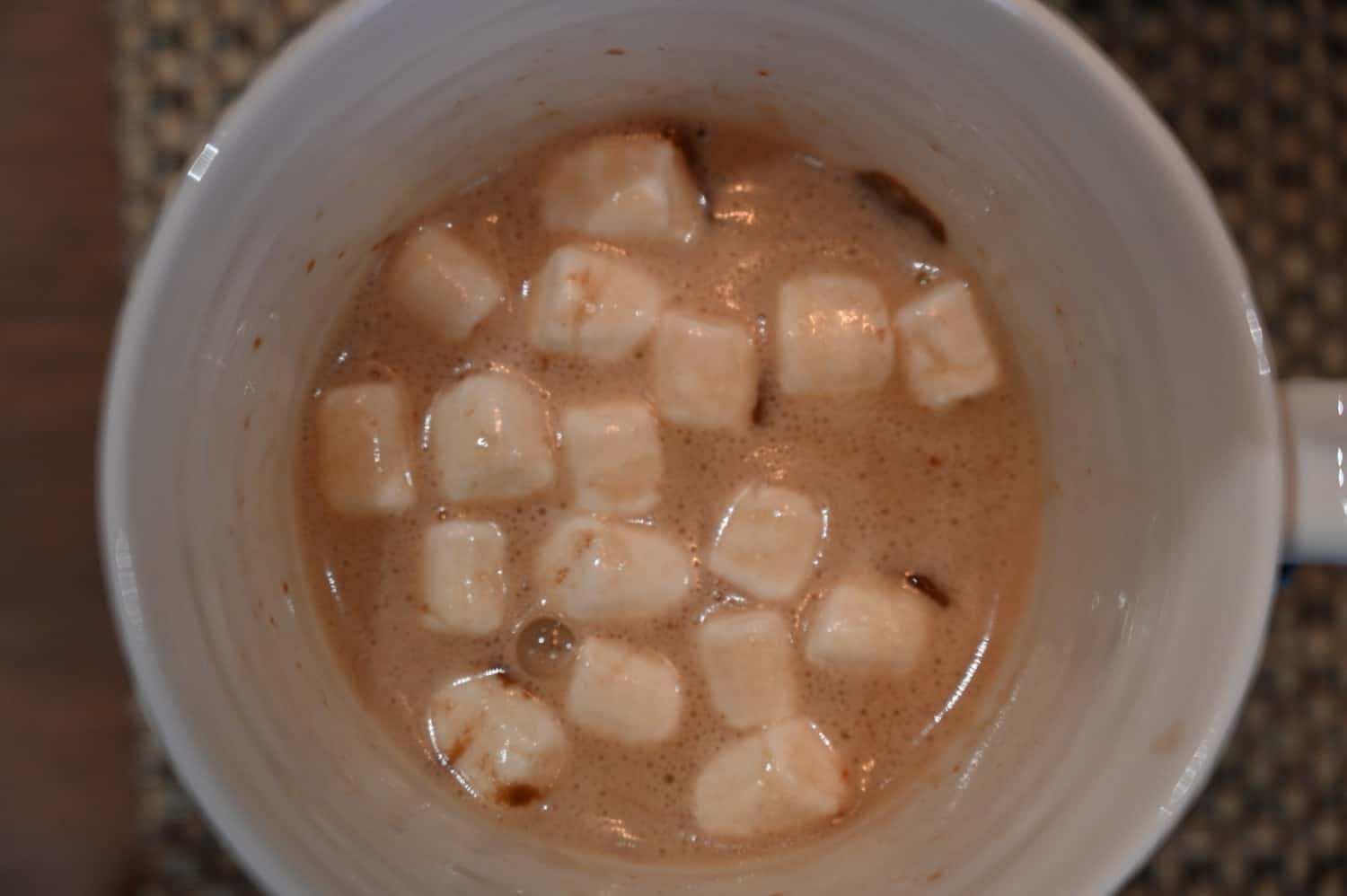 Scoring
Taste: 5/10
Cost: 6/10
Convenience: 10/10
Nutrition: 0/10
Overall
Walk on by!
I won't be finishing mine and feel bad offering them to my friends kids! They're just not that tasty but they do get major points in the fun department.
---
Have you tried these? What did you think?
Please note that this review was not paid for or sponsored by any third party. This product was purchased by Costcuisine for the purpose of producing this review. The opinions in this review are strictly those of Costcuisine. Costcuisine is not affiliated with Costco or any of its suppliers. In the event that Costcuisine receives compensation for a post from the manufacturer of a product or some other third party, the arrangement will be clearly disclosed (including where the manufacturer of a product provides Costcuisine with a free sample of the product).