Who doesn't like cheese?
Please note that this review was not paid for or sponsored by any third party. I purchased this product with my own money and the opinions in this review are strictly my own. I am not affiliated with Costco or any of its suppliers. I am just a fan of the company. I write these reviews to help my fellow shoppers.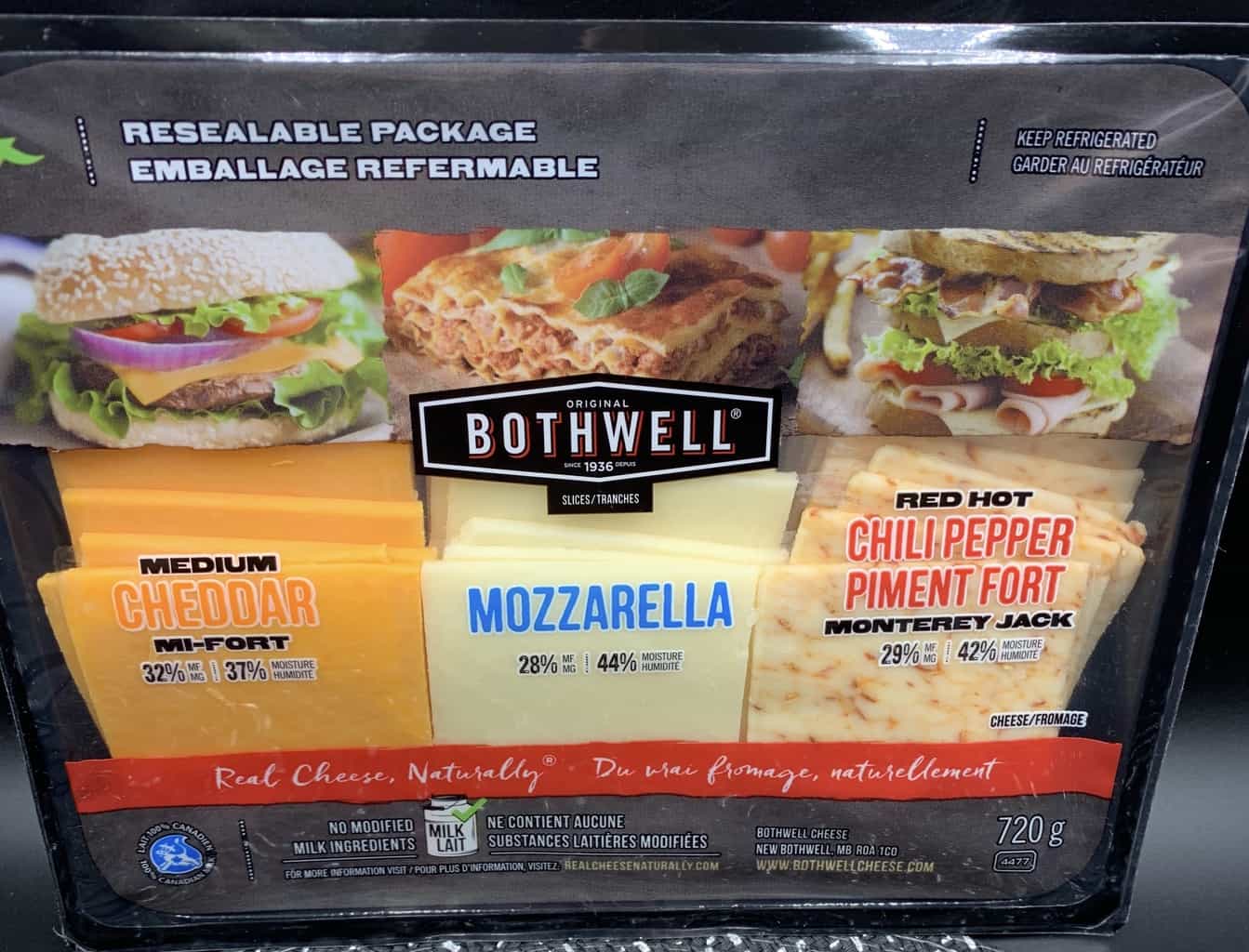 Super Bowl weekend is this coming weekend! Who's getting snacks from Costco? Sean is joining 10 other guys to stay at an Airbnb all weekend (in the city we live in) and they're all going to watch the game together. Therefore I will be snacking and Super Bowling solo. Who else is married and totally looks forward to solo nights where you can watch what you want, do what you want and eat the entire pint of Haagen Dazs yourself without sharing?
Taste
Anyways we picked up this Costco Bothwell resealable variety cheese slice package for Sean to bring as a snack item. This is also a really great find if you're on the Keto diet. It has three different varieties of cheese, Mozarella, Medium Cheddar and Red Hot Chili Pepper Monterey Jack. My favorite is the Mozarella. Sean loves the Red Hot Chili Pepper Monterey Jack, it definitely has a little bit of heat and if really flavorful so if you like spicy/hot cheese you'll enjoy it. The mozzarella is smooth, creamy, mild and delicious. The cheddar is flavorful, buttery and milky, not overly salty. The slices are nice and thick so they're perfect for grilled cheese sandwiches or to have with crackers.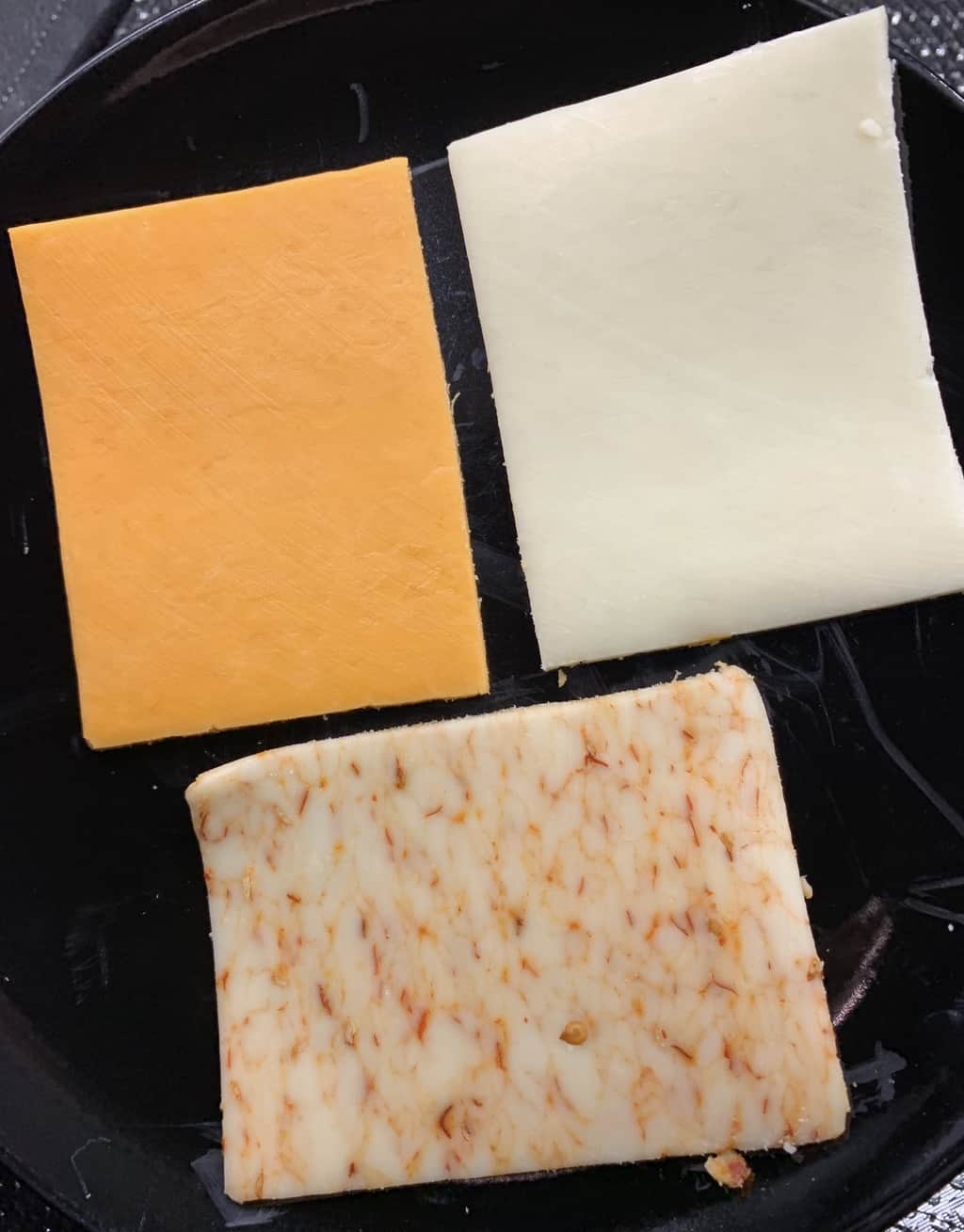 Cost
Cheese is never really a cheap item, at least in my eyes. The 720g package of Bothwell cheese slices was purchased for $12.99 Canadian (regular price). You get about 36 substantial slices of cheese in the entire pack and you're definitely paying for the convenience of having three varieties of pre-sliced cheese in a resealable package. The price isn't outrageous. Also the company Bothwell is from Manitoba and doesn't use preservatives, artificial ingredients or modified milk ingredients. You're purchasing a high quality cheese which uses fresh, local ingredients supplied by local dairy farmers.
Convenience
Not only does this make a super convenient snack to bring to a party but it makes a super convenient item to have at home. There's three different kinds of cheese in the pack which means you can use this cheese with a variety of foods. Hamburgers, grilled cheese sandwiches, pizza, chicken parmesan, cheese & crackers or charcuterie are just a few ideas I have. The package being resealable and the cheese comes pre-sliced is another reason why it's convenient. To buy three different blocks of cheese and cut them all definitely takes some time. I also tend to worry I won't use an entire block of cheese before it goes moldy so having 12 slices of each kind of cheese helps with that problem. Although whenever cheese got moldy at my parent's house growing up my mom would just cut off the mold.
Nutrition
Cheese is a popular item right now because people who are following the Keto diet can eat lots of cheese due to the low carb and high fat content. In this package, per slice the Monterey Jack is 70 calories, six grams of fat, 160mg of sodium and five grams of protein. The Mozarella is 70 calories, six rams of fat, 150 mg of sodium and four grams of protein. The Cheddar is 80 calories, six grams of fat, five grams of protein and 150mg of sodium. All the varieties have zero sugar and zero carbs. Four or five grams of protein per slice is pretty good, there's less than 100 calories per slice and the amount of sodium is minimal. If you're on a strict low fat diet you may not want to eat 3 or 4 slices. Also the ingredients list is very short without a ton of additives or preservatives which I appreciate.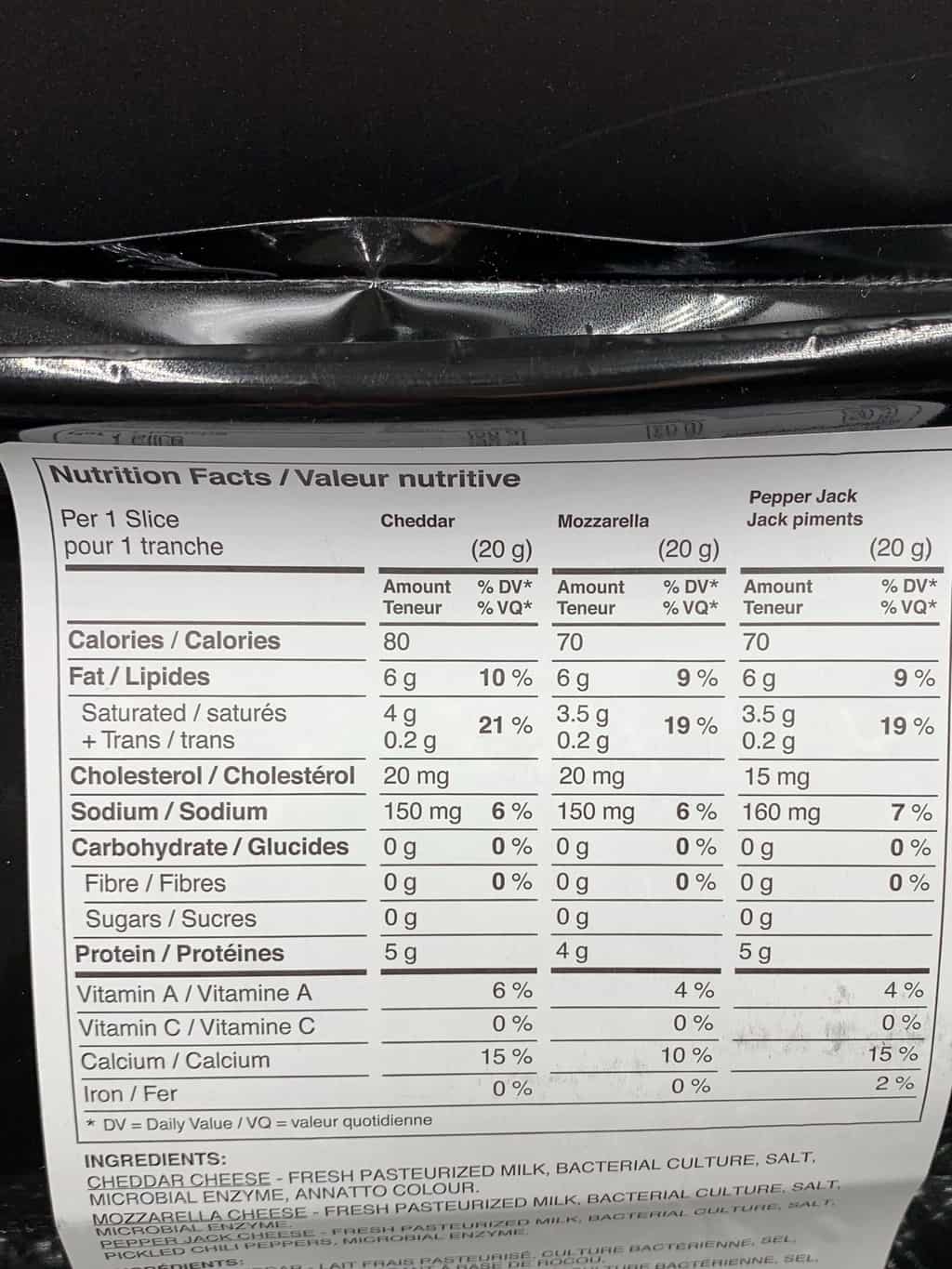 Although slightly expensive, if you're following the Keto diet this would be perfect to keep at work for times when you need a little snack. Even if you're not on the Keto diet, this is delicious, high quality, convenient cheese and can be used in so many different ways.
Taste: 9/10
Cost: 7/10
Convenience: 10/10
Nutrition: 8/10
I'm looking for ideas on how to use the hot Monterey Jack! I'm thinking of trying it on baked potatoes! How would you use it?