A little bland but not bad for gluten-free!
Please note that this review was not paid for or sponsored by any third party. However, I was given a free sample of this product to review. The opinions in this review are strictly my own. I am not affiliated with Costco or any of its suppliers. I am just a fan of the company. I write these reviews to help my fellow shoppers.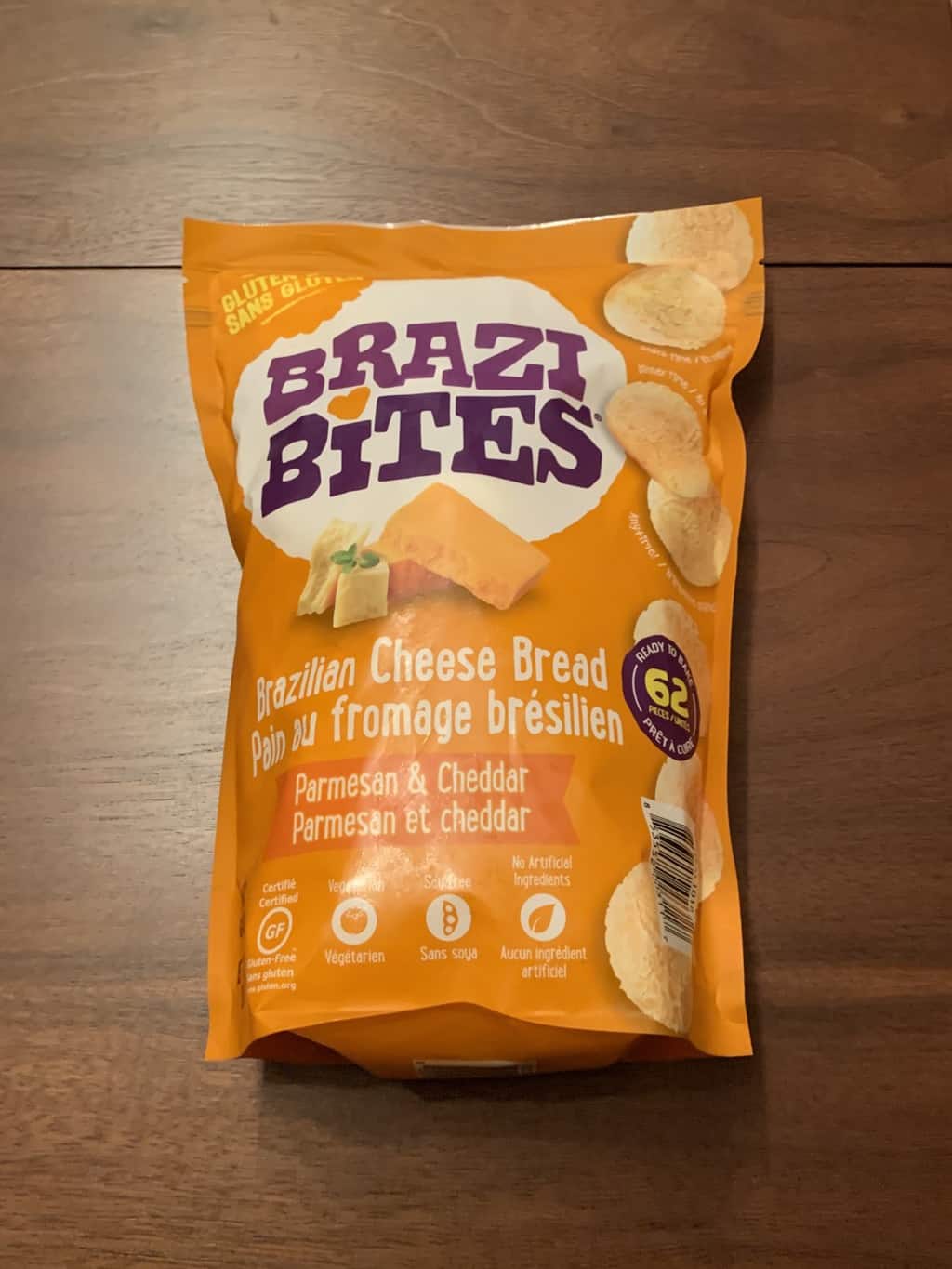 When I saw the cheddar and parmesan Brazi Bites at Costco last time I was there I got really excited because I've seen that these have been available in the United States at Costco for quite some time and I also absolutely love cheese and bread (not as much as I love butter and bread though) so I thought for sure these would be delicious.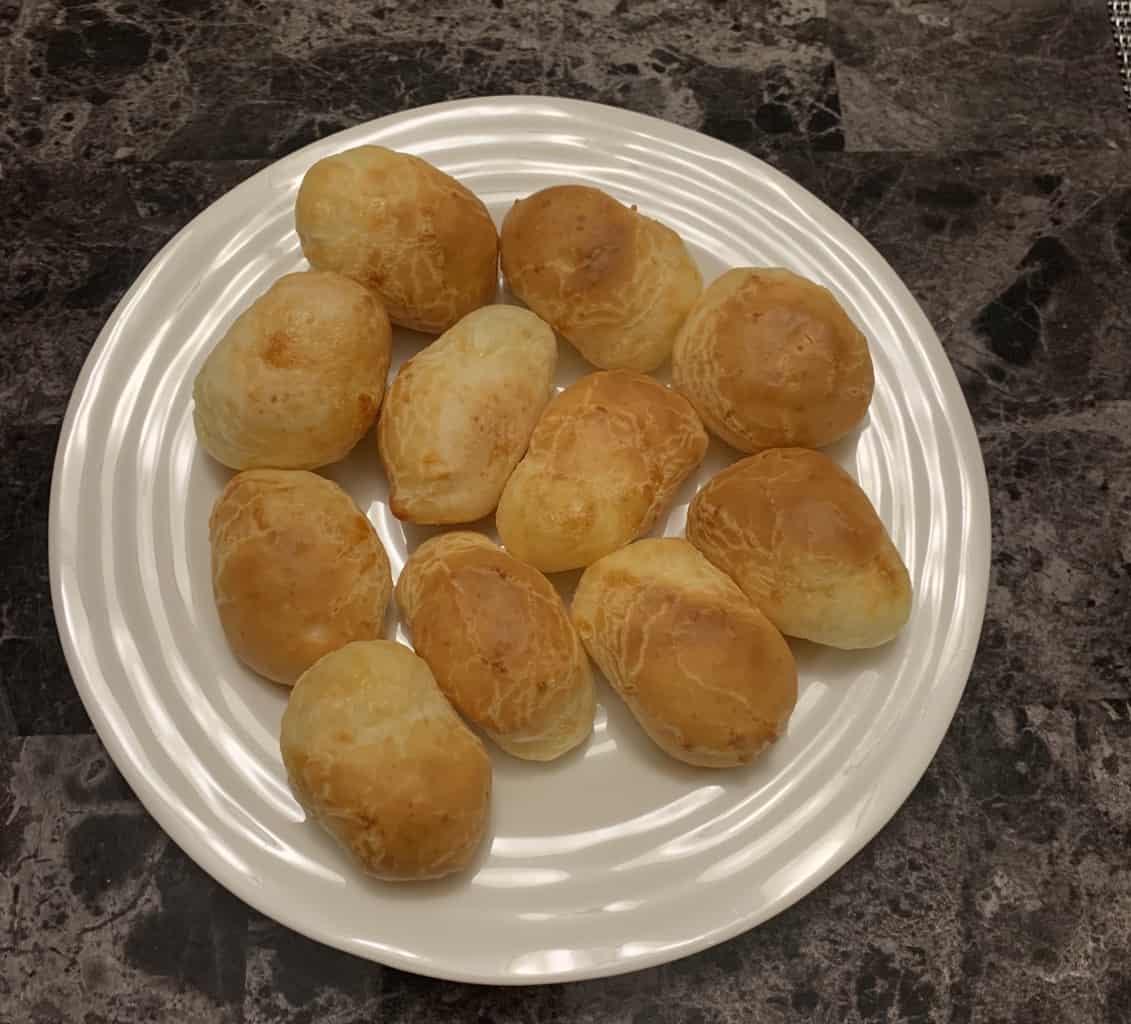 Taste
These aren't as good as I expected so I was a little disappointed but they're not awful tasting either! They're just okay! Before baking them they look like little flat discs but once you put them in the oven they puff up to golden brown, delicious looking cheese filled balls. I was expecting the Brazi Bites to be full of flavor but that just wasn't the case. They don't taste bad at all but they're a little on the bland side. There's way more dough than cheese which I expected but there's only a tiny bit of cheese in the middle, the cheese definitely tastes strongly of parmesan and not really of cheddar, which I don't mind because I like parmesan! These might be better dipped in some sauce to boost the flavor! I definitely didn't mind the taste but I found I only wanted to eat just one or two and didn't have any interest in eating more.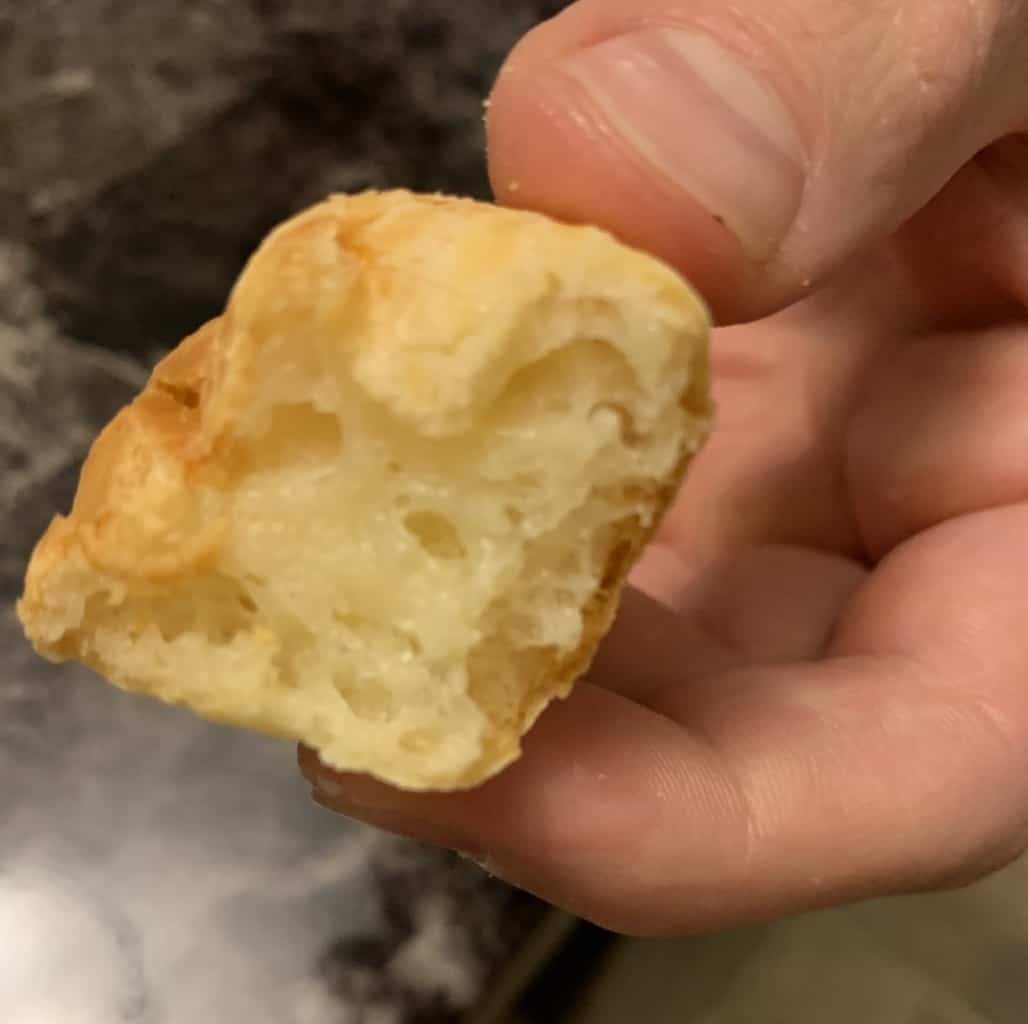 Cost
I paid $15.99 Canadian for the bag of 62 Brazi Bite pieces. Definitely a little overpriced in my opinion! They are gluten-free so that might make them slightly more expensive.
Convenience
The Brazi Bites need to be kept frozen, basically they look like little discs when you put them on the cookie sheet to bake. After baking them they turn into golden brown, fluffy, doughy cheese balls. These work as an appetizer or a side or just a quick snack. We had them as a side with our steak dinner.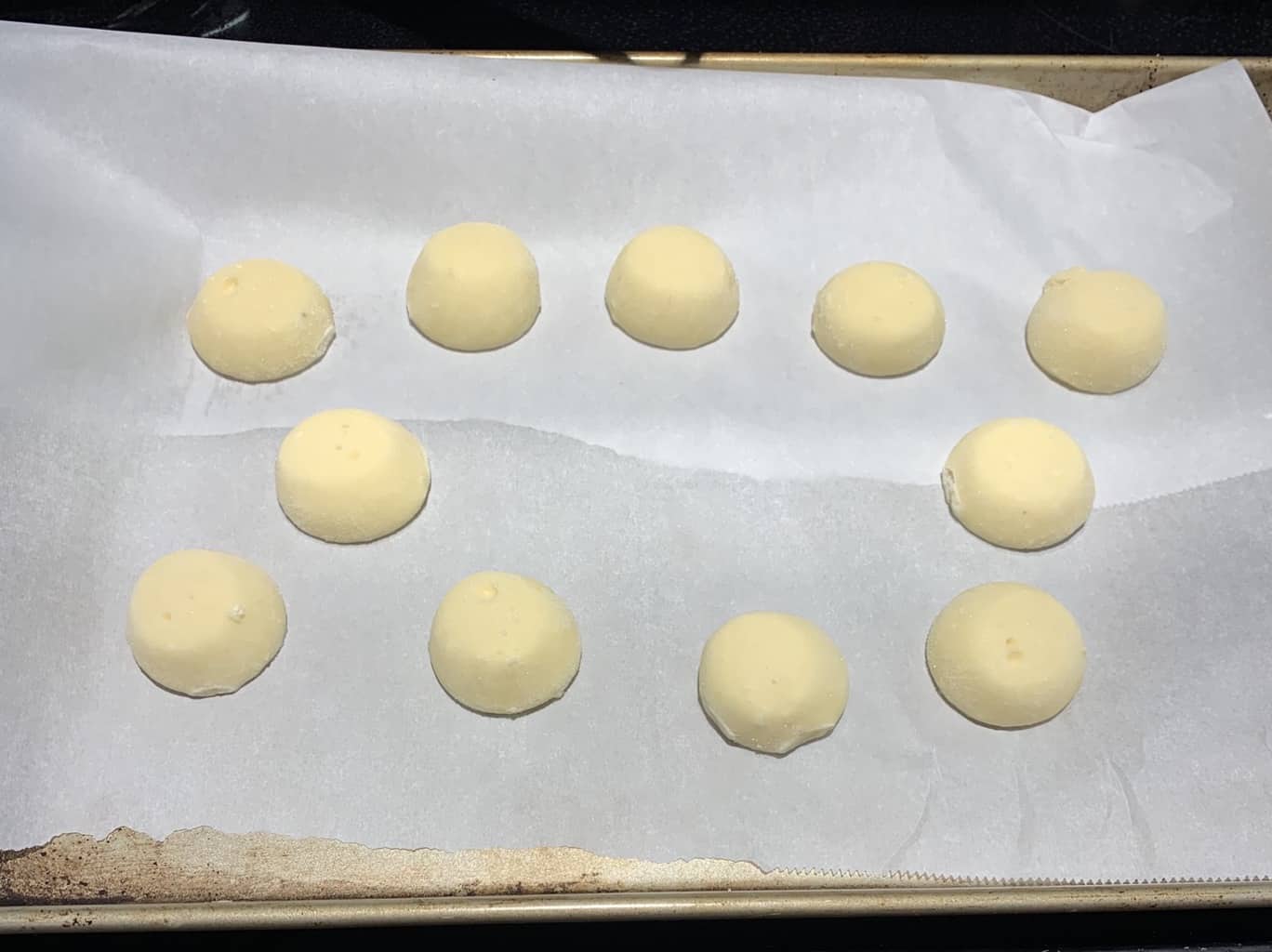 Nutrition
I absolutely love that these are gluten-free. Three bites is 130 calories, six grams of fat, three grams of protein, zero grams of sugar, zero grams of fibre, 15 grams of carbohydrates and 260mg of sodium. The ingredients list is short and sweet.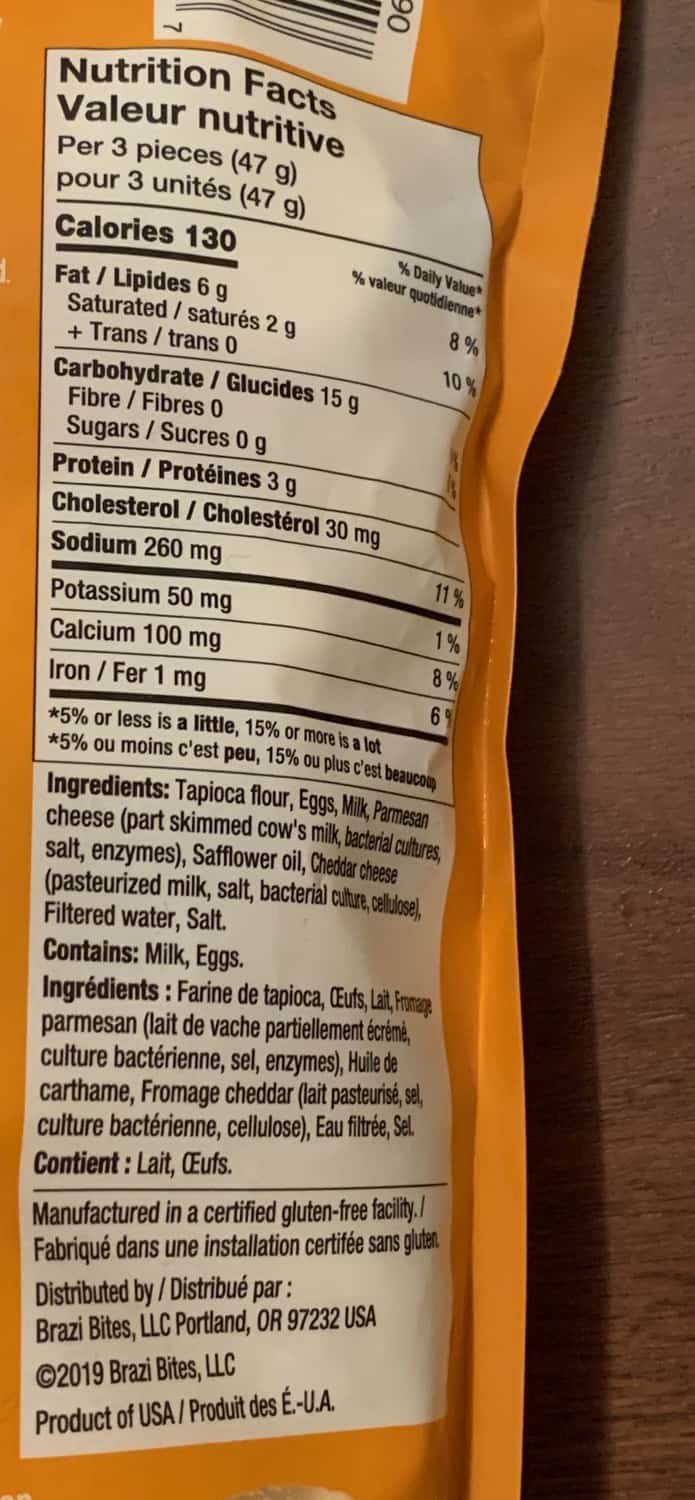 Even though these aren't my favorite, I'll gladly finish off my bag because I'm trying to eat less gluten and in the world of gluten-free these actually seem like a treat.
Taste: 6.5/10
Cost: 5/10
Convenience: 9.5/10
Nutrition: 6.5/10
Have you tried the Brazi Bites? What did you think?