Sponsored review of guilt-free, delicious and keto-friendly bars!
Please note that this review was sponsored by Buddha Brands. However, the opinions in this review are strictly my own and I maintain control over the content in it. I am not affiliated with Costco or any of its suppliers (aside from this sponsorship arrangement). I am just a fan of the company. I write these reviews to help my fellow shoppers. If you like my blog and want to show your appreciation, please follow me on Instagram or Facebook, or tell your friends to check out my blog!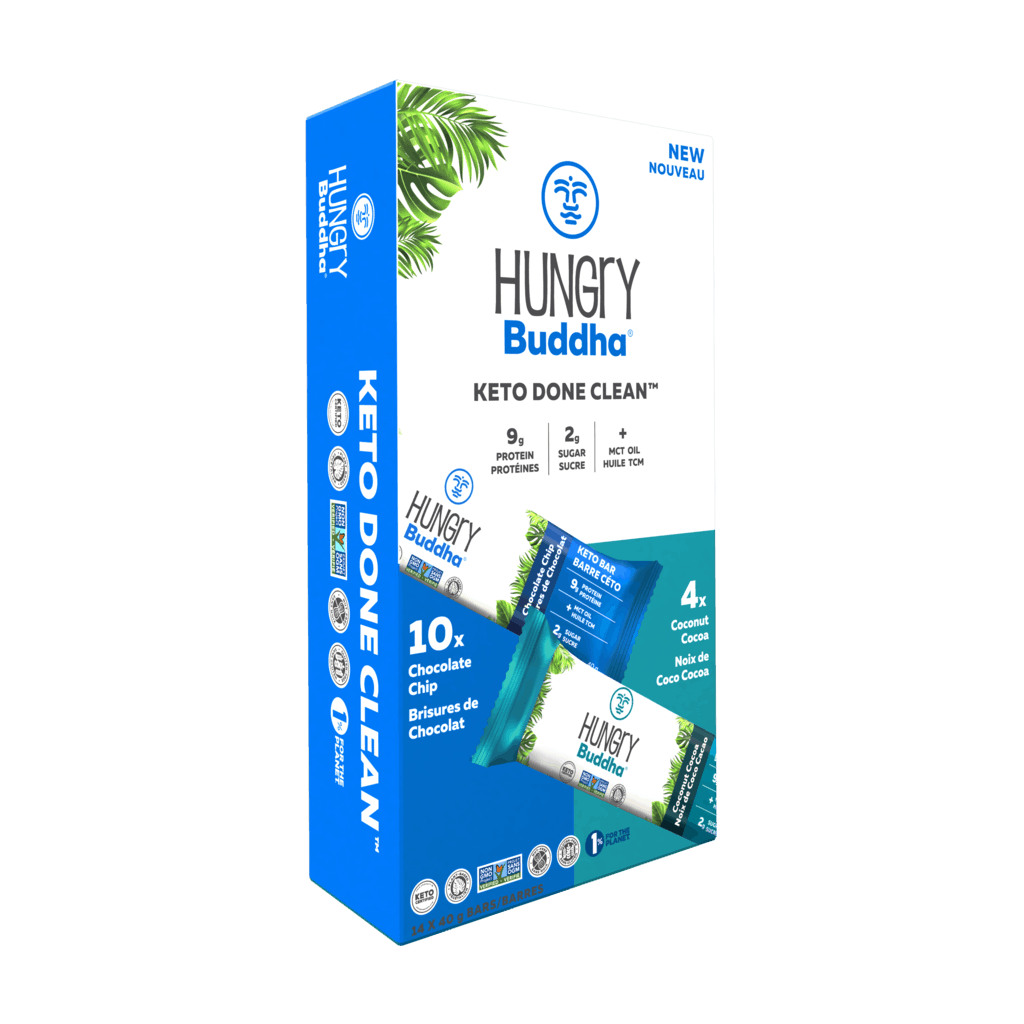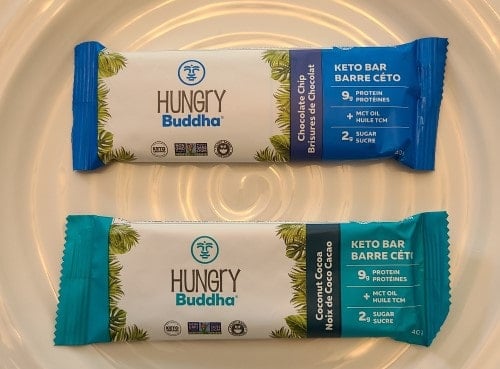 I was so excited when Buddha Brands Company reached out to me to try and review their Hungry Buddha Keto Bars that are now available at Costco! My husband and I both try to eat healthy and clean most of the time, so I couldn't wait to try these bars and share my thoughts about them on the blog!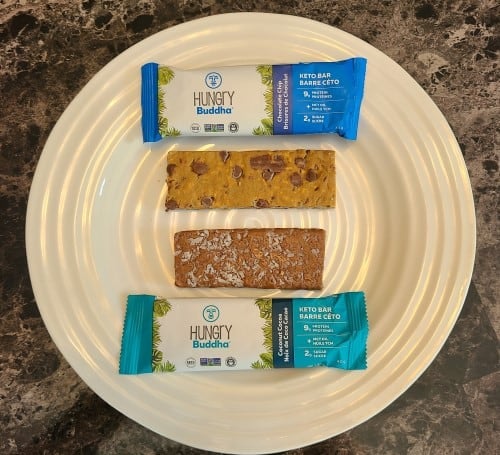 Taste
Although we don't follow a keto diet, my husband and I both eat a ton of protein/snack bars and have tried our fair share of keto bars and other keto-friendly foods. Both of us agreed that these are pretty good! They're soft, flavorful and not overly sweet tasting. The chocolate-based flavors are a bit different for each of the two different kinds of bars in the box, but they both leave you feeling satisfied and curb your craving for chocolate! My husband pointed out that the Chocolate Chip flavor really tasted like cookie dough, and that one was his favorite. I preferred the Coconut Cocoa flavor as I'm a huge fan of coconut anything. Even though these bars taste good compared to other snack/protein bars, I think they really shine when you account for the fact that they're a keto-friendly product – it's hard to make a great-tasting bar without carbs! If you're following a ketogenic diet, these will probably taste like heaven to you! A good friend of mine followed the keto diet for a few months, so I know from her it can be.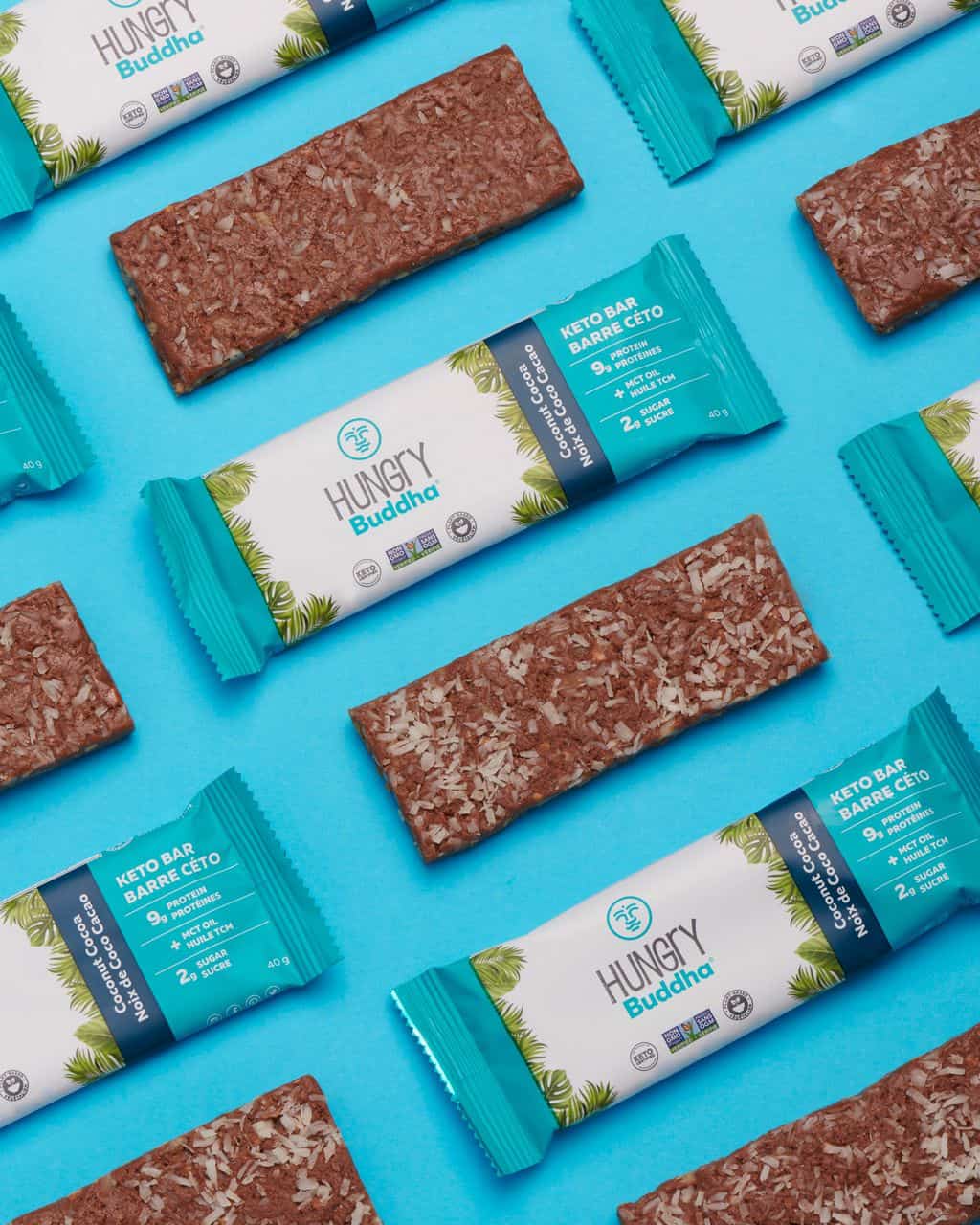 Cost
You get 14 Hungry Buddha Keto Bars in the box – 10 Chocolate Chip and four Coconut Cocoa for $22.99 Canadian (regular price), which is reasonable and in line with the price of other keto/protein bars. From June 22nd – July 5th, 2020, Hungry Buddha Keto Bars will be on sale with a $5.00 discount at Western Canada Costco Warehouses, so go pick them up if they look like something you'd enjoy!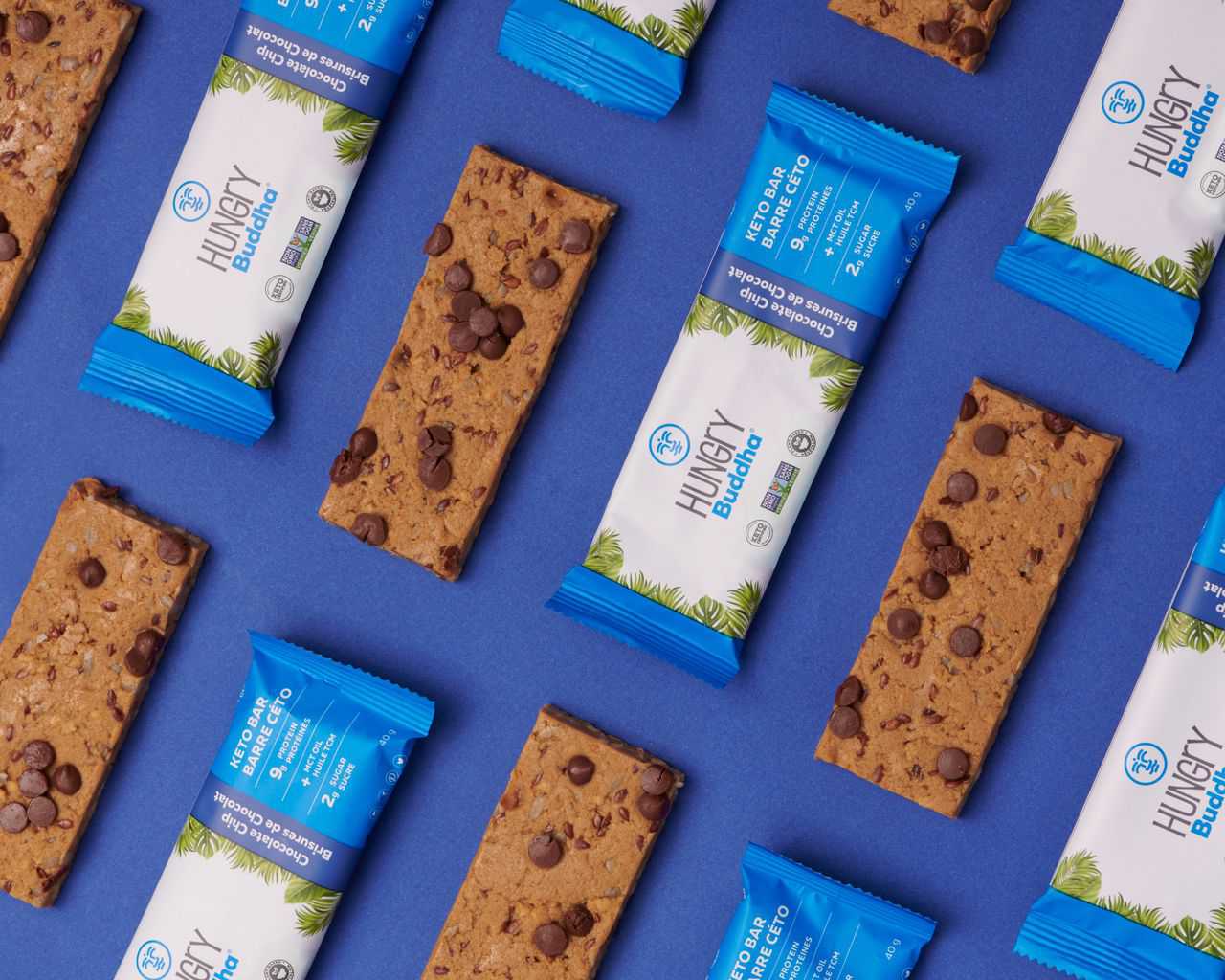 Convenience
These bars are perfect for a quick breakfast, snack or even lunch! They're really filling and have both fat and protein to curb cravings. They're easy to throw in your gym bag, purse or car. You could also just keep a box in your office!
Nutrition
Did I mention that these bars are also vegan?! The Hungry Buddha Keto Bars have only one to two grams of sugar and nine grams of plant protein per bar. They use MCT coconut oil, sunflower seed protein and a bunch of other clean ingredients. When you take into account the ingredients and nutritional data on these bars, the flavors are even more impressive.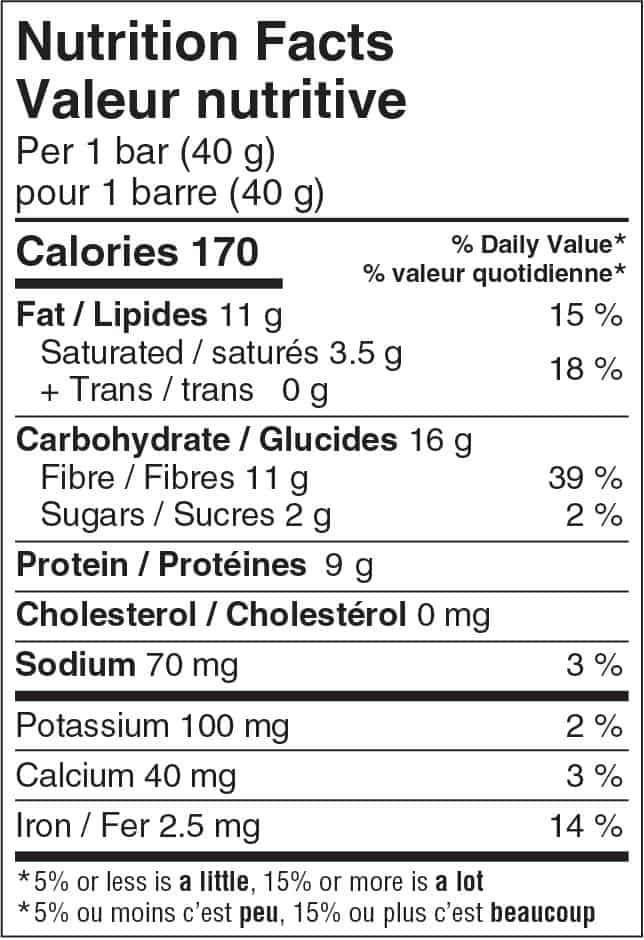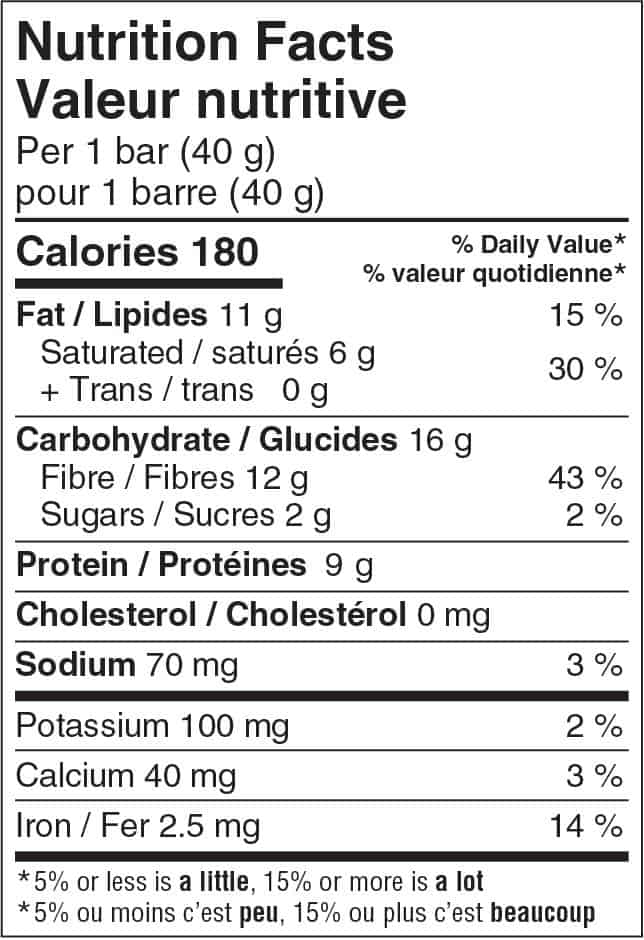 You can join the Buddha Brands email list by clicking here or you can follow them on Instagram here
To buy the Hungry Buddha Keto Bars from Costco.ca, click here!
In case you missed me mentioning it above, don't forget that for the next two weeks (June 22 – July 5), Hungry Buddha Keto Bars will be on sale for $5.00 off at Western Canada Costco Warehouses!
Taste: 8/10
Cost: 6/10
Convenience: 10/10
Nutrition: 8/10
Which flavor would you choose? Chocolate Chip or Coconut Cocoa?