Crustless quiche for meat lovers!
Please note that this review was not paid for or sponsored by any third party. I purchased this product with my own money and the opinions in this review are strictly my own. I am not affiliated with Costco or any of its suppliers. I am just a fan of the company. I write these reviews to help my fellow shoppers.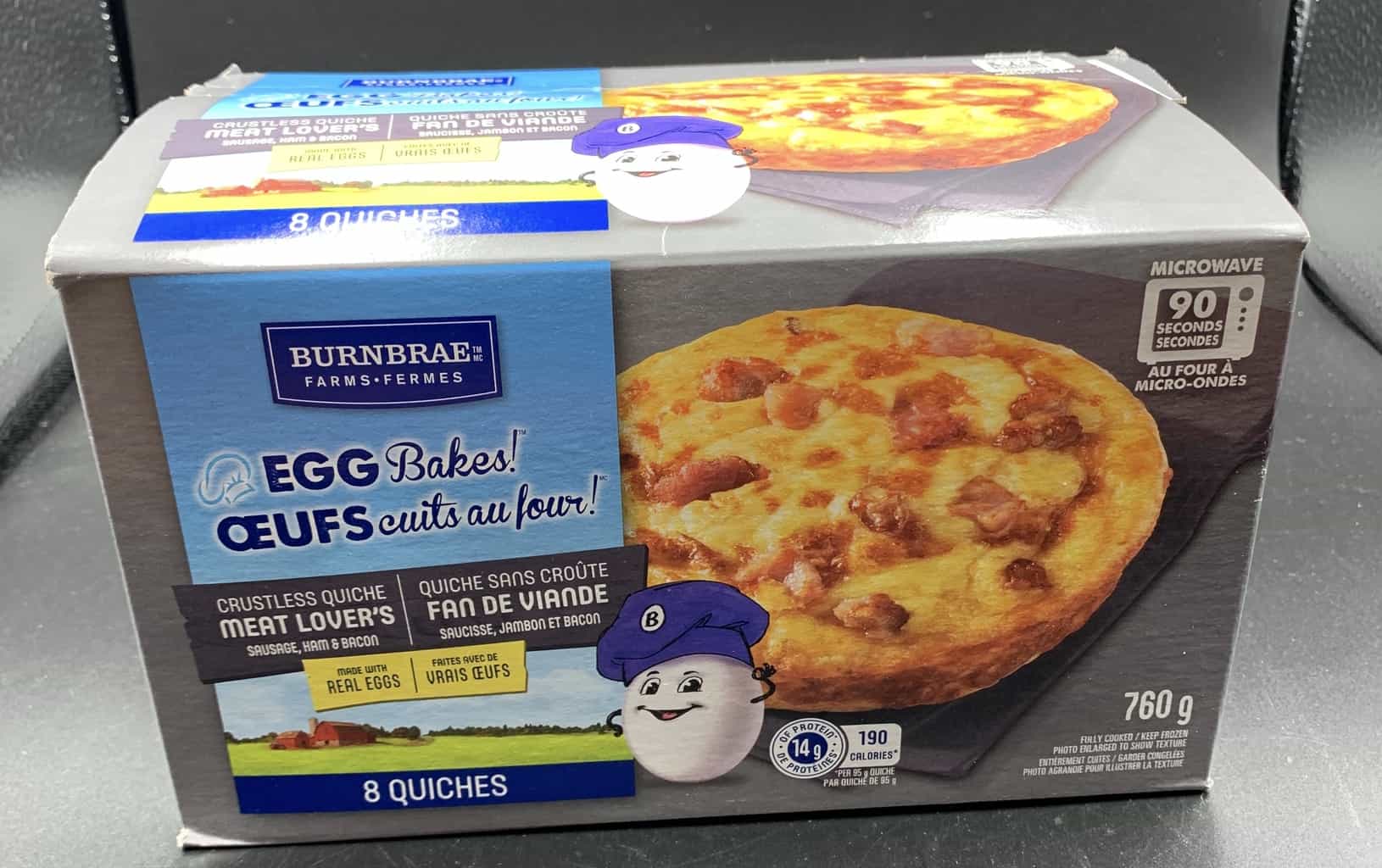 I'll be honest, I rarely eat the samples at Costco because I'm usually busy running around picking up food as fast as I possibly can. However last time I was at Costco I did try some of the samples and I was glad I did. One of the samples I tried was the Burnbrae Farms Egg Bakes and I picked up a box to review.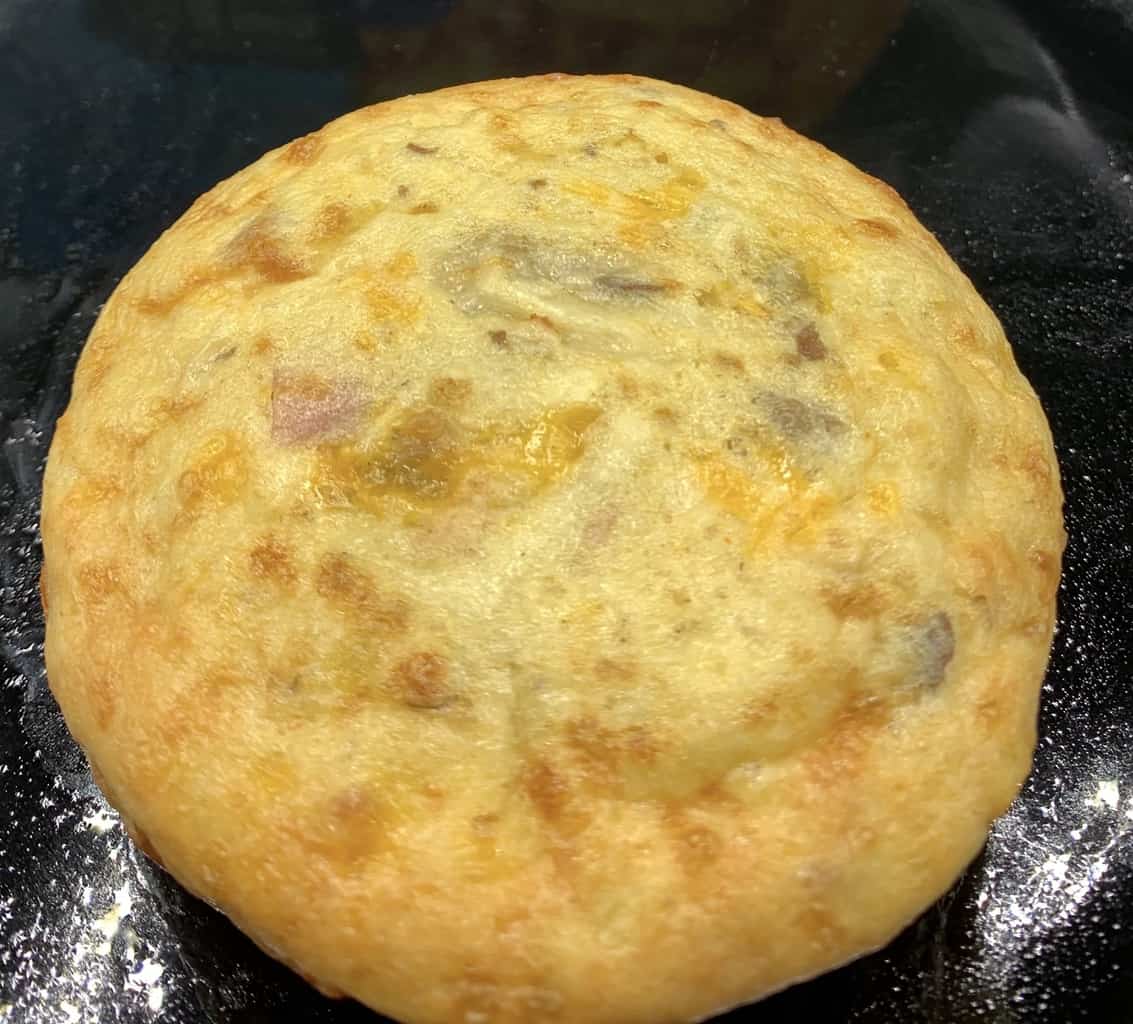 Taste
These are very flavorful and tasty! In each crustless egg bake quiche there is eggs, mozzarella, cheddar, caramelized onions, potatoes, pork sausage, ham, mushrooms and bacon! The different meats and cheese complement each other very well and each bite is bursting with a ton of deliciousness. There's also a slight smoky flavor as well as garlic and salt added. When heated in the microwave the texture is light and fluffy while being solid enough to cut into easy to eat bite size pieces. There's no crust but the quiche stays together well.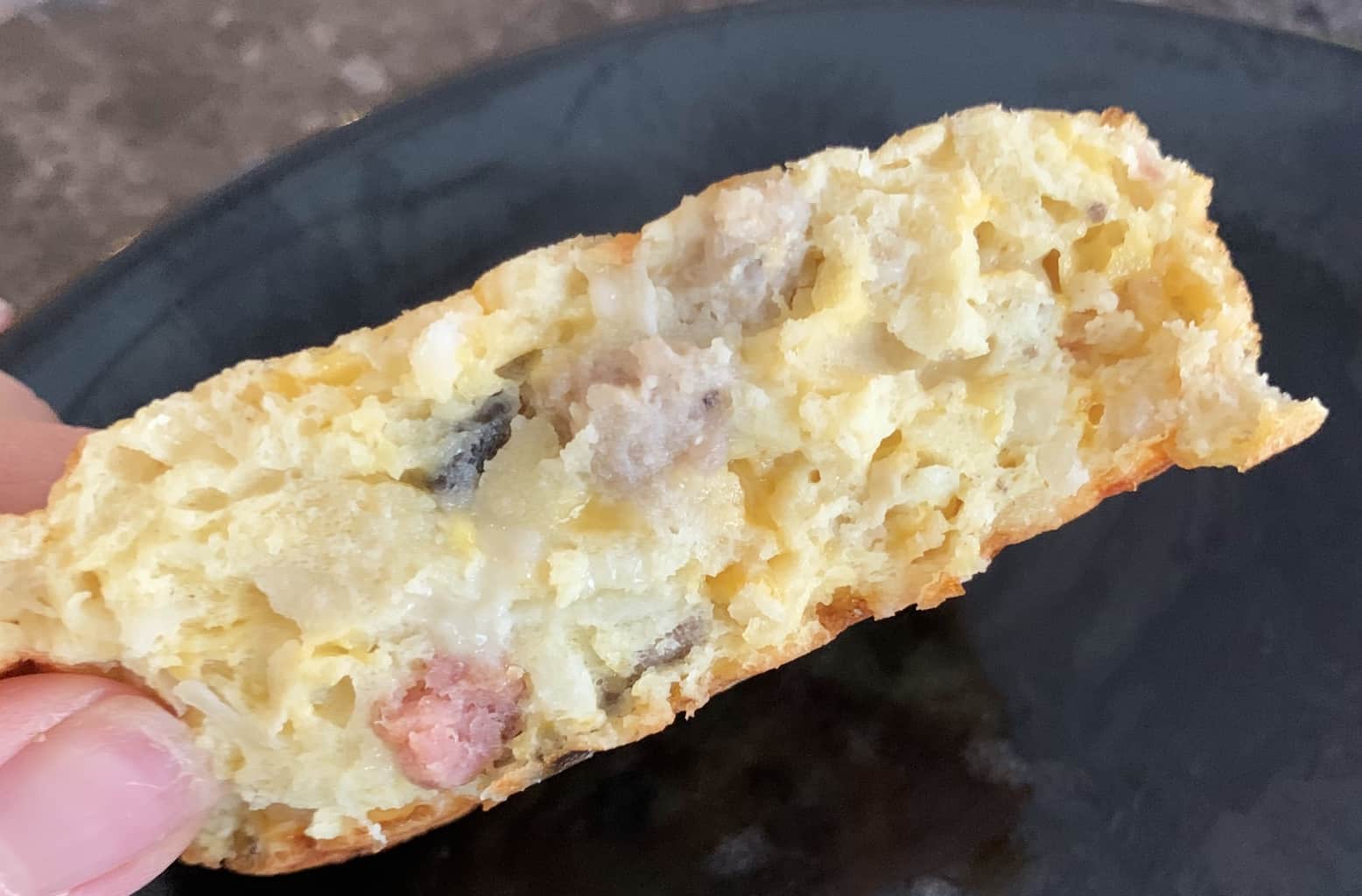 Cost
I purchased the Burnbrae Farms Egg Bakes on sale for $7.99 Canadian. The regular price of the bakes is $9.99 Canadian. That's for eight quiches which is kind of expensive but not as expensive as buying egg bakes at your local coffee shop!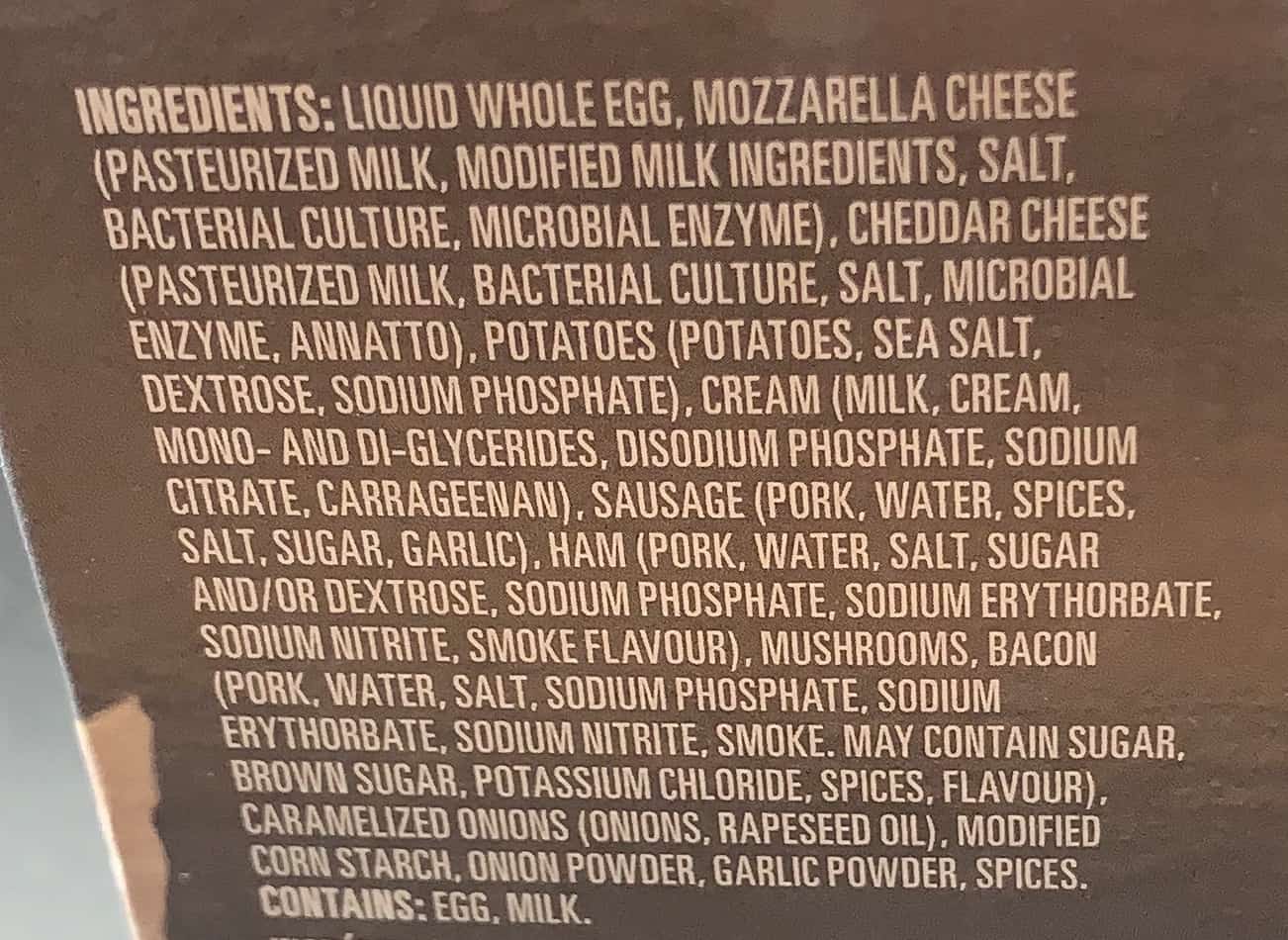 Convenience
These need to be kept frozen and are very convenient. There's two quiches per package and all you have to do is remove a frozen quiche and microwave it for 90 seconds. I've microwaved these and consumed half and consumed the other half cold the next day and it still tastes great. These make a super easy and convenient breakfast, lunch, snack or even dinner option.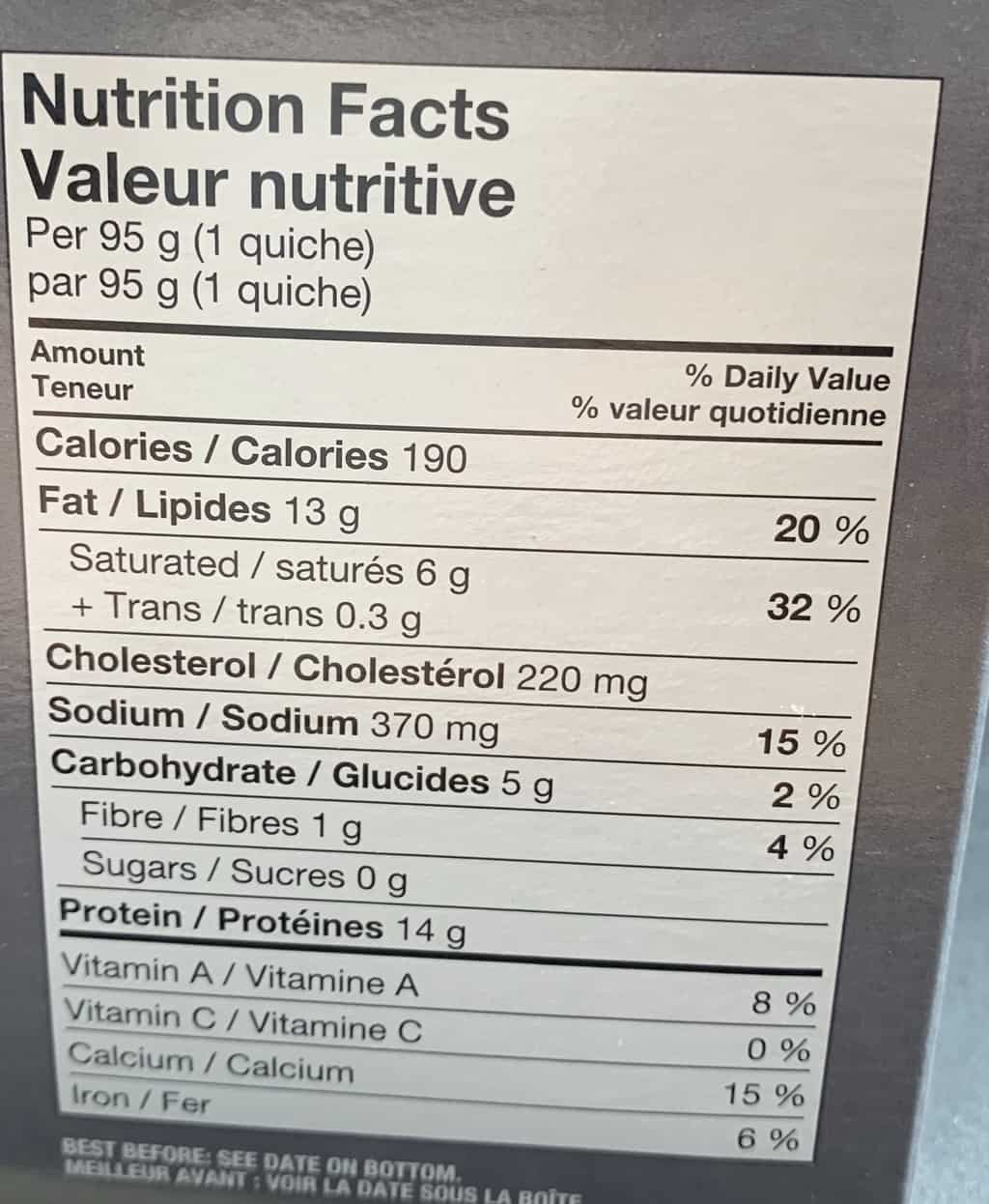 Nutrition
One Burnbrae Farms Egg Bake Crustless Quiche is 190 calories, 13 grams of fat, 370 mg of sodium, five grams of carbohydrates, one gram of fibre, 14 grams of protein and 0 grams of sugar. There are a ton of ingredients in the egg bakes and some of them are a little chemical/additive sounding! Just a heads up. These are definitely great for those who are following a low carb diet, however.
I'm definitely enjoying the Burnbrae Farms Egg Bakes because they're tasty and flavorful but they're not something I would have each and every morning.
Taste: 8/10
Cost: 6/10
Convenience: 10/10
Nutrition: 5/10
Would you rather buy egg bakes or make your own? What would you put in your egg bakes?