Naan fan?
Please note that this review was not paid for or sponsored by any third party. I purchased this product with my own money and the opinions in this review are strictly my own. I am not affiliated with Costco or any of its suppliers. I am just a fan of the company. I write these reviews to help my fellow shoppers.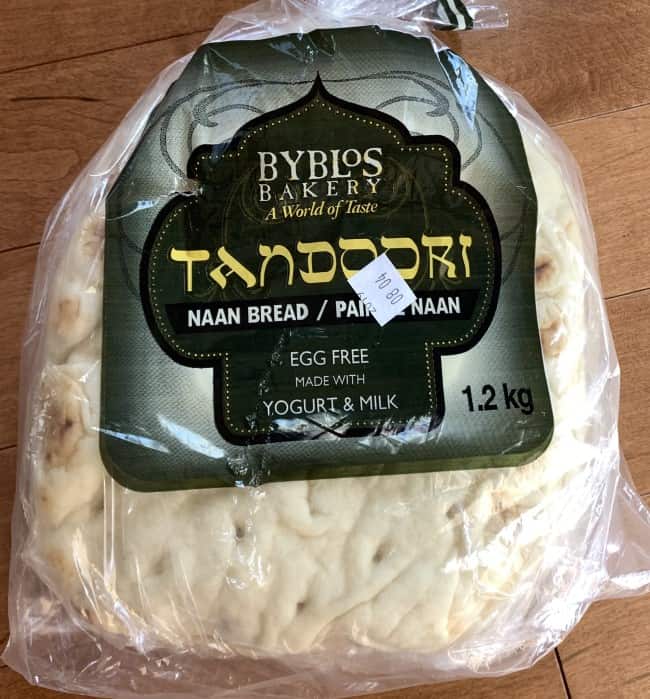 I LOVE a good naan bread, don't you!? I'm guilty of pairing naan with lots of different meals. When I saw this big bag of the Byblos Bakery Tandoori Naan Bread at Costco, I knew I needed to try it.
Taste
The Byblos Bakery Tandoori Naan Bread is plain, straight up naan. There aren't any added flavors (like garlic, for example). That's a good thing in my opinion, because it makes this naan bread more versatile and easy to pair with all sorts of different dishes. I think you could even use it to make mini pizzas! It's a medium thickness for naan bread and is soft, slightly chewy and delicious. It's not very salty tasting despite containing a generous amount of sodium. To enjoy my naan, I like to heat it in the oven for a few minutes at around 300 degrees Fahrenheit, and that worked well for this version.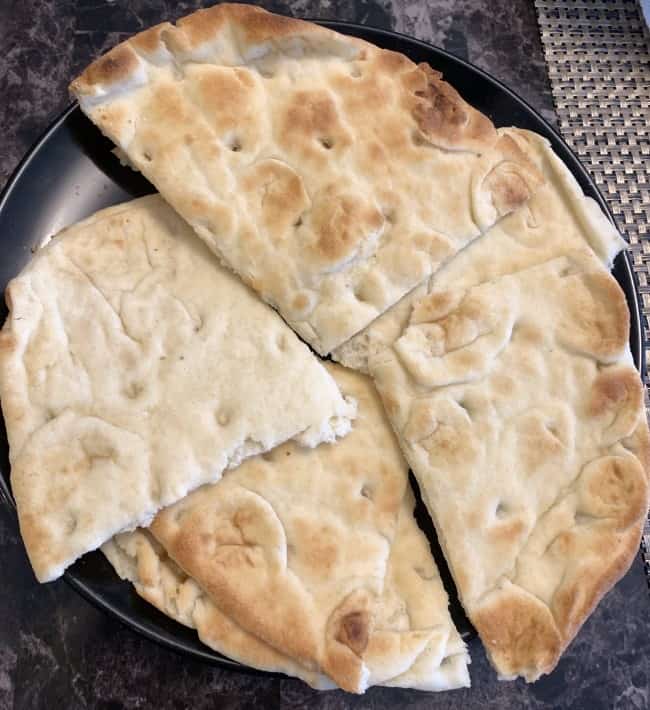 Cost
For 1.2 kilograms of Byblos Bakery Tandiori Naan Bread, the regular price at Costco is $5.99 Canadian. I managed to snag mine at $2.00 off, so $3.99 Canadian. I thought that was an AMAZING deal!

Convenience
The Byblos Bakery Tandoori Naan Bread comes in a sealed plastic bag (which unfortunately isn't re-sealable) that's inside another plastic bag that has a tie around it. The best-before date was about five days from the date of purchase. You can't find a much more convenient item, although obviously it's more of a snack or a complement to a full meal. Personally though, I like to keep things like this in my freezer at home so it's ready whenever I feel like having bread to accompany our dinner. I'm also going to try using it to make those mini pizzas and possibly some wraps as well!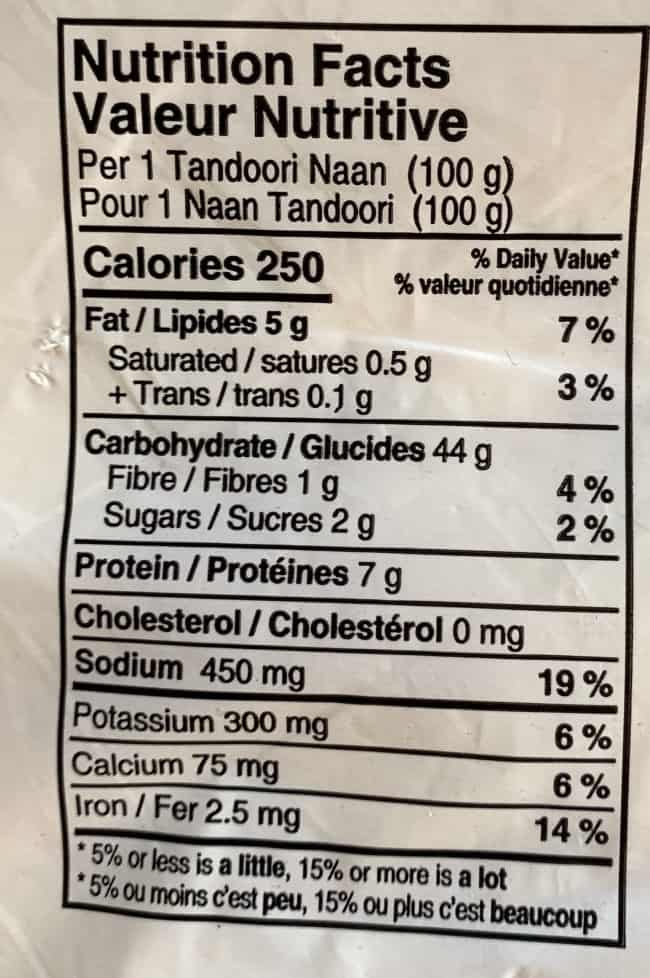 Nutrition
One piece of this naan is quite large and contains 250 calories, five grams of fat, 44 grams of carbohydrates, one gram of fibre, two grams of sugar, seven grams of protein and 450 milligrams of sodium. The naan obviously isn't the healthiest choice if you're watching your sodium or carb intake, but it's also not atrociously unhealthy.
I certainly won't have a problem using up this Byblos Bakery Tandoori Naan Bread from Costco. I've already paired it with tikka masala and homemade jambalaya and will probably pair it with a variety of other meals.
Taste: 8.5/10
Cost: 10/10
Convenience: 10/10
Nutrition: 3/10
Do you like naan? Do you have any creative ideas on how to use naan?