Not so yummy!
Please note that this review was not paid for or sponsored by any third party. I purchased this product with my own money and the opinions in this review are strictly my own. I am not affiliated with Costco or any of its suppliers. I am just a fan of the company. I write these reviews to help my fellow shoppers. If you like my blog and want to show your appreciation, please follow me on Instagram or Facebook, or tell your friends to check out my blog!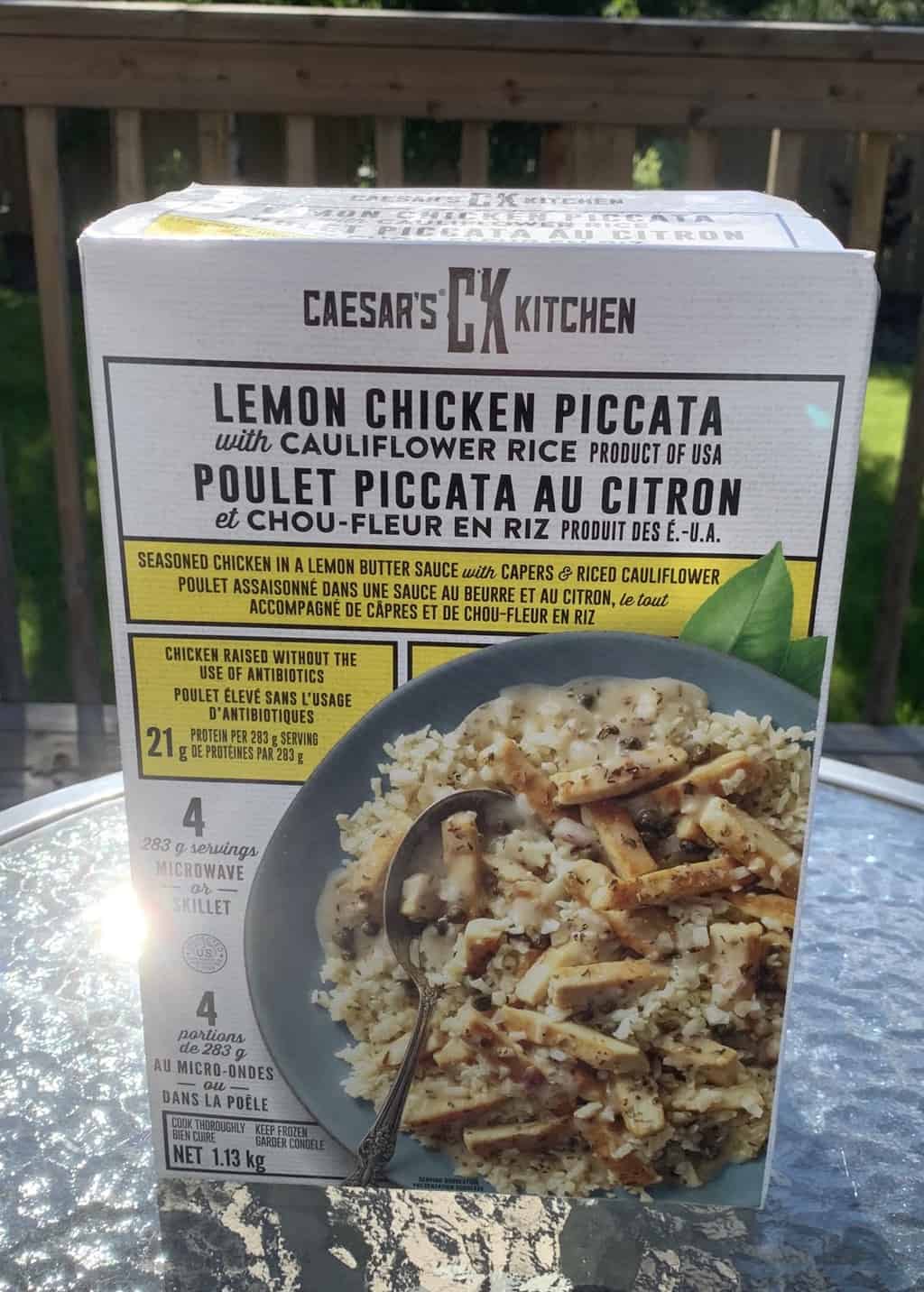 Last time I was at Costco I noticed a new item in the freezer section. The Caesar's Kitchen Lemon Chicken Piccata with Cauliflower Rice. I decided to pick it up to try as I love trying new convenient freezer meals from Costco!
Taste
Unfortunately both my husband did not enjoy this. The cauliflower rice was fine and tasted exactly like normal cauliflower rice but the rest of the meal was not tasty at all. The lemon chicken was very bland, not very flavorful at all and the chicken was chewy and a little rubbery. As I said the sauce wasn't very flavorful and tastes like a bland creamy lemon sauce that isn't all that buttery with a few (very few) capers mixed in! I struggled to get through this dinner and both my husband and I ended up having snacks after.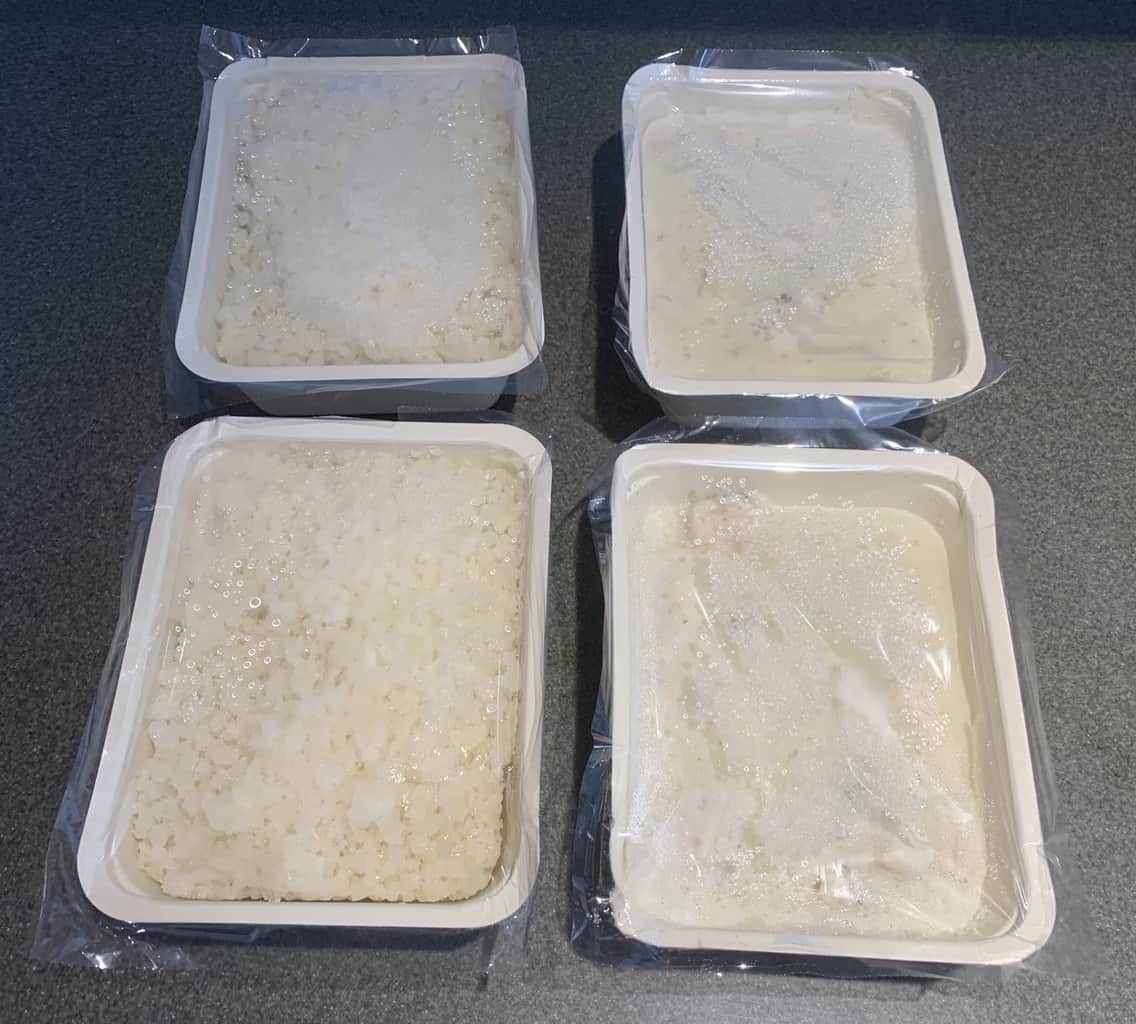 Cost
I paid $13.99 Canadian for the Lemon Chicken Piccata the net weight is 1.13 kg and the box comes with two trays of cauliflower rice and two trays of lemon chicken. In my opinion this is completely overpriced. Although the box says four servings this would definitely NOT feed four adults! It probably wouldn't even feed two adults and two teenagers or kids.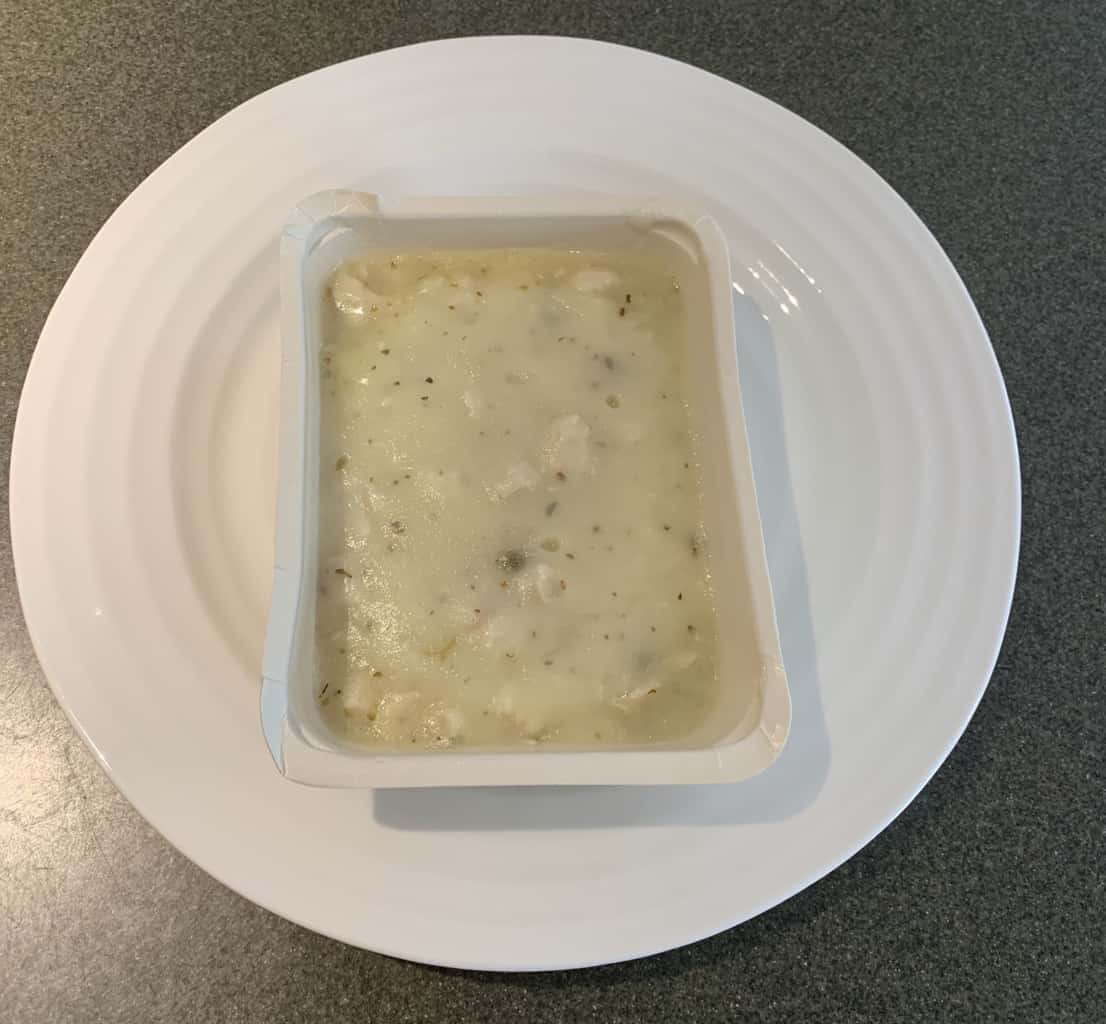 Convenience
The box comes with two trays of cauliflower rice and two trays of lemon chicken. You can choose to microwave the trays or choose to warm the cauliflower rice and lemon chicken in a skillet. I decided to microwave the trays! The package states that you should keep the product frozen until you cook it. When I microwaved this I needed way more time in the microwave than the package stated! It was pretty convenient to heat up and serve so makes an easy dinner.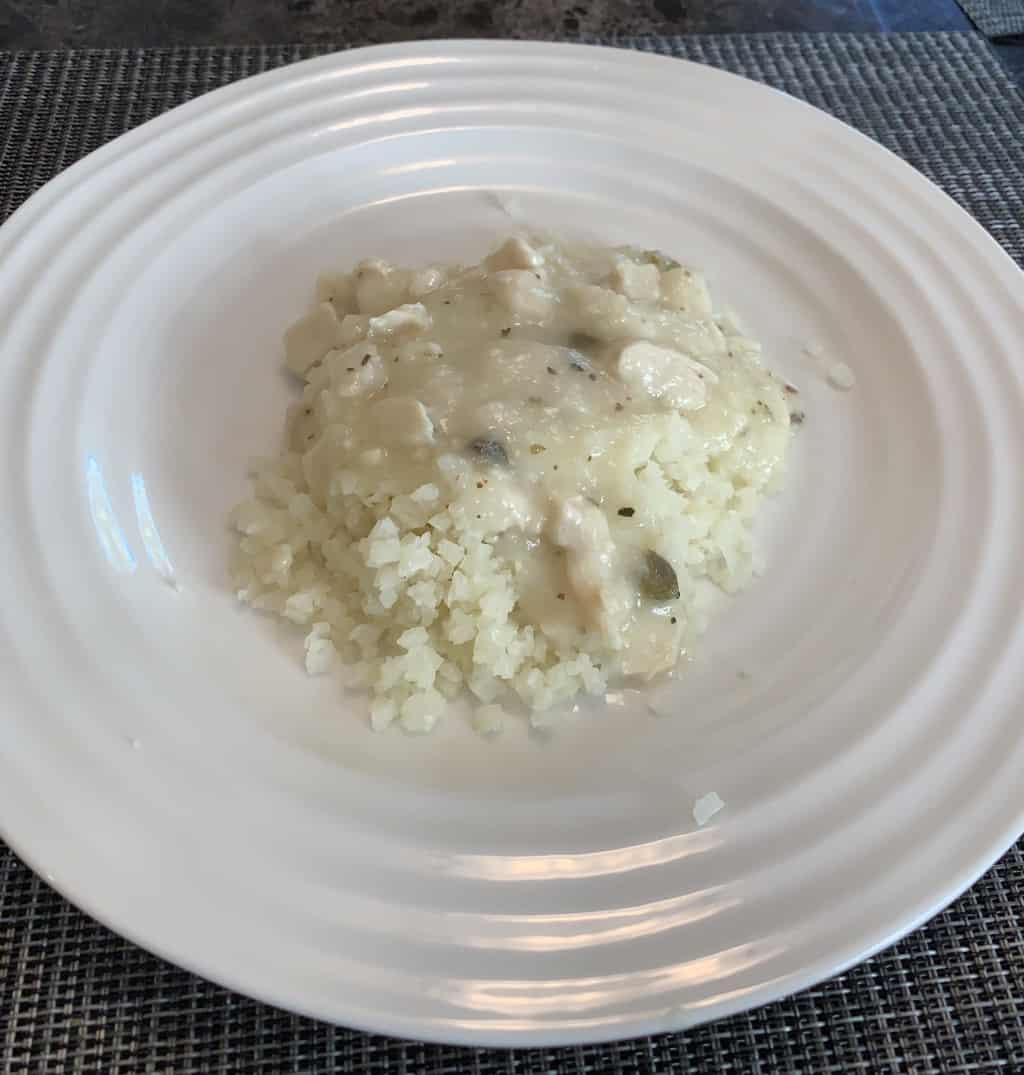 Nutrition
1/4 of the package is 230 calories, 10 grams of fat, 590 mg of sodium, 11 grams of carbohydrates, three grams of fibre, two grams of sugar and 21 grams of protein. The ingredients list is pretty straight forward and this is also certified gluten-free.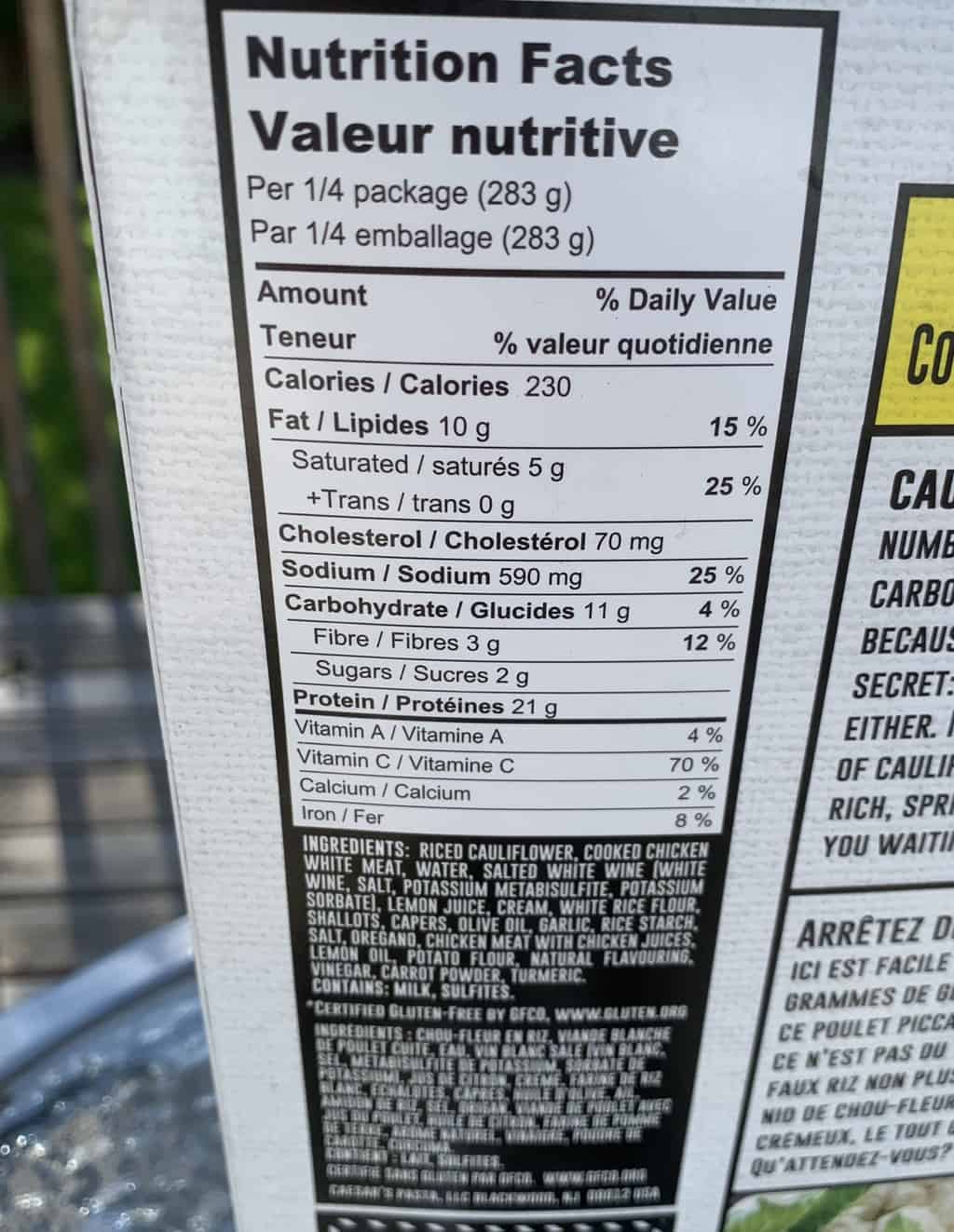 I would definitely not purchase this again. It just wasn't tasty. It wasn't flavorful and what flavor it did have I didn't really like.
Taste: 4/10
Cost: 3/10
Convenience: 9/10
Nutrition: 6/10
Are you a lemon chicken piccata fan? Would you try this?