I overheard someone saying how good these were and I had to review them!
Please note that this review was not paid for or sponsored by any third party. I purchased this product with my own money and the opinions in this review are strictly my own. I am not affiliated with Costco or any of its suppliers. I am just a fan of the company. I write these reviews to help my fellow shoppers.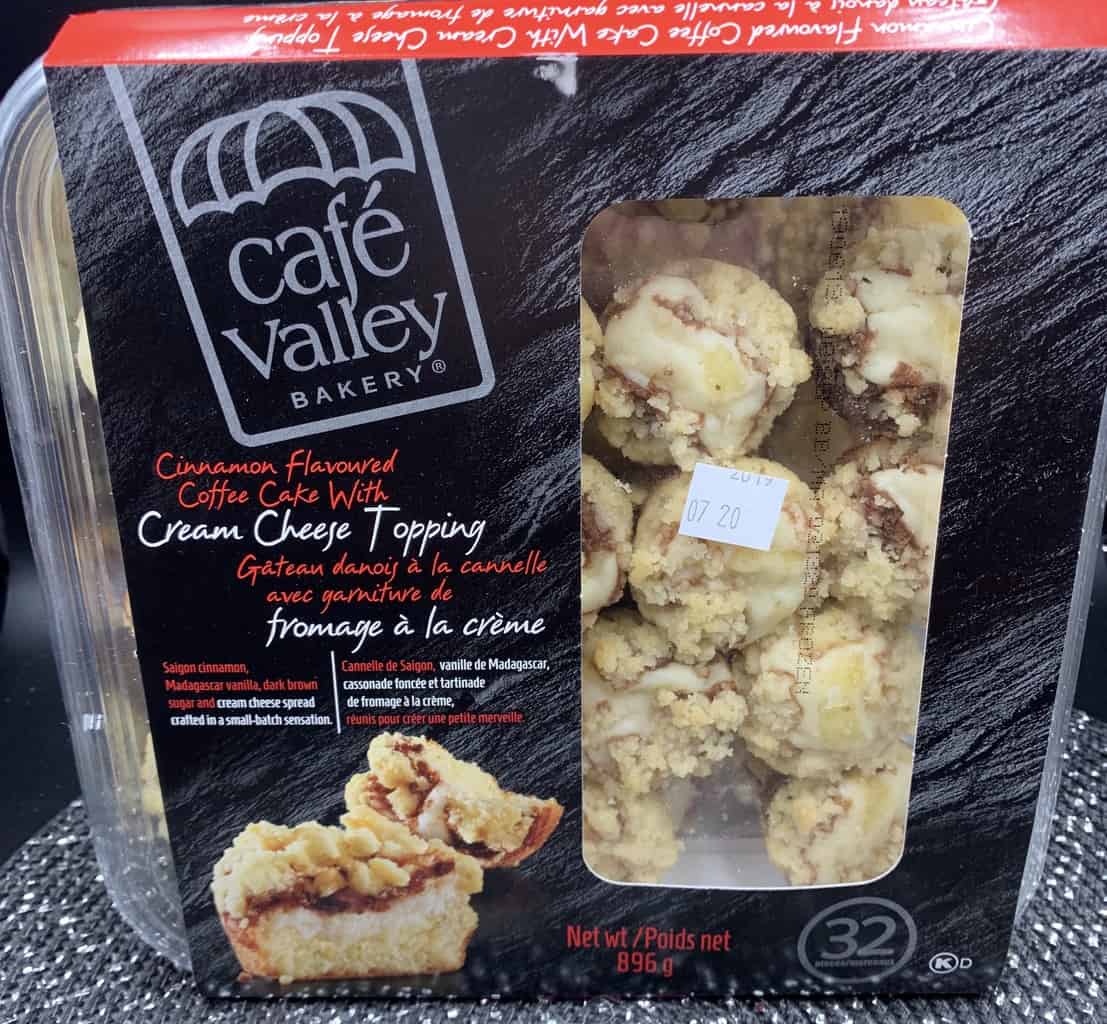 I can never get through Costco without checking out the bakery section. I love seeing new cakes and pies and also feel relieved when I'm able to confirm they're still carrying some of my favorite items. We all know how Costco likes to discontinue things! Last time I was at Costco there were two younger boys looking at Café Valley Bakery Cinnamon Flavored Coffee Cakes with Cream Cheese Topping saying how much they liked them, I decided to pick them up to try.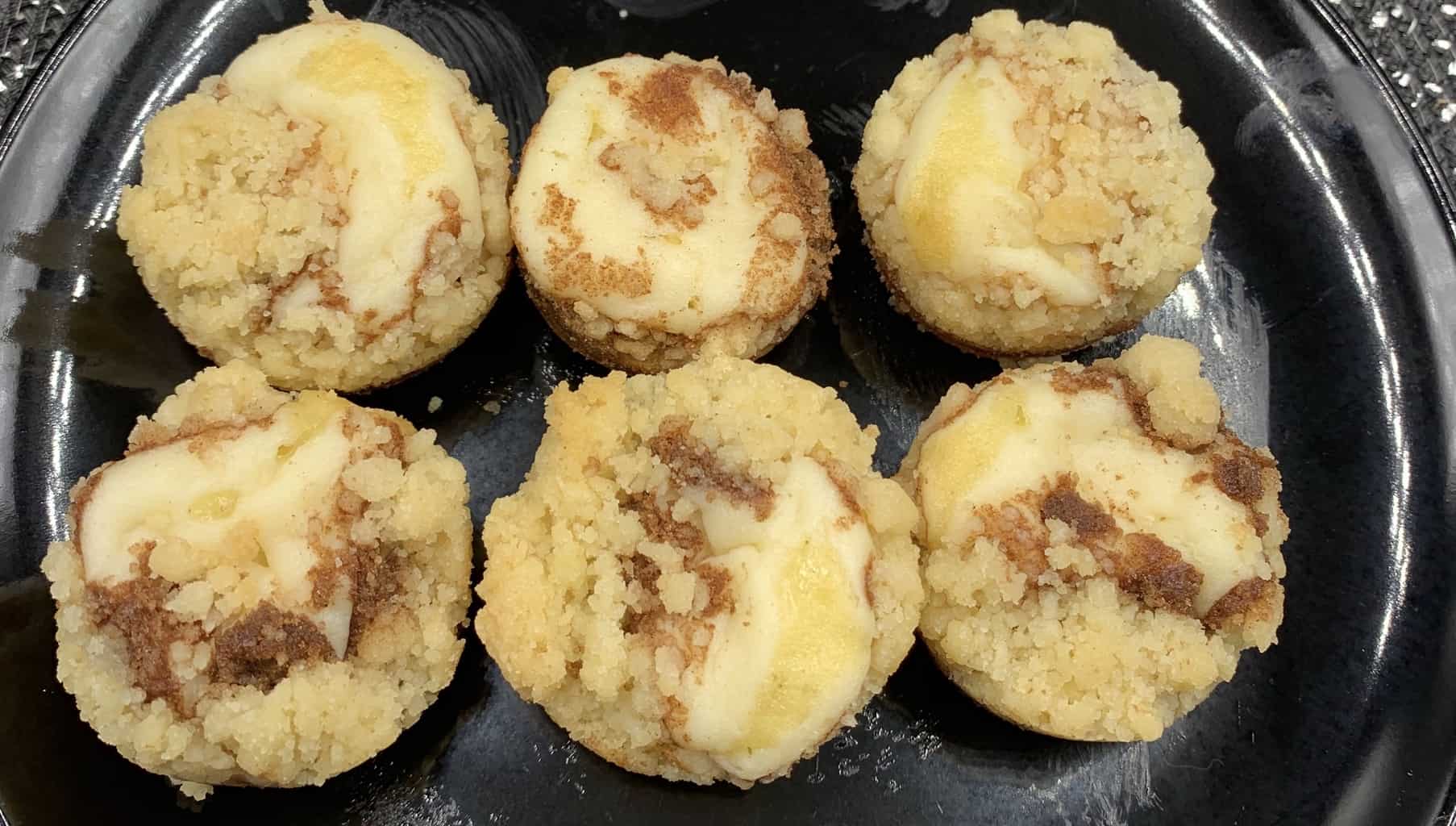 Taste
The packaging states these have Saigon cinnamon, Madagascar vanilla and a dark brown sugar and cream cheese spread that's created in small batches. These are tasty but they're not fantastic. They're quite sweet and definitely on the small side. The cream cheese icing isn't really the creamy, smooth, semi-liquid traditional icing. It's more like a hard icing on top that disappears into the coffee cake and brown sugar/cinnamon. I really wish these had a soft traditional cream cheese icing on top (the kind you can scoop off with your finger). The coffee cake itself is a little dry, quite dense, firm and crumbly. The brown sugar and cinnamon are nice but nothing special. I can't complain about anything in particular about these I just wasn't wowed. Also one or two of these didn't satisfy my craving which was disappointing for the amount of calories and fat.

Cost
The regular price of 896 gram tub of about 32 coffee cakes from Costco cost $9.99 Canadian. Not exactly really cheap but not overly expensive either for 32 little coffee cakes!
Convenience
These come in a plastic tub that's resealable. They freeze well and the best before date was just about three weeks from when I purchased them. It would be convenient to keep some in your freezer and pull them out to defrost when you knew you had guests coming over for coffee or tea.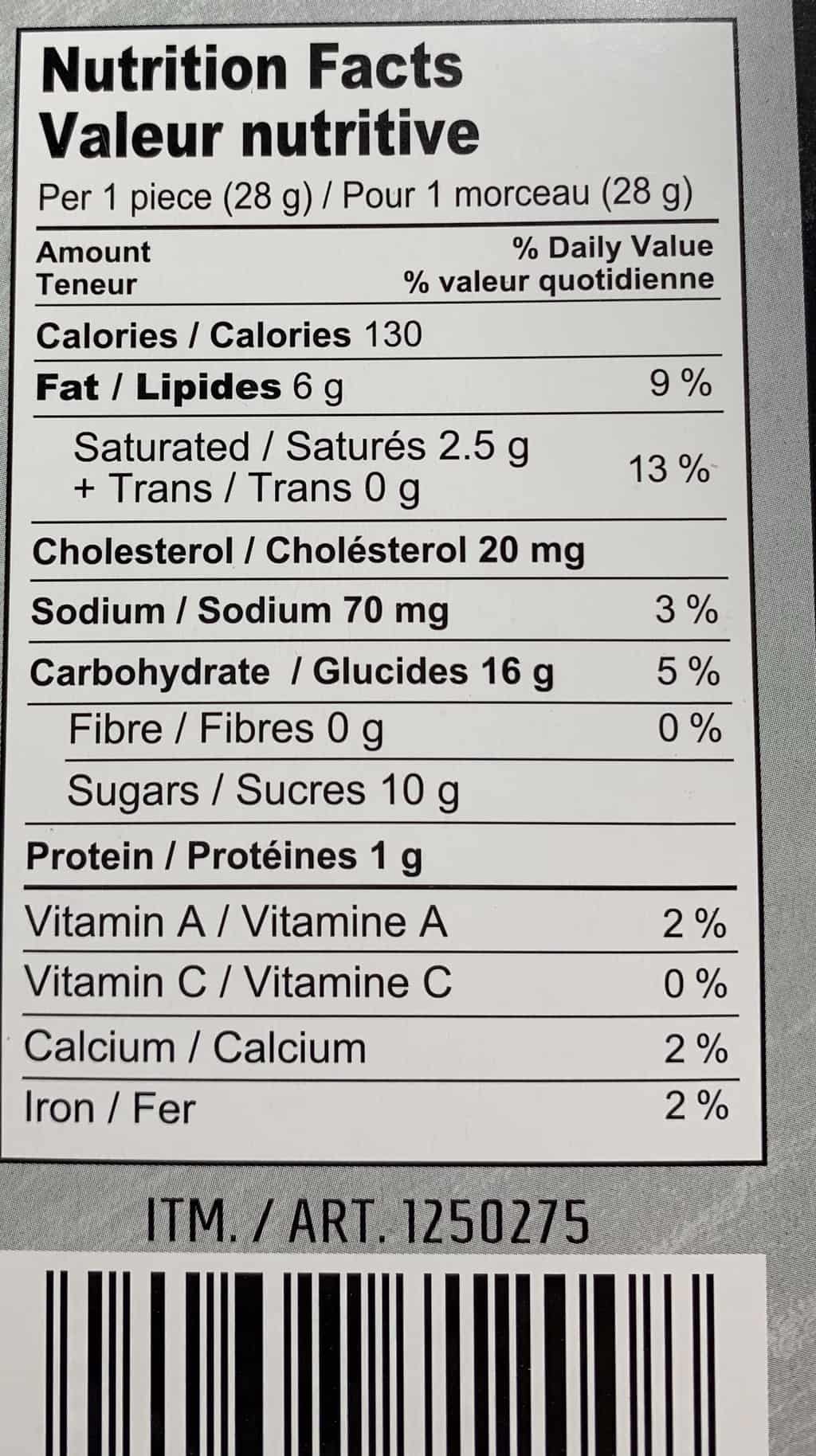 Nutrition
One piece is 130 calories, six grams of fat, 70mg of sodium, 10 grams of sugar, one gram of protein and 16 grams of carbohydrates. This doesn't seem that bad but I find these on the small side and I could probably eat four for breakfast which would be quite a few calories, fat and sugar!
These were tasty enough, but not a product I fell in love with and would feel compelled to purchase again.
Taste: 7/10
Cost: 8/10
Convenience: 10/10
Nutrition: 2/10
What's your favorite item to have for breakfast from the Costco bakery?