Perfect for an at home charcuterie board!
Please note that this review was not paid for or sponsored by any third party. I purchased this product with my own money and the opinions in this review are strictly my own. I am not affiliated with Costco or any of its suppliers. I am just a fan of the company. I write these reviews to help my fellow shoppers.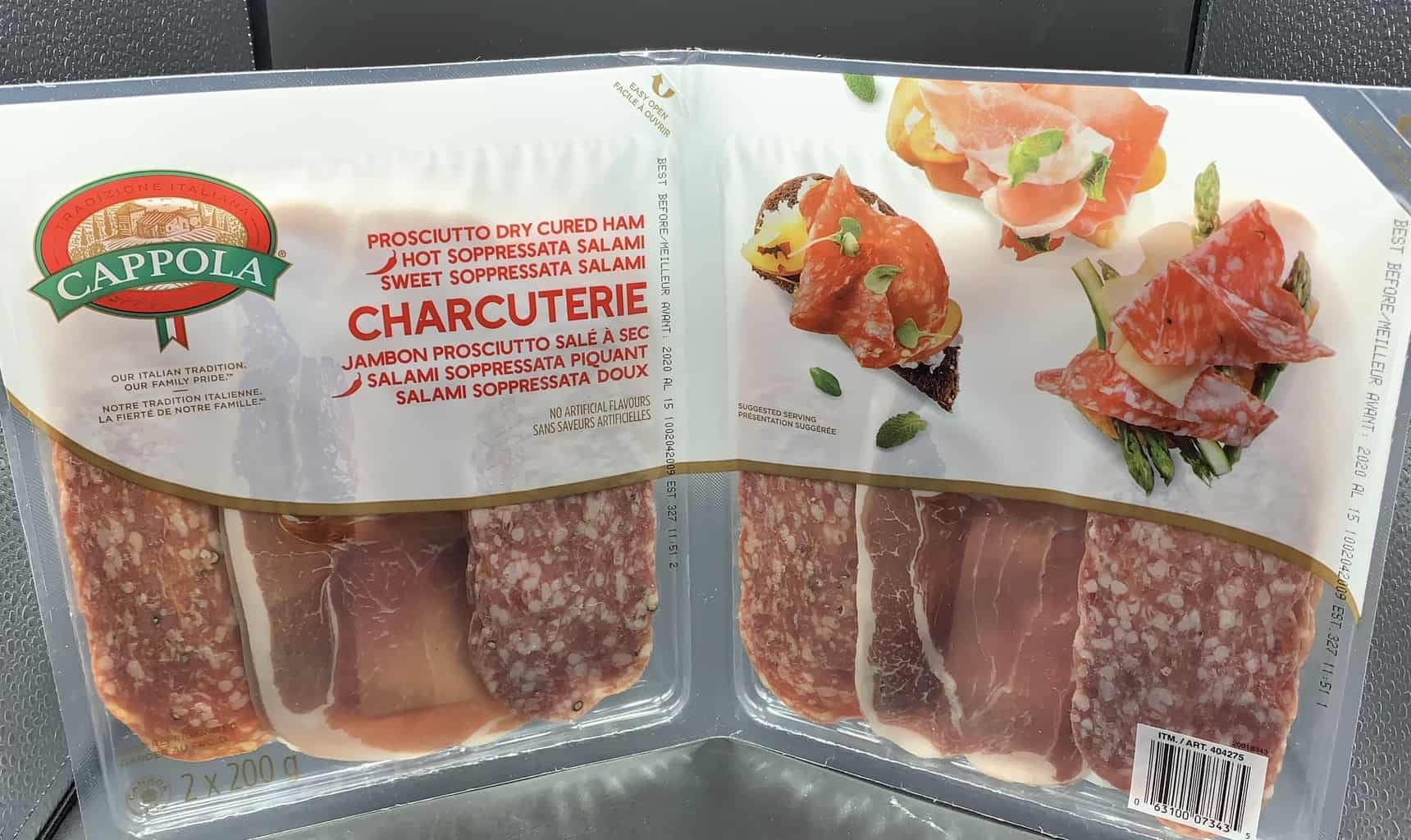 This week I've reviewed the Costco Carr's Entertainment Crackers and the Costco Kirkland Signature Cheese Flight but now I need to review the Costco Cappola Charcuterie pack so we can complete our Costco Christmas charcuterie boards!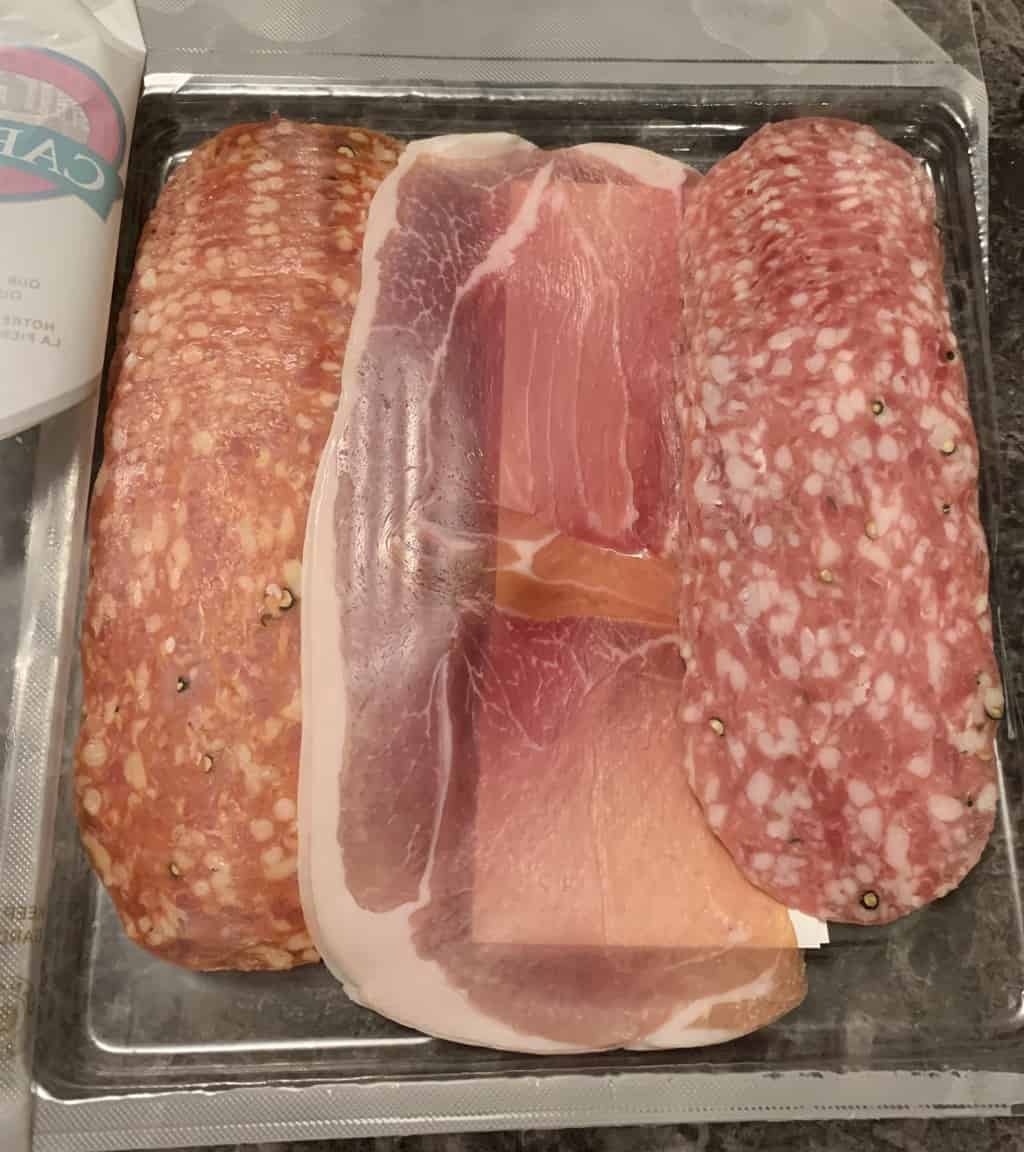 Taste
There's three different kinds of charcuterie meats in this pack, prosciutto dry cured ham, hot soppressata salami and sweet soppressata salami. All three of these meats are quite tasty and pair well with different cheese and crackers. The most flavorful of the meats is definitely the hot soppressata. The mildest tasting is the prosciutto. The sweet soppressata salami is slightly spicy but not as spicy as the hot soppressata and has a slight hint of sweetness. The prosciutto is also quite thin compared to the other two offerings. To be honest, I'm not a huge fan of cold cut type meats but I did enjoy all the charcuterie meat in this pack. I also used it on homemade pizza and it tastes delicious.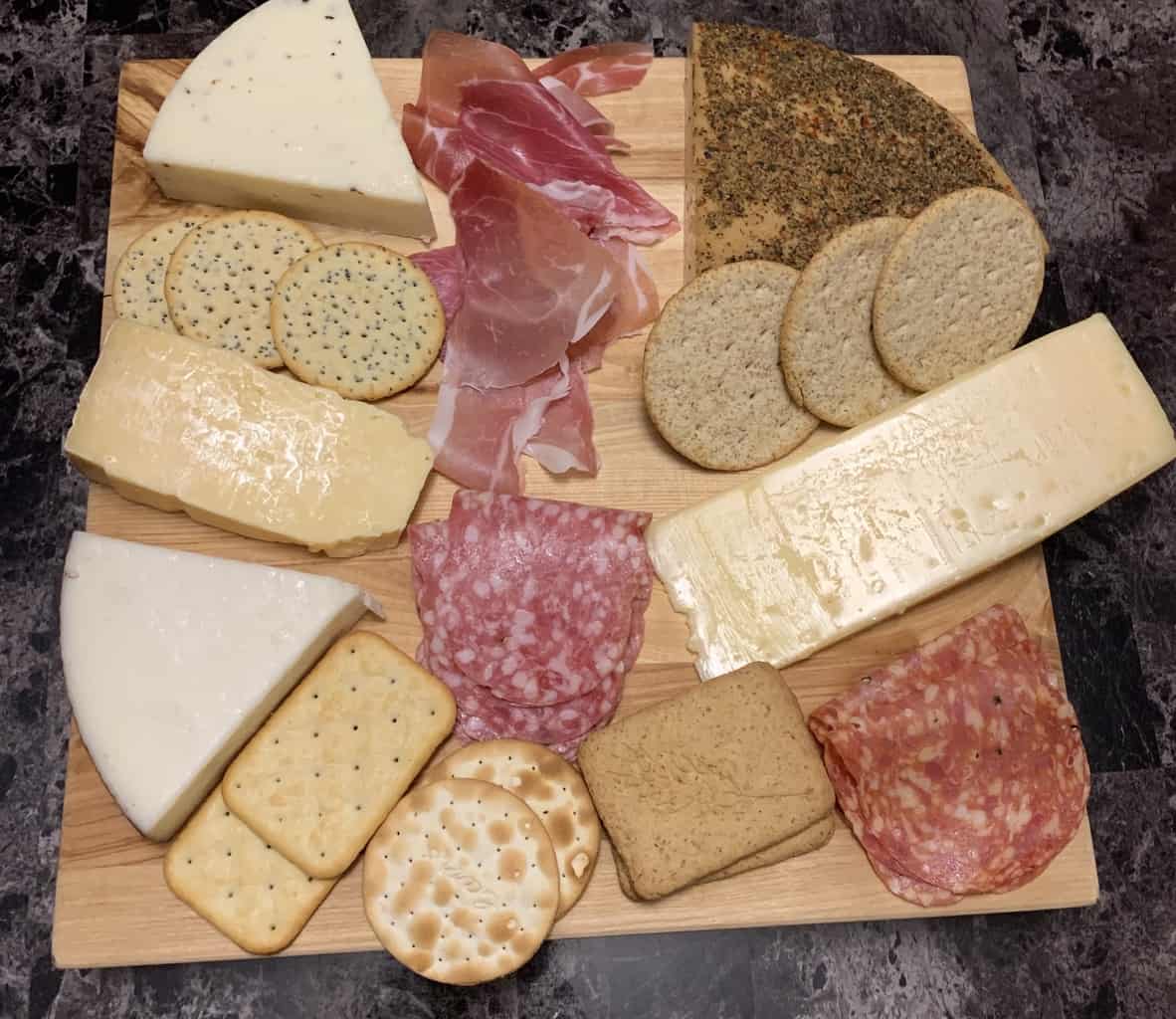 Cost
I purchased the two 200 gram packs of Cappola Charcuterie for $8.49 Canadian on sale. The regular price is listed as $10.79.
Convenience
The Cappola Charcuterie pack comes with two separate packs of charcuterie. Unfortunately once you open a pack it doesn't reseal so I store the leftover charcuterie meat in ziplock bags. You can use this charcuterie pack in so many different ways. You can serve it with cheese and crackers, use it for pizza, in sandwiches, or even use it for prosciutto wrapped chicken or in a crostini recipe. The best before date is about five months from the date I purchased the pack.

Nutrition
The nutrition information is posted in the above picture. The nutrition is pretty similar with all three meats except the prosciutto is slightly higher in sodium and protein. The ingredients list isn't as short as you'd think it would be for just meat and of course there's preservatives.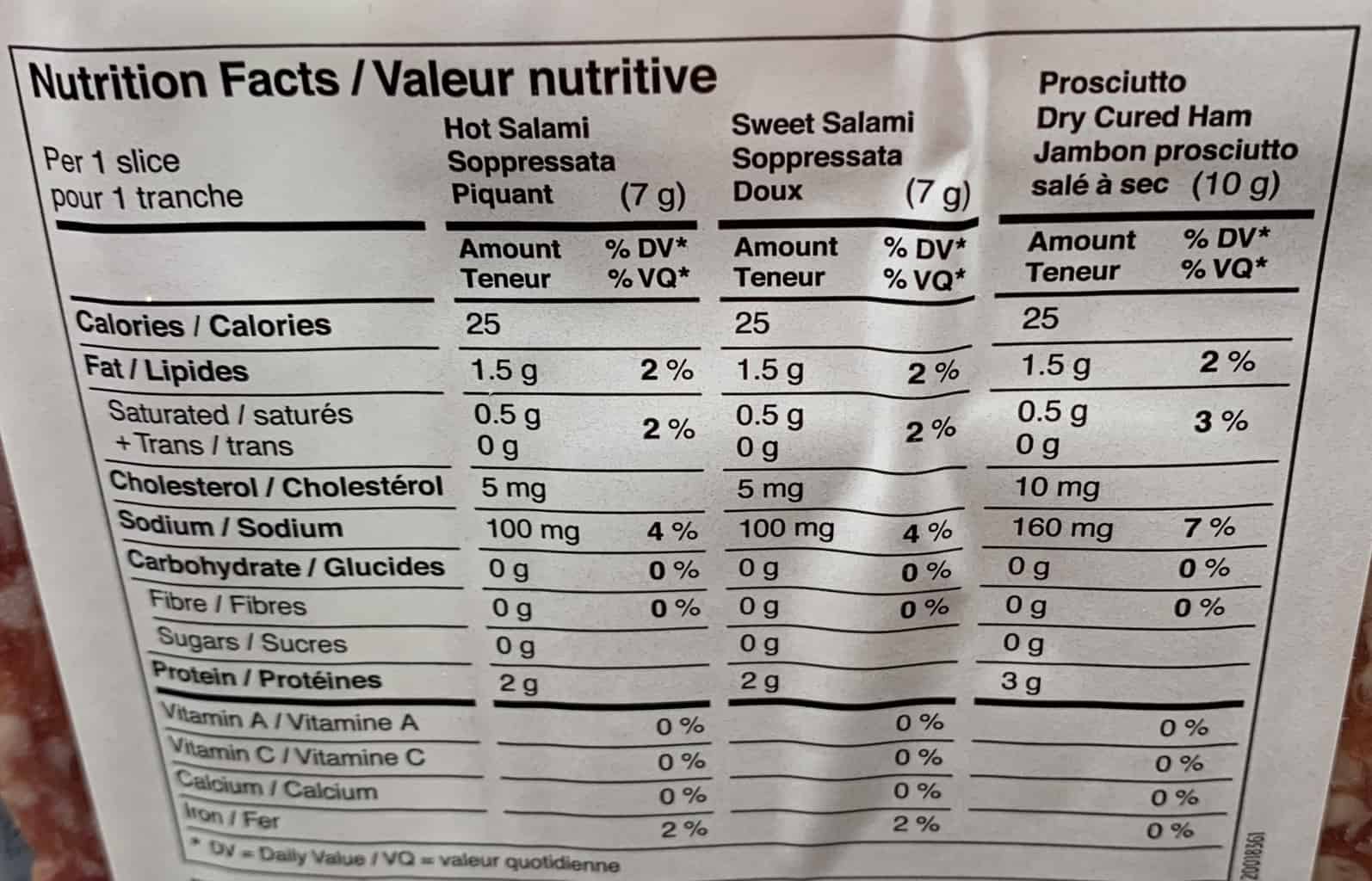 I really enjoyed this charcuterie pack with my Costco Kirkland Signature Cheese Flight and Costco Carr's Entertainment Crackers. I also enjoyed using it for homemade pizza! I would definitely repurchase this in the future, especially if it's on sale. I generally don't love cold cuts but these meats are mild and tasty without any strong, pungent flavors.
Taste: 8.5/10
Cost: 8/10
Convenience: 9/10 (please make your pack resealable)
Nutrition: 4/10
What kind of meat do you like to serve on your charcuterie board? Also! What kind of accompaniments or spreads do you add to your charcuterie board?