High protein and tasty!
Please note that this review was not paid for or sponsored by any third party. I purchased this product with my own money and the opinions in this review are strictly my own. I am not affiliated with Costco or any of its suppliers. I am just a fan of the company. I write these reviews to help my fellow shoppers.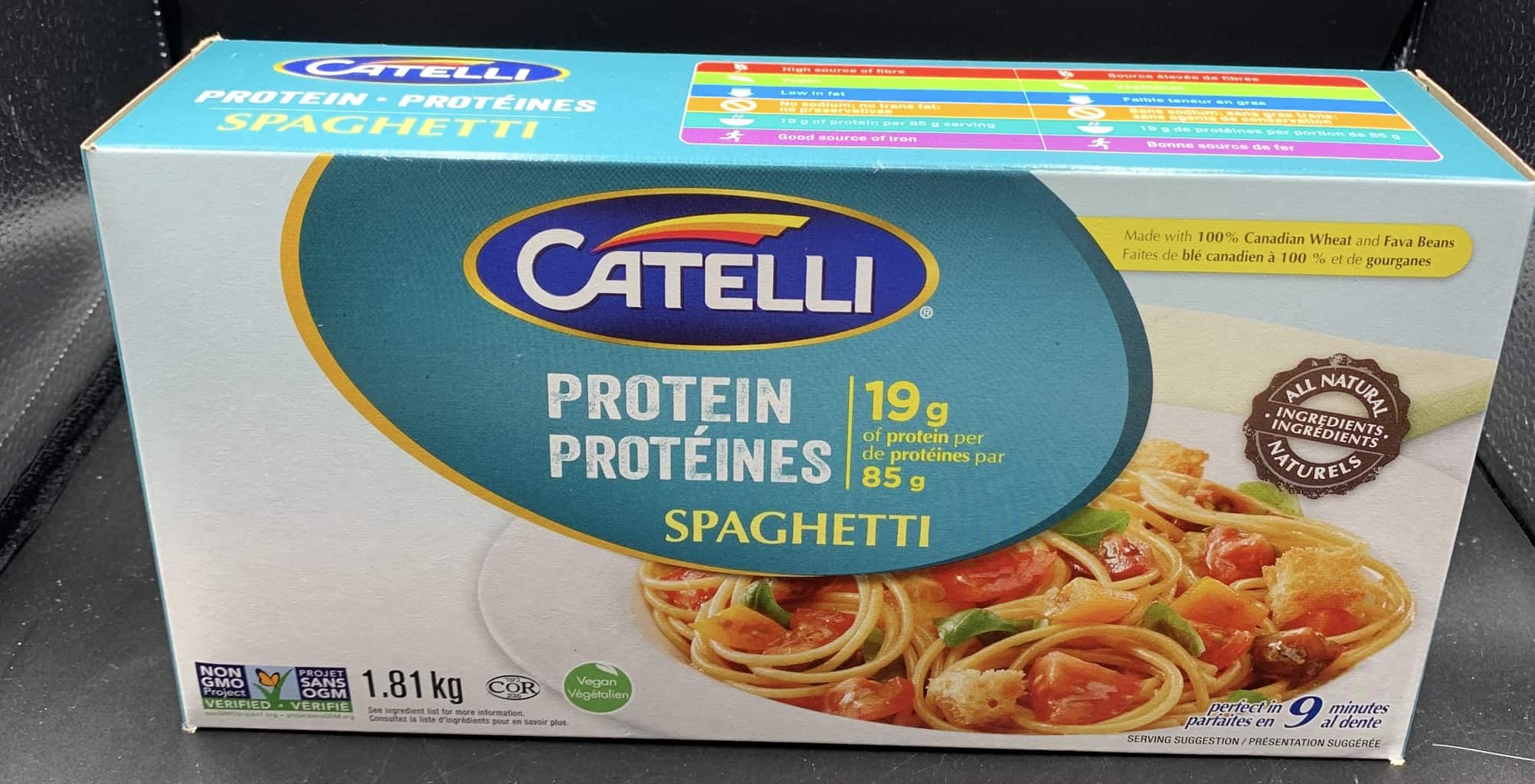 Protein is an important thing in our house, not really because of me but because of my husband Sean. He's a pretty big guy with a big appetite and he likes to lift weights so protein is important for him. When I recently saw the Catelli Protein Spaghetti at Costco I knew that this was something we'd definitely use up and decided to buy a box to try.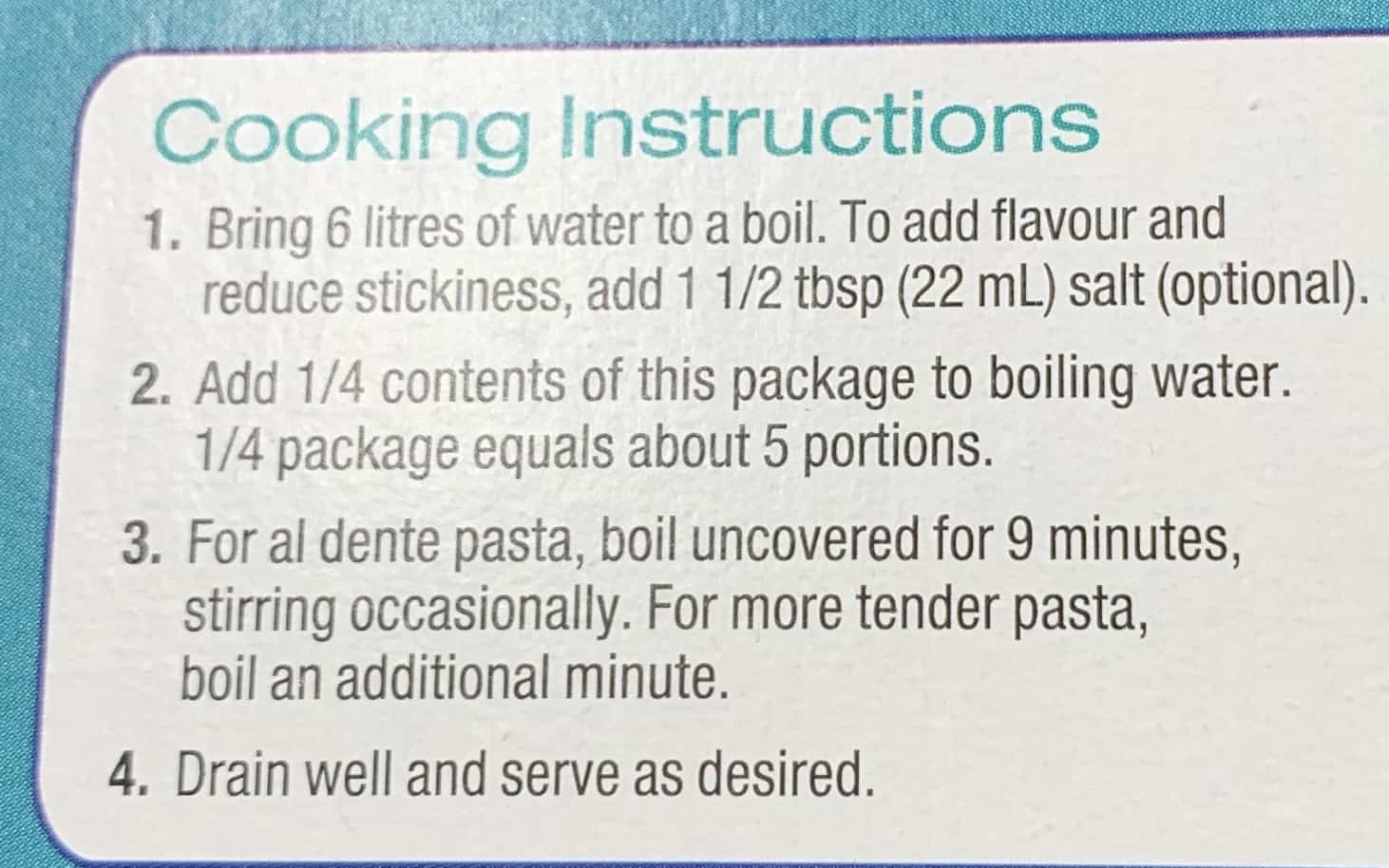 Taste
This was actually very tasty! Does it taste much different than normal spaghetti? No, not really. The texture is slightly more dense and the spaghetti is maybe slightly thicker than other non-protein spaghetti but the overall taste is the same. I had to cook it for about two more minutes than the box directions said because I found it too chewy at the ten minute mark. I served it with a tomato meat sauce and it was hearty, filling and delicious. The ingredients lists fava bean flour but I didn't taste any fava bean in my spaghetti. Compared to other whole grain pastas (whole grain pasta tends to have more protein) this past has about seven more grams of protein per serving.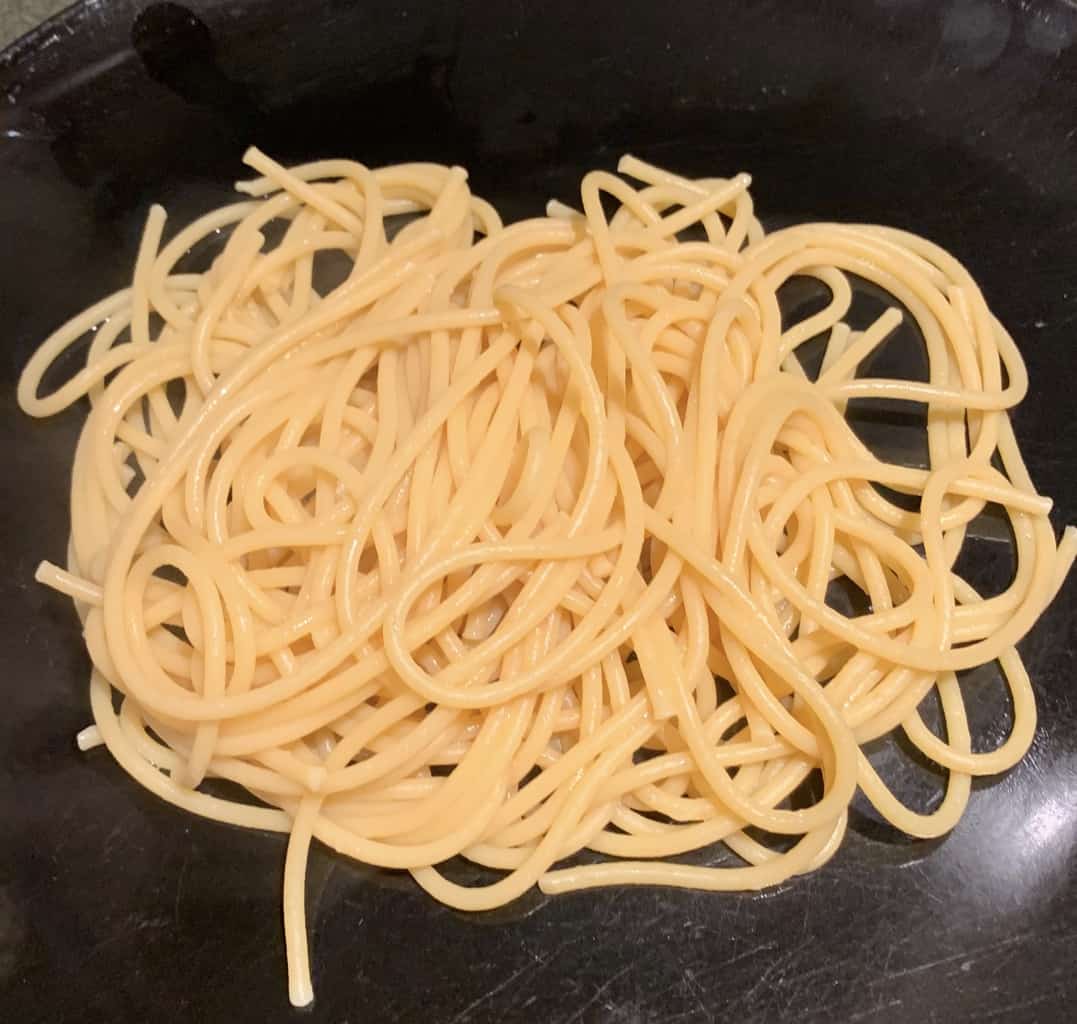 Cost
I purchased this big 1.81 kg box of Catelli Protein Spaghetti for $8.99 Canadian.
Convenience
A super easy and convenient dinner! Boil a pot of water, throw your pasta in and cook! One thing that shocked me was the package directions saying to boil six litres of water! That's a ton and you need a pretty big pot for that. I did have to cook this about two minutes longer than the ten minutes suggested on the box otherwise the pasta would have been quite chewy. The box is quite large but it has a resealable tab so I appreciated that. This would make a nice cold pasta salad as well with fresh basil, tomatoes and mozzarella balls.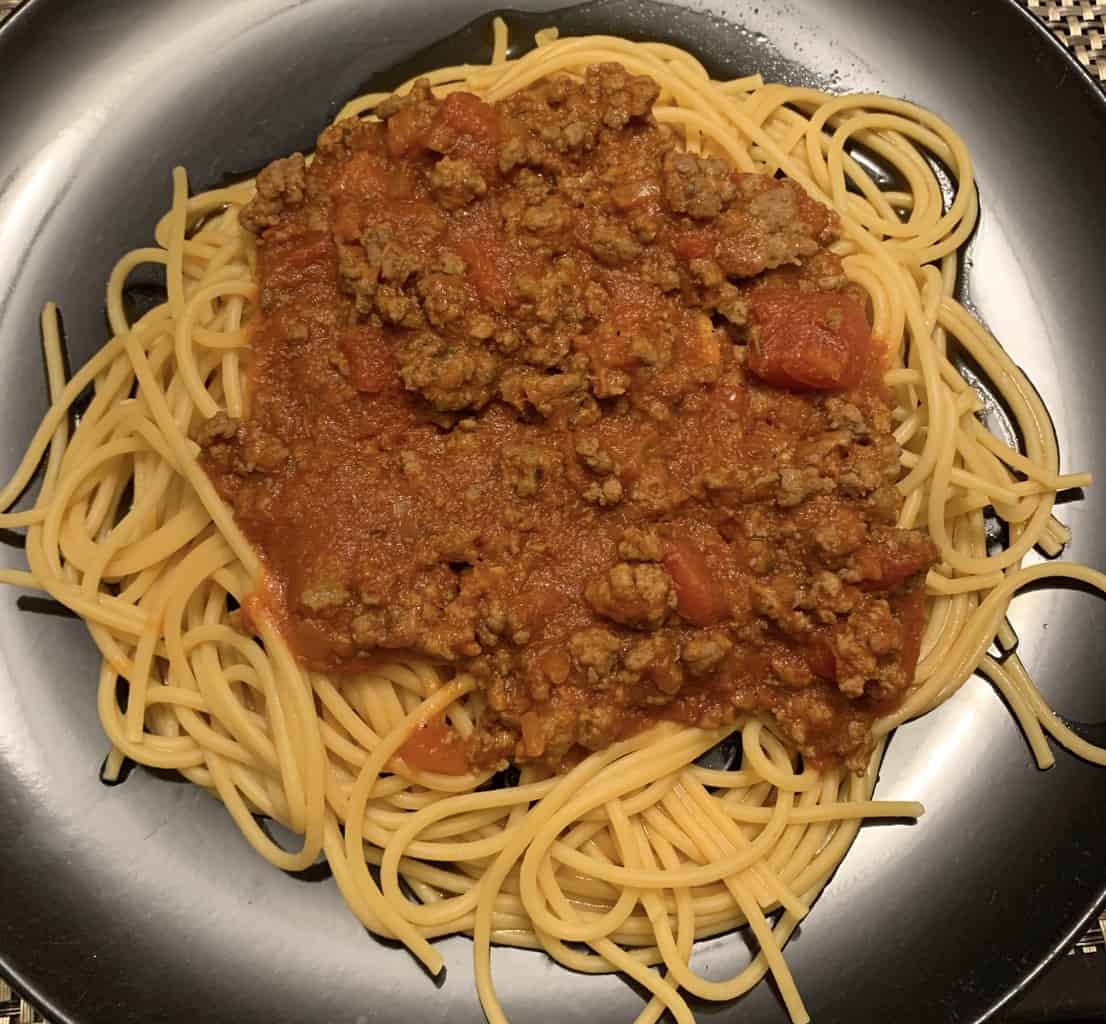 Nutrition
85 grams of pasta is 310 calories, two grams of fat, four grams of fibre, two grams of sugar, 19 grams of protein and zero mg of sodium. That's a nice amount of protein! The ingredients list is also extremely short and sweet which is appreciated. Catelli protein spaghetti is vegan, high fibre, low in fat, has no sodium or trans-fat and is a good source of iron.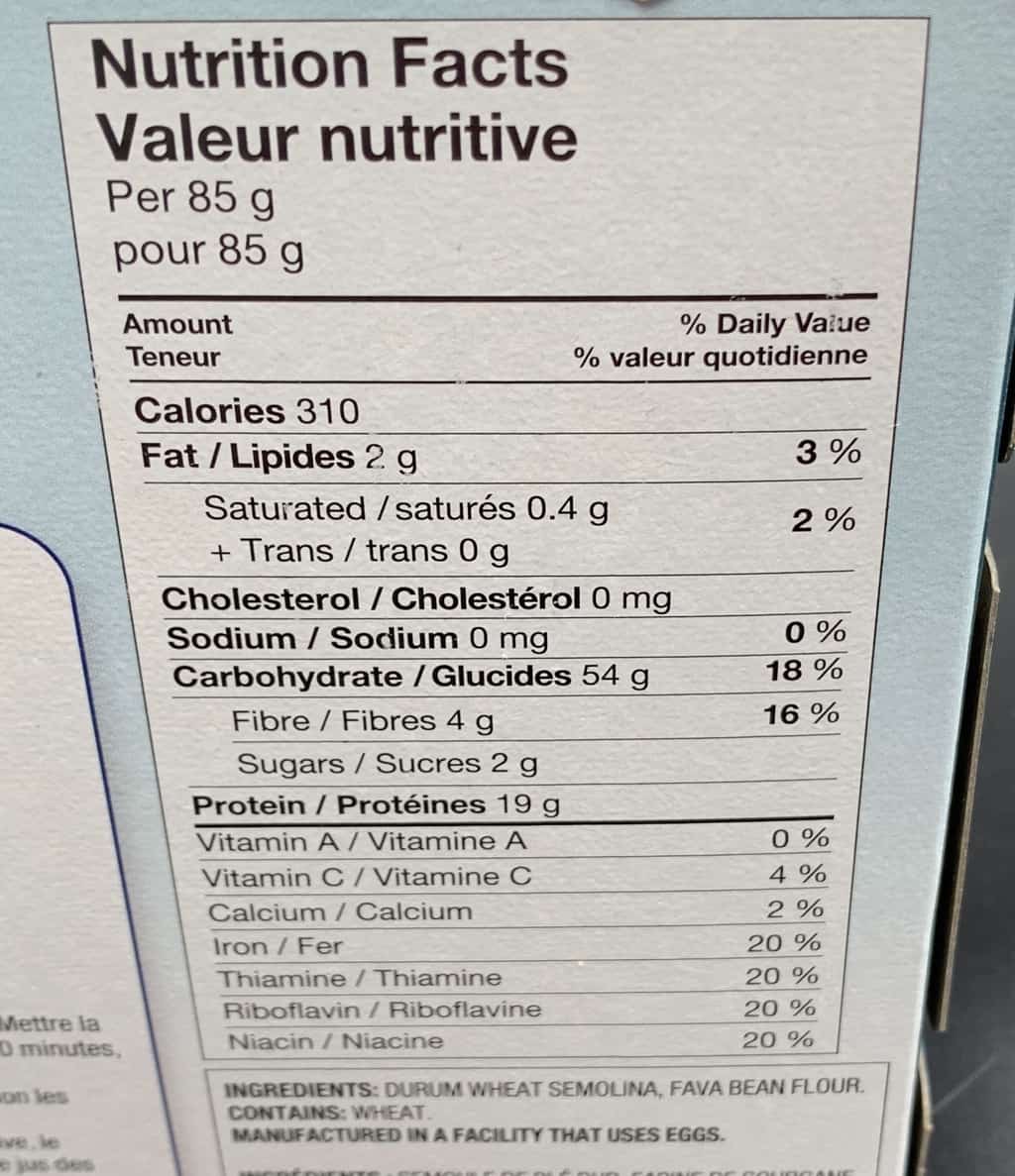 I will definitely use this up and would repurchase it again when I run out. I love a good pasta dinner and the extra protein is definitely a positive.
Taste: 8/10 (tastes like spaghetti, just denser)
Cost: 8/10
Nutrition: 9/10
Convenience: 7/10 (you have to cook it)
What's your favorite kind of pasta? Spaghetti, penne, rigatoni or lasagna? Would you buy this? Why or why not?