Golden and crispy on the outside, soft on the inside!
Please note that this review was not paid for or sponsored by any third party. The opinions in this review are strictly my own. I am not affiliated with Costco or any of its suppliers. I am just a fan of the company. I write these reviews to help my fellow shoppers.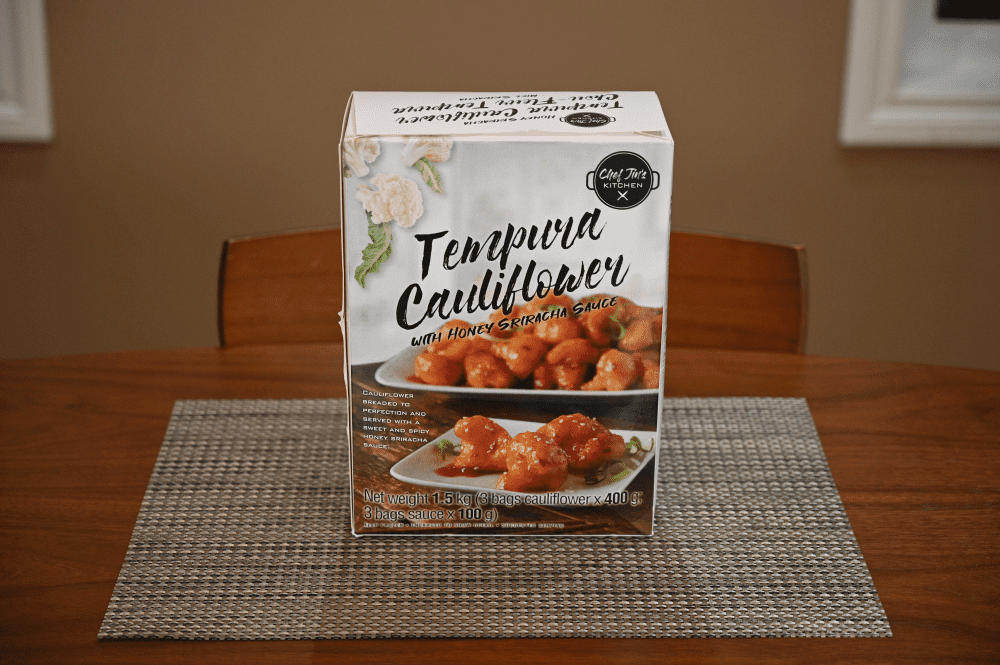 Sean and I had a favorite restaurant here in Edmonton that sadly closed about a year ago and we used to get an appetizer called "KFC" which stood for Korean fried cauliflower, it was SO good and I miss that restaurant so much. I picked up this Costco Chef Jin's Kitchen Tempura Cauliflower to try hoping it would slightly resemble the KFC we had at the restaurant that closed. This can be found in the freezer section at Costco and the item number is 1443838.
Taste
This isn't exactly what I was expecting but that's my own fault. For some reason, I was expecting the cauliflower on the inside to be crispy and crunchy but instead it was quite soft and a little mushy which is completely normal for cauliflower to be but I wish it was crispier! I used the baking method and the tempura batter turned out crispy and golden. The tempura batter itself is really delicious. The honey sriracha sauce that comes with the cauliflower is sweet and tomato-y with a hint of heat. I didn't absolutely love this product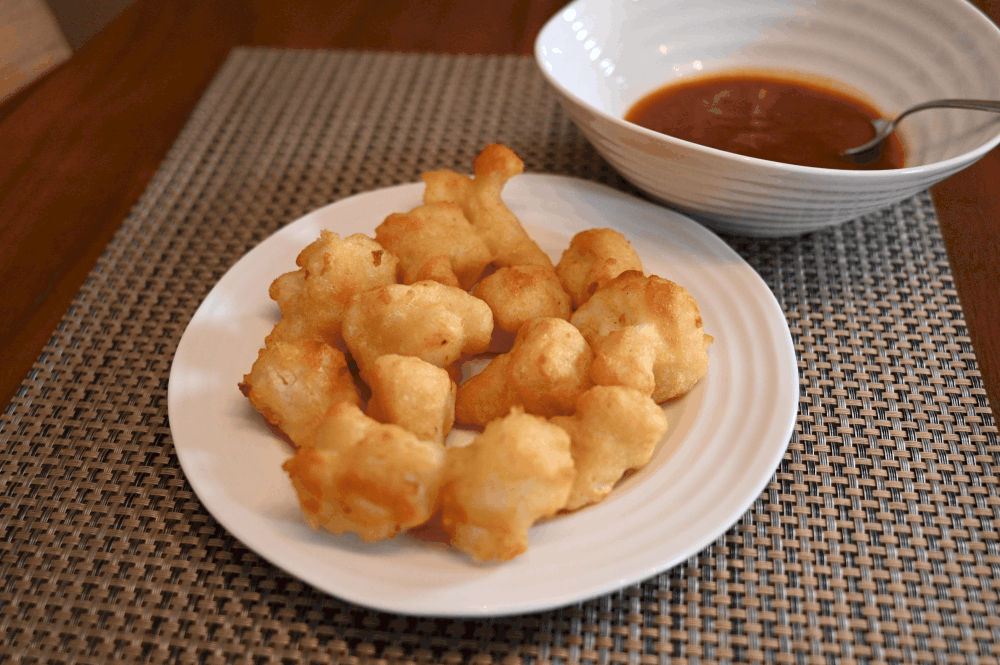 Cost
I paid $10.99 Canadian on sale for the 1.5 kg box of Costco Chef Jin's Tempura Cauliflower. The regular price is $13.99 Canadian. In the box you get three bags of cauliflower and three packages of sauce.
Convenience
The best before date is over a year from the date we purchased the tempura cauliflower. You can either use your air fryer or oven to bake the tempura. This is a great appetizer or party food.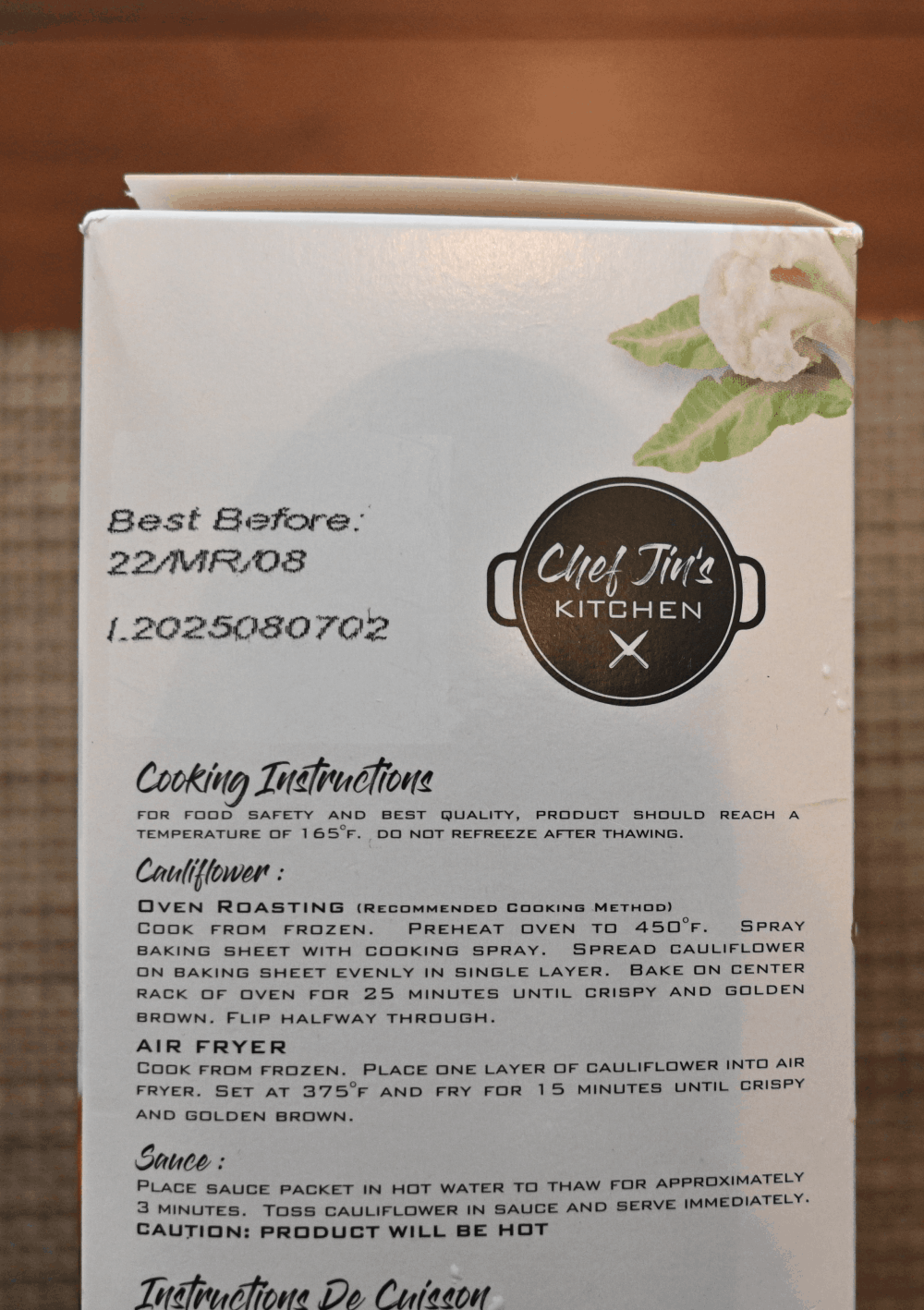 Nutrition
One cup is 160 calories, seven grams of fat, 18 grams of carbohydrates, 10 grams of sugar, five grams of fibre, four grams of protein, 360 mg of sodium. These definitely aren't as healthy as just eating plain cauliflower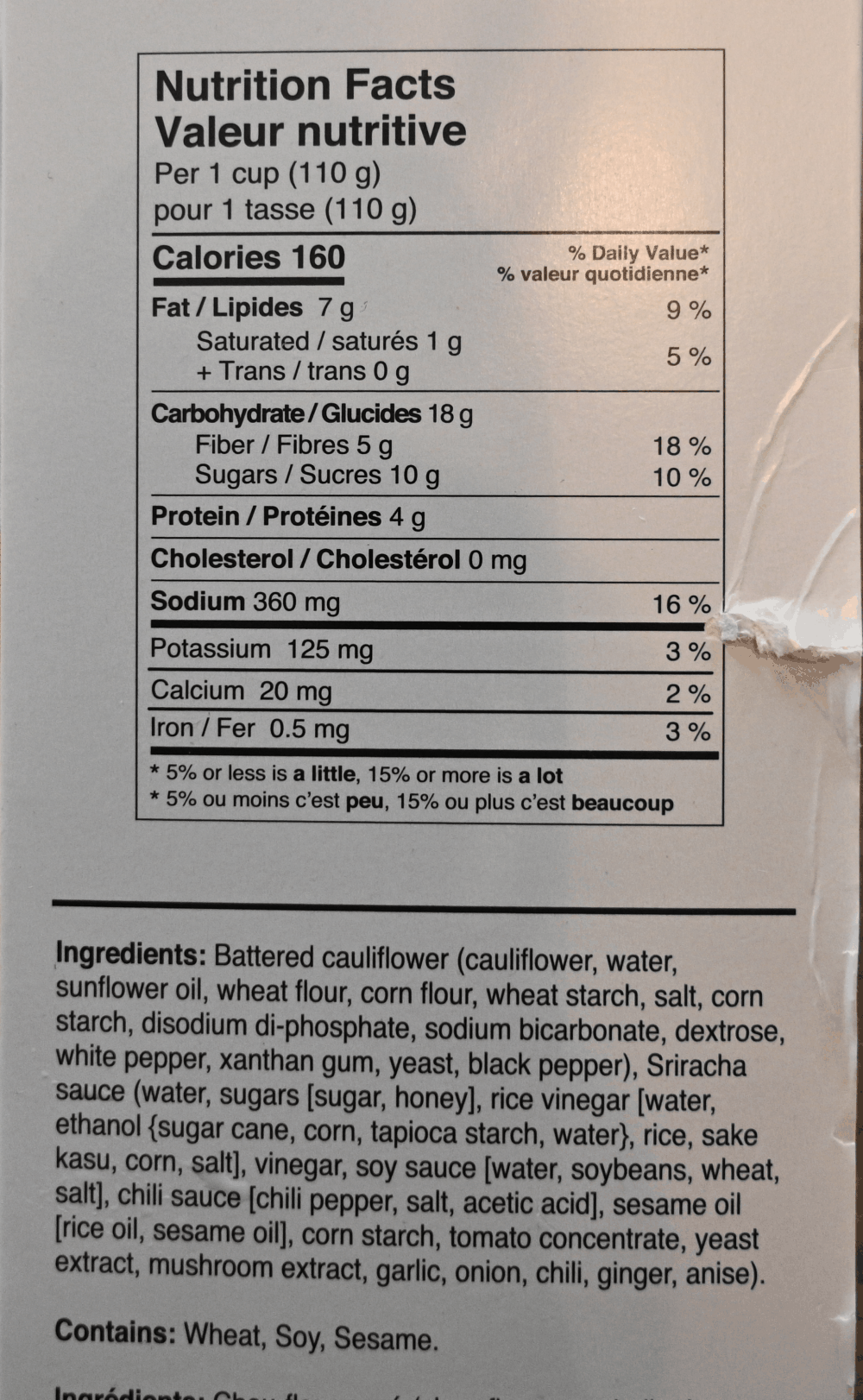 I didn't love this as much as I thought I would. I love the tempura batter but found the cauliflower a little too mushy for my liking and wasn't a huge fan of the sauce. I usually love these kinds of frozen products from Costco but just wasn't feeling this one.
Taste: 7/10
Cost: 6.5/10
Convenience: 9/10
Nutrition: 4/10
Have you tried this product? What did you think? Would you buy this?