Healthy chocolate almond butter cups from Costco?
Please note that this review was not paid for or sponsored by any third party. I purchased this product with my own money and the opinions in this review are strictly my own. I am not affiliated with Costco or any of its suppliers. I am just a fan of the company. I write these reviews to help my fellow shoppers.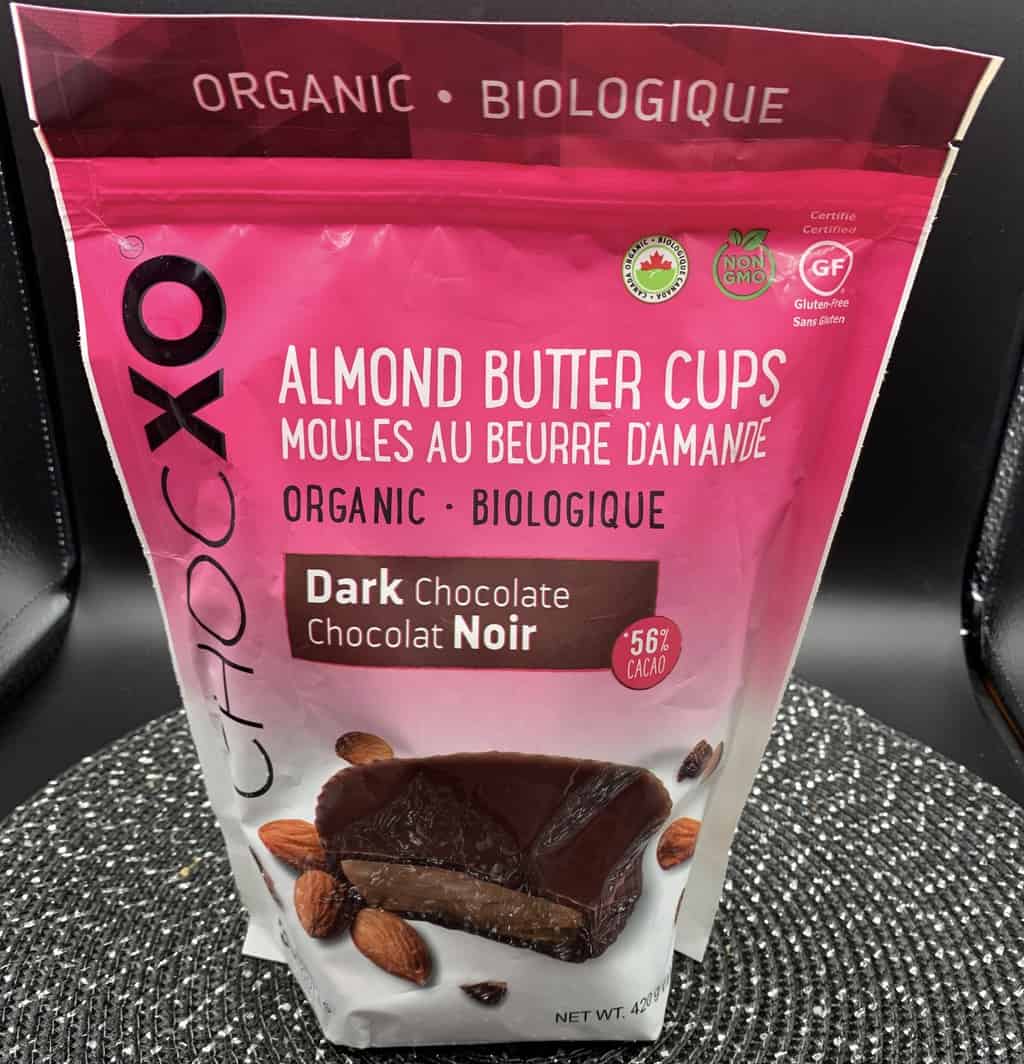 I don't know anyone who loves nut butter cups more than my husband. Have you ever seen those ½ lb giant Reese peanut butter cups? Well, I've witnessed Sean eat one of those with a fork and a knife like it was a piece of cake. I enjoy peanut butter cups myself and the Costco Kirkland Signature Peanut Butter Cups were a nice treat over Christmas. I decided last time I was at Costco that we should try the slightly healthier version, the CHOCXO Dark Chocolate Almond Butter Cups.
Taste
Sean likes the taste of these so that's a good sign! He said he found these tasted very "smooth" and you the almond butter was less sweet than peanut butter. I have to agree, the almond butter is extremely smooth without any graininess. I myself found that these definitely taste slightly less sweet than milk chocolate peanut butter cups. I think Sean would like any kind of chocolate and nut butter combination but I found these tasted like they lacked something.I couldn't really distinguish the taste difference between the almond butter and peanut butter. Which was disappointing to me. I found these basically taste like a muted, less tasty version of a peanut butter cup, they lack the sweetness of the milk chocolate that excites your taste buds and combines so perfectly with the less sweet nut butter.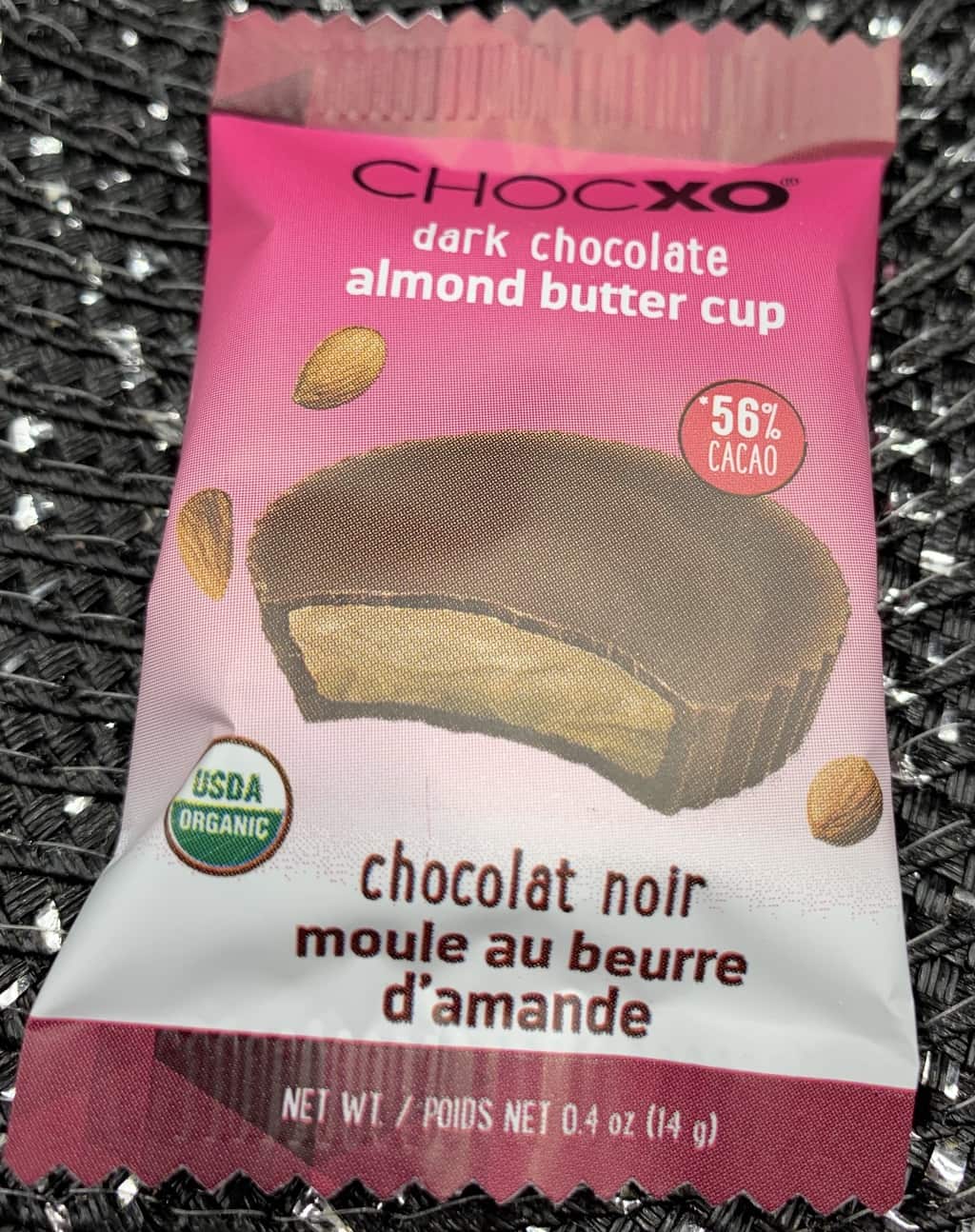 Cost
I think you definitely are paying a tiny bit more for the novelty of this item as well as the fact that there's higher quality ingredients used. It's really easy to find peanut butter cups but dark chocolate almond butter cups are not something you see all the time. This 30 piece bag of Dark Chocolate Almond Butter Cups from CHOCXO is $11.99 Canadian at Costco. This isn't bad, only about $0.40 per cup.
Convenience
These cups can be found at Costco near the front of the store with all the other snack items. Each dark chocolate almond butter cup is conveniently individually packaged which makes these super convenient and easy to take anywhere. You can toss a few almond butter cups in your lunch, gym bag or glove compartment. Also they don't have any extra wrapping once your open the individual package so there's less garbage/mess.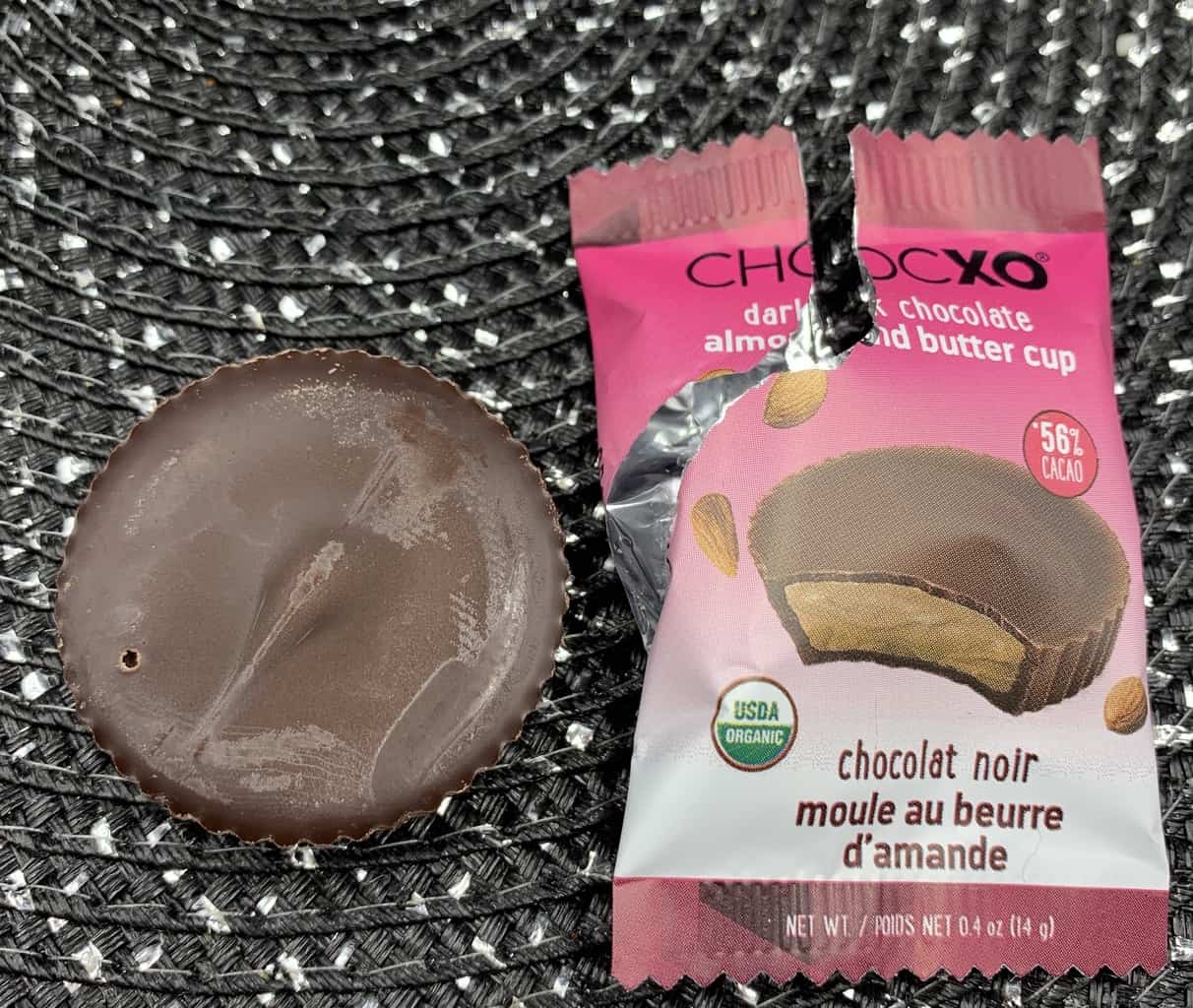 Nutrition
These are definitely a slightly healthier option for those peanut butter chocolate cup fanatics like Sean. First of all the ingredients list is full of organic ingredients that I can not only pronounce but I actually know what they are. One Dark Chocolate almond butter cup is 80 calories, six grams of fat, five grams of sugar and one gram of protein. Remember when I reviewed the Costco Kirkland Signature Peanut Butter Cups? I weighed one of those and one of the Almond Butter Cups by CHOCXO on my scale at home. The almond butter cups are a measly 2 grams heavier. One Kirkland peanut butter cup has about 64 calories, under five grams of fat and six grams of sugar. The almond butter cups may be a tad healthier when it comes to the organic ingredients but the calories, fat, protein and sugar content is pretty comparable.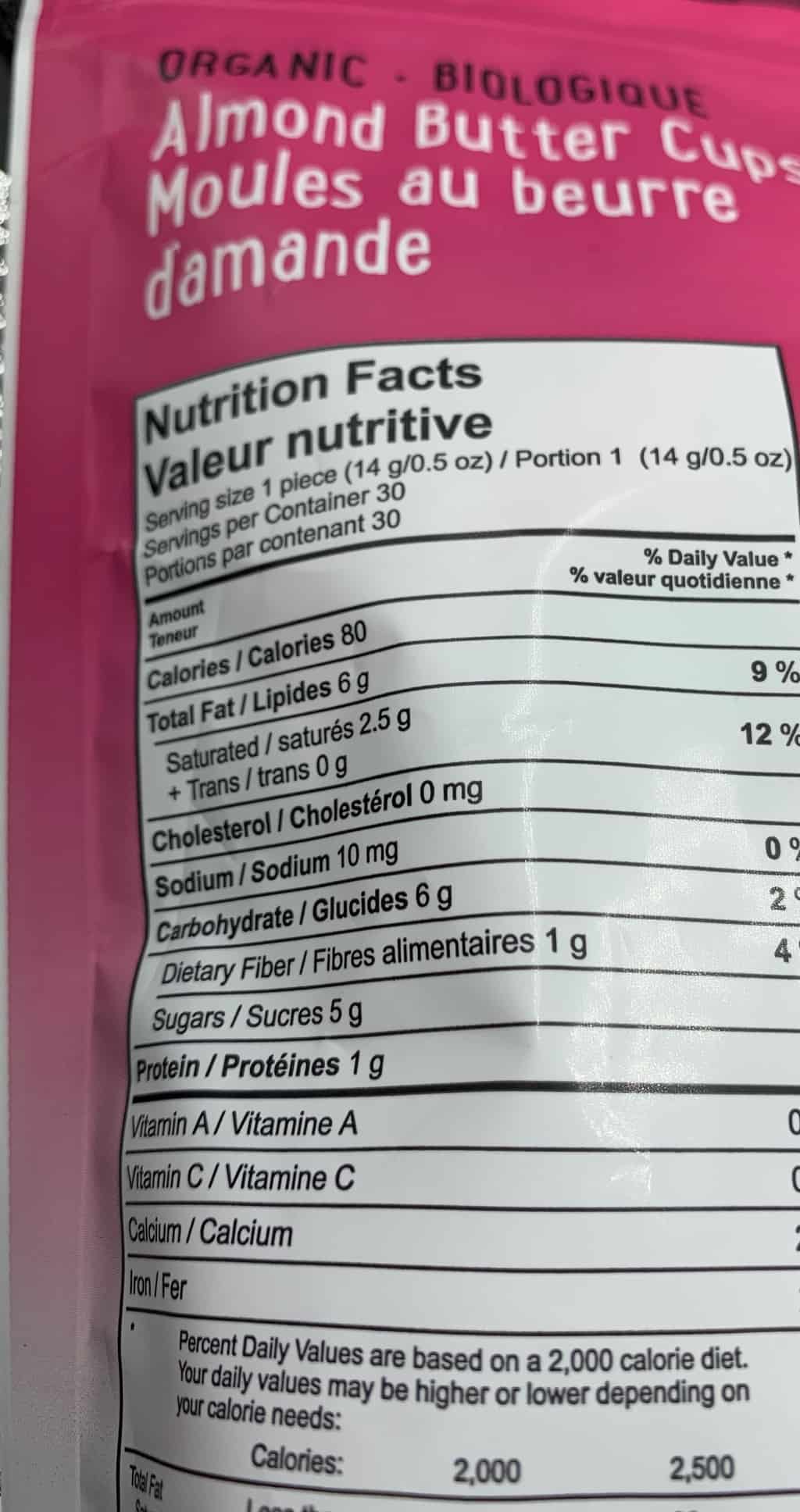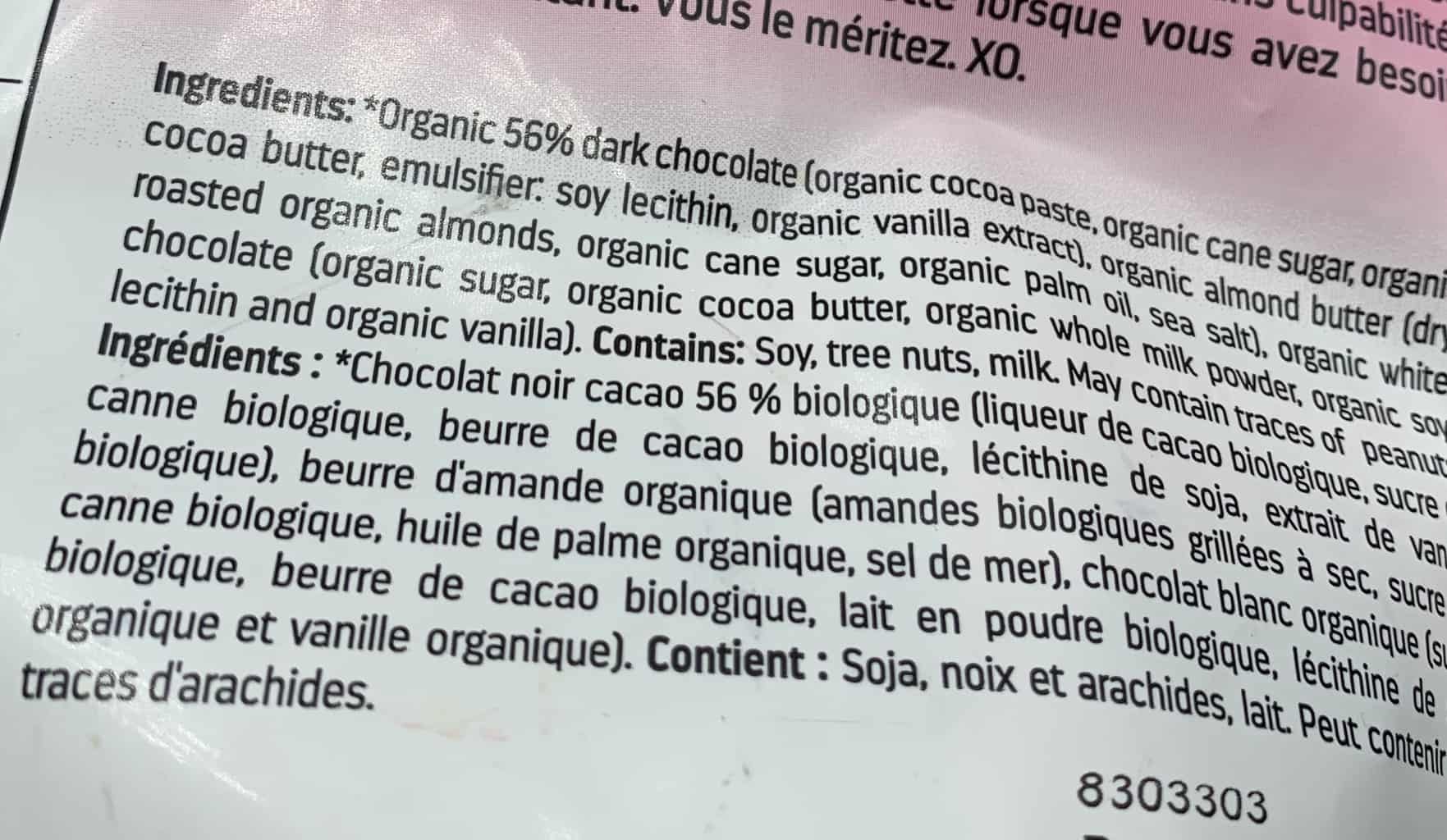 These are definitely marketed towards those who appreciate organic ingredients and would rather have dark chocolate over milk chocolate and almond butter rather than peanut butter. I'm not someone who only eats organic so I probably will stick to original peanut butter cups but I recommend these for someone who wants a less sweet tasting, organic chocolate nut butter cup.
Taste: 7/10
Cost: 7/10
Convenience: 10/10
Nutrition: 3/10
Do you prefer milk or dark chocolate? Almond or peanut butter? Have you ever made your own nut butter?