Keto certified chocolate!
Please note that this review was not paid for or sponsored by any third party. I purchased this product with my own money and the opinions in this review are strictly my own. I am not affiliated with Costco or any of its suppliers. I am just a fan of the company. I write these reviews to help my fellow shoppers.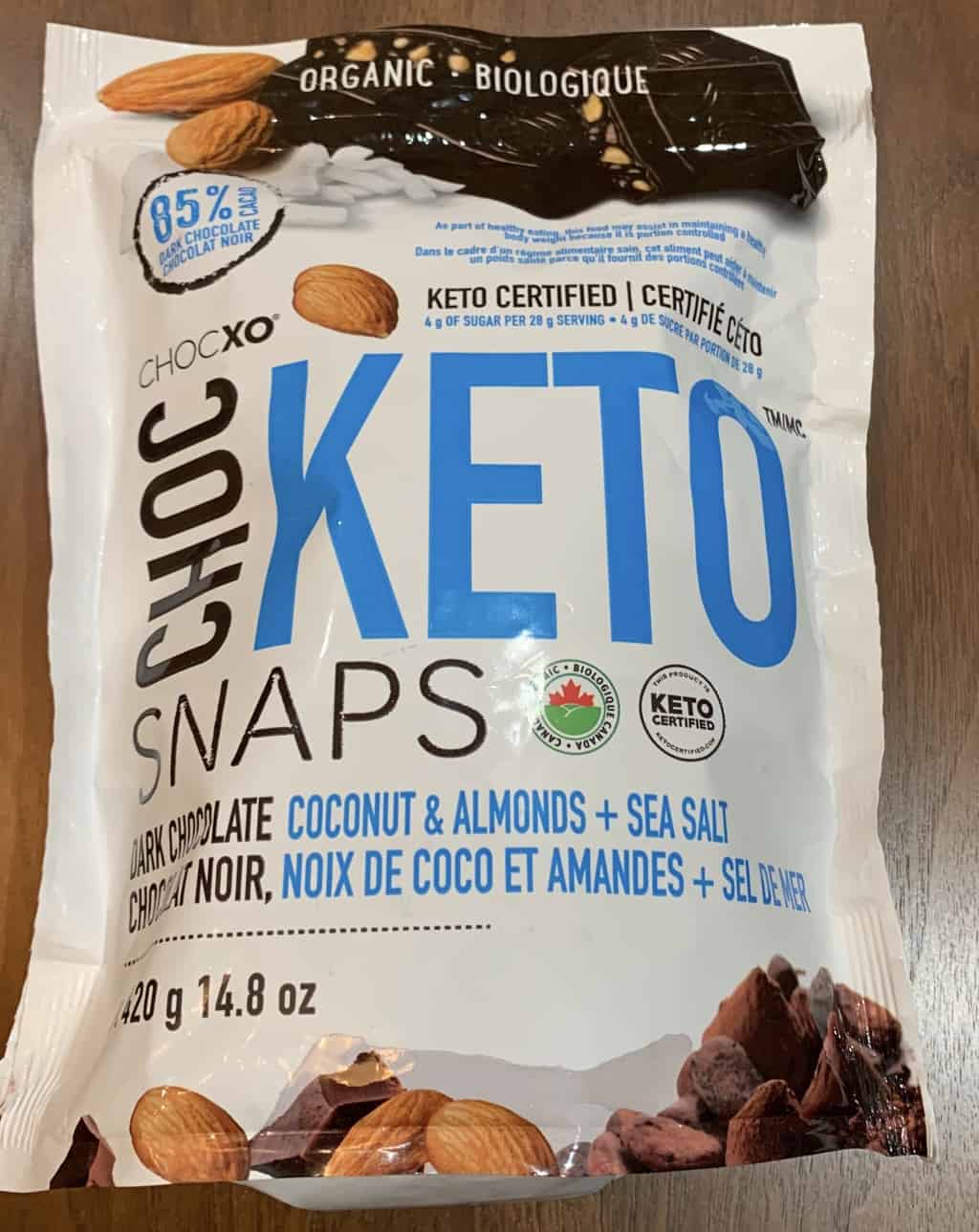 It's a new year and a new year often means that a lot of people are trying to get healthy! Last time I was at Costco I picked up this new "healthy product" the Costco CHOCXO Keto Snaps.
Taste
These Keto snaps are basically just dark chocolate squares. They're dark chocolate squares with sea salt, coconut and almonds. They taste like a way worse version of the Costco Kirkland Signature Belgian Chocolate Thins I reviewed. There's a low sugar content so don't expect these to be sweet at all. The chocolate doesn't taste exactly high quality and isn't very smooth and tasted slightly chalky. Despite having sea salt, coconut and almonds the Keto Snaps are pretty flavorless and you don't really taste any of the sea salt, coconut or almonds. Don't get me wrong, the Keto Snaps don't taste bad at all and probably taste like heaven to someone on Keto but I just didn't find them really flavorful.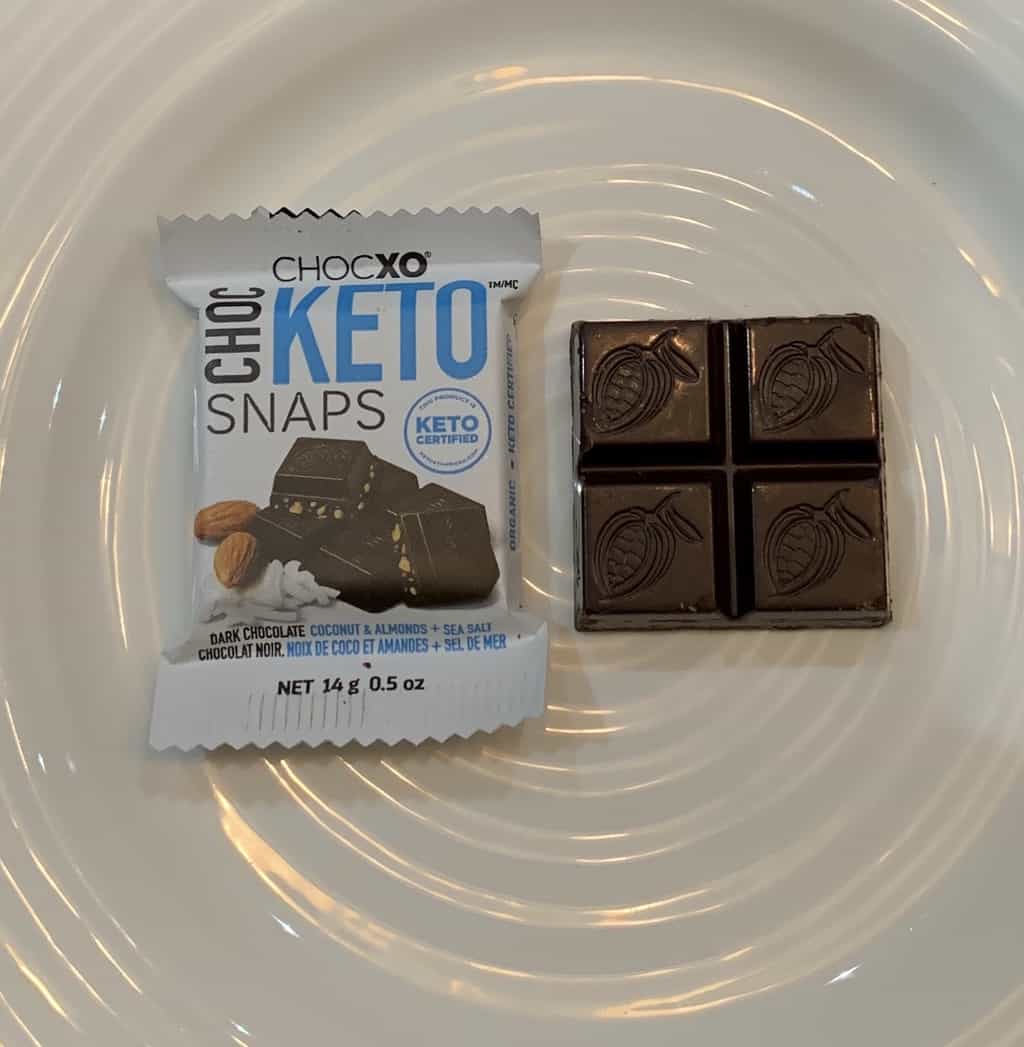 Cost
I paid $14.99 Canadian for the 420 g bag of Keto Snaps. There's about 30 Keto Snaps in the bag. You're definitely paying for the word "keto" and the convenient individual wrapping.
Convenience
I do have to say these individual chocolate keto snaps are very convenient because they're individually wrapped and can be easily thrown in a gym bag, purse or kept in your glove box for any time you need a snack or sweet fix. The best before date was over six months from the date I purchased the Costco CHOCXO Keto Snaps.

Nutrition
These are "keto certified" and organic and have 85% dark chocolate in them. Two snaps is 180 calories, 15 grams of fat, six grams of carbohydrates, five mg of sodium, three grams of fibre, three grams of protein and four grams of sugar. Each individually wrapped keto snap is four small squares of chocolate and the nutrition information is for two individually wrapped snaps. So the nutrition information is for eight small squares of chocolate. I'm not sure how these are keto because they contain cane sugar?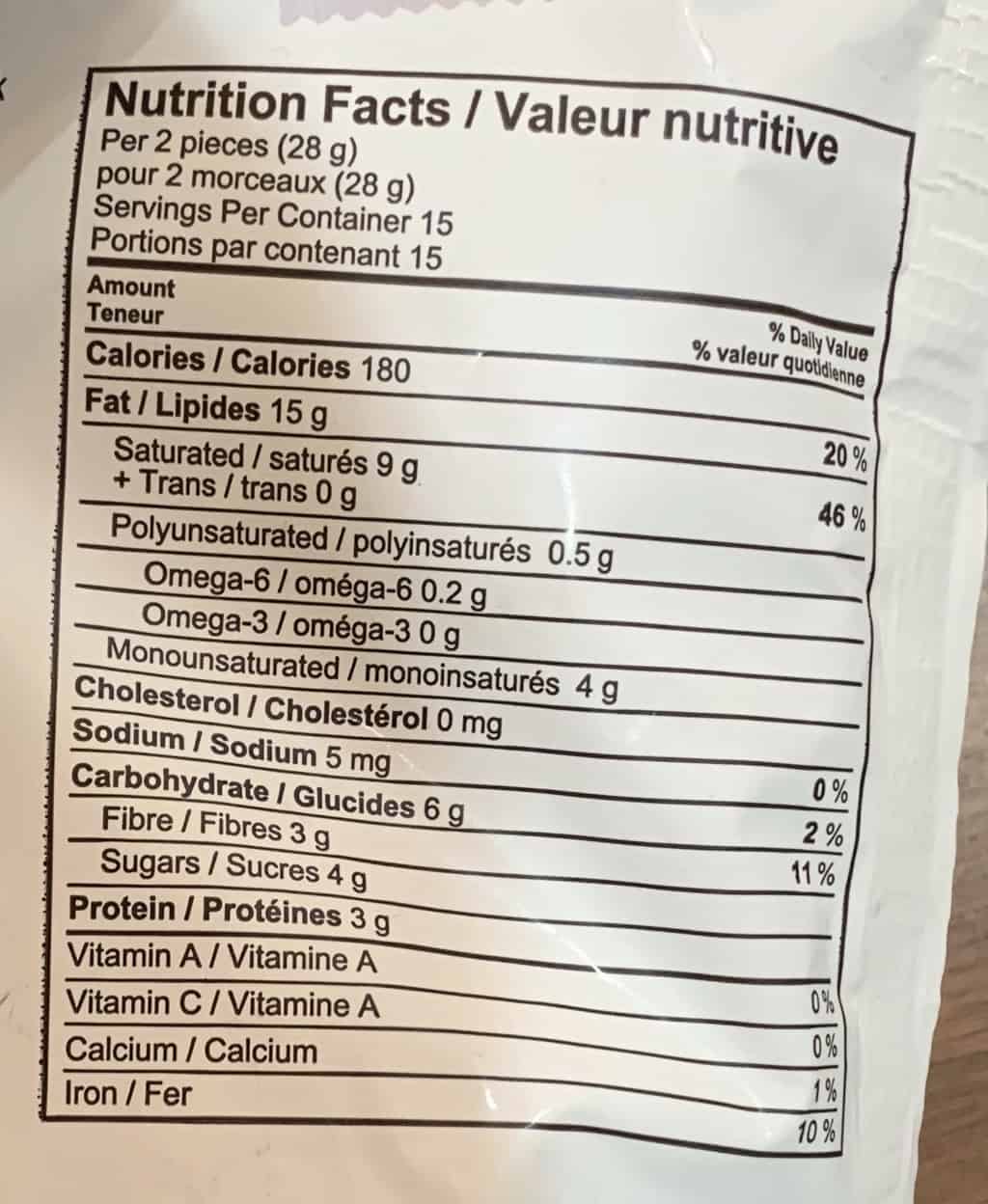 I'll definitely finish my bag of Costco CHOCXO Keto Snaps because I don't like to waste money, if you're on keto these are probably going to taste amazing. If you're eating a normal diet and looking for a "healthy treat" you may as well just buy some good quality dark chocolate and enjoy a piece or two.
Taste: 6.5/10
Cost: 6/10
Convenience: 10/10
Nutrition: 8/10
What's your 2020 New Year's goal or resolution?