The best cherry tomatoes I've tried!
Please note that this review was not paid for or sponsored by any third party. The opinions in this review are strictly my own. I am not affiliated with Costco or any of its suppliers. I am just a fan of the company. I write these honest reviews to help my fellow shoppers.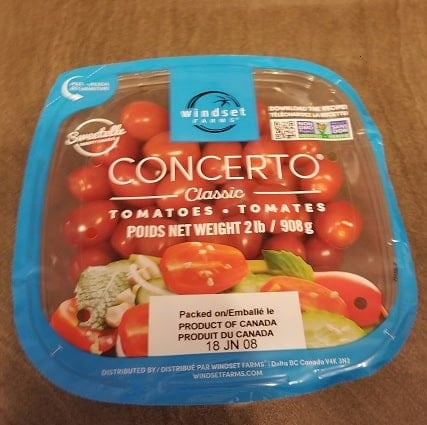 Did you know tomatoes are an anti-inflammatory food? They contain Lycopene which is said to prevent cancer, improve cardiovascular health and reduce inflammation.
I use cherry tomatoes constantly, in all the salads we eat and pack them 5 days a week in my lunches that I bring to work. I have tried numerous brands of cherry tomatoes and these are by far the best. Although these are not cheap $5.99-6.99 per container I find that it is very hard to find "cheap" cherry tomatoes. This is a large container for the price and these last in the fridge for a week or more. The thing that makes these cherry tomatoes the best is they actually have FLAVOR! I find a lot of other brands are lacking flavor and frankly do not taste like much. These are firm, crisp and taste sweet. I don't know about you but I really dislike super soft, mushy cherry tomatoes and I rarely find that to be a problem with these. These can be consumed alone, in a salad or even used on homemade pizza, the options are endless. I like to put them on a wooden skewer with mozzarella, basil and balsamic for a summer appetizer. My only cons for these is that they are slightly expensive and come in quite a large container so it may be too much for some, otherwise they're great. Check them out next time you're at Costco! You will not be disappointed.