A festive, classic holiday drink to have around Christmas!
Please note that this review was not paid for or sponsored by any third party. The opinions in this review are strictly my own. I am not affiliated with Costco or any of its suppliers. I am just a fan of the company. I write these reviews to help my fellow shoppers.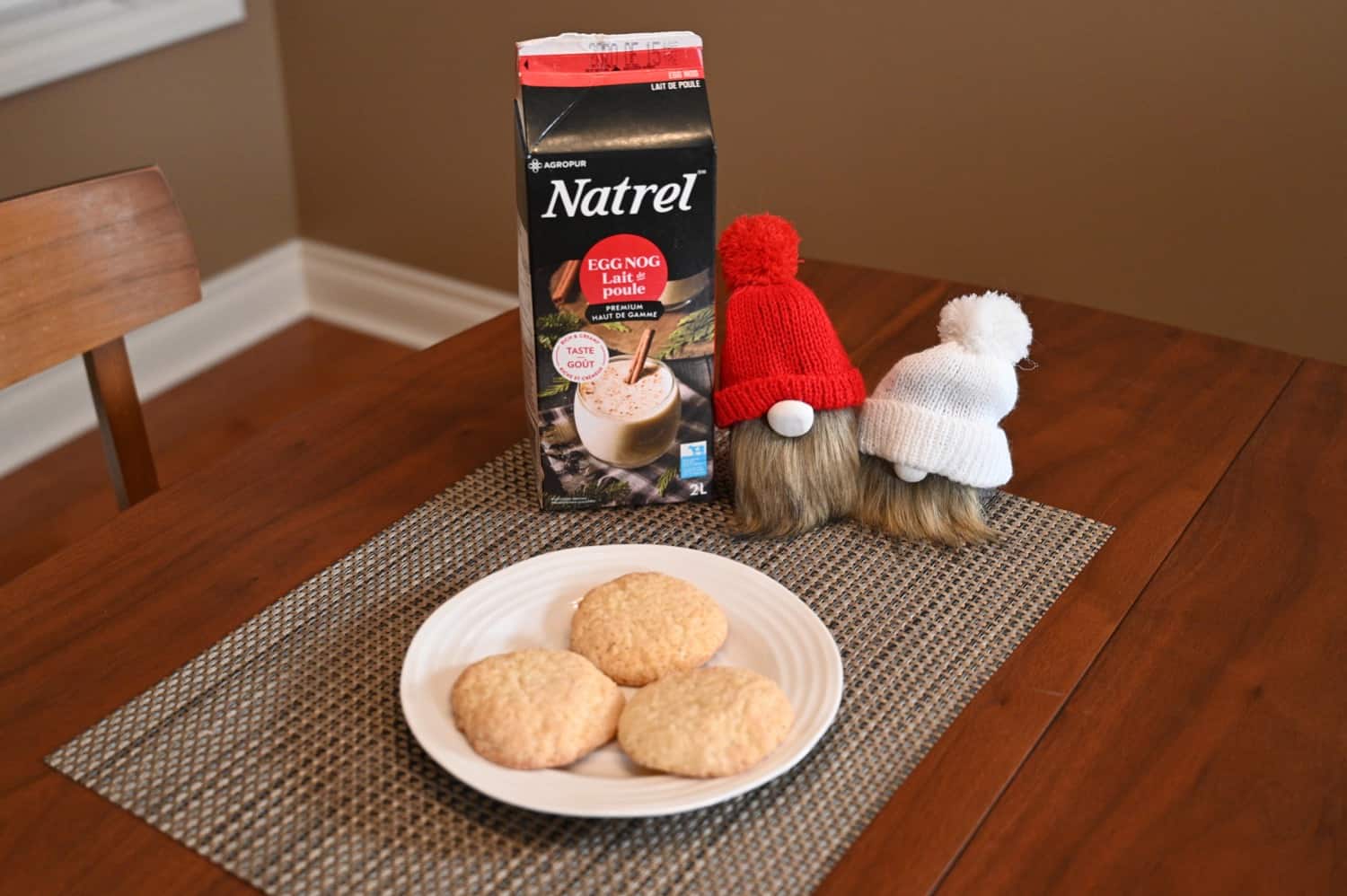 'Tis the season for egg nog! When I got my latest Costco Connection magazine I found an egg nog cookie recipe using the Costco Natrel Egg Nog and I thought I'd try making the cookies since I've never had egg nog cookies before! Following my review, I'll be posting the recipe for the cookies! The egg nog can be found in the fridge section by the cream and yogurt (not in the milk section actually). The item number is 2002007.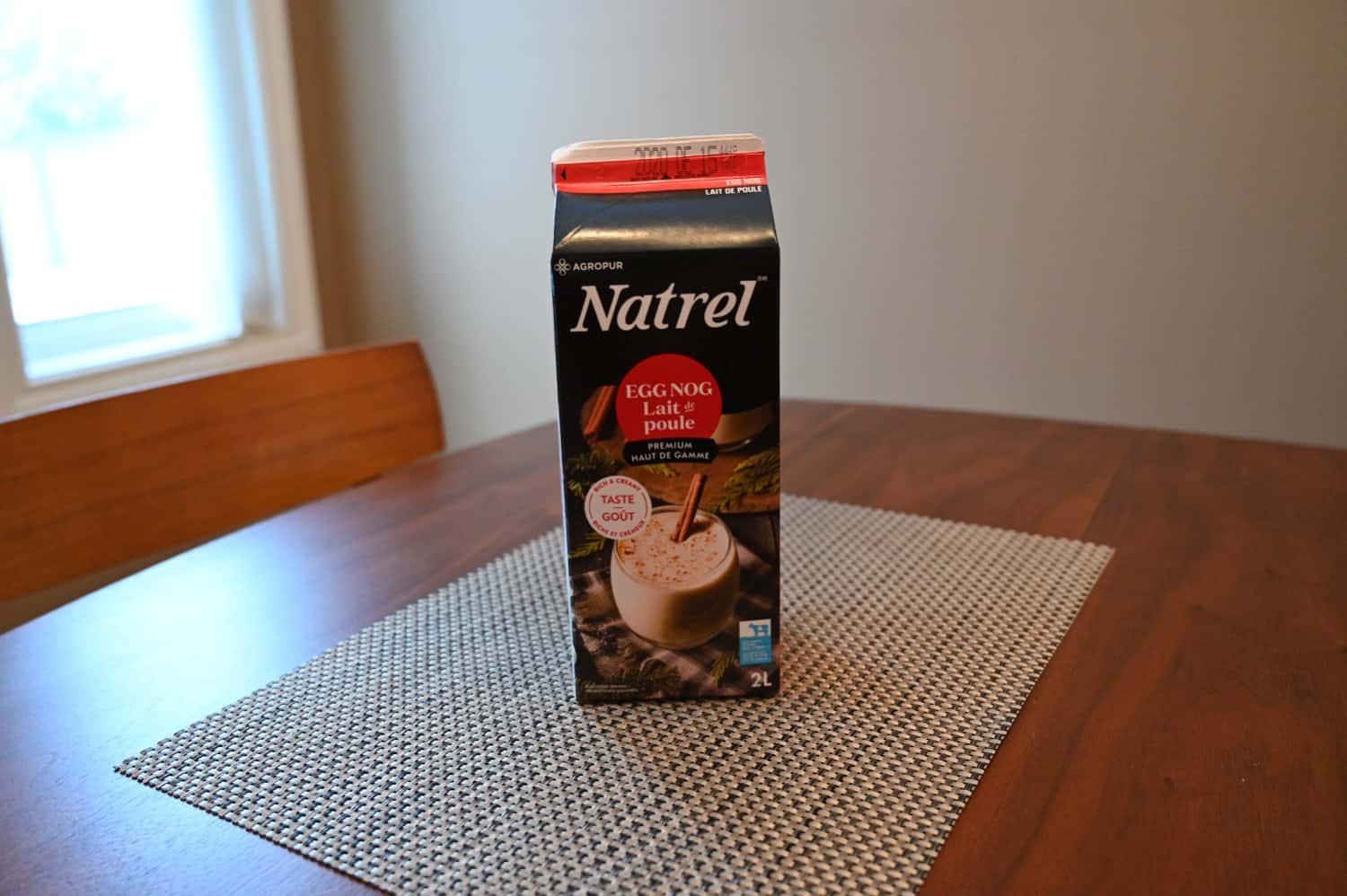 Taste
Okay so even my husband who doesn't really like egg nog had a few sips of this and said it was good AND…. he loved my egg nog cookies! Egg nog is something I can handle a glass or two of once a year and it has to have a lot of ice and maybe a splash or two of rum. It's sweet, thick and creamy. People either tend to love or hate it. To me it tastes like liquid custard. It's very rich and heavy and fills you up so one or two glasses is more than enough.
Cost
I paid $4.99 Canadian for the 2L carton of egg nog from Costco.
Convenience
Egg nog needs to be kept refrigerated and is a perfect beverage to have around the holiday season! The best before date was about a week and two days from the date I purchased the egg nog.
Nutrition
Oh man, so not good for you but SO delicious and rich. A half-cup is 160 calories, eight grams of fat, 18 grams of sugar, 18 grams of carbohydrates, four grams of protein and 50 mg of sodium. The first two ingredients are cream and sugar, how could this not be delicious with those being the first ingredients listed?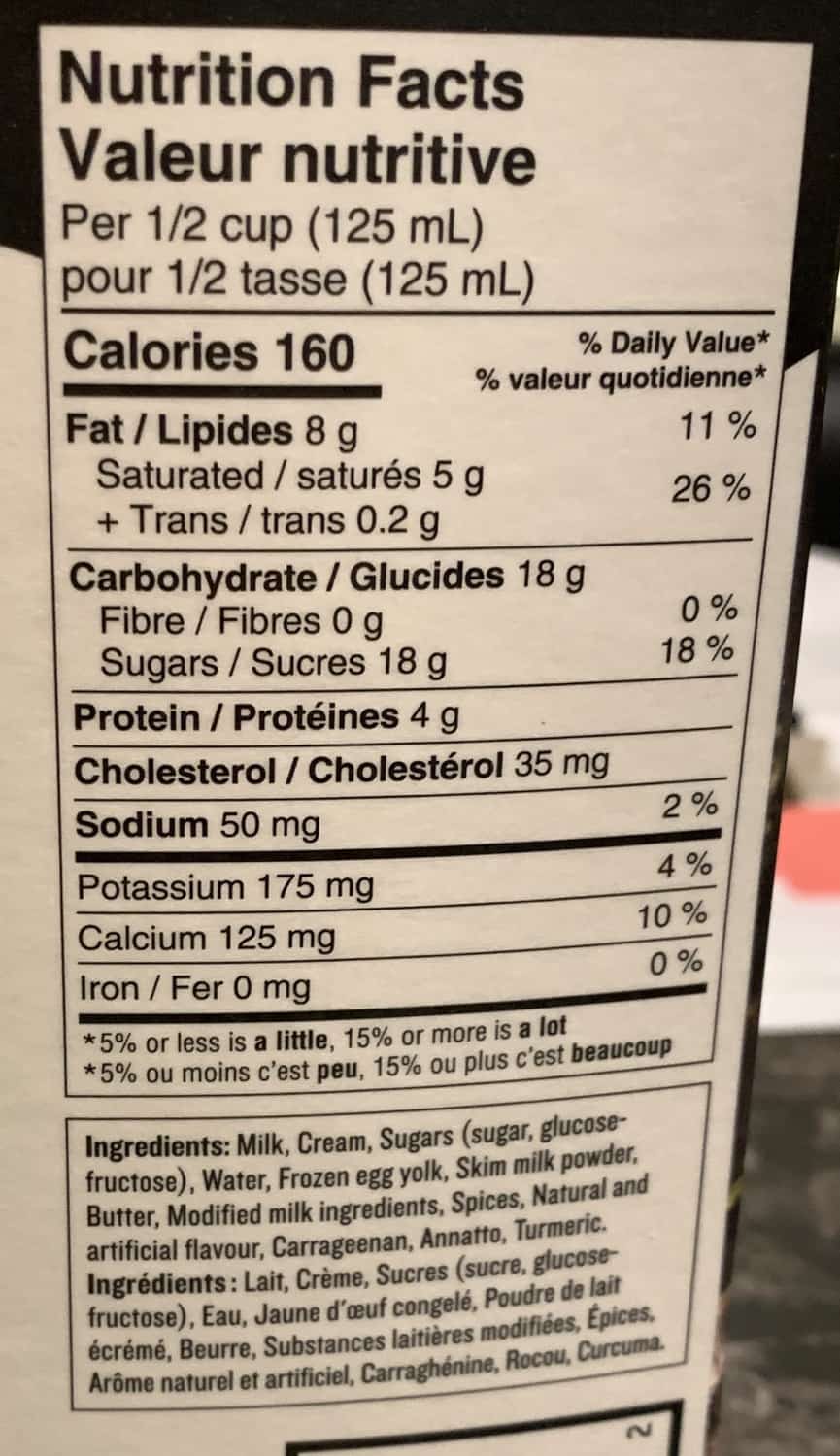 Taste: 8/10
Cost: 9/10
Convenience: 10/10
Nutrition: 0/10
Egg nog lover or hater? Rum or plain?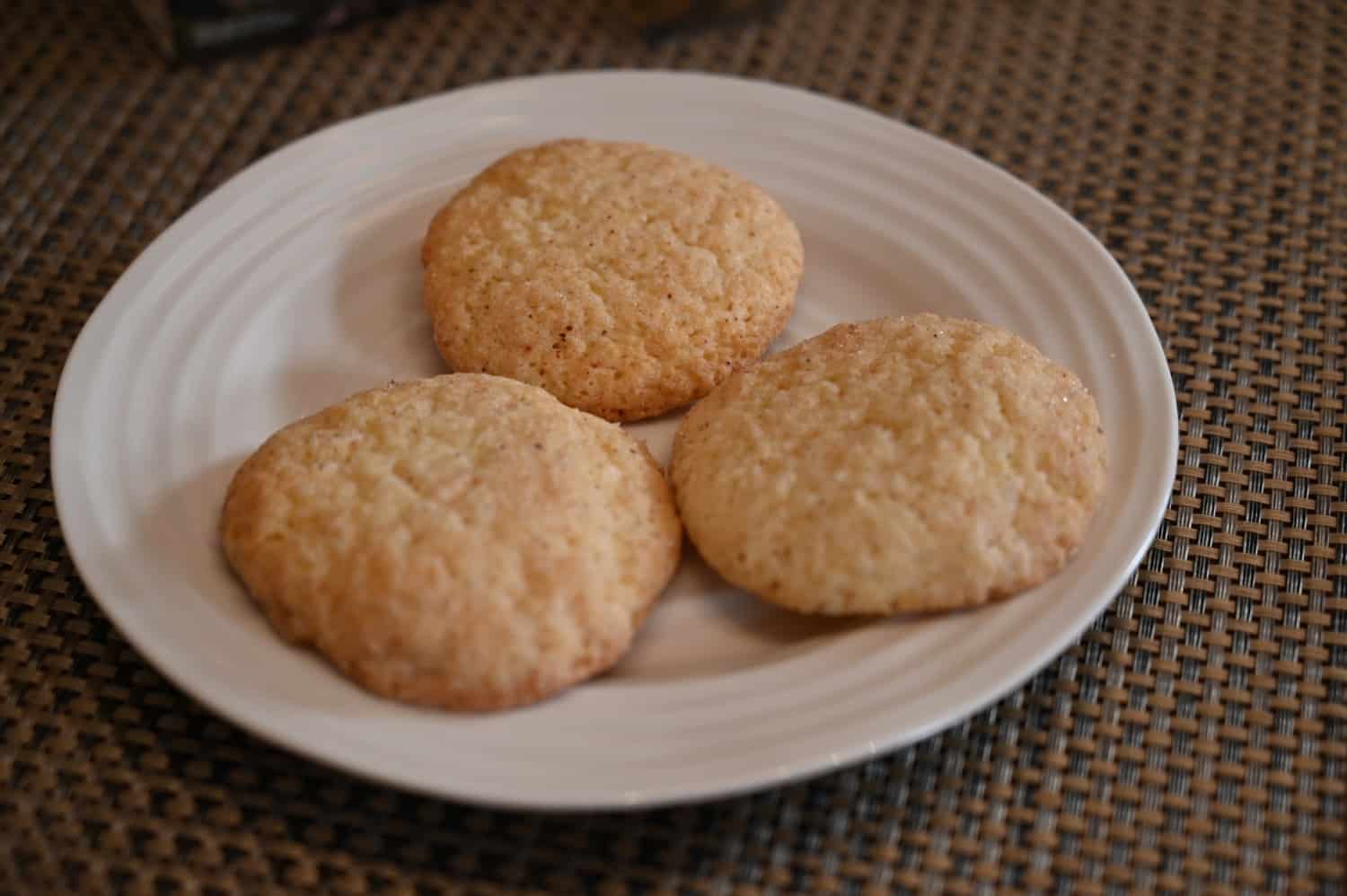 Alright now time for the cookie recipe! I'll point out that the cookie dough is very soft and sticky so I put mine in the fridge for about an hour. Once you roll the dough into balls you don't need to flatten them. I actually halved the recipe because even half made about 20 cookies.
This recipe is not my recipe. It's from Costco Connection.
Ingredients
4 1/2 cups of flour
1 tsp cream of tartar (you can substitute baking powder for cream of tartar)
1 tsp baking soda
1 tsp salt
1 cup butter, softened
2 1/3 cups sugar, divided
2 eggs
1 tsp vanilla or rum extract
1 cup Natrel Egg Nog
2 ml ground nutmeg
Directions
Preheat oven to 350 F or 180 C
In a large bowl, cream together your butter and two cups of sugar. Once light and fluffy beat in the eggs and vanilla.
In a separate bowl sift together your salt, flour, baking soda and cream of tartar.
Add the flour mixture slowly and little by little to the creamed butter, vanilla, sugar and egg mixture alternating with Natrel Egg Nog. The dough will be thick.
Mix remaining sugar and ground nutmeg together in a small bowl.
Shape the dough into rounded tablespoons roll the balls in sugar and nutmeg mixture. Place on an ungreased baking sheet two inches apart.
Bake for 8 to 10 minutes until cookies are just set and starting to crack.
**** I made my balls a bit bigger than one tablespoon and I baked them for about 12 minutes. I rotated my cookie tray halfway through. These cookies are actually delicious. They're like a sugar cookie, chewy on the outside, soft on the inside with a hint of egg nog. You can definitely taste the egg nog. They're sweet and the nutmeg is a must because it really compliments the egg nog flavor!