Do you like soft, chewy cookies oatmeal cookies that aren't overly sweet?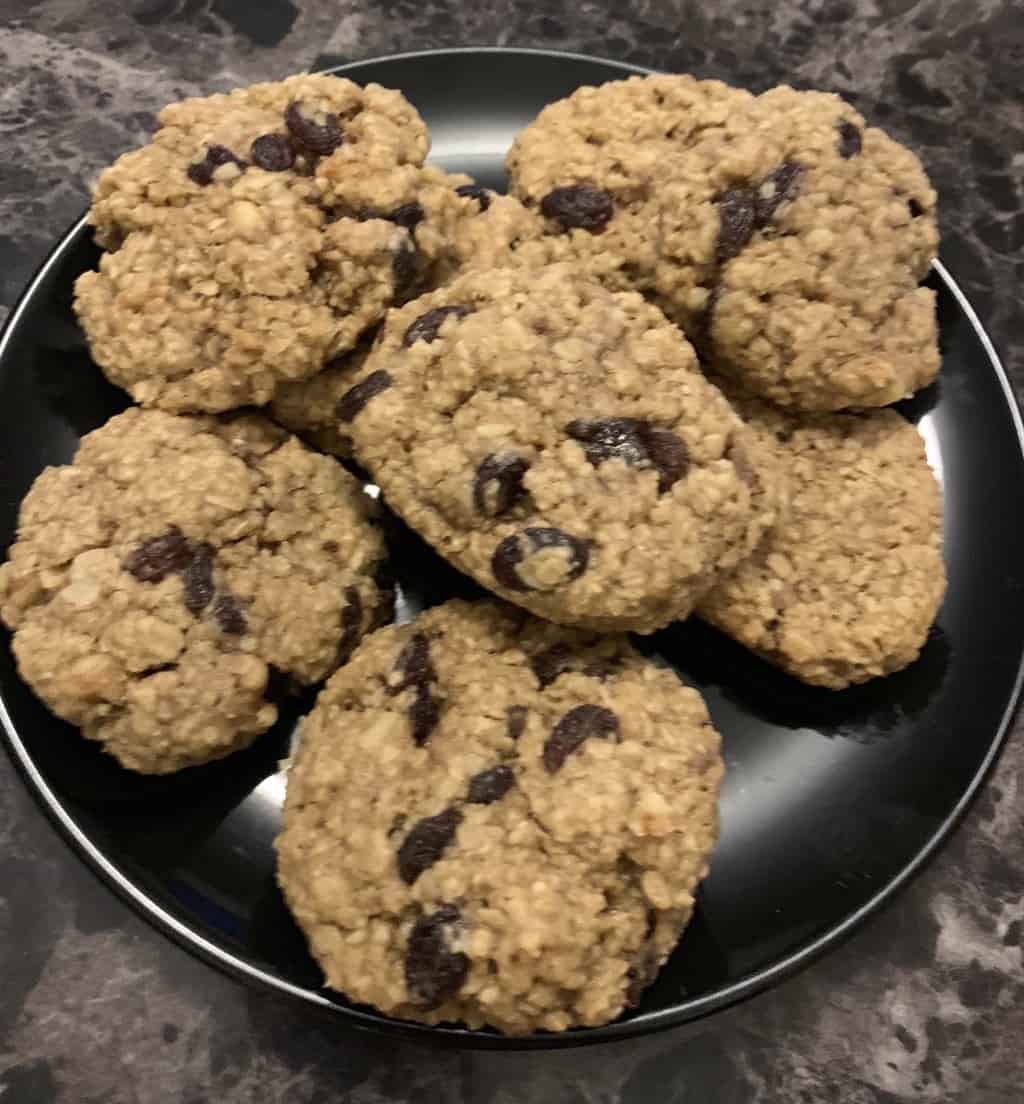 I'm mixing it up again by posting a review of a cookie recipe I used from the September/October 2018 issue of Costco Connection! You can find the recipe here, this isn't my recipe or Costco's and was reprinted in the September/October Costco Connection with permission from Explique-moi les aliments by Ricardo Larrivee (Auzou, 2018). I did add some tweaks to it to enhance the recipe. At least in my opinion it enhances it! I wanted to try making these cookies because they have maple syrup in them and I love the flavor of maple. The quick oats in this recipe make them thick and deliciously chewy while still soft. If you like a lot of flavor and sweetness in your cookies, these are definitely not overly sweet and you can't exactly taste a strong maple flavor. If you make the cookies exactly as the recipe calls for you end up with a chewy, not very sweet, plain oatmeal cookie with a bit of nuts. This cookie will be pleasing for those who enjoy simple flavors and don't like overly sweet cookies. My husband and I both preferred the cookies with the addition of walnuts and raisins and of course cinnamon. You could also add M&M's, craisins, white chocolate chips, regular chocolate chips, skor pieces, macadamia nuts or butterscotch chips. I could go on and on.
Ingredients:
2 cups quick oats
3/4 cup all purpose flour
1/2 cup chopped walnuts
1/2 cup raisins
1/2 tsp baking soda
1/4 tsp salt
1/2 cup unsalted butter at room temperature
1/2 cup maple syrup
1/2 cup brown sugar
1 egg
1 tsp cinnamon
Directions:
1. Preheat oven to 350 degrees Fahrenheit In a bowl cream together brown sugar and butter. Add egg and maple syrup and mix until just combined.
2. In another bowl combine oats, flour, baking soda, salt and walnuts, whisk to combine.
3. Pour dry ingredients into bowl with your brown sugar, butter, egg and maple syrup and mix until a dough forms and all ingredients are incorporated. Fold in raisins.
4. Chill dough for about an hour in the fridge (this prevented spreading).
5. Remove dough from fridge, using a large spoon or 1/3 cup measuring cup divide dough into 12 portions and roll into balls. Flatten the balls gently with the palms of your fingers before putting in the oven.
6. If you like a softer cookie, bake for about 11 minutes. Let cool on cookie sheet for 5 minutes before transferring to cooling rack.
Any questions? Let me know! What kind of mix-ins would you add to these cookies to make them extra good!? Do you have a favorite maple cookie recipe? Who else loves the cheap store bought maple shaped cookies with icing in the middle?