My mind is blown by these Cotton Candy Grapes purchased from Costco
Please note that this review was not paid for or sponsored by any third party. The opinions in this review are strictly my own. I am not affiliated with Costco or any of its suppliers. I am just a fan of the company. I write these honest reviews to help my fellow shoppers.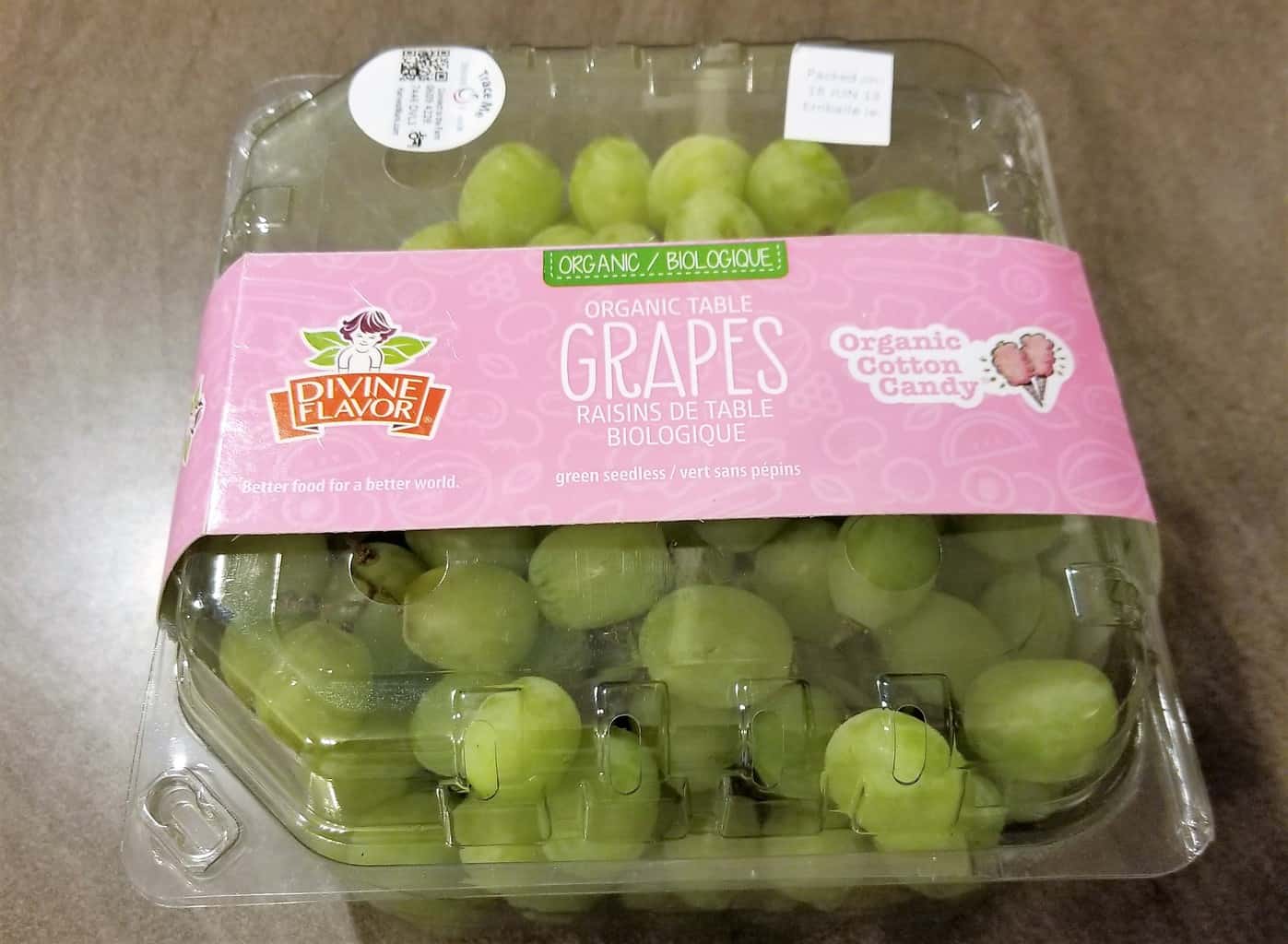 Last week Sean and I went to Costco and all over social media I have seen pictures of these "cotton candy" organic grapes. It seemed like these grapes were slightly controversial too! Some people argue that nothing organic should taste like cotton candy, others said these were too sweet and then there was tons of people who go crazy for these grapes.
I decided I must try these. I was super skeptical that a grape could taste like cotton candy. Especially organic grapes. Usually I do not buy organic produce because I'm a little cheap that way so for $11.99 I hoped these would be good. Sean was skeptical as well about these grapes but didn't object to my purchase.
WELL my friends! My mind has been BLOWN. I first had these at work on Friday as an afternoon snack and as soon as I had one I texted Sean "oh my gosh these do taste like cotton candy". Later on I got a text reply "They really do!". I'm serious people, the first grape you actually taste cotton candy flavor. If that is even a thing because I'm pretty sure cotton candy is just sugar. Besides the fact these grapes taste like cotton candy they are really quite good. I would say they are worth the $11,99 to try something fun and different. I will say though if you don't like overly sweet grapes and often purchase green grapes for that less sweet, tartness you may find these too sweet. The ones I purchased were nice and crisp which is a must for me, I hate squishy grapes and I'm sure you probably do too. I could see kids finding these really fun so if you're trying to get your kids to eat more fruit I would try these out. These grapes are organic so if that's important for you then that's a plus. I probably wouldn't seek these out by driving to 3 different Costco stores but I would definitely purchase again if I wanted grapes and these were my only option.
If I had already tried these and it were between normal non cotton candy grapes and these and the others were cheaper I probably would opt to purchase the cheaper option. If you haven't tried these, I think buying once is a must!
Nutrition: 9/10 (grapes are good for you but have high sugar content so if you have diabetes watch how many you eat)
Taste: 9/10 (may be overly sweet for some people I enjoyed them though)
Convenience: 10/10
Cost: 7/10 (more expensive than other grapes, but they ARE organic so that's a factor)
Have you tried these grapes? Do you think they taste like cotton candy? Do you find them too sweet? Do you usually pick red or green grapes?