Very lemony and not much blueberry flavor!
Please note that this review was not paid for or sponsored by any third party. The opinions in this review are strictly my own. I am not affiliated with Costco or any of its suppliers. I am just a fan of the company. I write these honest reviews to help my fellow shoppers.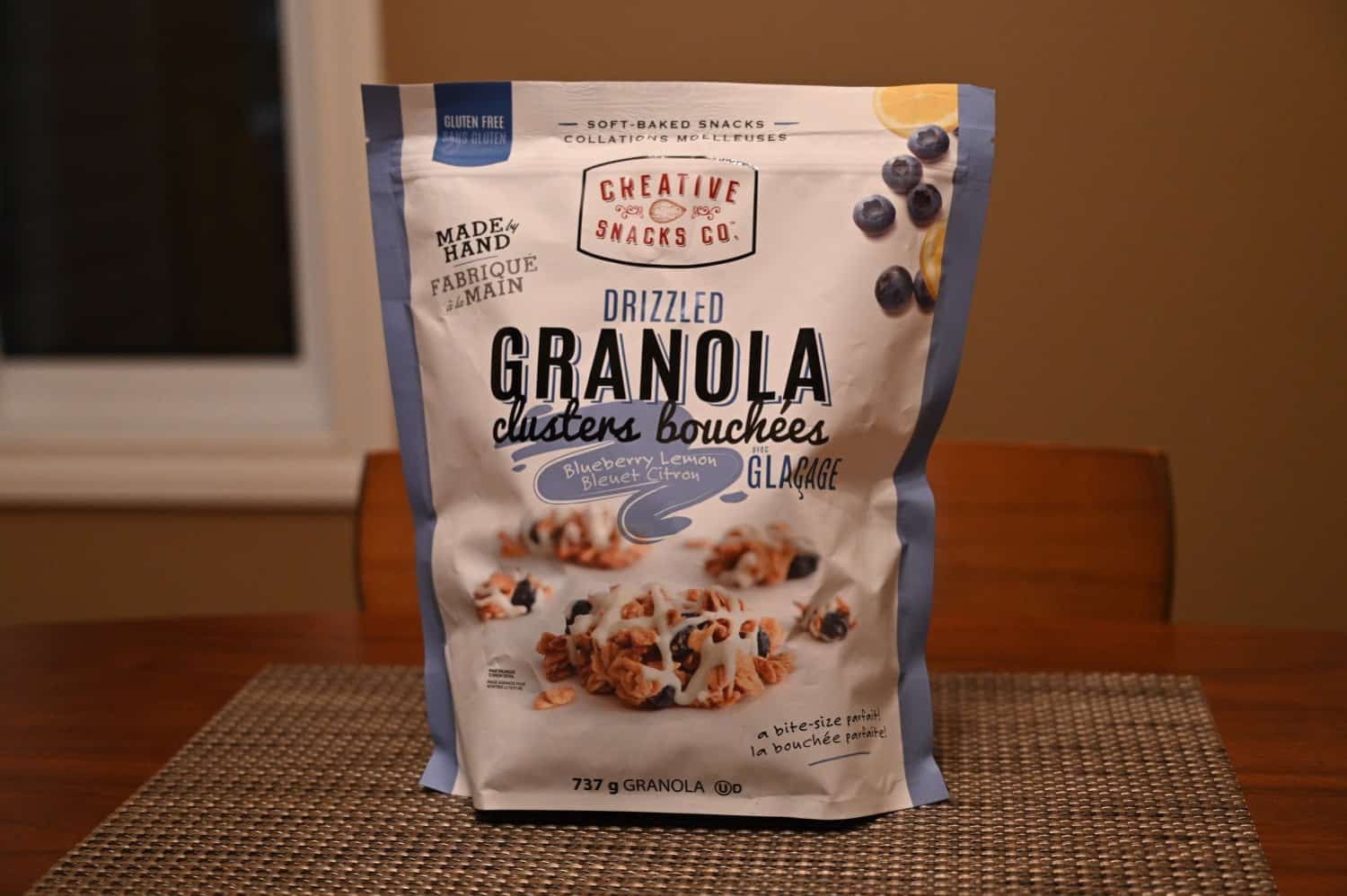 We went to Costco last week and before we set foot in the store we both reminded one another we were going for one item only which was chicken that was on sale. Well our super quick chicken trip turned into "let's spend $500 dollars and 60 minutes perusing Costco". One of the items I grabbed to review were these Creative Snacks Co, these can be found in the snack section and their item number is 14948432.
Taste
I thought these looked absolutely delicious, I really love lemon (lemon cookies, lemon meringue pie, lemon poppy seed cake etc.) so I thought these would be right up my alley. The clusters on the bag also look super appealing so I thought for sure I'd be crazy about these. Unfortunately both of us found these a little disappointing. They're just too lemony! Very, very strong lemon flavor so if you like lemon you might enjoy them but I couldn't really taste the blueberry at all, I couldn't really taste anything at all except for really strong lemon flavor. I also didn't love that the lemon reminded me of the same flavor you get from Halls lemon cough candy. These weren't horrible tasting I just found them to be a let down. After a couple bites I didn't want to finish my cluster or have anymore which was odd considering I was expecting them to be oh my gosh good and want to eat the entire bag in one sitting. The clusters are pretty sweet, semi soft and come in all different sizes because they're hand made! The blueberry flavor was definitely lacking. You also can't really taste the yogurt drizzle!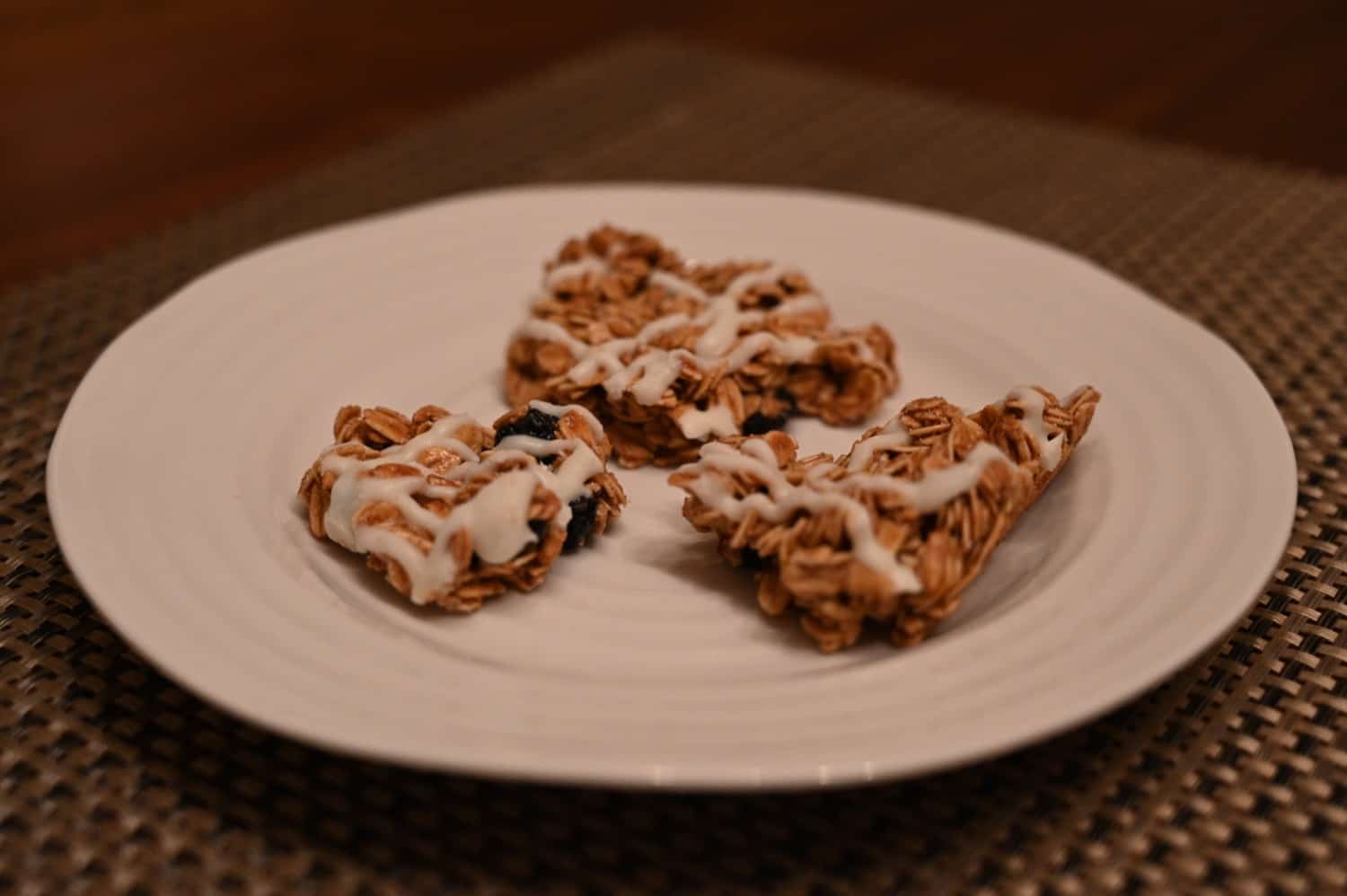 Cost
I paid $9.99 Canadian for the 737 gram bag of Creative Snacks Co. Drizzled Granola Clusters.
Convenience
The bag is resealable which is great to lock in the freshness. The best before date is about eight months from the date I purchased the bag. I actually gave the rest of the bag to my parents and they didn't mind them, they said they would probably eat them for breakfast. You could also have them for dessert or a snack.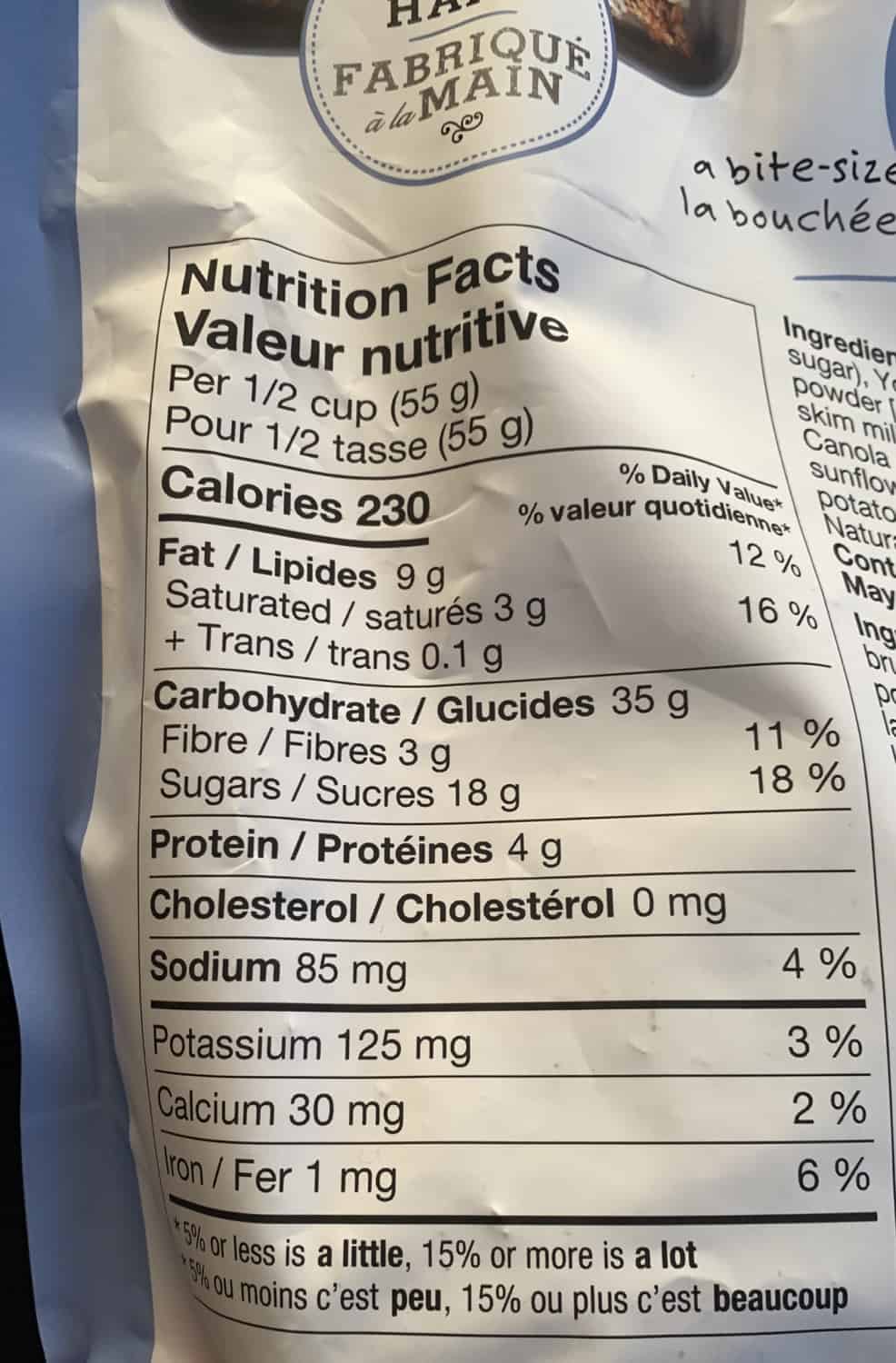 Nutrition
There's 230 calories, nine grams of fat, 35 grams of carbohydrates, three grams of fibre, 18 grams of sugar, four grams of protein and 85 mg of sodium per 1/2 cup of clusters. Who measures their granola clusters in cups? These aren't healthy like you'd think. They're full of sugar and have palm kernel oil as well as canola oil. They are gluten free though!

I really wanted to love these but they just weren't that amazing. Too lemony for my taste and a little artificial tasting.
Taste: 6/10
Cost: 7/10
Convenience: 10/10
Nutrition: 2/10
Leave a comment if this review was helpful and also share what your thoughts are on this product!