A popular low carb / keto item!
Please note that this review was not paid for or sponsored by any third party. I purchased this product with my own money and the opinions in this review are strictly my own. I am not affiliated with Costco or any of its suppliers. I am just a fan of the company. I write these reviews to help my fellow shoppers.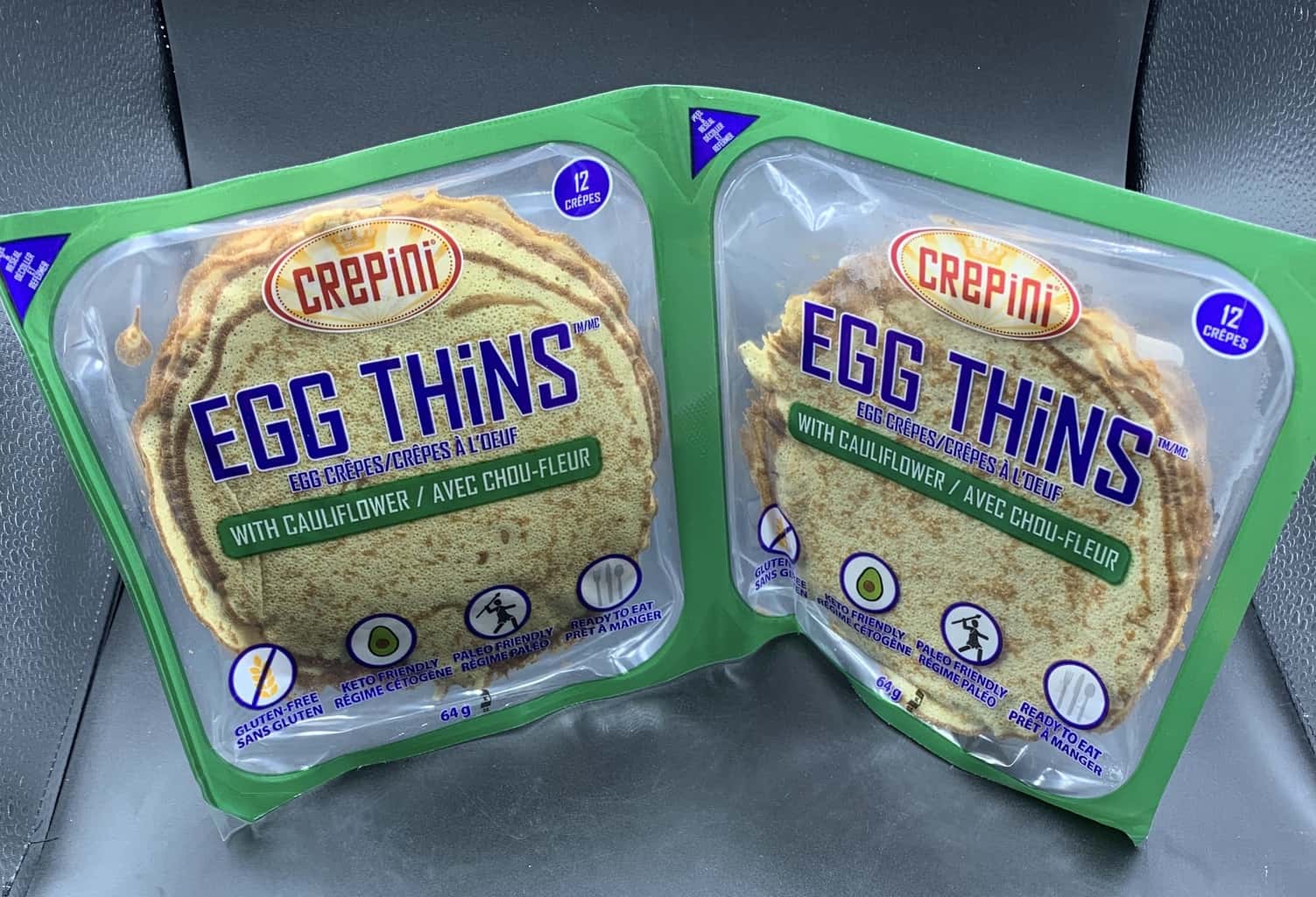 I've seen these Costco Crepini Egg Thins Egg Crepes all over instagram recently. They're SO popular with individuals who are watching their carbs or are on the keto diet. Time to review them!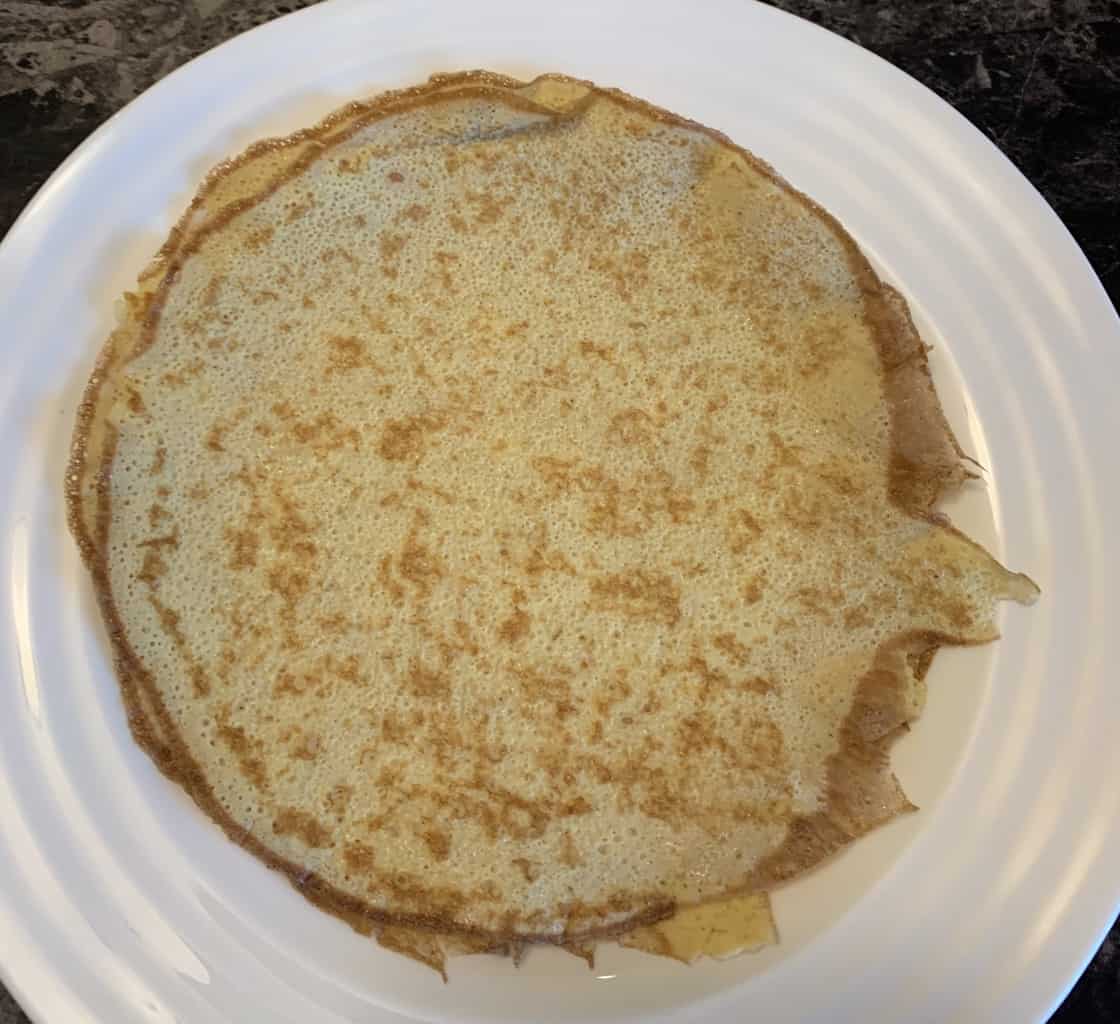 Taste
These are basically thin egg crepes with cauliflower. You can use them as a wrap, to replace bread or just enjoy as a savory or sweet crepe treat. What do they taste like? Pretty much like you'd expect, a super super thin, not very flavorful egg crepe. The flavorless part makes the crepes really versatile which I think is good because you can use these in a variety of ways then. It's basically like eating air or paper. If you're looking for something super flavorful and delicious look elsewhere. If you're looking for something to hold your sandwich meat or wrap toppings that's low calories and fat free, this might be exactly what you'd like.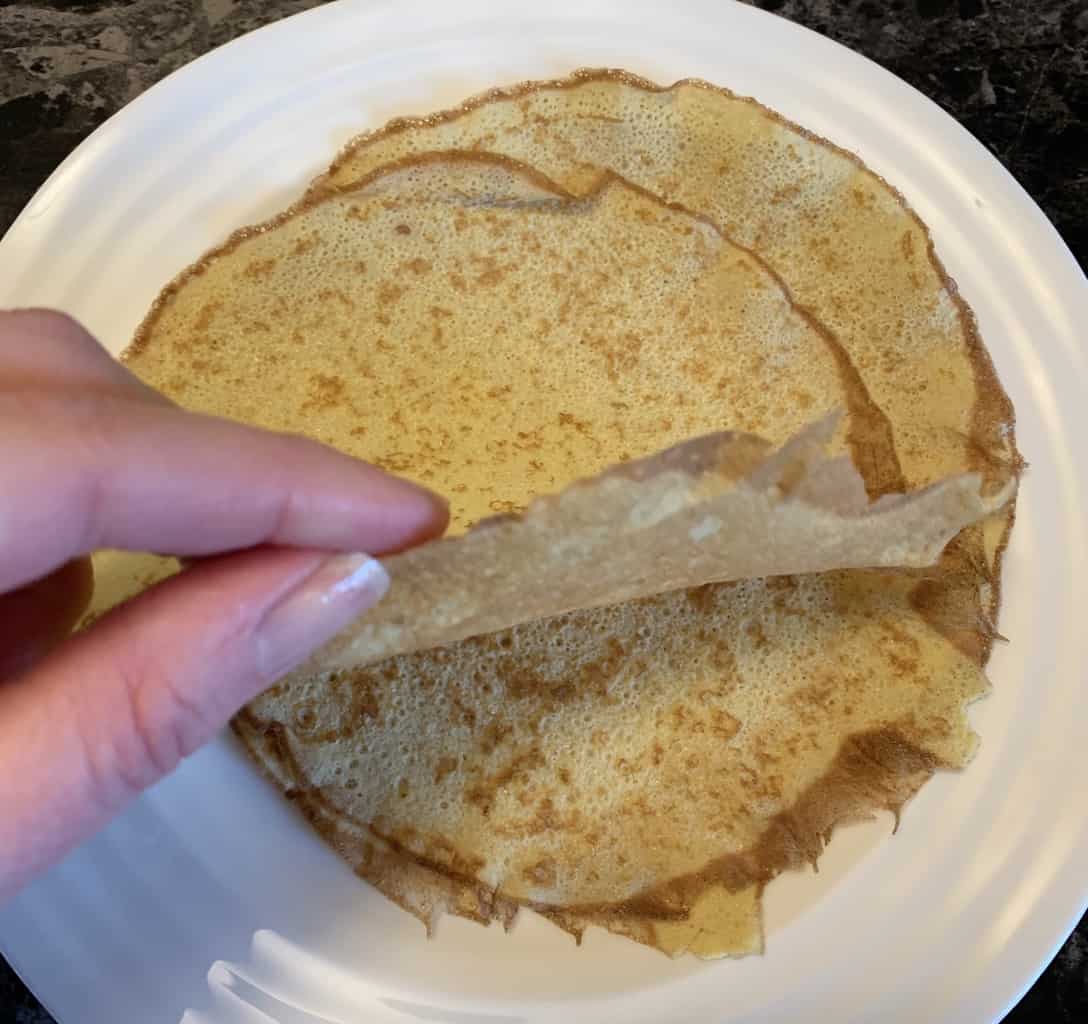 Cost
I paid $8.99 Canadian for the two-pack of egg thins which is EXPENSIVE in my opinion. You're definitely paying for the low carb, keto hype. When you pick up the package it feels like there's nothing actually in the package. Which is kind of true. There's 12 super thin crepes in each package.
Convenience
You can use the crepes as a wrap, in place of bread or even just as an actual crepe and choose to do savory or sweet. Once you open the package it recommends consuming the crepes within seven days. The best before date is just over a month from the date we purchased the crepes.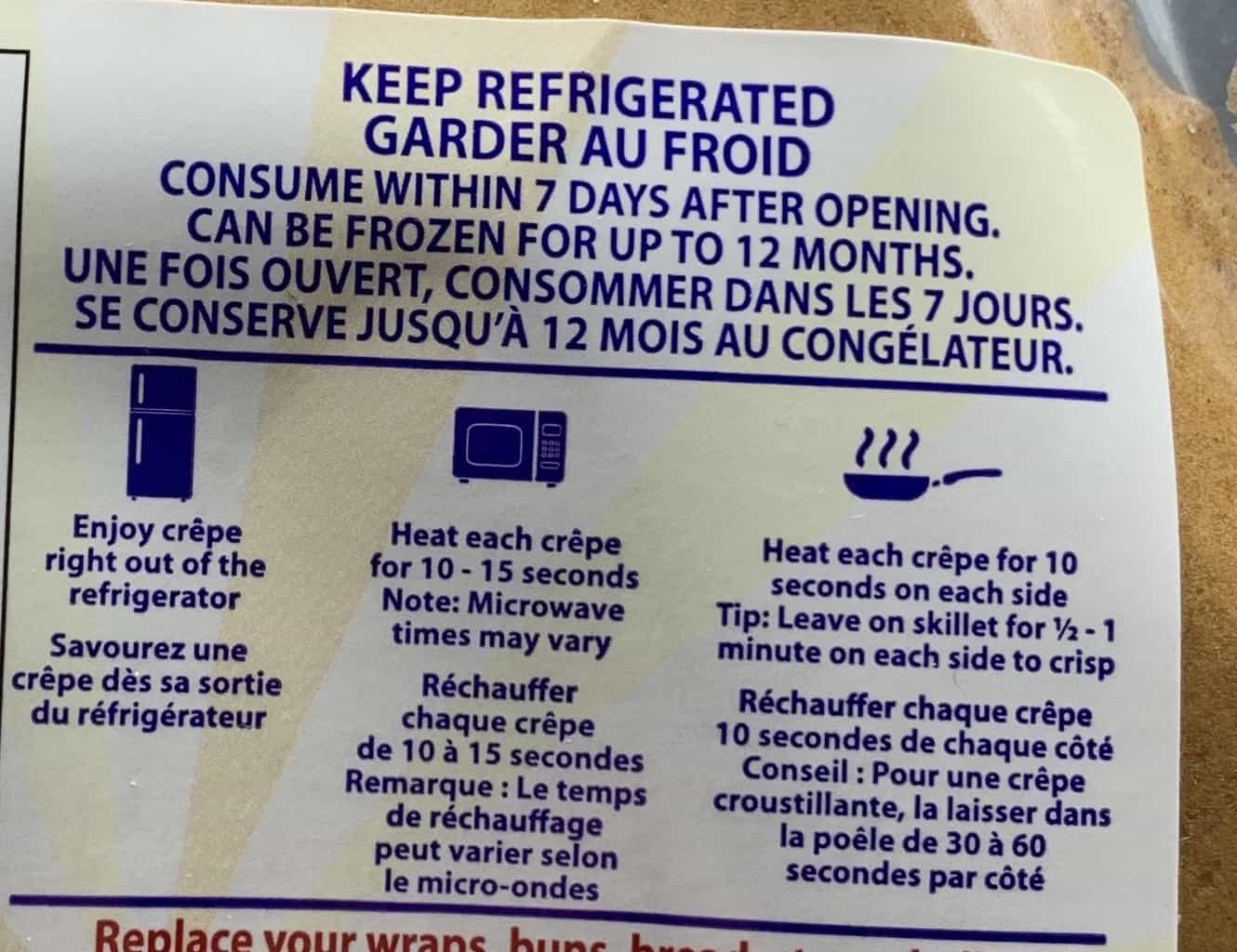 Nutrition
The crepes are gluten-free, paleo-friendly, low carb and keto-friendly. Once crepe is 8 calories, zero grams of fat, one gram of protein, zero grams of fibre or sugar and 25 mg of sodium. The ingredients list is short and sweet with mostly natural ingredients.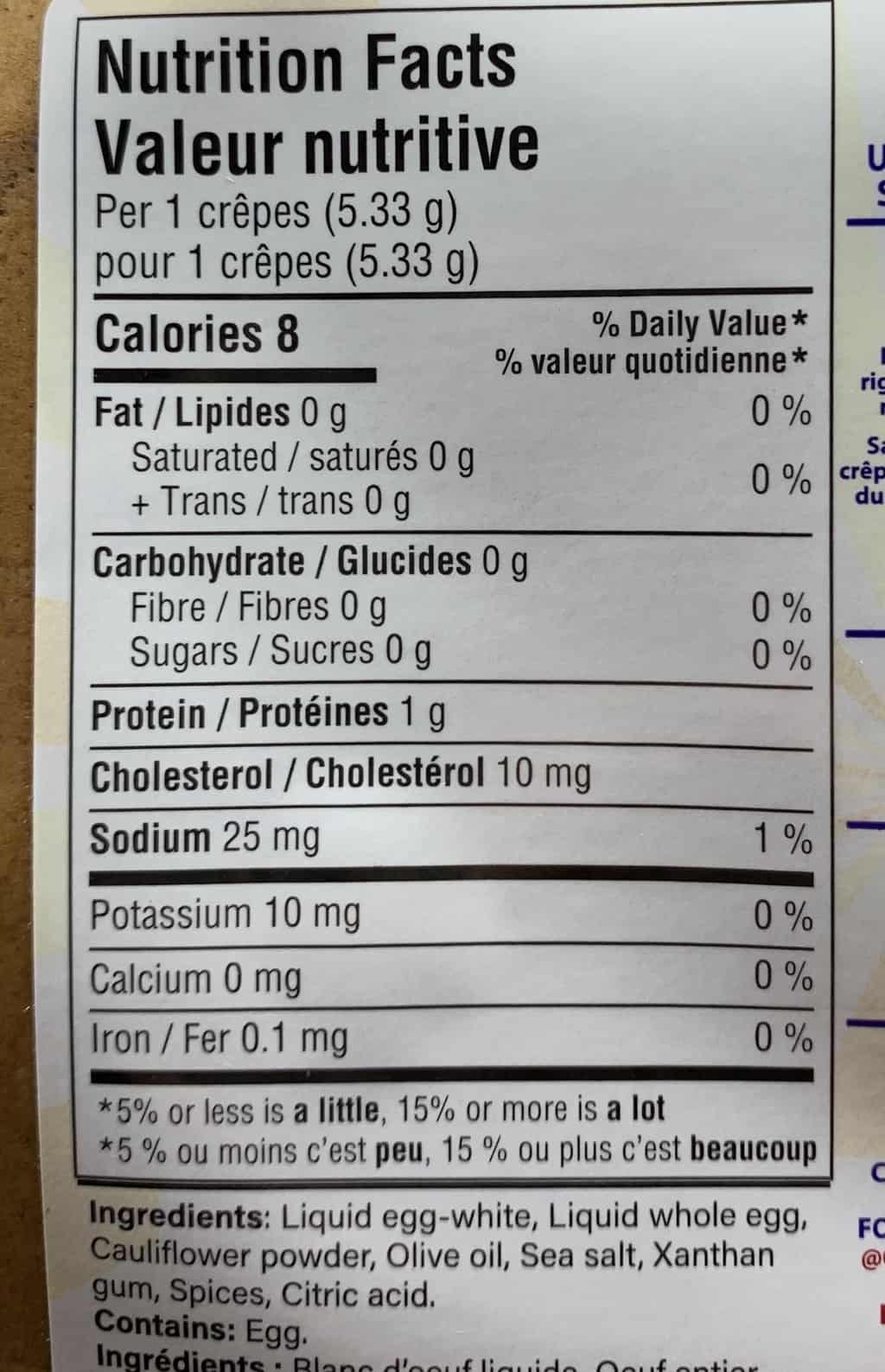 These are perfect if you're on a diet, they're basically like eating air and don't have carbs, fat, gluten or really much of anything other than eggs!
Taste: 8.5/10
Cost: 3/10
Convenience: 10/10
Nutrition: 9.5/10
Would you buy these? How would you use them? Have you tried them? What did you think?