It seems like a weird flavor combination but it works!
Please note that this review was not paid for or sponsored by any third party. The opinions in this review are strictly my own. I am not affiliated with Costco or any of its suppliers. I am just a fan of the company. I write these reviews to help my fellow shoppers.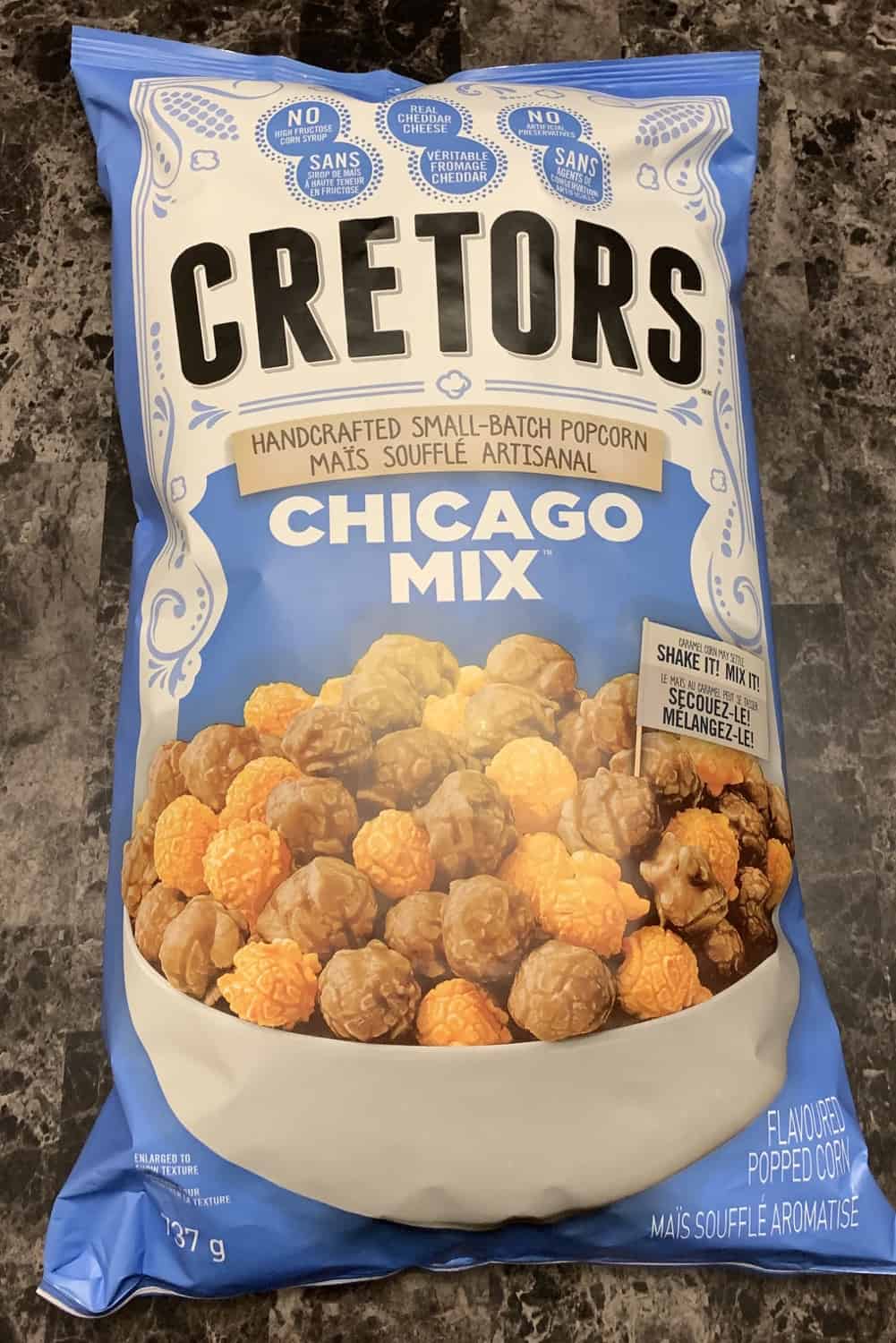 I've seen this Cretors Chicago Mix Popcorn for a long time at Costco but I never bothered to pick it up because I thought the flavor combination sounded so strange! Cheddar and caramel popcorn? What is that about?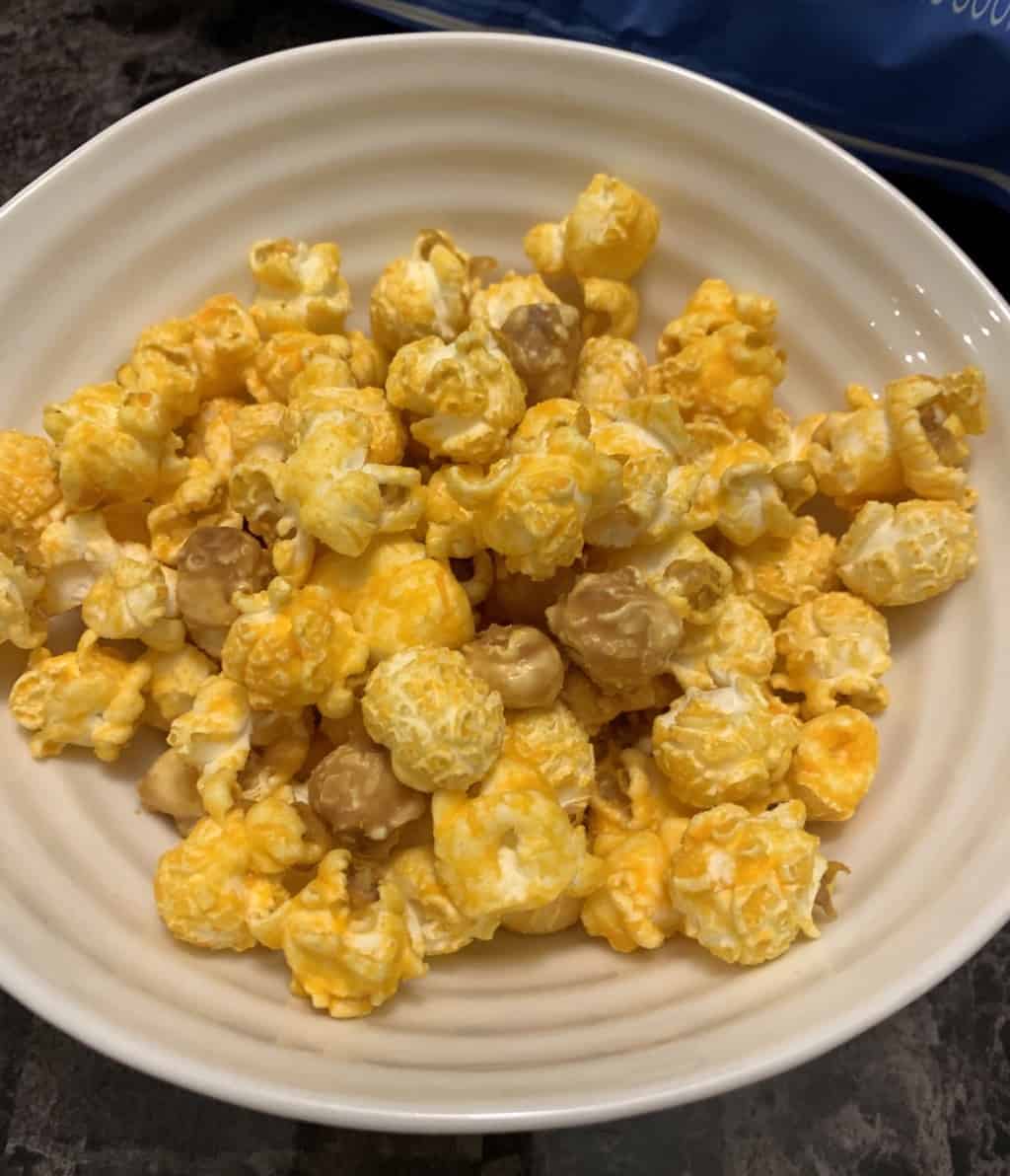 Taste
Despite my feelings that this combination of cheddar and caramel is a little odd, this popcorn is highly addictive and actually strangely tasty! The two flavors combine well together and also consumed alone each flavor is delicious. The caramel popcorn is sweet and crunchy. The cheddar is super cheesy and flavorful. Both my husband and parents were leery about trying this popcorn but everyone turned out to love it. My mom couldn't stop eating it!
Cost
I paid $6.89 Canadian for the 737 gram bag of Costco Cretors Chicago Mix Popcorn.
Convenience
The Costco Cretors Chicago Mix Popcorn makes an amazing, hard to put down and stop eating snack! The best before date is about seven months from the date we purchased the bag. My only gripe is that the bag isn't resealable. The caramel popcorn is heavier so you need to shake the bag well before opening it or if you really love the caramel popcorn try opening the bag from the bottom.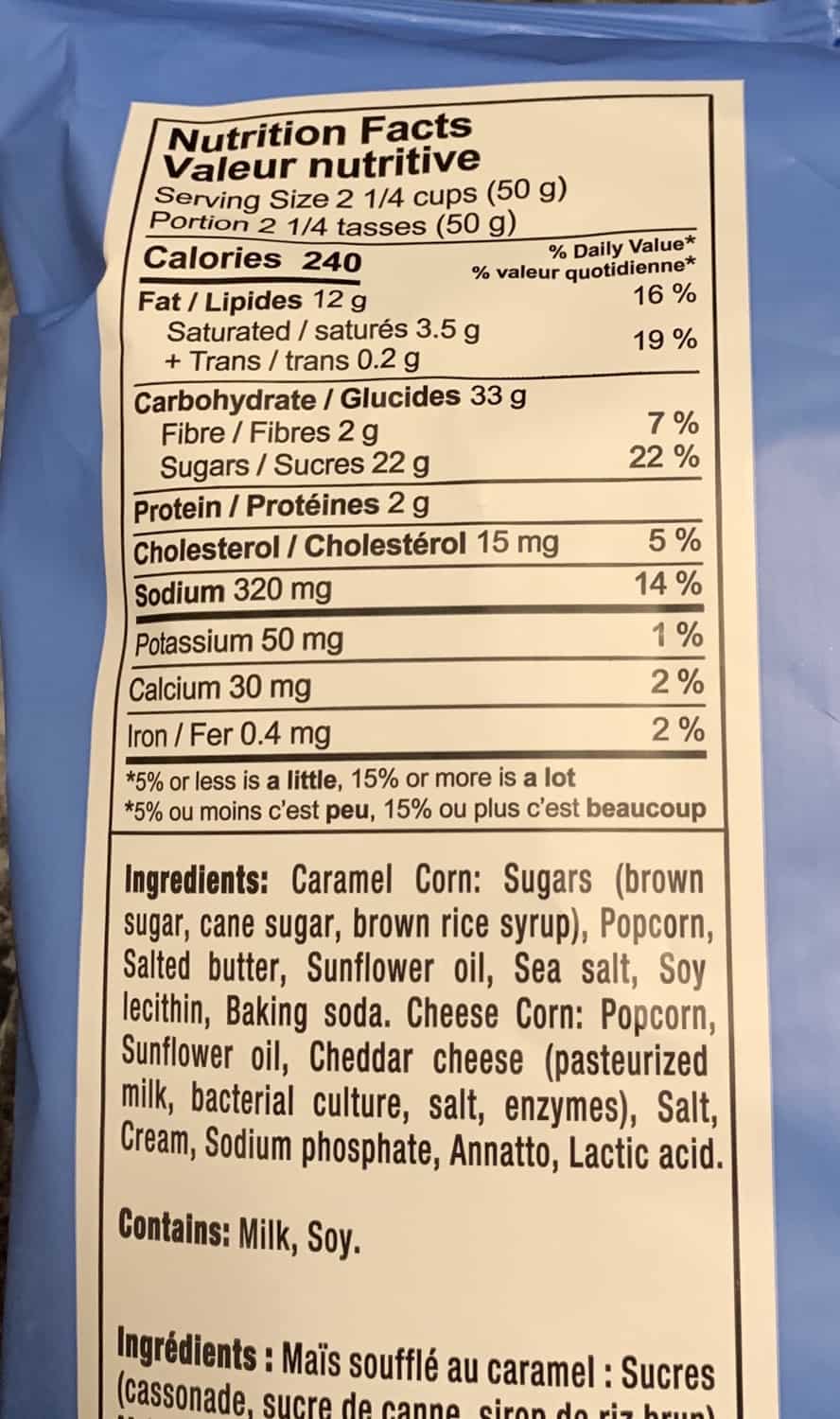 Nutrition
2 and 1/4 cups is 240 calories, 12 grams of fat, 33 grams of carbohydrates, 22 grams of sugar, 320 mg of sodium, two grams of fibre and two grams of protein. So..yeah, not healthy. The worst part about this popcorn is how EASY it is to eat a ton of it! So maybe portion some out for yourself or just say to heck with it and go balls to the wall!
This popcorn was a pleasant surprise.I never thought cheddar and caramel could taste so good. I'll try to limit my exposure to this product due to it's highly addictive and unhealthy properties.
Taste: 8.5/10
Cost: 8/10
Convenience: 10/10
Nutrition: 0/10
Cheddar or caramel? Which flavor are you reaching for more?