Not even healthy and definitely not tasty!
Please note that this review was not paid for or sponsored by any third party. However, I was given a free sample of this product to review. The opinions in this review are strictly my own. I am not affiliated with Costco or any of its suppliers. I am just a fan of the company. I write these reviews to help my fellow shoppers.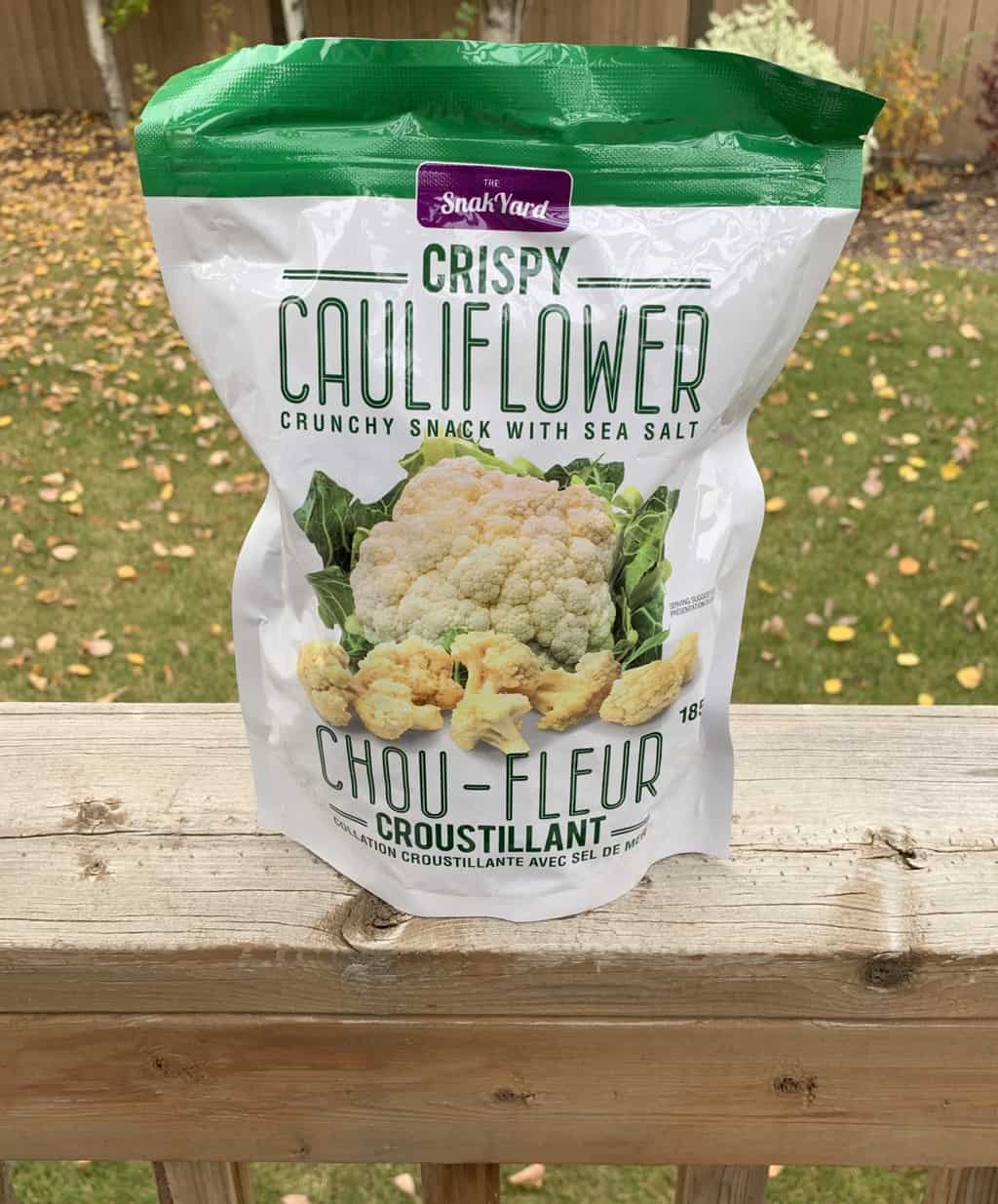 I'm all for gluten-free, healthy seeming snacks so when I saw the crispy cauliflower at Costco I knew I wanted to try it and review it! I sincerely hoped it would be really good so I could bring it to work to snack on. I didn't look at the nutrition label prior to purchasing it but just assumed it was a healthy option, I assumed wrong! Today I'm reviewing the Costco SnackYard Crispy Cauliflower!
Taste
Ugh. Not good! I couldn't even swallow one bite. It just wasn't good. It tasted as though it was laced with green tea? Which I found really weird. The flavor was just awful and the texture wasn't great either. I had three other people try this and nobody particularly liked it. There's a ton of other "healthy-ish", low carb options that taste much better!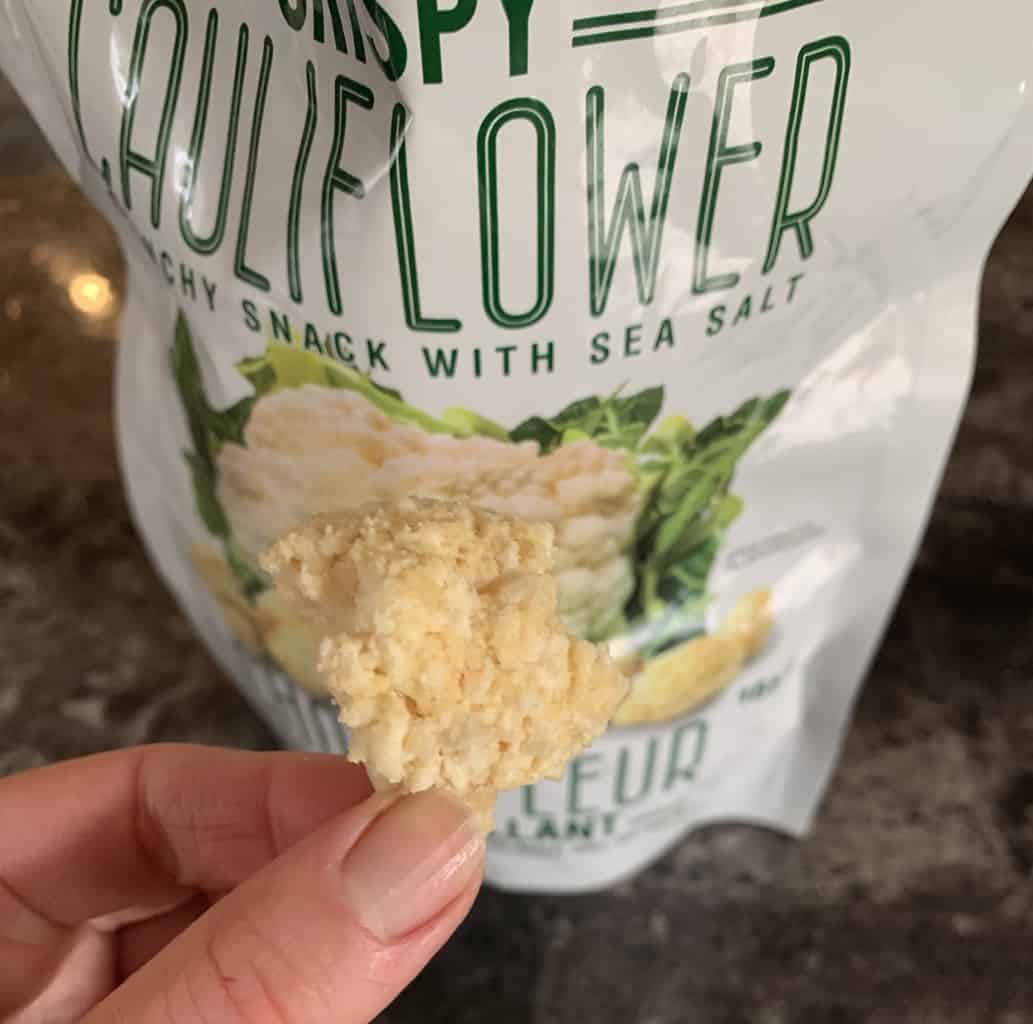 Cost
I paid $5.97 Canadian for the bag of SnackYard Crispy Cauliflower at Costco.
Convenience
So the bag is resealable which is nice and if you enjoy the taste of this it makes an easy and convenient snack to bring to work, have at home or enjoy on a road trip.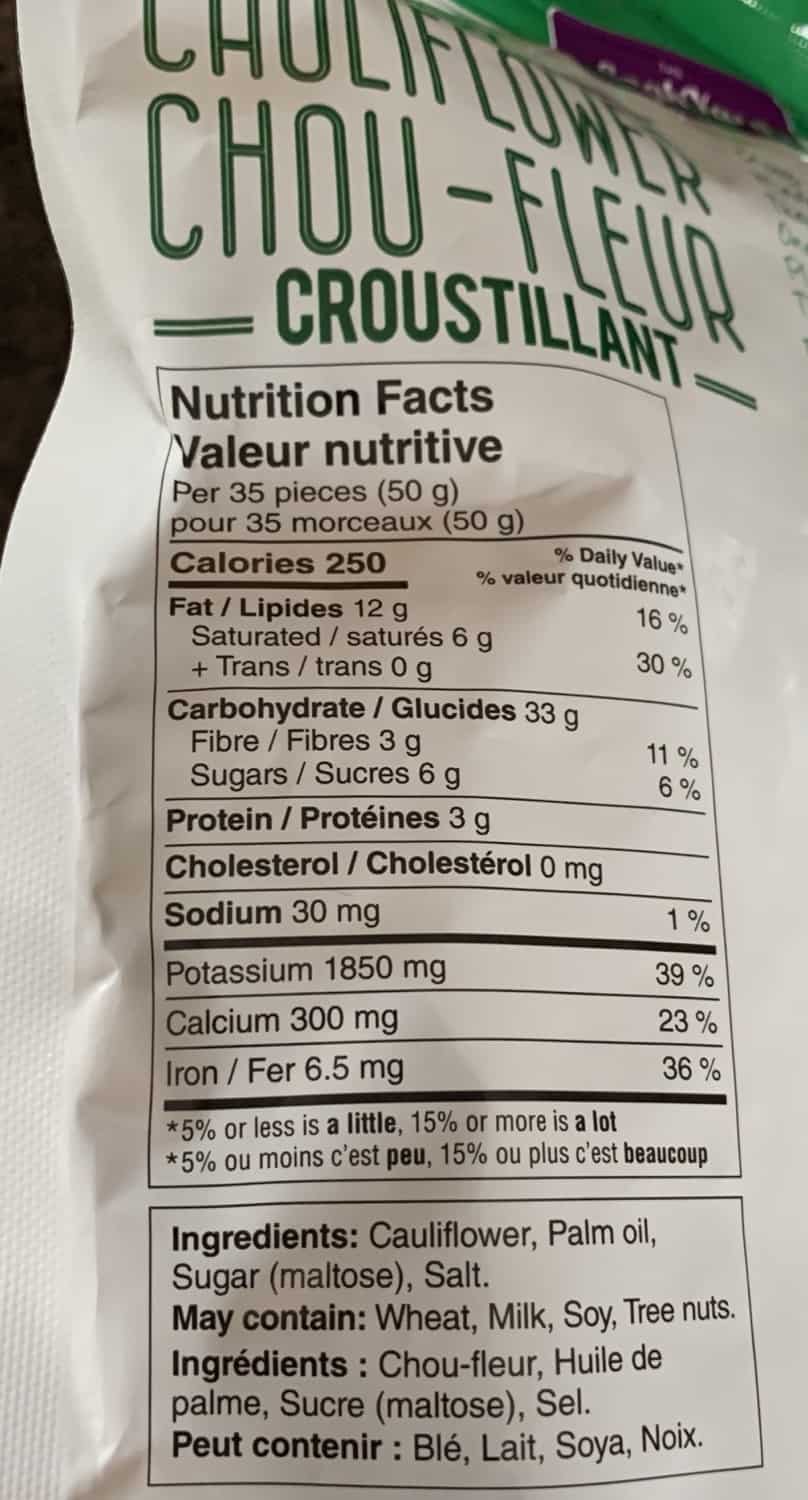 Nutrition
35 pieces (which is a ton) is 250 calories, 12 grams of fat, 33 grams of carbohydrates, six grams of sugar, three grams of fibre and three grams of protein. This actually ISN'T all that healthy for you! It has palm oil and sugar? And it doesn't even taste good!
This is a big nope for me! I couldn't even handle one peice and it's not much healthier than other snacks.
Taste: 1/10
Cost: 5/10 (not worth any money in my opinion based on taste but it's not that expensive if you like it)
Convenience: 10/10
Nutrition: 4/10
Have you tried this? Did you like it?