Hot dogs in pastry with everything bagel seasoning!
Please note that this review was not paid for or sponsored by any third party. However, I was given a free sample of this product to review. The opinions in this review are strictly my own. I am not affiliated with Costco or any of its suppliers. I am just a fan of the company. I write these reviews to help my fellow shoppers.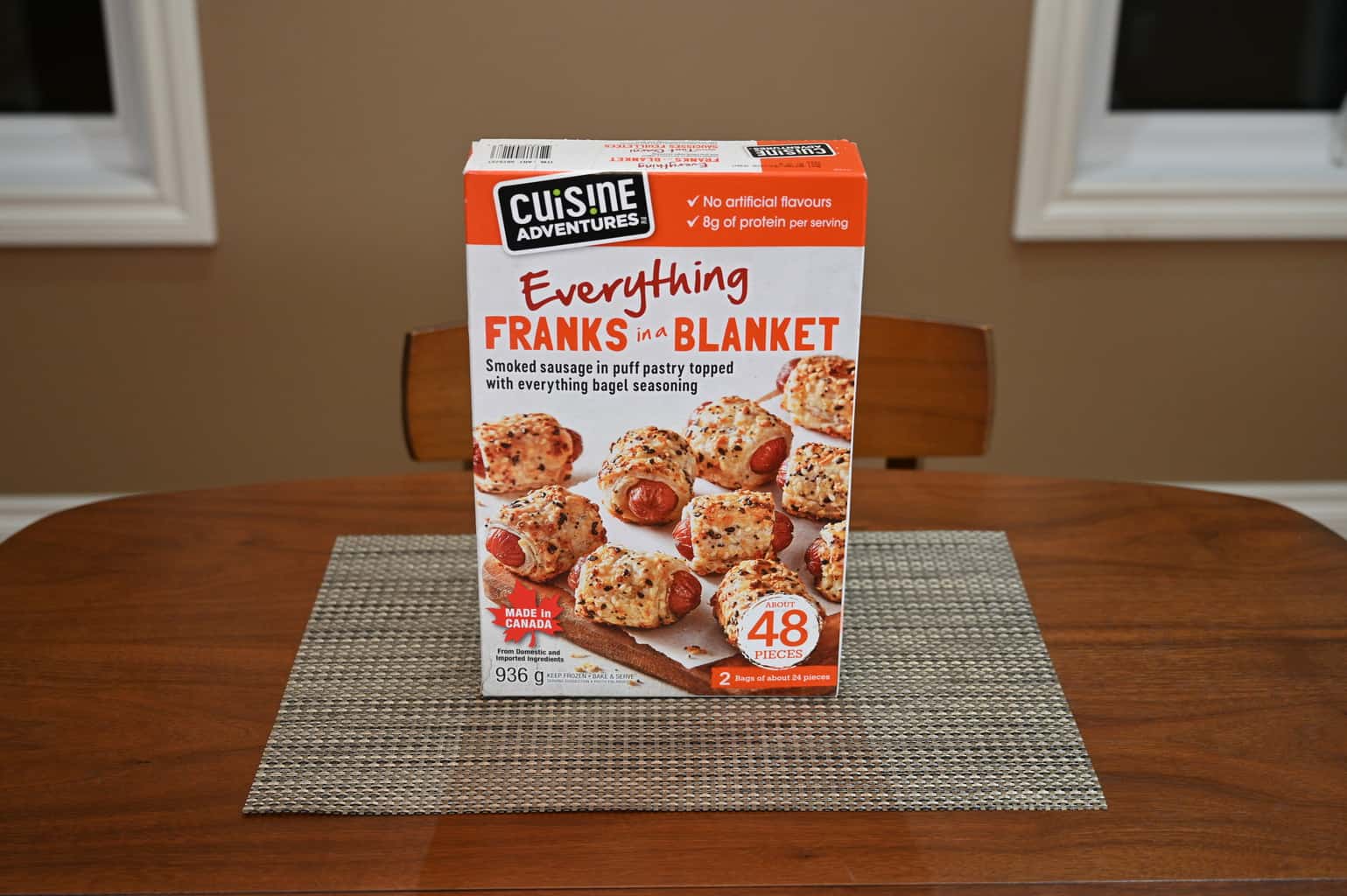 New year, new reviews! Sean and I actually tried these Costco Cuisine Adventures Everything Franks in a Blanket. These can be found in the freezer section and the item number is 5075727.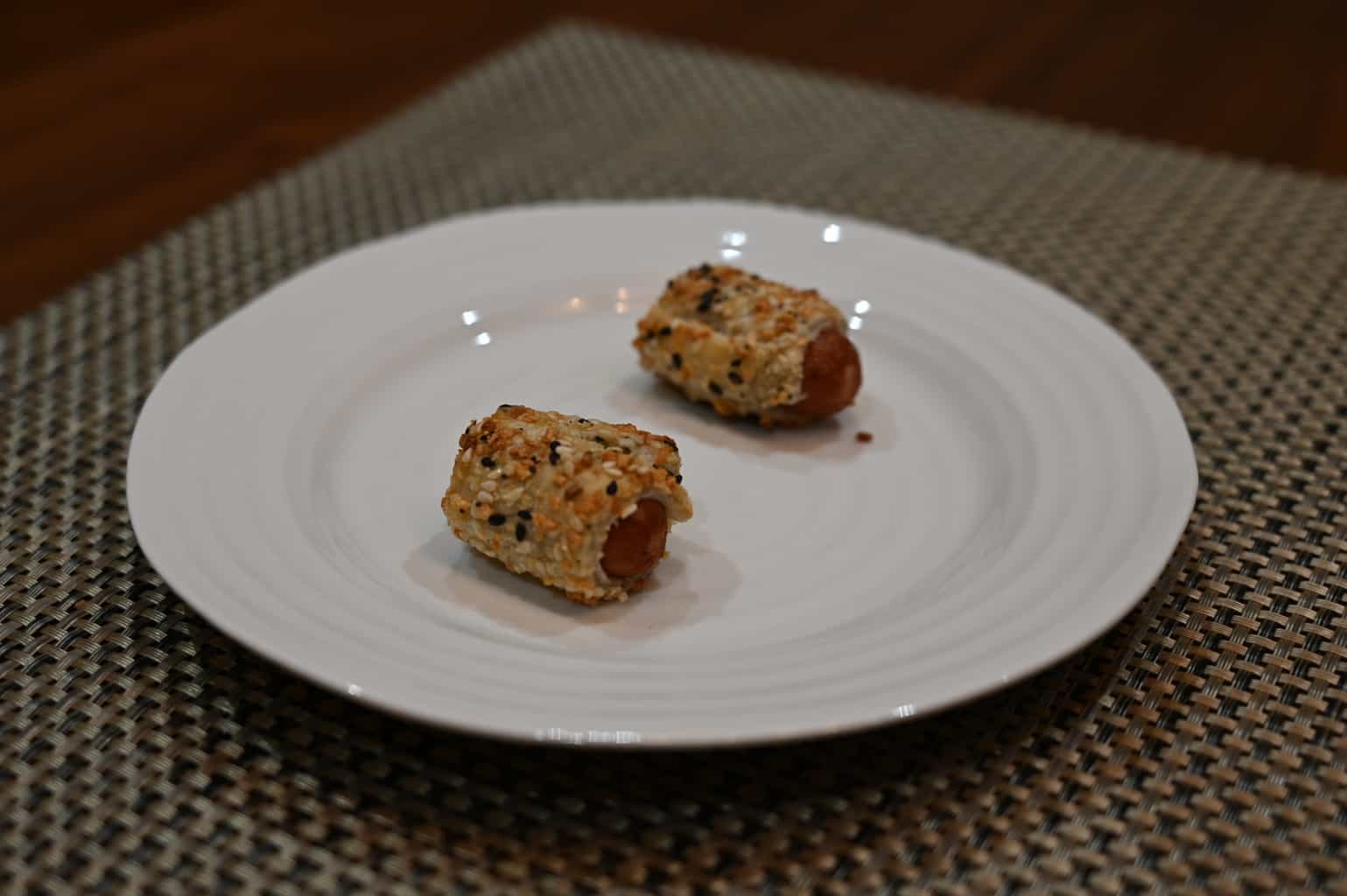 Taste
These are tasty! They're pretty much like a hot dog, wrapped in puff pastry with everything bagel sprinkles all over the outside. They're extremely flavorful and really salty. The "frank" or hot dog itself is not lean at all and definitely has the fatty, greasy hot dog flavor. The puff pastry is fine but you don't really taste it because it's covered in everything bagel seasoning. If you like everything bagel seasoning and hot dogs, you'll like these. I enjoyed these and two was enough for me! I enjoyed these more when I put mustard on them versus just trying them plain.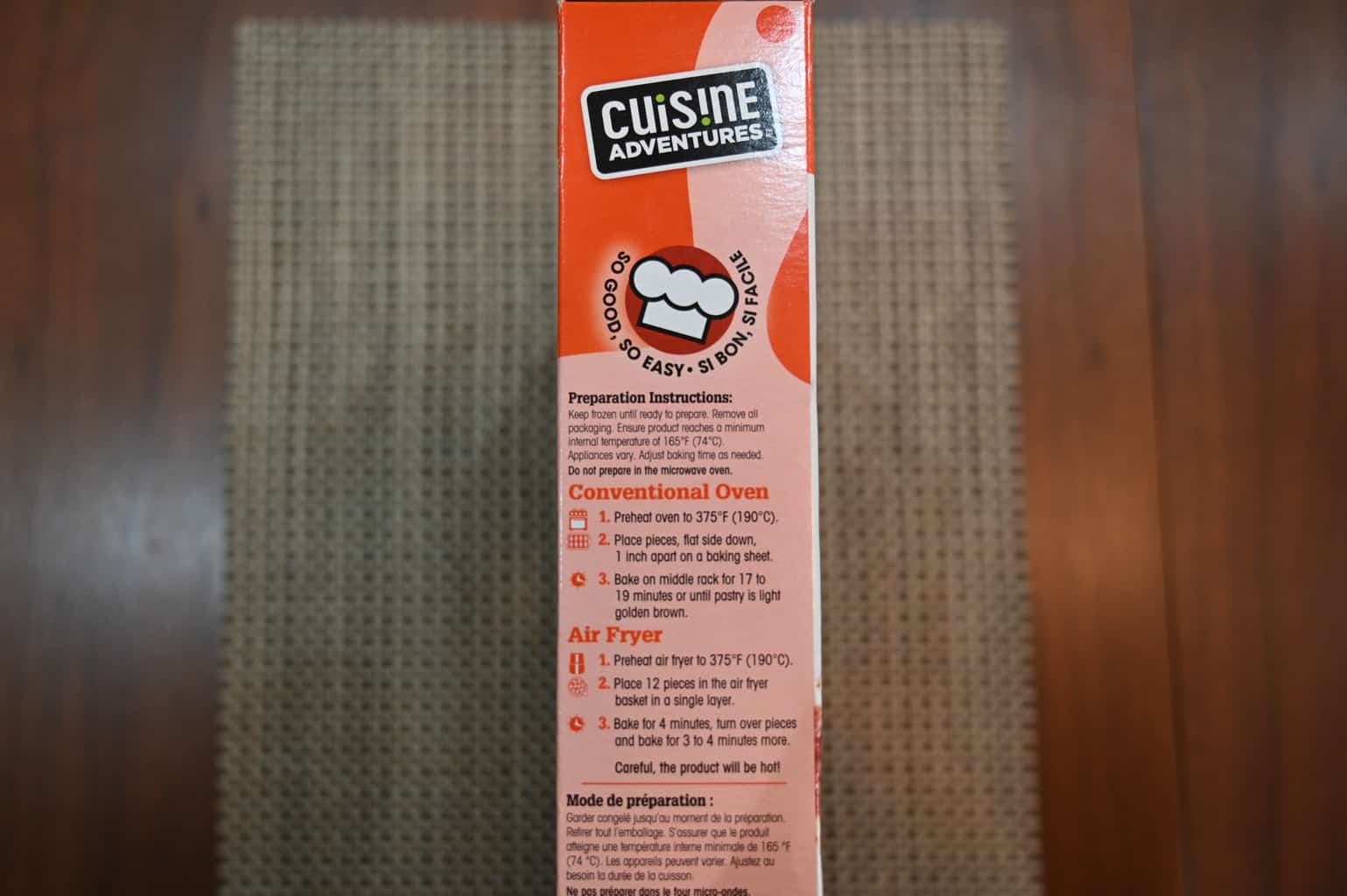 Cost
I paid $12.99 Canadian for the 936 gram box that comes with 48 pieces.
Convenience
To cook these you just preheat the oven to 375 farenheit, and bake them in the oven for 17 to 19 minutes. You can also air fry them as well.
Nutrition
Four pieces is 290 calories, 22 grams of fat, 440mg of sodium, eight grams of protein, one gram of fibre, zero grams of sugar and 15 grams of carbohydrates. These are not gluten free and have a decent amount of calories, fat and sodium for four small franks in a blanket.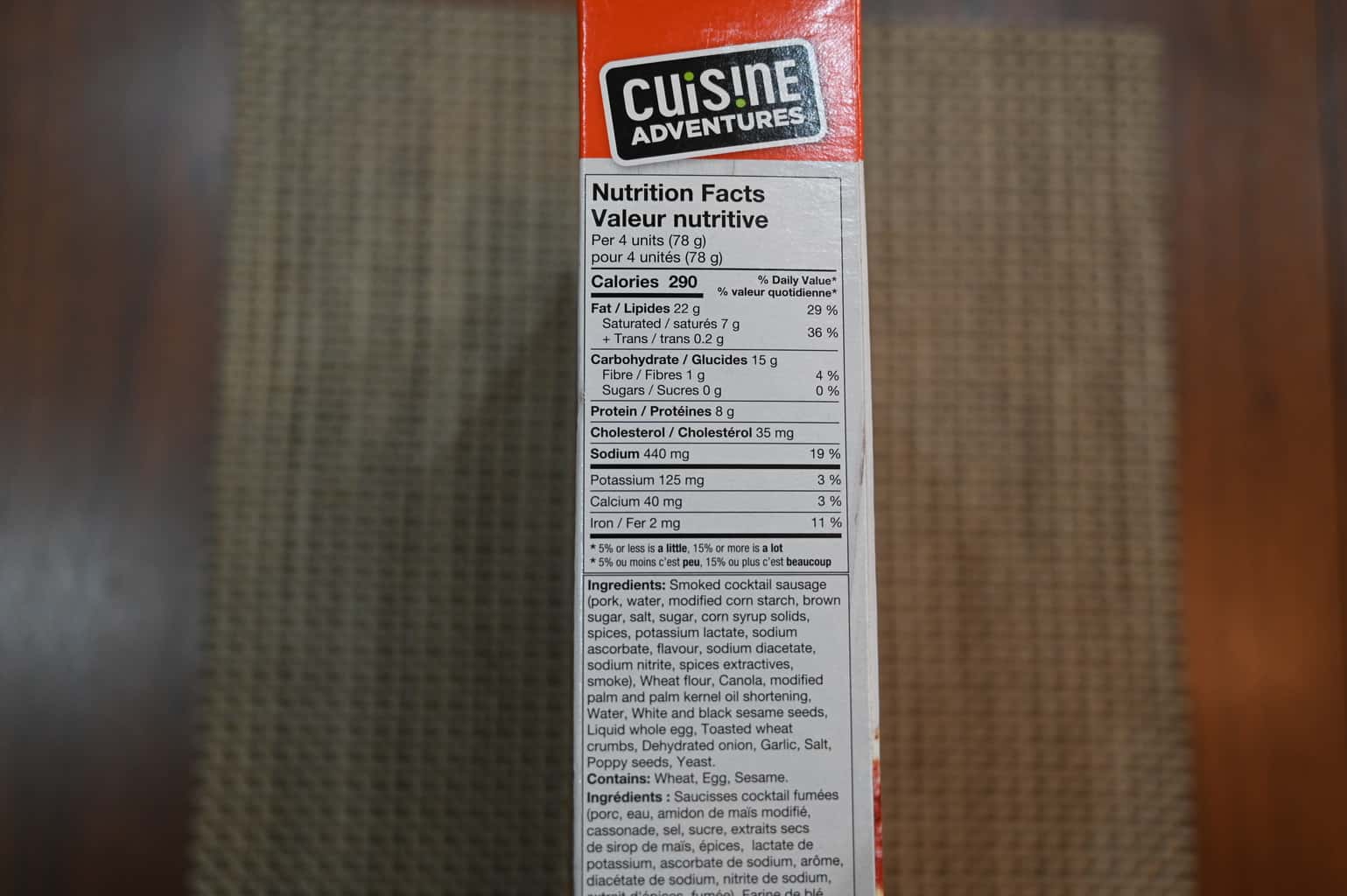 These are delicious and flavorful. I preferred them with mustard and Sean enjoyed his with ketchup and mustard! I probably wouldn't be dying to buy these again because I'm just not really that into hot dogs or "franks" but if you are and love pigs in a blanket as an appetizer and everything bagel seasoning I definitely recommend you try these for yourself!
Taste: 7.5/10
Cost: 7/10
Convenience: 9/10
Nutrition: 2/10
Leave a comment if this review was helpful and also share what your thoughts are on this product!