Super flavorful with a little heat!
Please note that this review was not paid for or sponsored by any third party. I purchased this product with my own money and the opinions in this review are strictly my own. I am not affiliated with Costco or any of its suppliers. I am just a fan of the company. I write these reviews to help my fellow shoppers.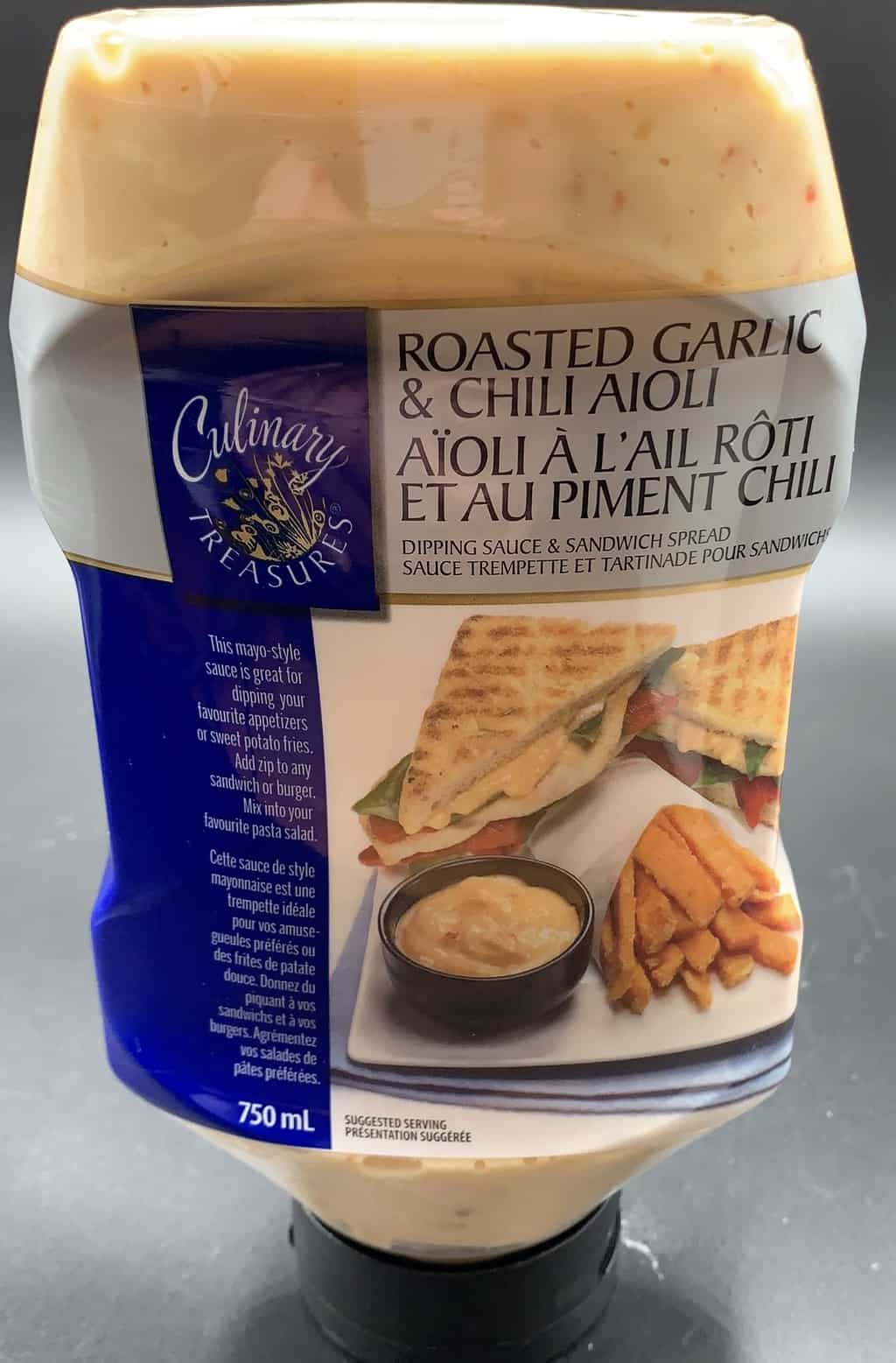 I'm slightly obsessed with sweet potato fries and I love the creamy dip you get with sweet potato fries when you order them from a restaurant. I've seen this Costco Culinary Treasures Roasted Garlic & Chili Aioli for a while now at Costco and decided to pick it up to review.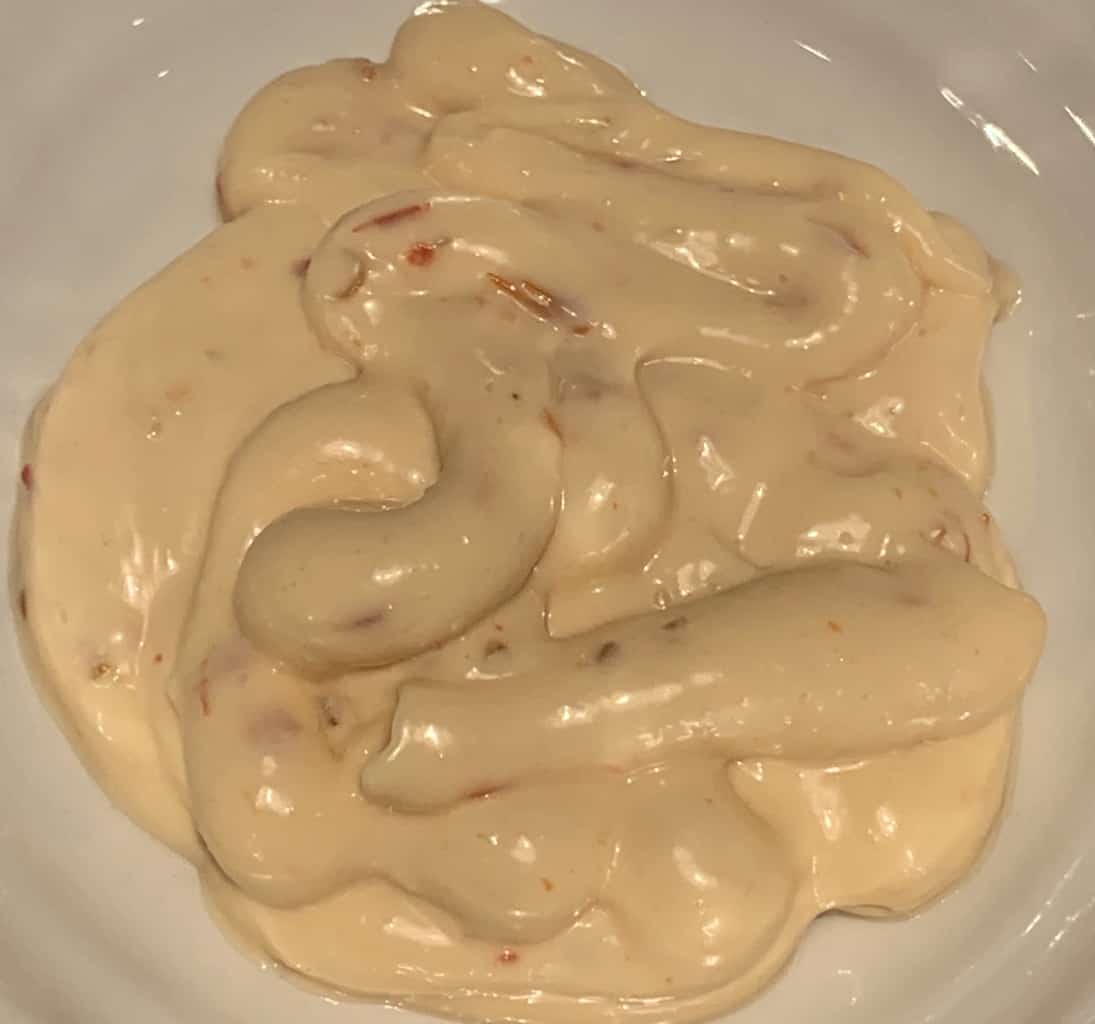 Taste
I wasn't expecting this to be so hot! I kind of ignored the chili part of the title and wasn't expecting this to be as spicy as it is. My husband really loves the spice and thinks this is delicious. Although spicy this is definitely flavorful. You can taste strong garlic flavor as well as lots of spicy chili. The two flavors complement each other well and a little goes a long way flavor wise. I'm a bit of wuss when it comes to spice so if you like hot food and garlic you'll probably really enjoy this aioli!
Cost
I paid $7.99 Canadian for the two-pack of aioli (each bottle is 750 ml. Not bad for such a large amount of aioli!
Convenience
There's so many ways you can use this, on sandwiches, burgers, with chicken strips or fries (specifically sweet potato fries). You could have it with wings or even use it as a veggie dip. The best before date on my bottle is about six months from the date I purchased the aioli. Also once opening you need to refrigerate the aioli.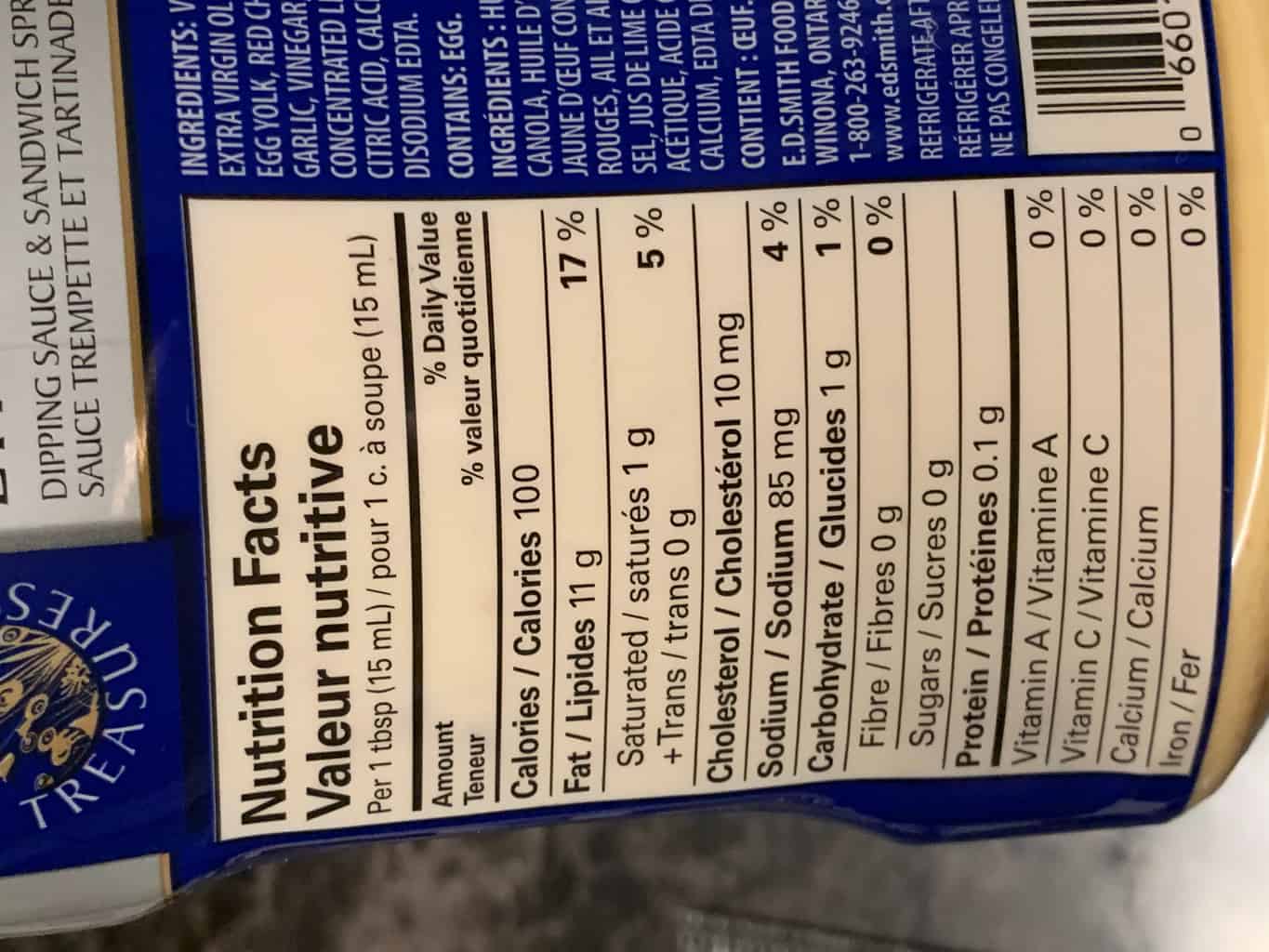 Nutrition
One tablespoon is 100 calories, 11 grams of fat, 85 mg of sodium, 0 grams of fibre, sugar and protein and one gram of carbohydrates. There's a few suspicious ingredients on the ingredients list that I'm not sure about! Such as disodium edta?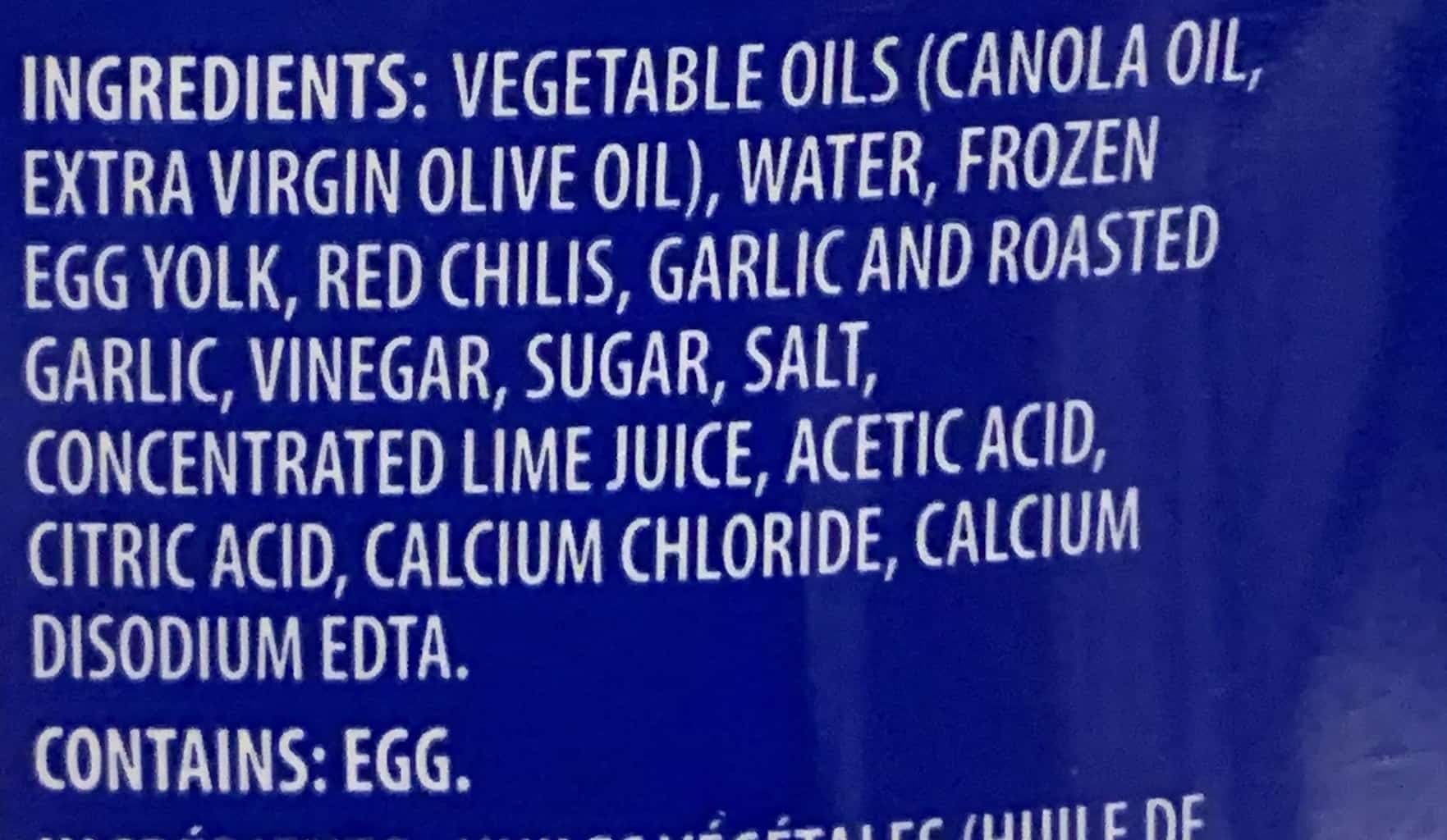 I won't be purchasing this anytime soon because I have so much to use up! My husband really enjoyed it and I liked it too, I just found it a little too spicy.
Taste: 6.5/10
Cost: 9/10
Convenience: 10/10
Nutrition: 1/10
What's your favorite sauce to buy from Costco?