Are these canned peaches or mango slices? Convenient, but are they worth it?
Please note that this review was not paid for or sponsored by any third party. I purchased this product with my own money and the opinions in this review are strictly my own. I am not affiliated with Costco or any of its suppliers. I am just a fan of the company. I write these reviews to help my fellow shoppers.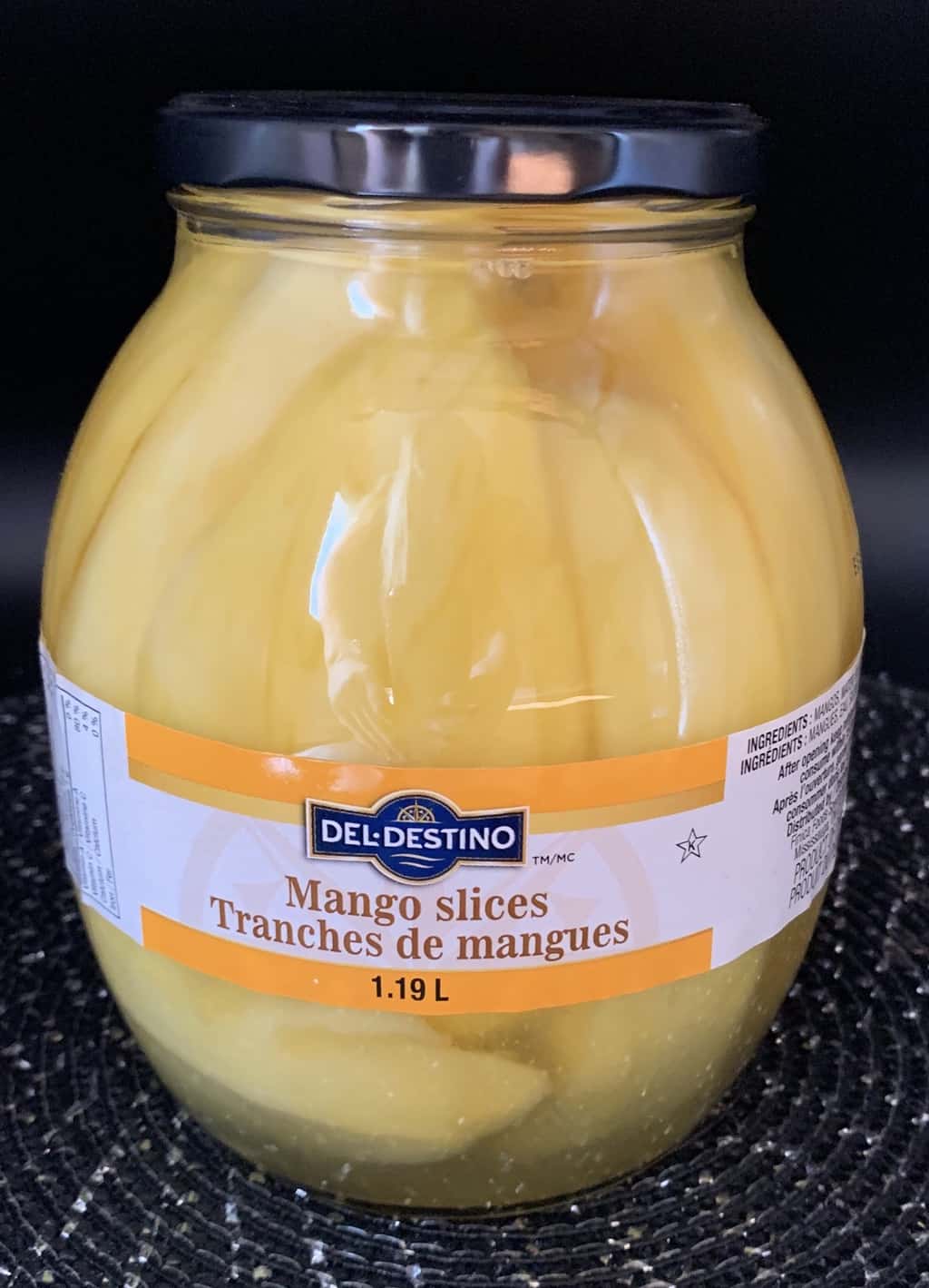 Do you love mangoes but despise cutting them? Do you ever find it difficult to find perfectly ripe mangoes? Today I'm reviewing these Costco Del Destino Mango Slices that can be found at Costco in the section with other jarred vegetables usually near the sauces as well.
Taste
These taste like delicious, soft, sweet, ripe canned peaches! Not quite close to fresh mango. They're conveniently sliced and jarred! I recommend placing the jar In the fridge before consuming but I usually like to eat my fruit cold. When I was picking a jar I noticed that there was different ripeness levels to choose from. Usually, you can tell by looking at the firmness of the mango and the color. The lighter, firmer mangoes are generally less sweet and crisper. The darker colored, softer appearing mangoes are usually quite soft (sometimes even mushy) and are very sweet. However, I found these tasted more like canned peaches than mango so if you like canned peaches you might like these.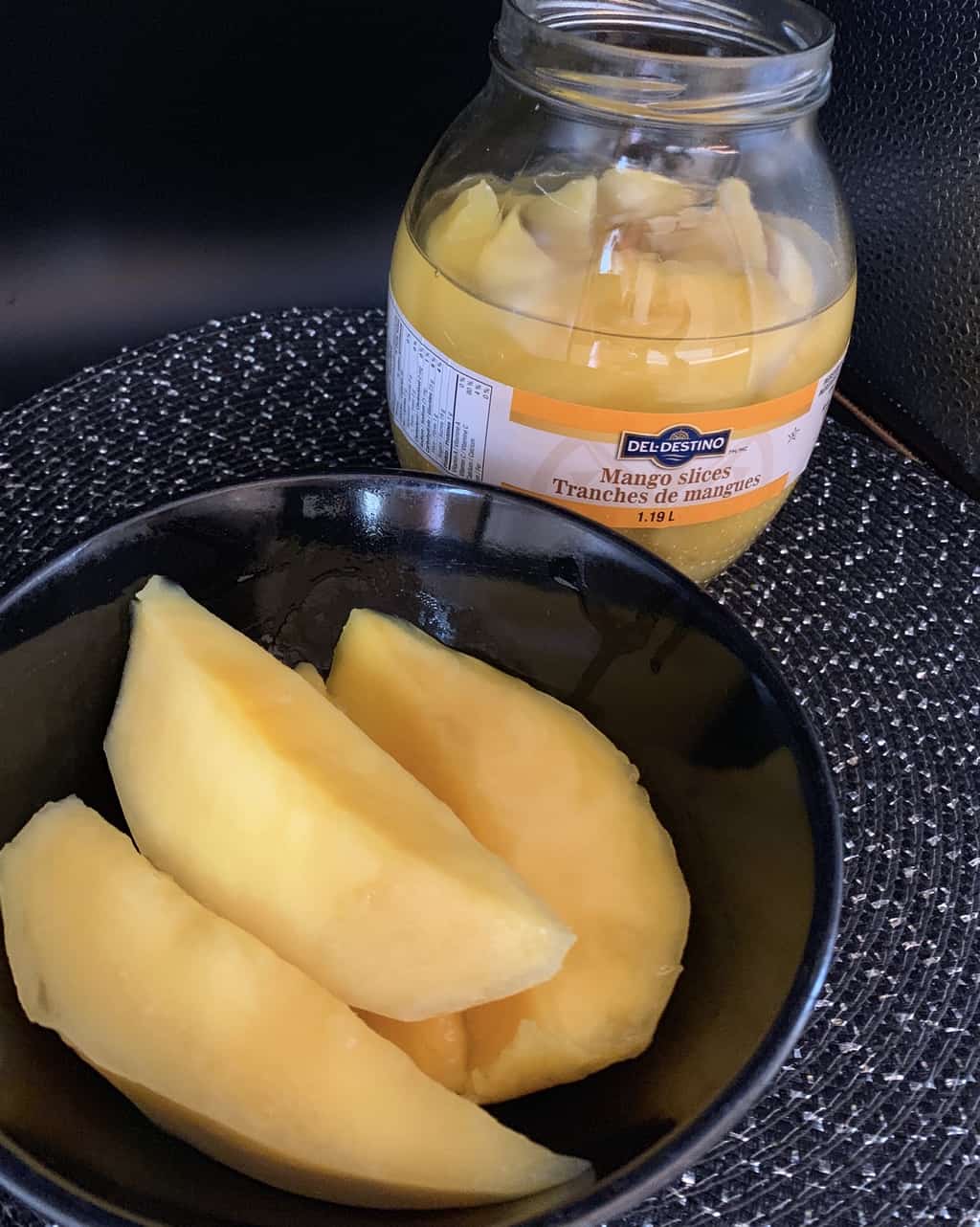 Cost
The 1.19 liter jar of mangoes cost $10.99 Canadian (regular price) – definitely not cheap. You can buy an entire case of about nine mangoes for less than that. However, you're paying for the convenience of having ripe, already sliced mangoes. When I've purchased fresh sliced mangoes before, those were also quite expensive. Mango is also generally not one of the cheaper fruits to buy, at least not where I live.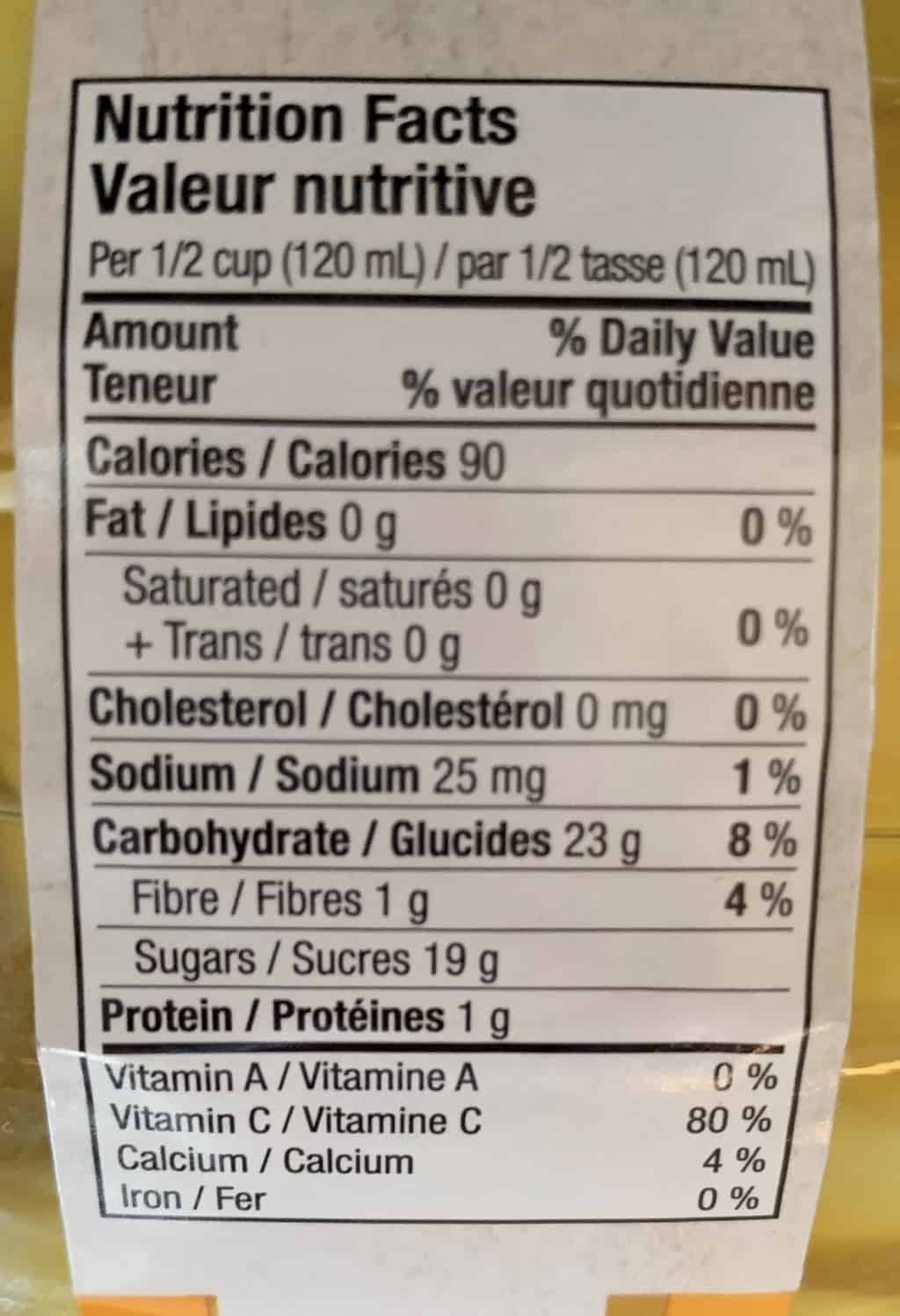 Convenience
As I mentioned! You're getting sliced mangoes that are ready to consume. The jar indicates that the mangoes should be consumed within 15 days of the jar being opened and also indicates that the mangoes should be kept in the fridge once opened.

Nutrition
The ingredients list is super short but it does contain sugar as an ingredient. A half-cup of mango is 90 calories, zero grams of fat and nineteen grams of sugar. Definitely high in sugar but that's mostly natural sugar. Whenever I have jarred or canned fruit that's packed in any kind of juice or has added sugar I simply rinse the fruit to remove a bit of excess sugar.
These are way more convenient than dealing with cutting your own mangos. However, I probably won't purchase them again due to the cost and added ingredient of sugar as well as the fact they don't really taste like fresh mango!
Taste: 9.5/10
Cost: 4/10
Convenience: 10/10
Nutrition: 6/10
Do you like mangoes? What's your favorite tropical fruit?