Pretty looking little bonbons!
Please note that this review was not paid for or sponsored by any third party. The opinions in this review are strictly my own. I am not affiliated with Costco or any of its suppliers. I am just a fan of the company. I write these reviews to help my fellow shoppers.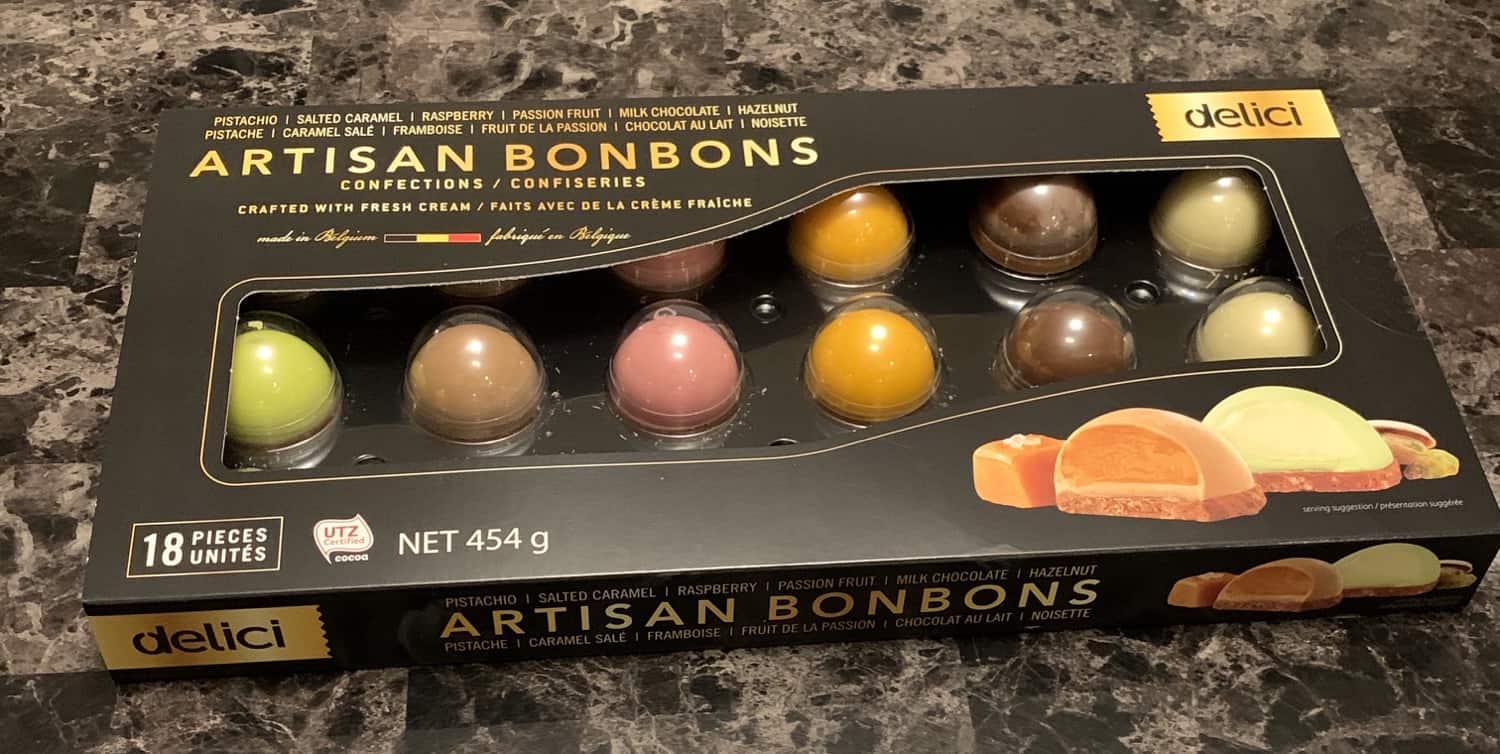 I always love checking out new desserts at Costco, last time I was there I found these Delici Artisan Bonbons in the refrigerated section by the cakes in the bakery. Considering our love for sweets we decided to pick them up to try.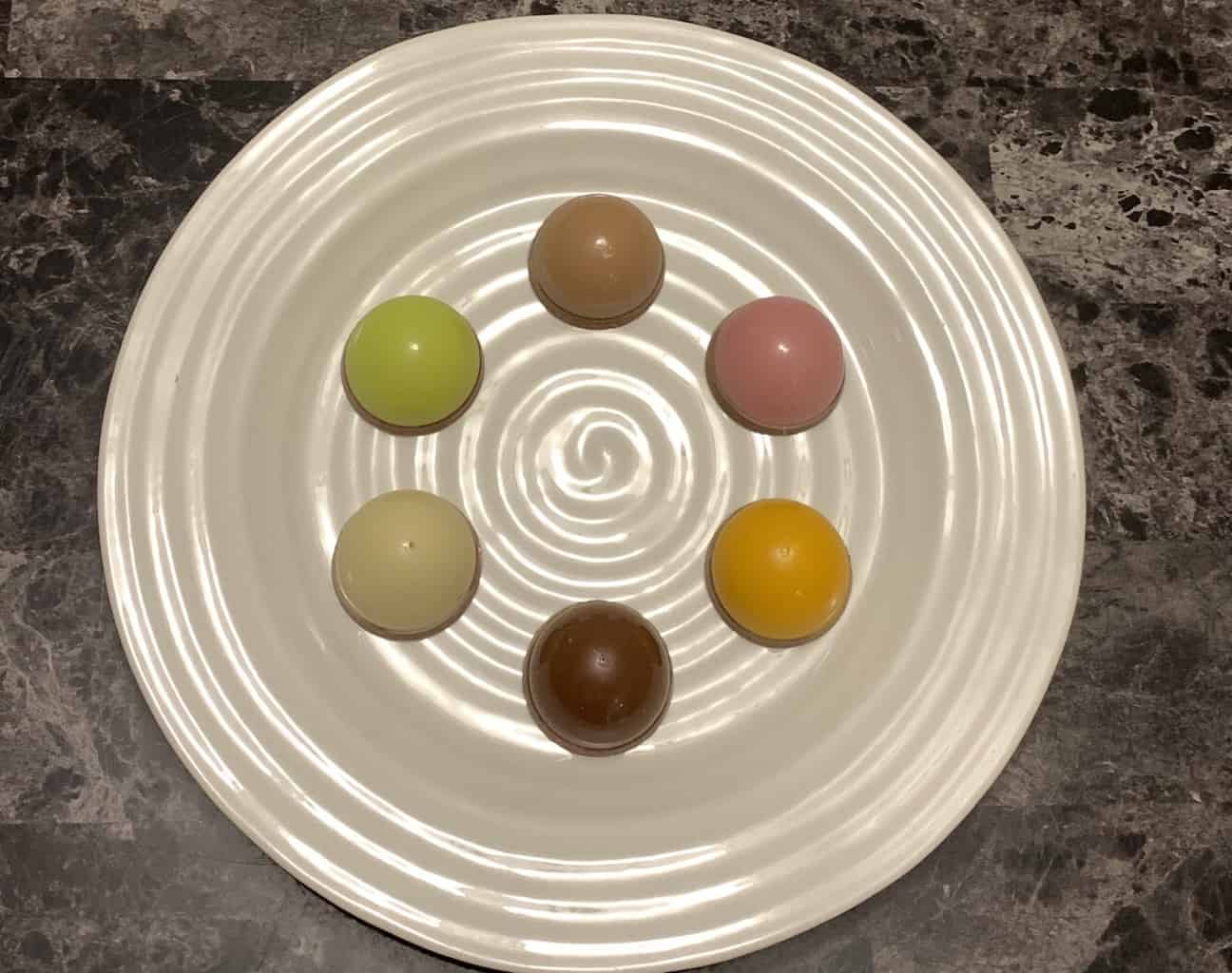 Taste
These are not only really unique but pretty tasty! They have a hard, shiny, colored chocolate outer shell and on the inside is a light, delicious, flavored cream. The shell is actually really hard and not exactly easy to cut through so calling them "bonbons" seems fitting. They're like a chocolate with a mousse or cream center. There's a crispy cookie bottom too. You get six different flavors in the box, raspberry, passion fruit, hazelnut, pistachio, salted caramel and milk chocolate. My favorites are the raspberry and passion fruit, they're so delicious and fruity. Salted caramel and milk chocolate are also delicious. Hazelnut and pistachio are both really good, just not my favorite compared to the others. The cream filling is smooth, rich, light and flavorful. I definitely enjoyed these.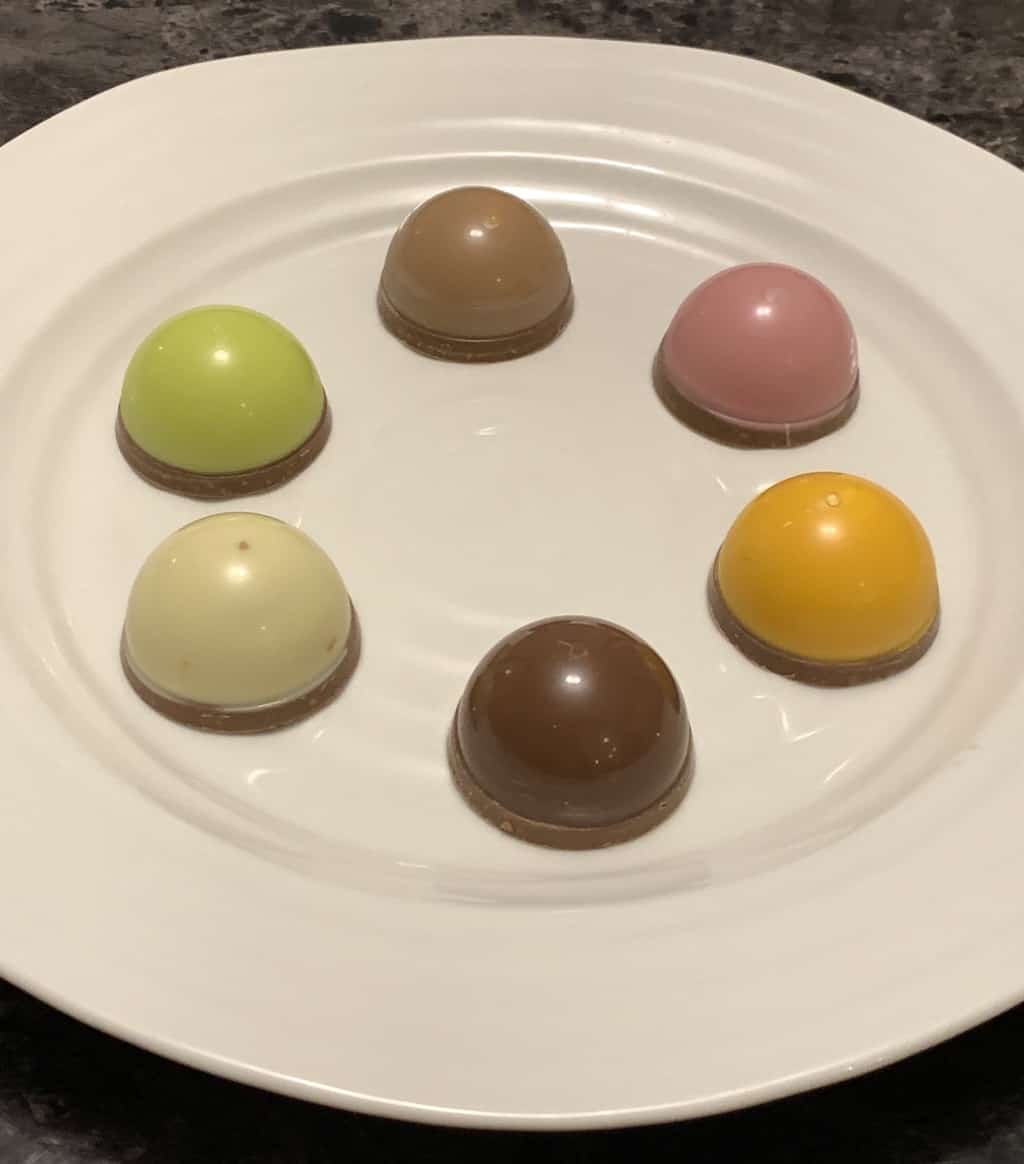 Cost
These aren't cheap. I paid $16.99 Canadian for the box of 18 bonbons. You're definitely paying for the packaging and unique appearance!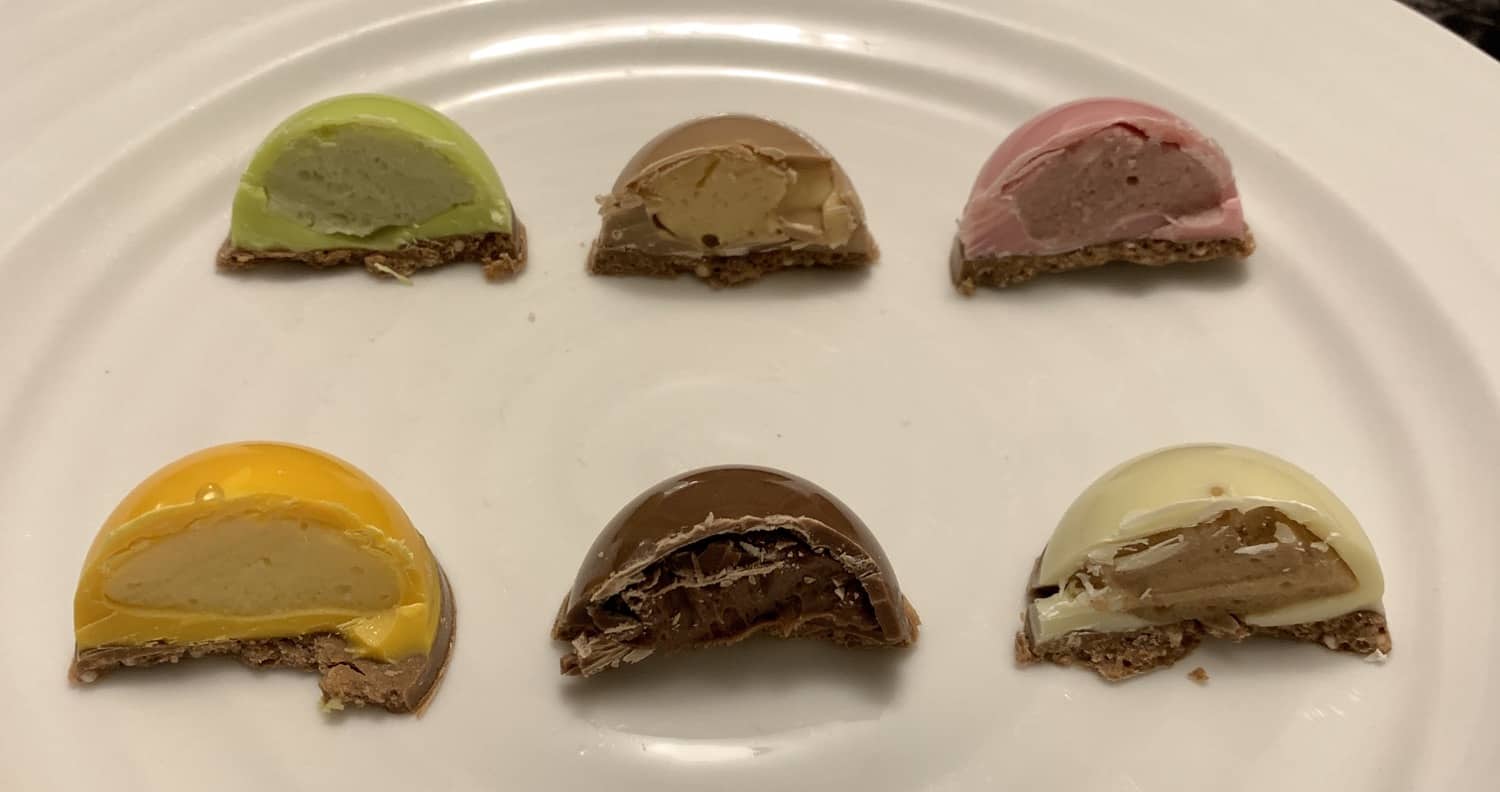 Convenience
The best before date is about a month from the date we purchased the bonbons. They need to be kept refrigerated. These a are a fun and unique dessert to have that would definitely be enjoyed during the holidays!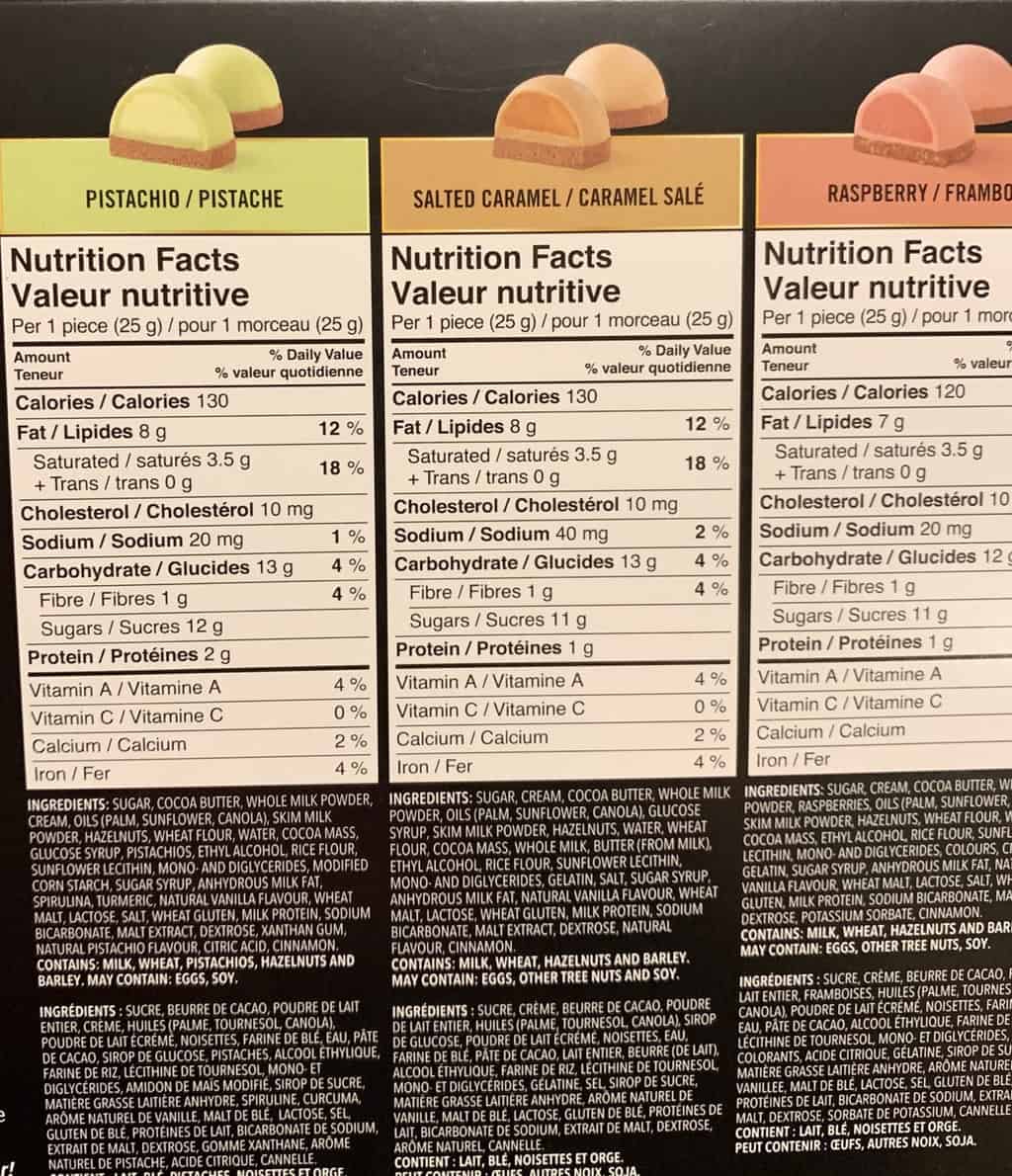 Nutrition
These are 120-130 calories per piece and around seven to eight grams of fat. They're obviously not healthy but one bonbon isn't outrageously bad for you and actually is really satisfying!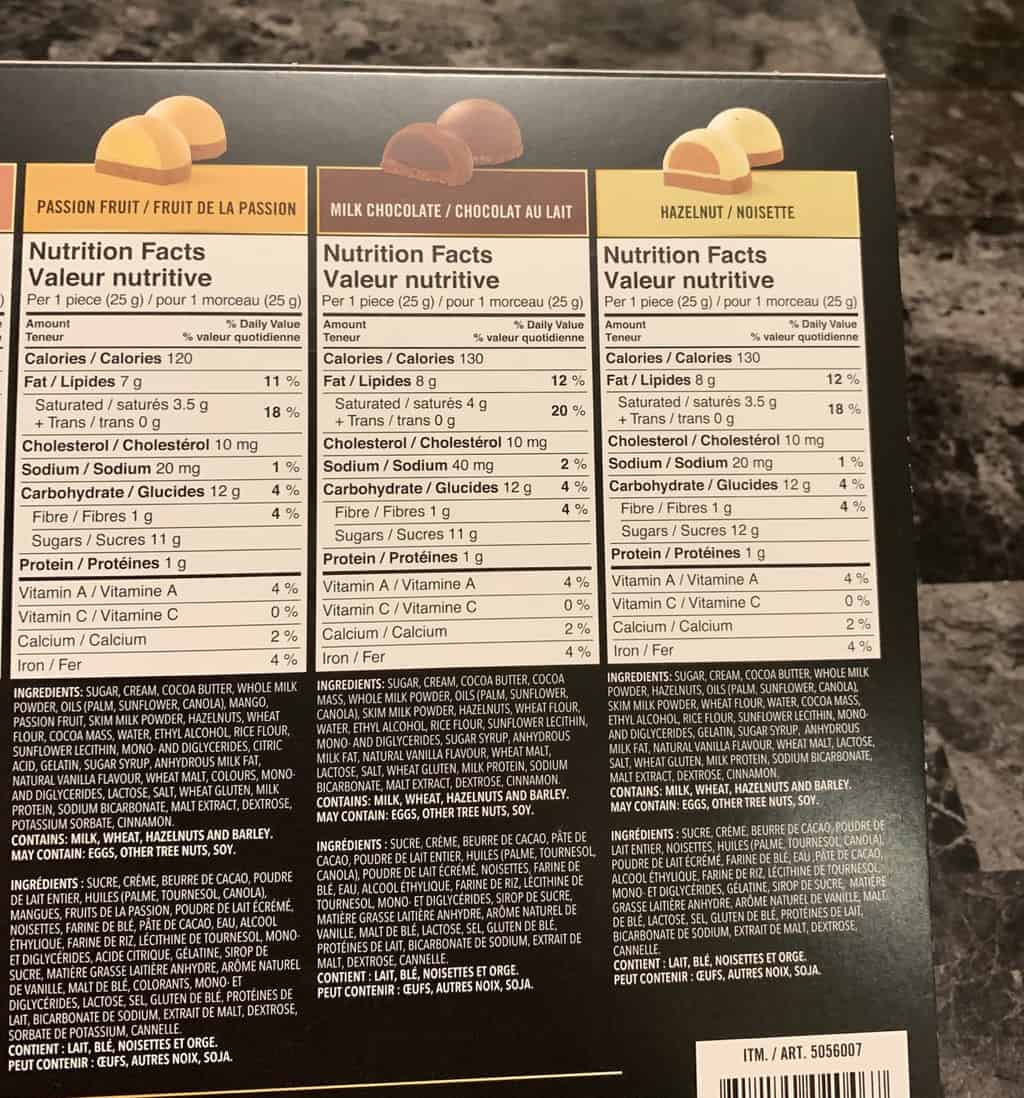 I definitely will finish these up and am glad we tried them for a unique dessert. I think a lot of people would enjoy these.
Taste: 8/10
Cost: 6/10
Convenience: 10/10
Nutrition: 0/10
Which flavor do you think would be your favorite?