Silky soft and sweet!
Please note that this review was not paid for or sponsored by any third party. I purchased this product with my own money and the opinions in this review are strictly my own. I am not affiliated with Costco or any of its suppliers. I am just a fan of the company. I write these reviews to help my fellow shoppers.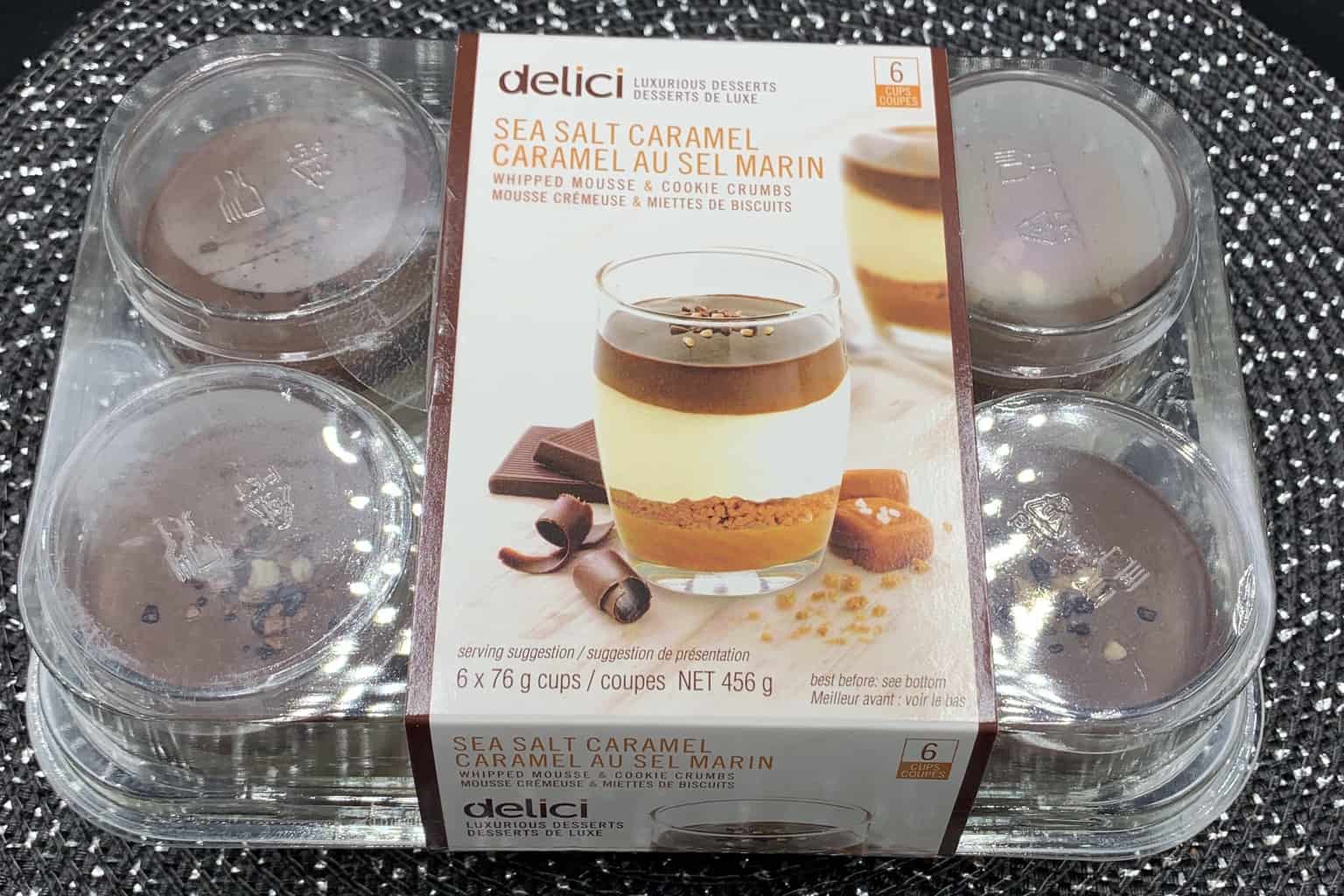 I'm always interested in desserts from Costco that have cute little containers I can reuse. This is the case for the Costco Delici Sea Salt Caramel Mousse! The desserts come in cute little glasses that can be reused! I also wanted to see how good the mousse tasted because I've seen them many times, so picked them up at Costco to review here!
Taste
These are DELICIOUS. There's a bottom layer of luxurious salted caramel layer followed by a cookie crumbles. On top of that is a lightly flavored caramel mousse. To top it all off there's a generous topping of chocolate ganache. The cookie crumble layer tastes similar to crushed graham crackers. The sea salt caramel on the very bottom is pure, velvety, rich caramel that melts in your mouth. The caramel mousse doesn't taste strongly of caramel and is soft and creamy. The chocolate ganache is bold and flavorful. All the flavors combine well and complement one another perfectly – I definitely recommend trying to get a bit of everything in each bite.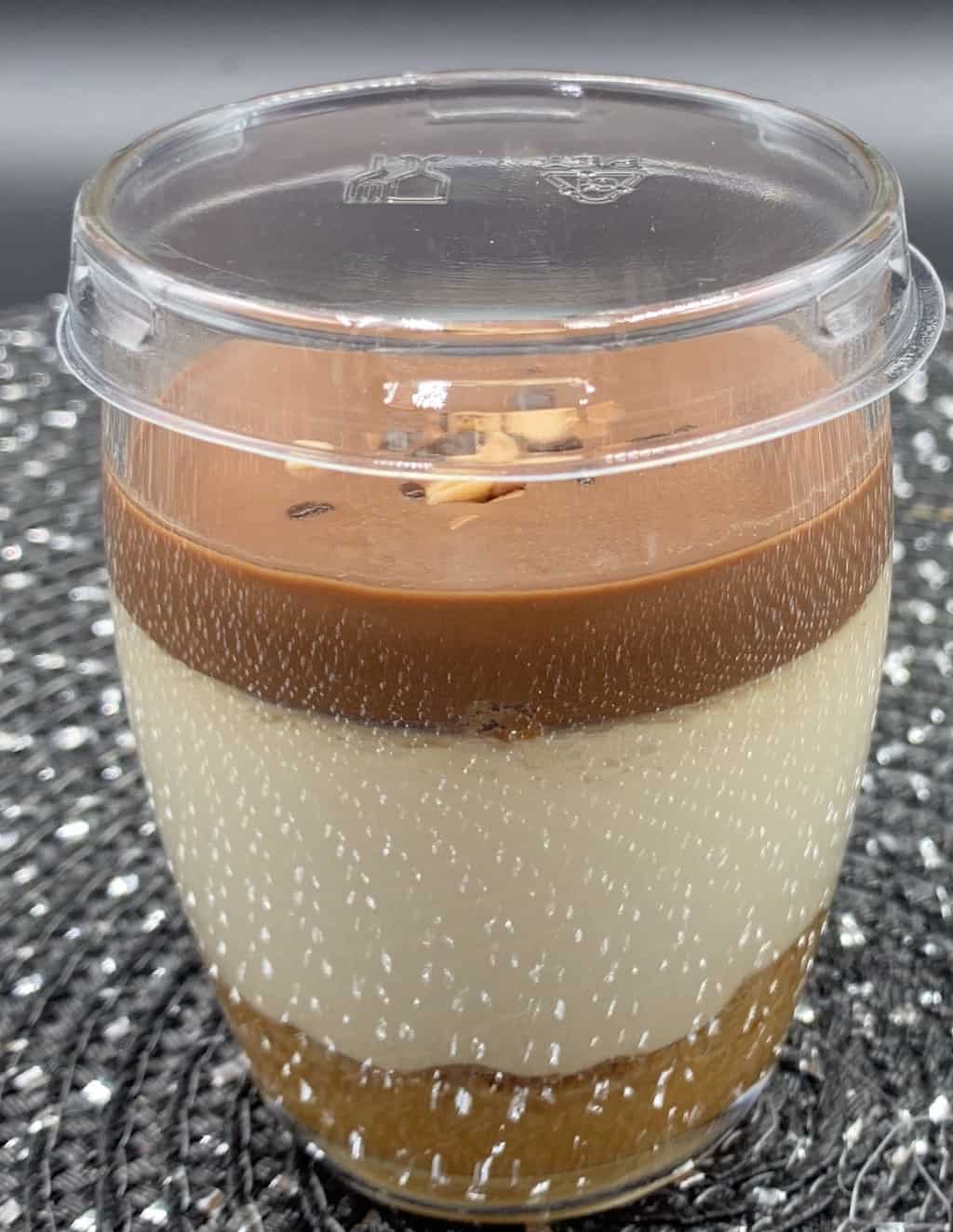 Cost
The Costco Delici Sea Salt Caramel Mousse from Costco is not cheap, I paid $10.99 Canadian for a pack of six. I consider these to be a premium quality dessert, so I feel the cost is slightly expensive although reasonable. You definitely wouldn't eat these every night but I think they'd make a perfect dessert to serve to guests. They also make a wonderful treat to have yourself! I will point out that each mousse isn't very large, my husband can polish off one in just a few bites. Don't forget when you buy these that there's the added bonus of having the nice reusable dessert glasses.
Convenience
If you don't feel like making four different layers of mousse and caramel to make your own mousse cups, these are the next best option. All you have to do to enjoy these is take off the top and enjoy! The best before date is about a month after purchasing.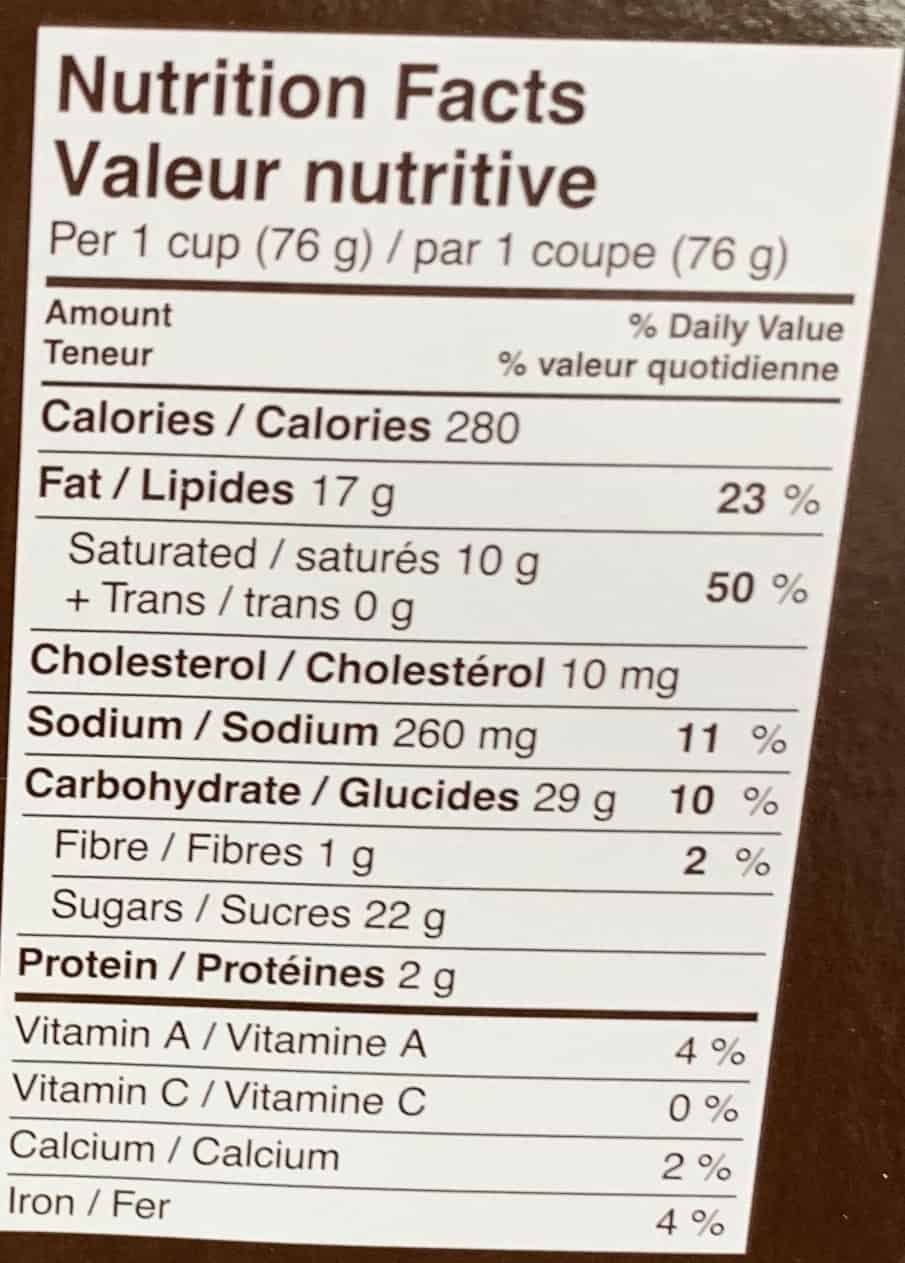 Nutrition
Despite these desserts seeming small in size, they're full of calories, fat and sugar! What dessert isn't though? If you must know one dessert is 280 calories, 17 grams of fat, 22 grams of sugar and two grams of protein.

I would definitely purchase these again as a treat. They're a nice, convenient dessert for the upcoming summer months!
Taste: 9/10
Cost: 7/10
Convenience: 10/10
Nutrition: 1/10
Which do you prefer – regular caramel or salted caramel?