Cheap and tasty cinnamon and raisin bread!
Please note that this review was not paid for or sponsored by any third party. I purchased this product with my own money and the opinions in this review are strictly my own. I am not affiliated with Costco or any of its suppliers. I am just a fan of the company. I write these reviews to help my fellow shoppers.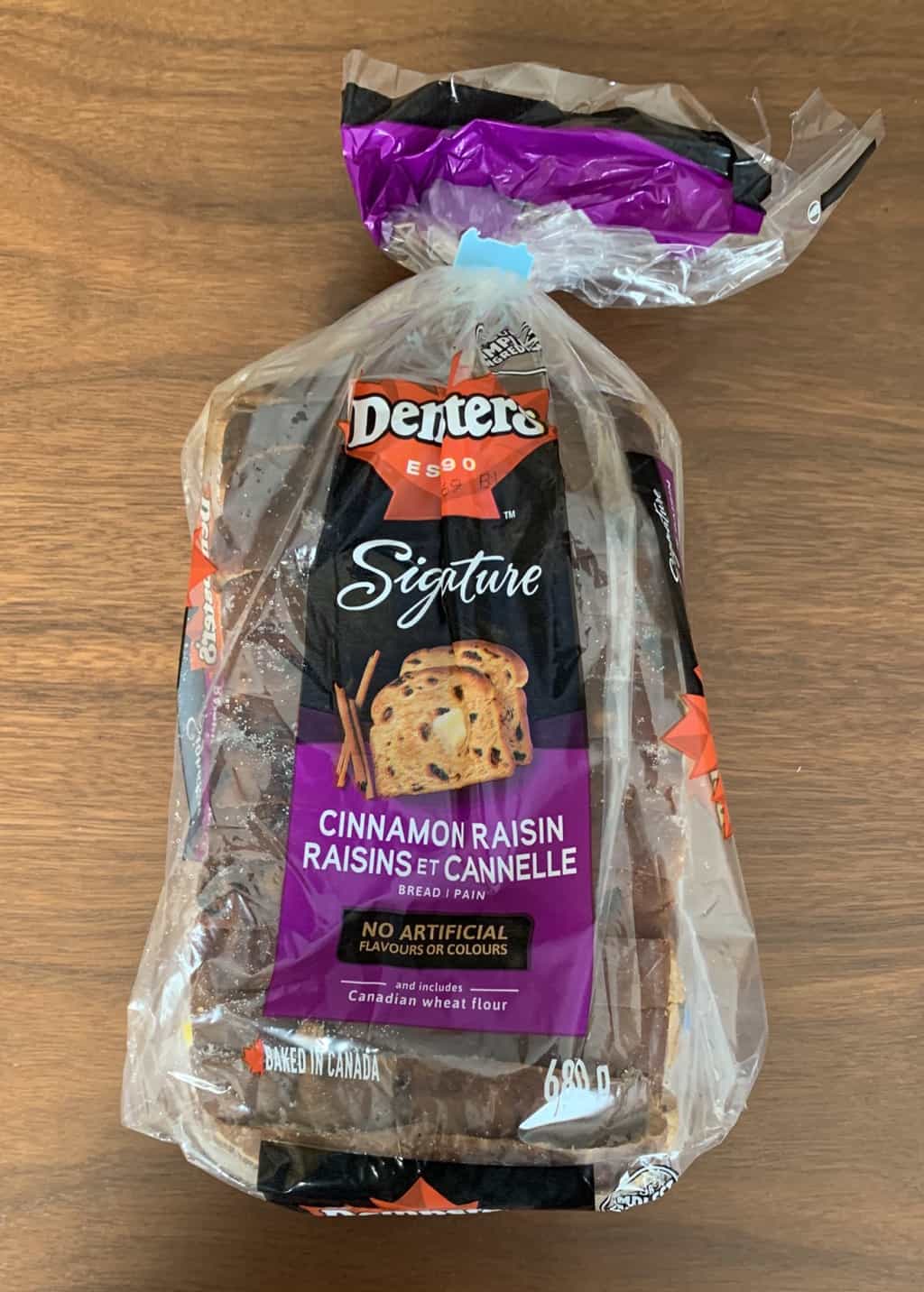 Today I'm talking about a bread from Costco that everyone might not love but I really enjoy! Today I'm reviewing the Dempsters Signature Cinnamon Raisin Bread from Costco.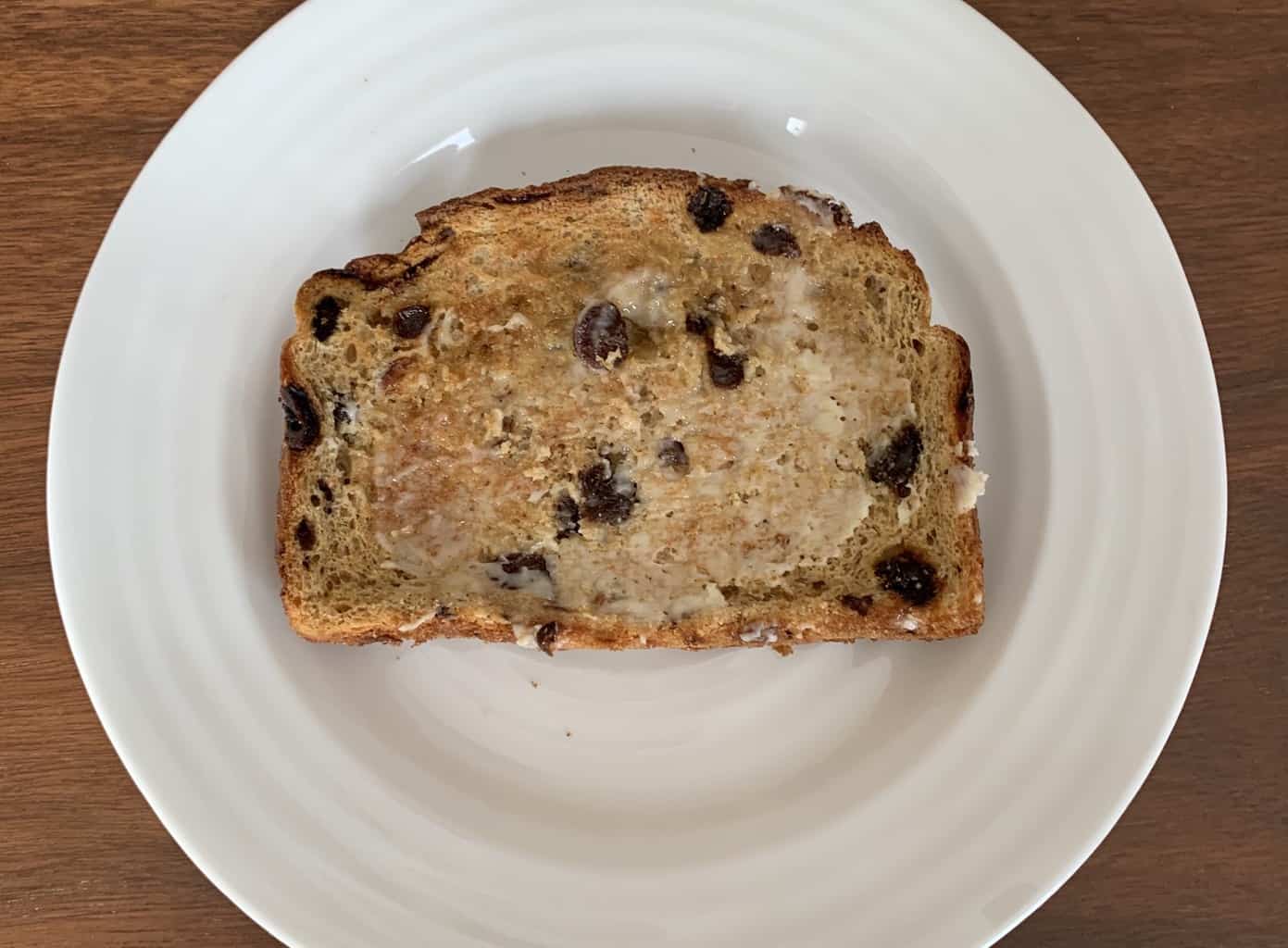 Taste
I know not a lot of people don't like raisins so if you don't like raisins you definitely don't want to buy this bread. If you do like raisins and particularly raisin bread this bread won't disappoint! I just love this bread, it's something I enjoyed as a kid. The bread is slightly sweet, soft, moist and an adequate amount of cinnamon and raisins. I wish it had a tad bit more cinnamon. It's not a thin-sliced bread so it toasts up nicely and can withstand a generous slathering of butter. I recommend freezing the bread shortly after buying it as it can get stale and dry quickly.
Cost
You get a pack of two loaves for $6.79 Canadian at Costco, regular price. Not bad for two loaves of bread!
Convenience
This makes a delicious breakfast or snack. It pairs well with butter and extra cinnamon or even nut butters. If you don't have freezer space you may find the two pack of bread a little bit too much, I definitely recommend freezing the bread as soon as you bring it home.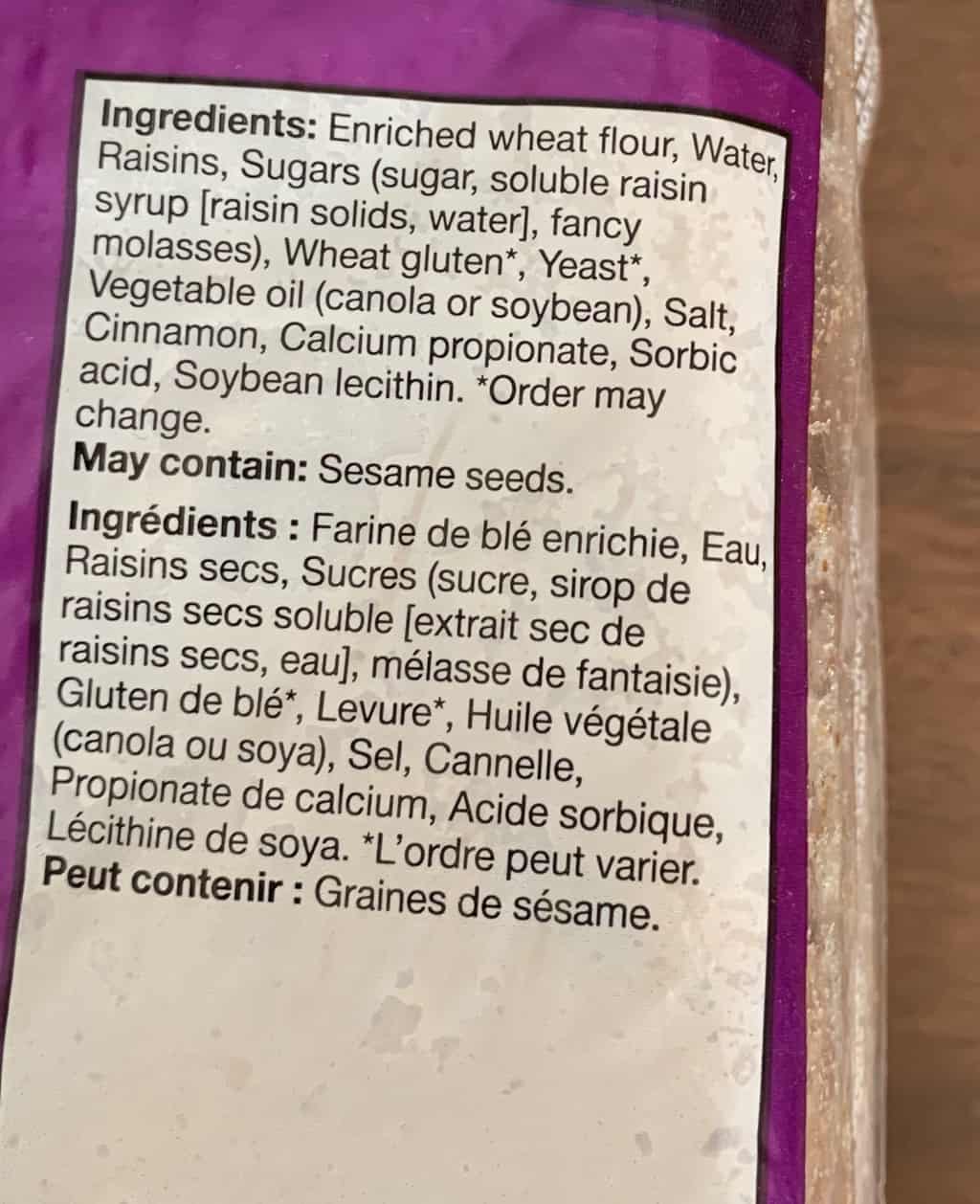 Nutrition
Definitely not the healthiest bread on the market but also not the worst. Two slices is 250 calories, 2 grams of fat, 16 grams of sugar, two grams of fibre, 8 grams of protein, 340 mg of sodium and 49 grams of carbohydrates. The bread is high in sugar and carbs.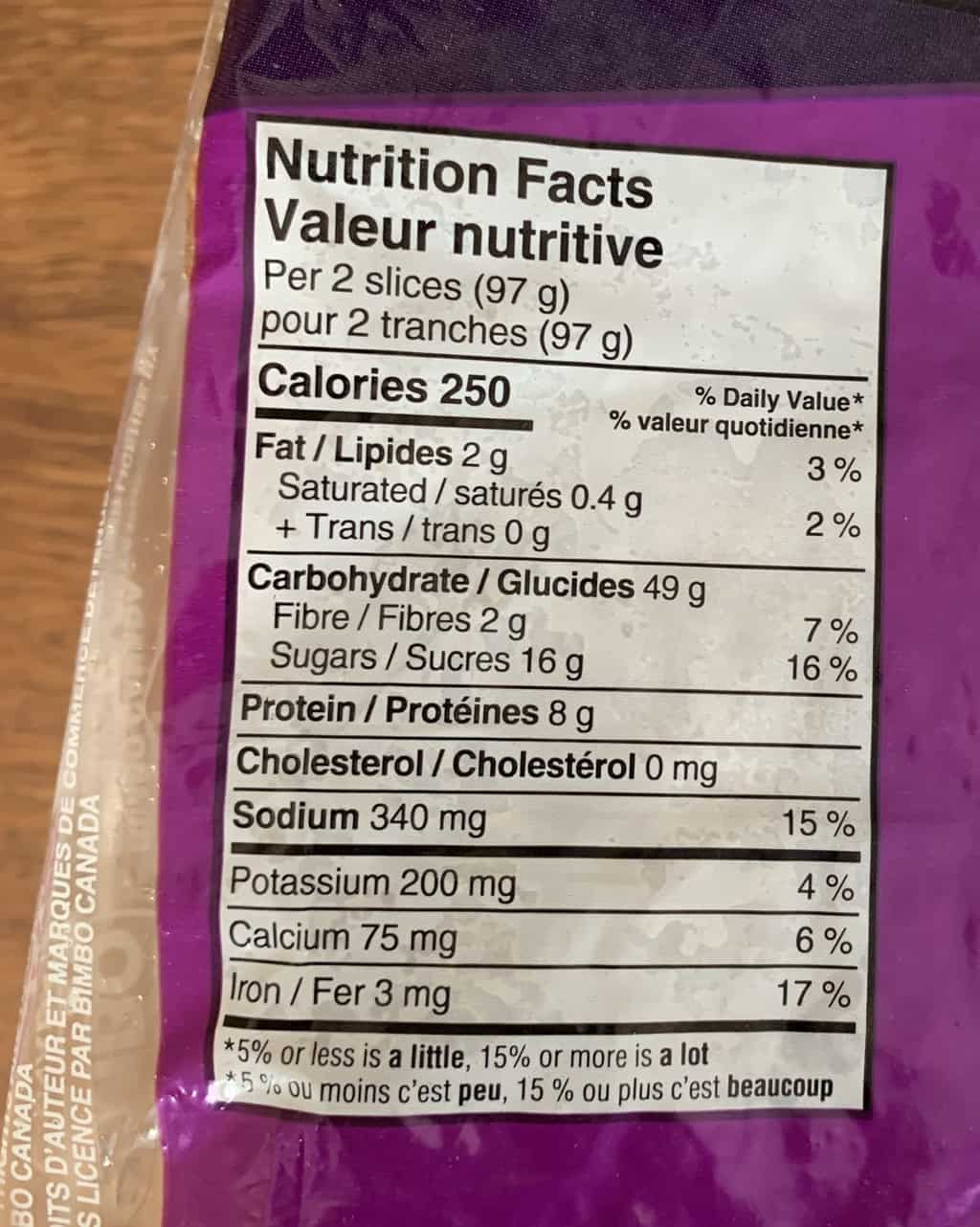 I have a ton of the Dempsters Signature Cinnamon Raisin Bread from Costco in my freezer and it will take me awhile to get through it as I usually have it as a "treat" bread. I recommend this if you like cinnamon raisin bread, it's a cheap, tasty, standard cinnamon raisin bread.
Taste: 7.5/10
Cost: 9/10
Convenience: 9/10
Nutrition: 5/10
What's your favorite bread to buy from Costco?