Soft and chewy!
Please note that this review was not paid for or sponsored by any third party. I purchased this product with my own money and the opinions in this review are strictly my own. I am not affiliated with Costco or any of its suppliers. I am just a fan of the company. I write these reviews to help my fellow shoppers.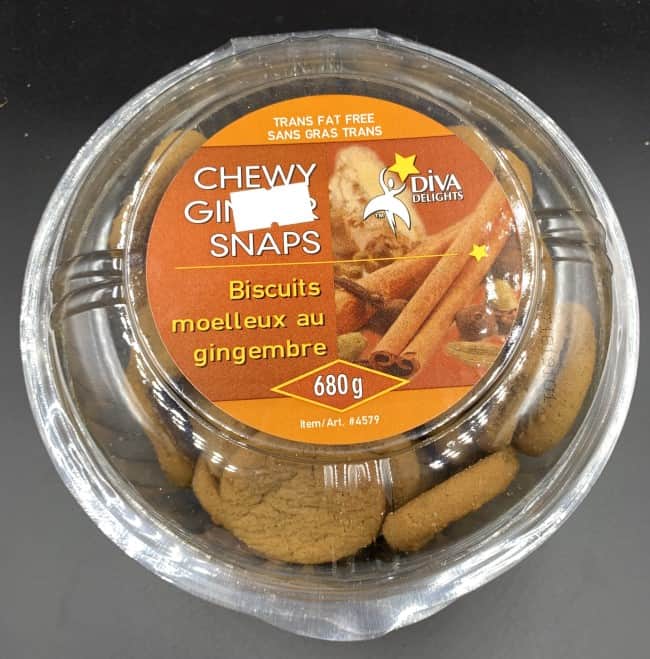 Fall is upon us! When I think about fall, I think about comfort food – like chewy ginger snaps! Today, I'm reviewing the Diva Delights Chewy Ginger Snaps from Costco.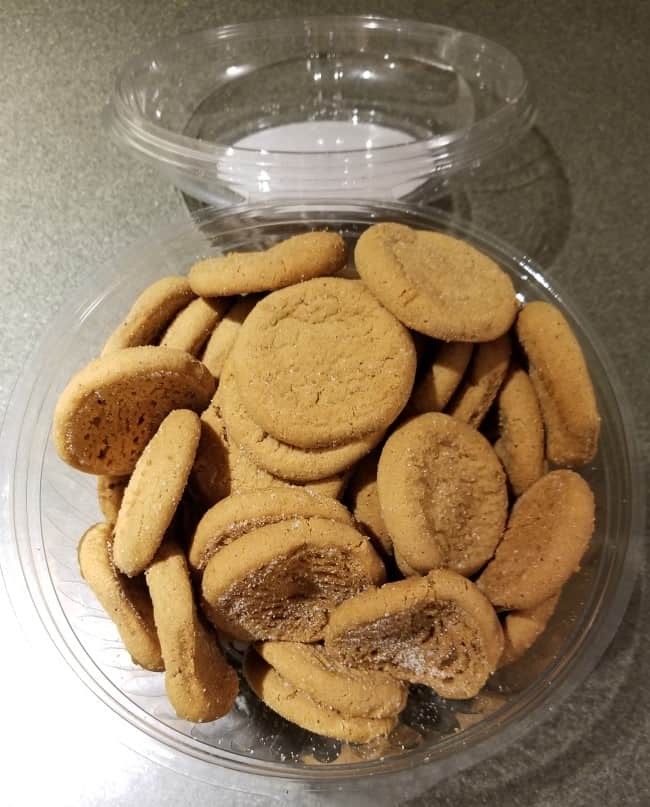 Taste
The ginger snaps aren't quite as delicious as the Costco Kirkland Signature Ginger Cookies, but for a store-bought cookie, they're pretty tasty. I'm always wary of ending up with really hard, crisp ginger cookies from the store, but these ones are definitely soft and chewy. While you can definitely taste ginger and cinnamon, these cookies don't have that deep and rich molasses taste that make for a perfect ginger cookie (at least in my opinion). The level of sweetness is about right though (as with many ginger snaps, there's a small amount of sugar on the top of each cookie. Finally, I loved the size of these cookies; they're just right for satisfying a craving for something sweet. For that reason, they're a great cookie for a light afternoon snack or to have with a cup of tea or coffee.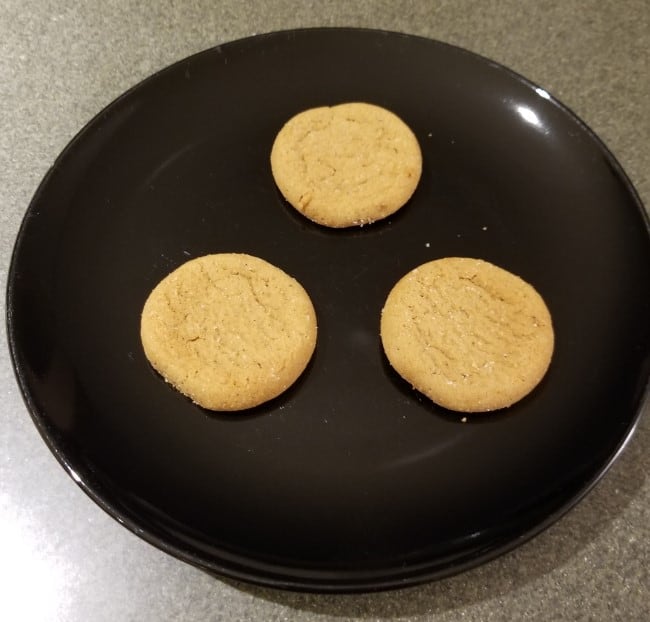 Cost
A 600 gram container of Diva Delights Chewy Ginger Snaps (which contains well over 30 cookies) costs $7.99 Canadian. That's a lot of cookies for a pretty reasonable price.
Convenience
The cookies freeze well, either in the re-sealable container that they come in or in a Ziploc bag. The best-before date is about 10 days after the date of purchase.

Nutrition
A serving of two cookies contains 160 calories, six grams of fat, 85 milligrams of sodium, 23 grams of carbohydrates, one gram of fibre, two grams of protein and 11 grams of sugar. The ingredients list has sugar, vegetable oil and palm oil listed after flour; I know a lot of people are trying to avoid palm oil, so that will turn some of them off. With that being said, one cookie satisfies my sweet tooth, and it's well worth the 80 calories and 5.5 grams of sugar!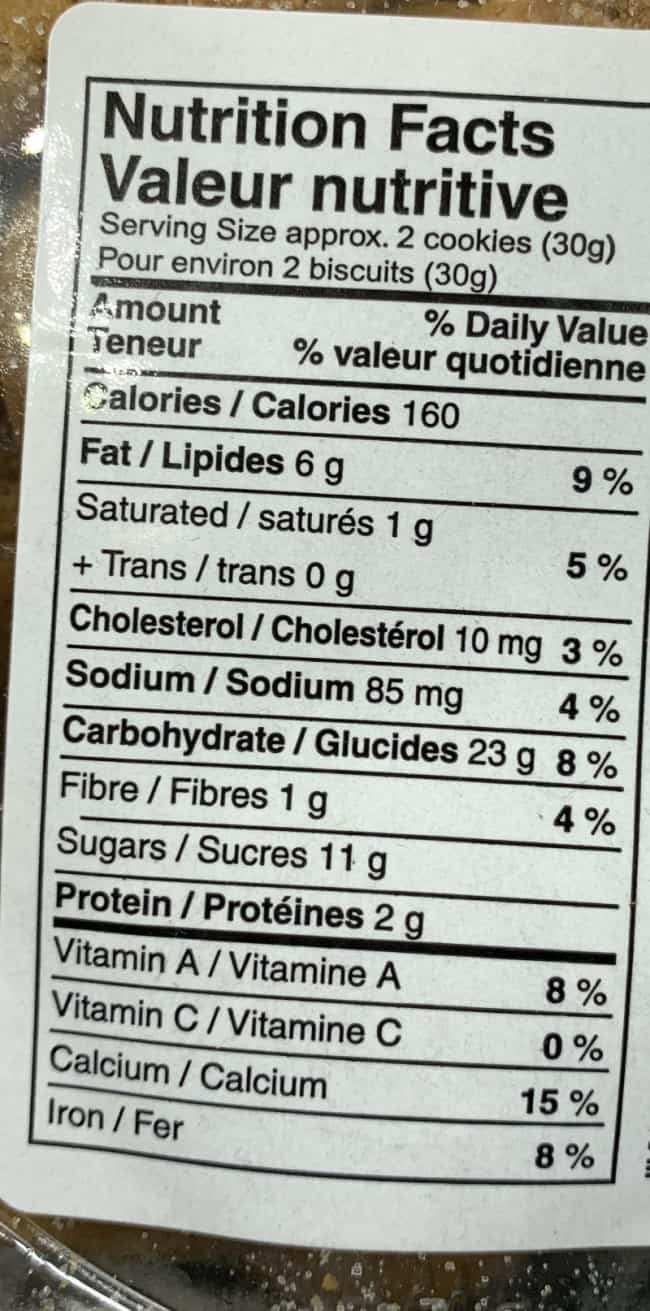 Overall, I think these cookies are tasty, but not absolutely amazing and nowhere near as good as homemade! The Diva Delights Chewy Ginger Snaps will probably end up being a once-a-year purchase for me. I like them, but when the Costco Kirkland Signature Ginger Cookies come back, I'll definitely be choosing them instead – they even give homemade ginger cookies a run for their money!
Taste: 7/10
Cost: 8/10
Convenience: 10/10
Nutrition: 2/10
Location in Costco: Bakery.
What's your favorite Costco bakery treat?! Have you bought these? What did you think?