A fancy French treat available at Costco!
Please note that this review was not paid for or sponsored by any third party. I purchased this product with my own money and the opinions in this review are strictly my own. I am not affiliated with Costco or any of its suppliers. I am just a fan of the company. I write these reviews to help my fellow shoppers.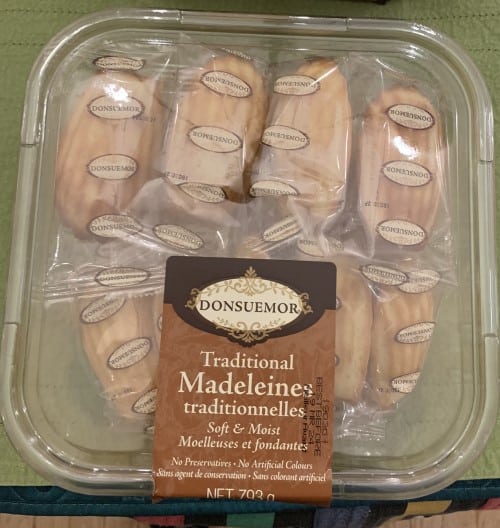 Today I'm reviewing the Costco Donsuemor Traditional Madeleines. If you're curious to know what a madeleine is, it's basically a french shell shaped little butter cake. The local bakery that's famous in my city makes madeleines in different flavors each month.
Taste
Let's talk about taste. These are perfect for those who like simple, buttery and not too sweet cake. To me these taste just like a pound cake but slightly less dense. The madeleines are browned and oh so slightly crisp on the outside while soft, spongey and airy on the inside. There's no added flavor like lemon, orange or chocolate, just straight up buttery goodness. These don't taste overly sweet at all so if you're someone who appreciates dessert that's not overly heavy and sickeningly sweet, you'll enjoy these. Alone, the taste didn't knock my socks off. That's because I prefer my desserts with extra texture and flavor and find one flavor, simple desserts a bit monotone. We actually used these for chocolate fondue and that was absolutely spectacular (do it!). The same company, Donsuemor produces chocolate dipped madeleines (not at Costco) and I bet those are delicious. Are these as tasty as the ones I can get fresh from my local award winning bakery? No but they're not totally far off.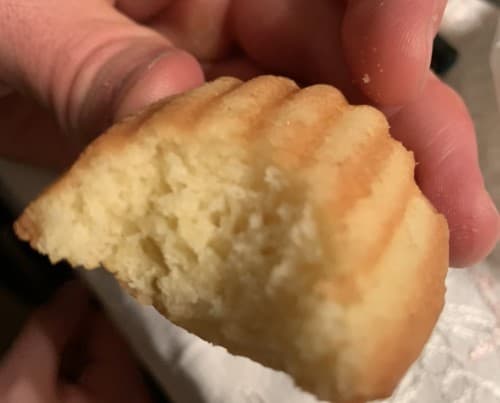 Cost
You get about 24 madeleines in the container and the cost of the container is $8.99 Canadian at Costco. I've seen them on sale for $6.99 Canadian. To give you some perspective the local bakery that makes fancy madeleines sells each one for $1.25 Canadian. If you can get these on sale for $6.99, that's quite a good price.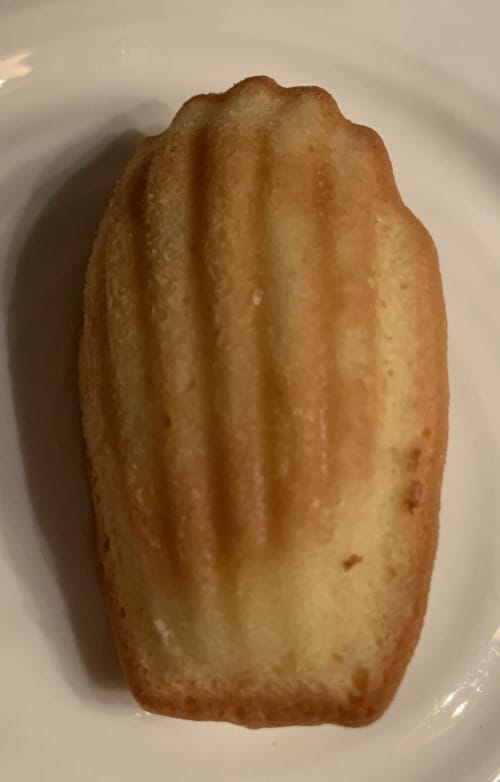 Convenience
The Donsuemor Tradtional Madeleines at Costco can be found in the bakery section. They come in a square shaped plastic container and each madeleine is individually wrapped. The fact that each madeleine is individually wrapped is very convenient because you can open the container without worrying about the other madeleines going stale and you can also easily bring one with you to work for a snack or to share with others. You can also freeze the container and take one individual madeleine out when you're in the mood for a sweet treat and they defrost just fine.
Nutrition
Each individual madeleine is 130 calories, 7 grams of fat, 10 grams of sugar and 2 grams of protein. In my opinion, this isn't that many calories, fat or sugar for a little individually sized piece of cake. You probably don't want to eat too many of these but if you like to have something sweet each day with a cup of tea or coffee, 130 calories and 7 grams of fat isn't a huge deal. The amount of sugar isn't astronomical either.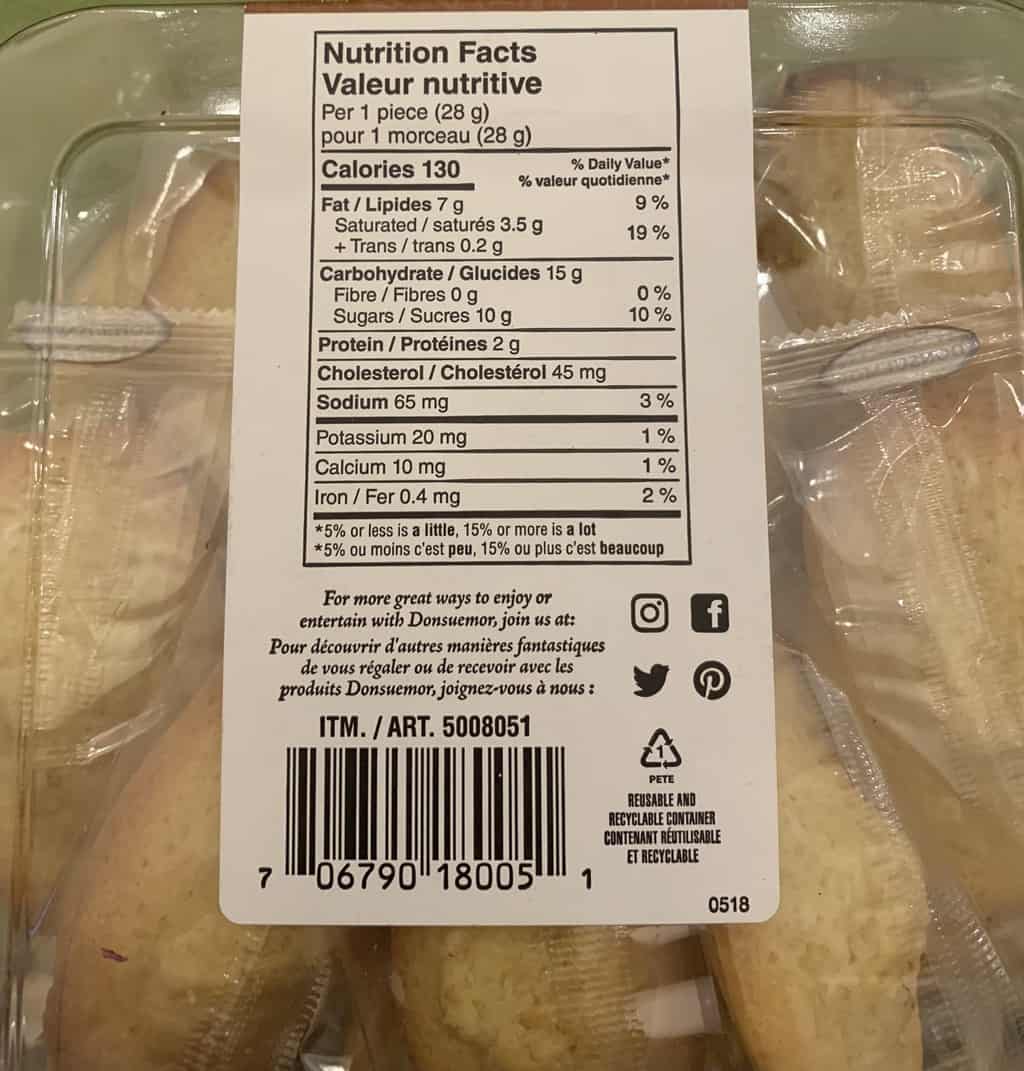 I recommend these for those who appreciate simplicity when it comes to dessert. Those who don't necessarily love a ton of chocolate and added flavor. For myself, I think there's SO many ways to use the Donsuemor Traditional Madeleines from Costco to make other dessert recipes. I'm picturing making individual trifles, shortcakes or tiramisu type desserts with the madeleines in place of other cake or lady fingers. You could also use these for fondue or perhaps just spread them with nutella?! However you eat these, they're tasty, convenient, not too expensive and not too many calories!
Taste: 7.5/10
Cost: 8/10
Convenience: 10/10
Nutrition: 5/10
How would you use these madeleines? Would you like them just alone or use them for something like fondue like we did?