Very versatile and delicious!
Please note that this review was not paid for or sponsored by any third party. I purchased this product with my own money and the opinions in this review are strictly my own. I am not affiliated with Costco or any of its suppliers. I am just a fan of the company. I write these reviews to help my fellow shoppers.
I love making different stir-fries at home. I recently found the Dr. Foo's Kitchen Thai Peanut Coconut Sauce at Costco and it seemed like a really versatile sauce to use with Asian-style dishes like stir-fries, so I decided to share it with you! The bottle says Dr. Foo is a real person who's been cooking for 40 years – it even has a cute little picture of her on the label! I love seeing things like that on products; it gives them character. The sauce can be found in the sauce aisle at Costco (the unrefrigerated one).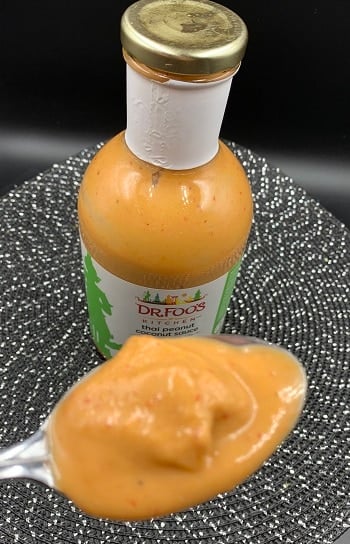 Taste
The Dr. Foo's Kitchen Thai Peanut Coconut Sauce is a delicious and moderately spicy coconut peanut curry sauce. Upon first taste, you get a perfectly-balanced blast of peanut and coconut followed by strong notes of red curry. The sauce is very creamy and smooth and melts into cooked noodles or chicken. The bottle suggests using the sauce in many different ways, and I agree after having tasted it. I can see using it on salads, in stir-fries, as a marinade for chicken or pork or as a dip for vegetables or grilled meat skewers. The sauce definitely has a bit of heat to it, but I'm pretty heat-sensitive and I didn't find the spice was enough to turn me off. It actually accentuated the flavors.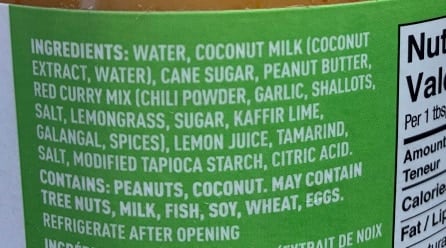 Cost
The bottle is quite large – 896 milliliters. The regular price at Costco is $9.49 Canadian. This might seem a little bit expensive, but I think this is a pretty high-quality sauce.
Convenience
As discussed above, the Dr. Foo's Kitchen Thai Peanut Coconut Sauce is versatile and could be used to make a number of different dishes. For that reason, I'd say it's a convenient item to have in your kitchen. Some ambitious people prefer to make their own sauces, but I personally don't have time for that! One thing to be aware of with this sauce is that once you open the bottle, it needs to be refrigerated.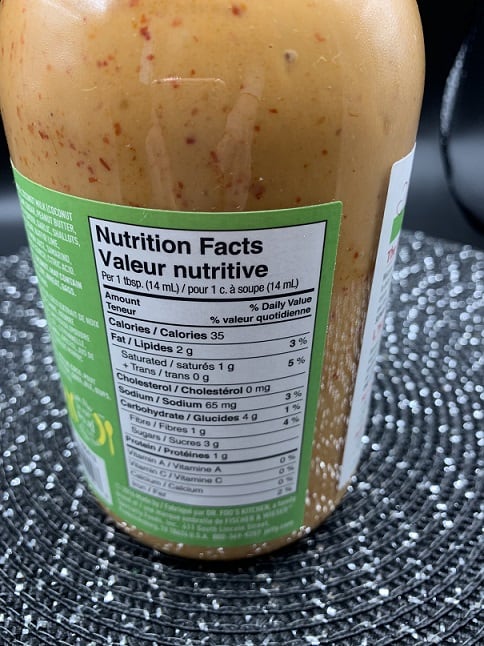 Nutrition
One tablespoon contains 35 calories, two grams of fat, three grams of sugar, one gram of protein and 65 milligrams of sodium. When you compare those numbers to other sauces and salad dressings, this one actually has less fat and sugar than many other options. That surprised me a bit, since it's so tasty. I also have to say that I really appreciate how all of the ingredients are ones that I recognize and can understand being used in the sauce.
If you're looking for a new flavorful stir-fry sauce, marinade or salad dressing and aren't too sensitive to spice, check out the Dr. Foo's Kitchen Thai Peanut Coconut Sauce at Costco!
Taste: 8/10
Cost: 7/10
Convenience: 10/10
Nutrition: 7/10
Do you have any awesome recipes that you could use this sauce for?