Sweet, nutty and yummy!
Please note that this review was not paid for or sponsored by any third party. I purchased this product with my own money and the opinions in this review are strictly my own. I am not affiliated with Costco or any of its suppliers. I am just a fan of the company. I write these reviews to help my fellow shoppers.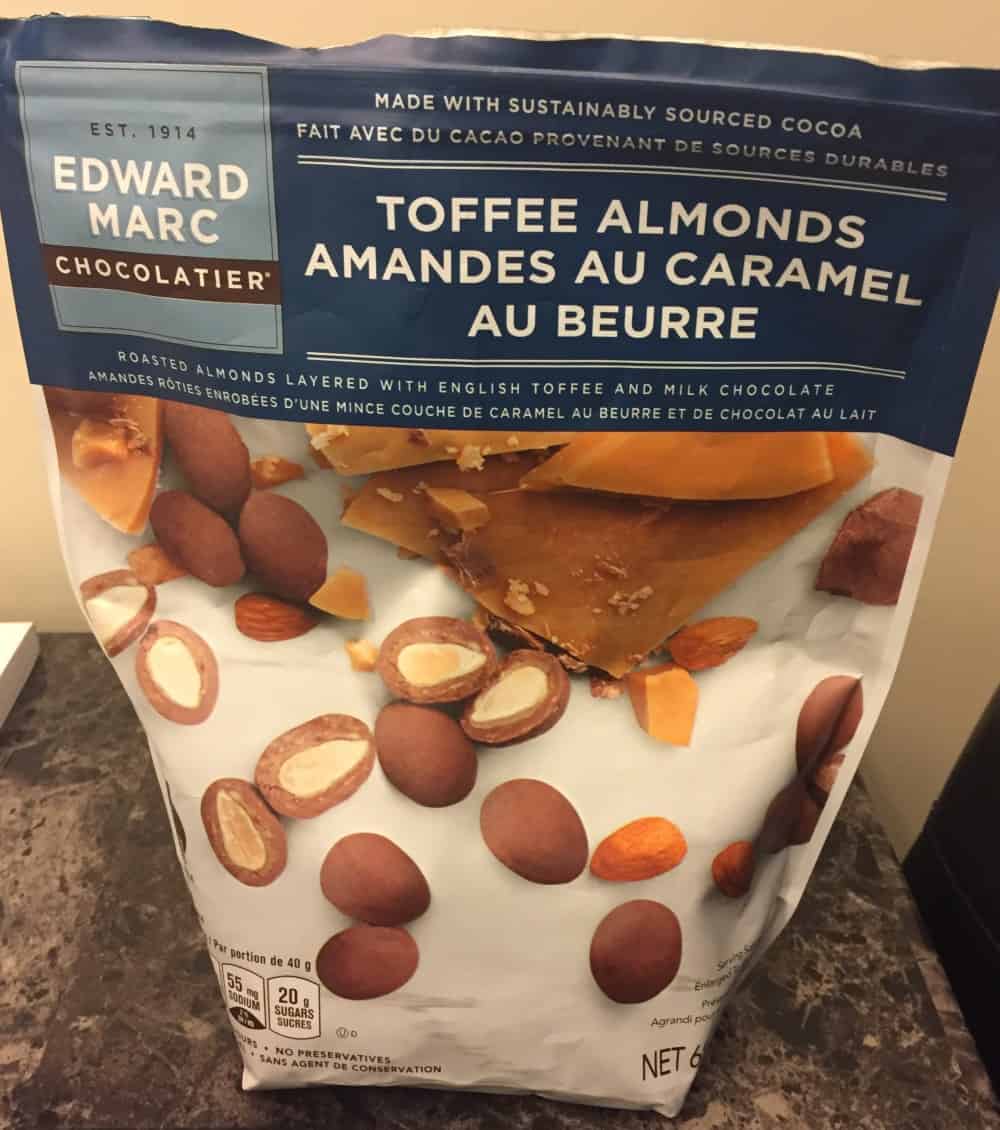 Today I'm reviewing the Costco Edward Marc Chocolatier Toffee Almonds. These can be in the snack section at Costco. Edward Marc Chocolatier is a family-owned, smaller business and they use sustainably-sourced cocoa.
These are awesome. These taste like delicious chocolate truffles with a candy toffee coated almond on the inside. I love how crunchy and addictive these are. These aren't super sweet but are totally satisfying.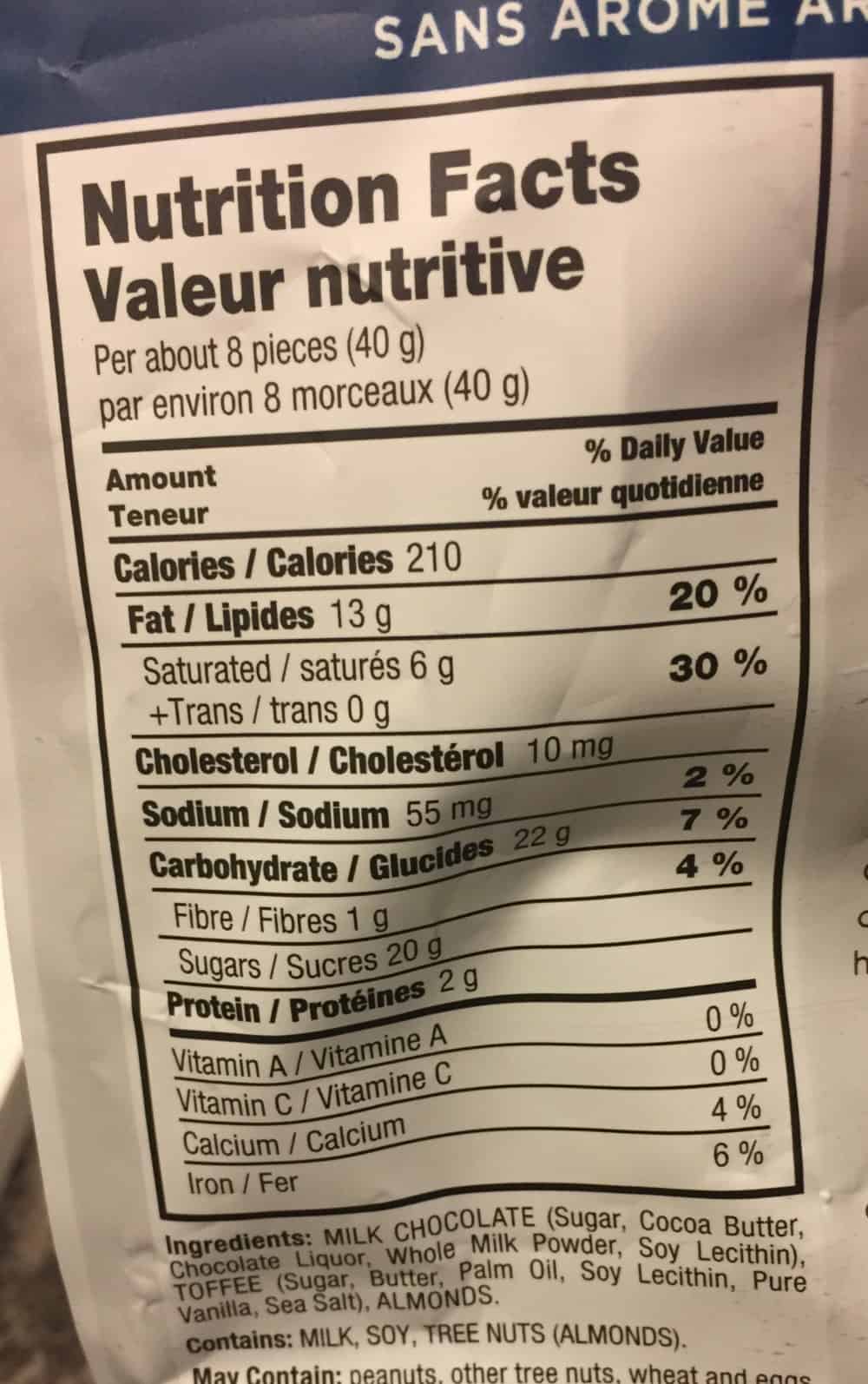 Not at all healthy. They're high in both sugar and fat. Eight of these contains 210 calories, 13 grams of fat and 20 grams of sugar. The high fat is due to the fact there's a pretty good-sized roasted almond surrounded by delicious milk chocolate and toffee. Bonus points for the fact that they do not have any artificial flavors or preservatives.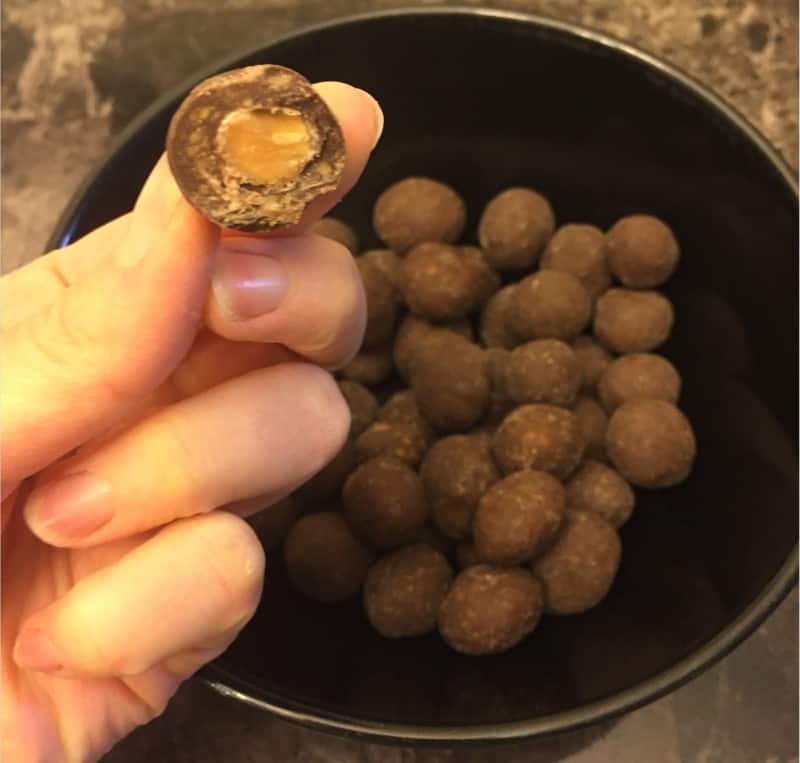 I purchased the 680 gram bag for $13.79 Canadian.
They come in a re-sealable bag with an expiry date of about a year after purchase.
I would purchase these again for sure.
Nutrition: 2/10 (they get points for the almonds)
Taste: 9.5/10
Cost: 8.5/10
Convenience: 10/10
Convenience: 10/10
Do you like toffee? Pecans, almonds or walnuts?