Little chicken tenders!
Please note that this review was not paid for or sponsored by any third party. I purchased this product with my own money and the opinions in this review are strictly my own. I am not affiliated with Costco or any of its suppliers. I am just a fan of the company. I write these reviews to help my fellow shoppers.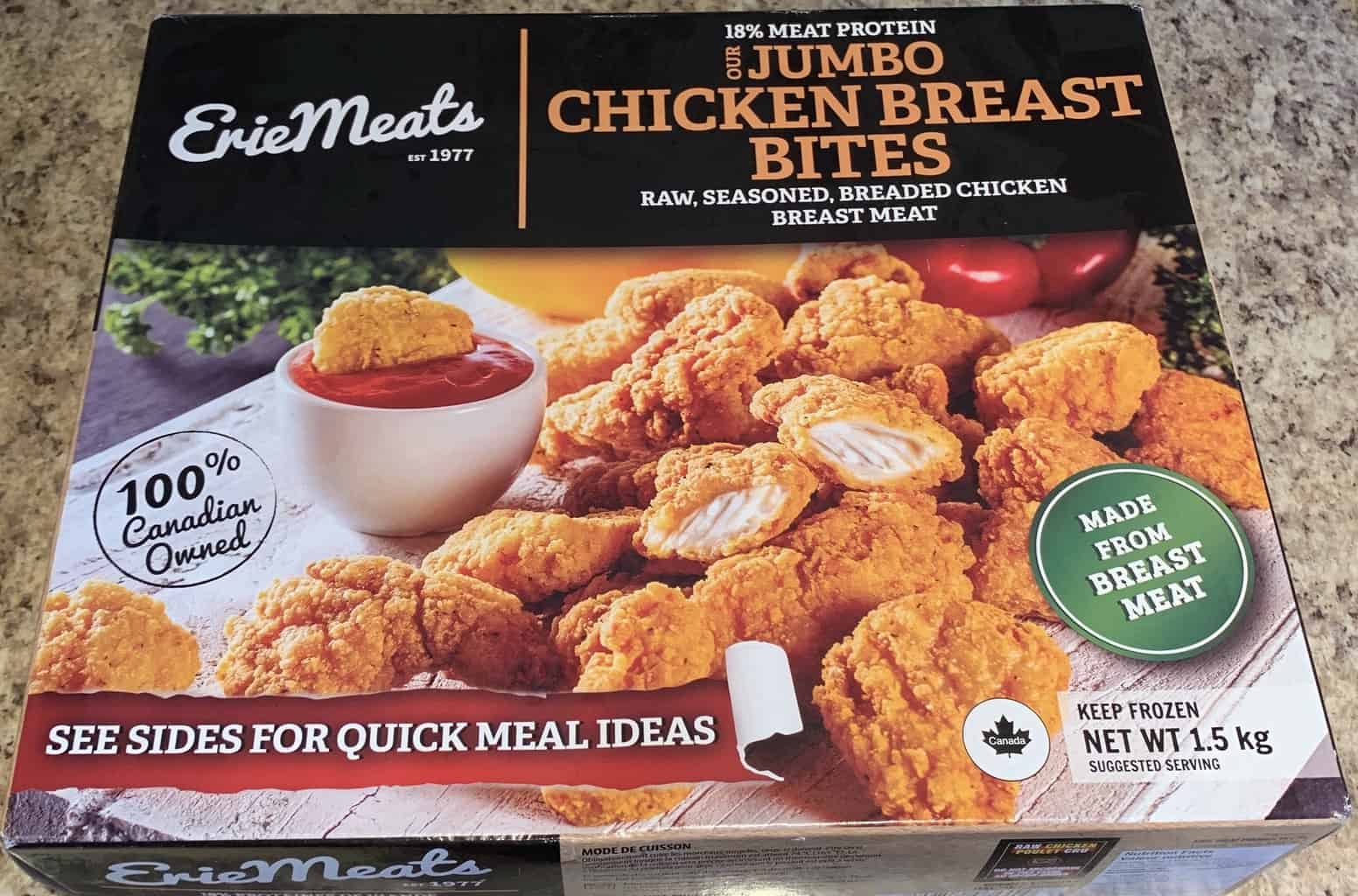 I try to eat more fresh than frozen food but sometimes I just love to have something that only requires me basically turning on my oven. I picked up these Erie Meats Jumbo Chicken Breast Bites.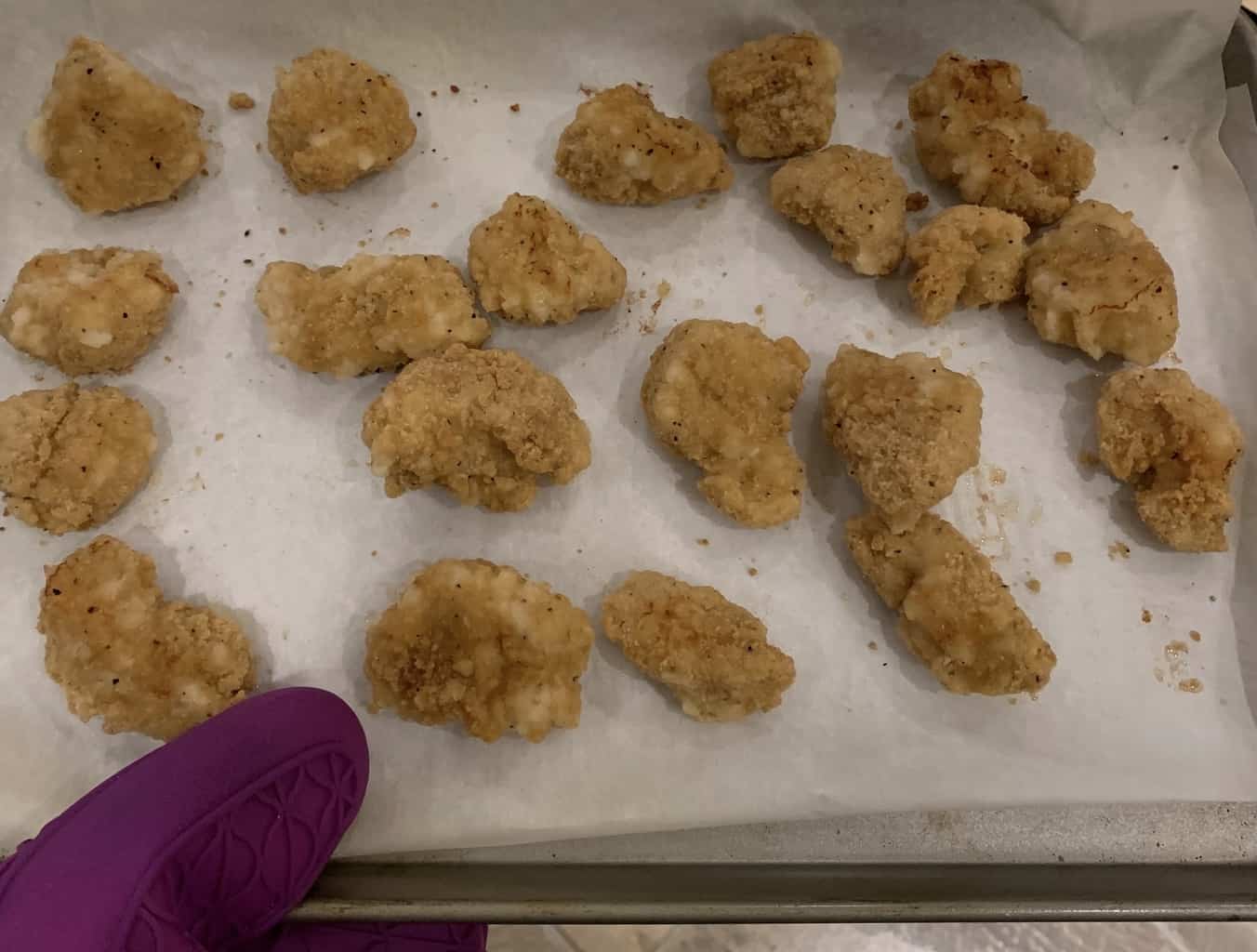 Taste
These were quite yummy! The breading on the jumbo chicken breast bites is seasoned well and gets mildly crisp when baked in the oven. The meat inside is definitely all white meat and was moist and tender. Out of the 16 or so bites that I cooked up only one piece had a bit of gristle/hardness that I didn't eat. The breading is only lightly seasoned which makes the jumbo chicken breast bites very versatile. I used them in a stir fry and coated them in a bit of stir fry sauce and they tasted delicious. You could dip them in all different kinds of sauce.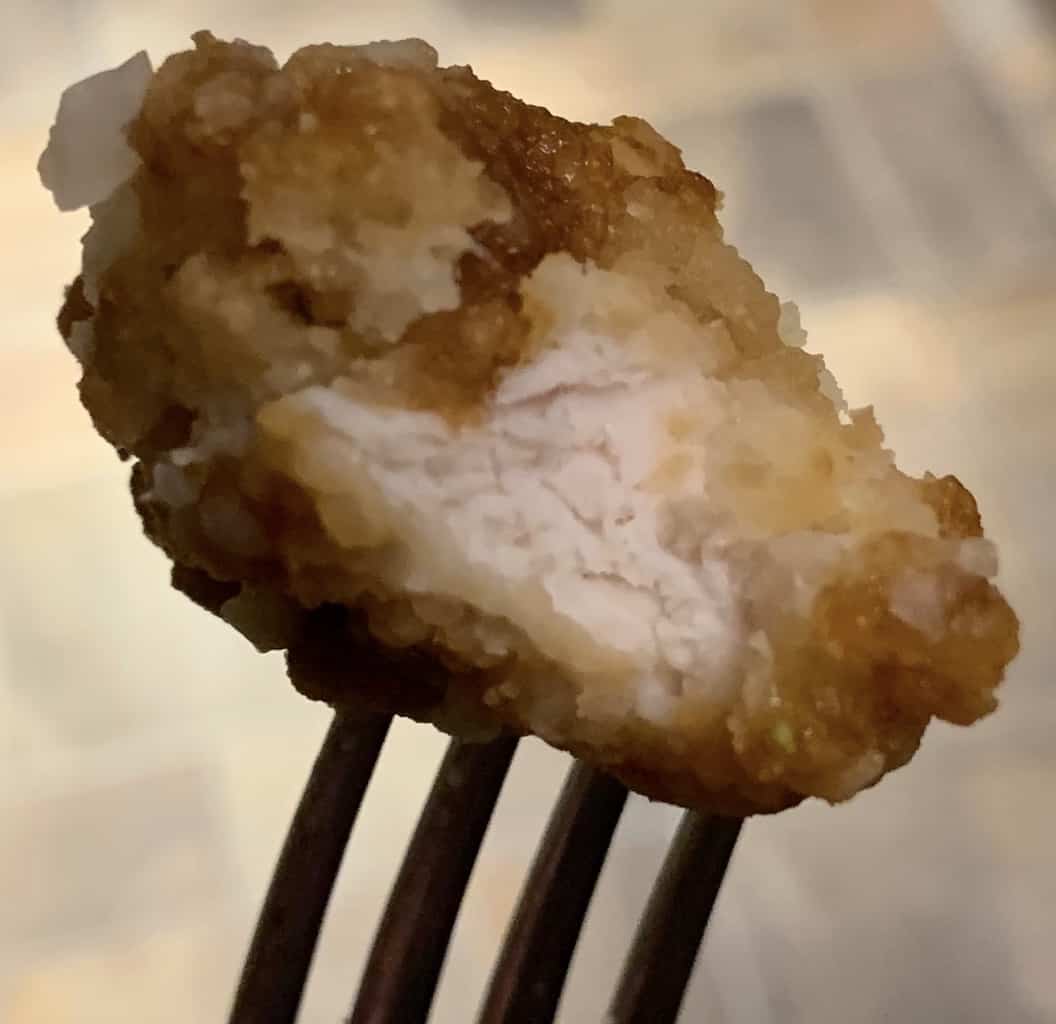 Cost
The 1.5 kg box of Erie Meats Jumbo Chicken Breast Bites is $11.99 Canadian on sale at Costco. The regular price is $14.99 Canadian. If you can purchase these when they're on sale it's a pretty good deal! There was enough bites for about three meals in my bag and the bites are also all different sizes, some small, some medium and some large.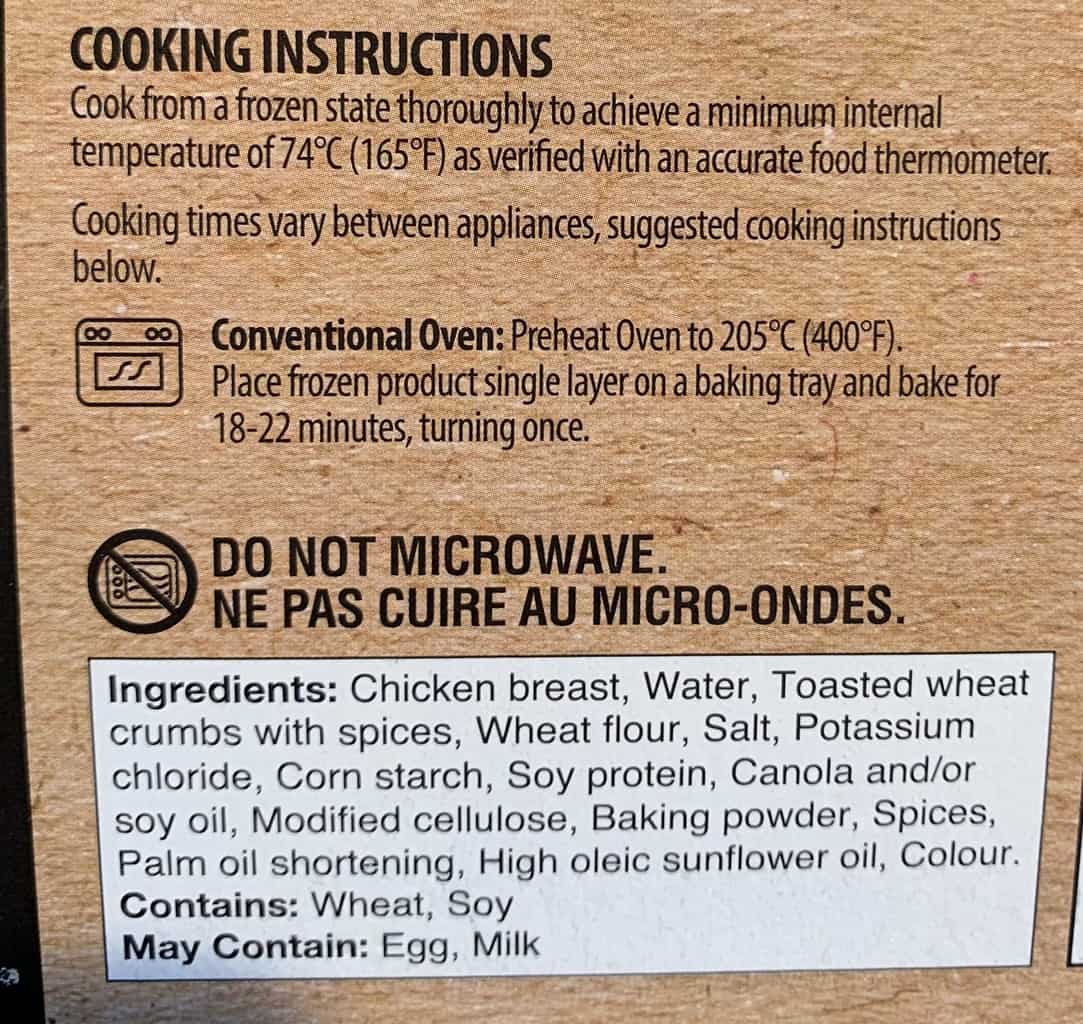 Convenience
The box comes with one big bag of jumbo chicken breast bites and unfortunately the bag is not resealable. These are very easy to cook up on a baking tray in the oven and they're also versatile. 400 degrees for about 25 minutes. You can use them in a salad, in a sandwich or to make stir fry like I did! You could also eat them plain with some fries and plum sauce or serve them as an appetizer.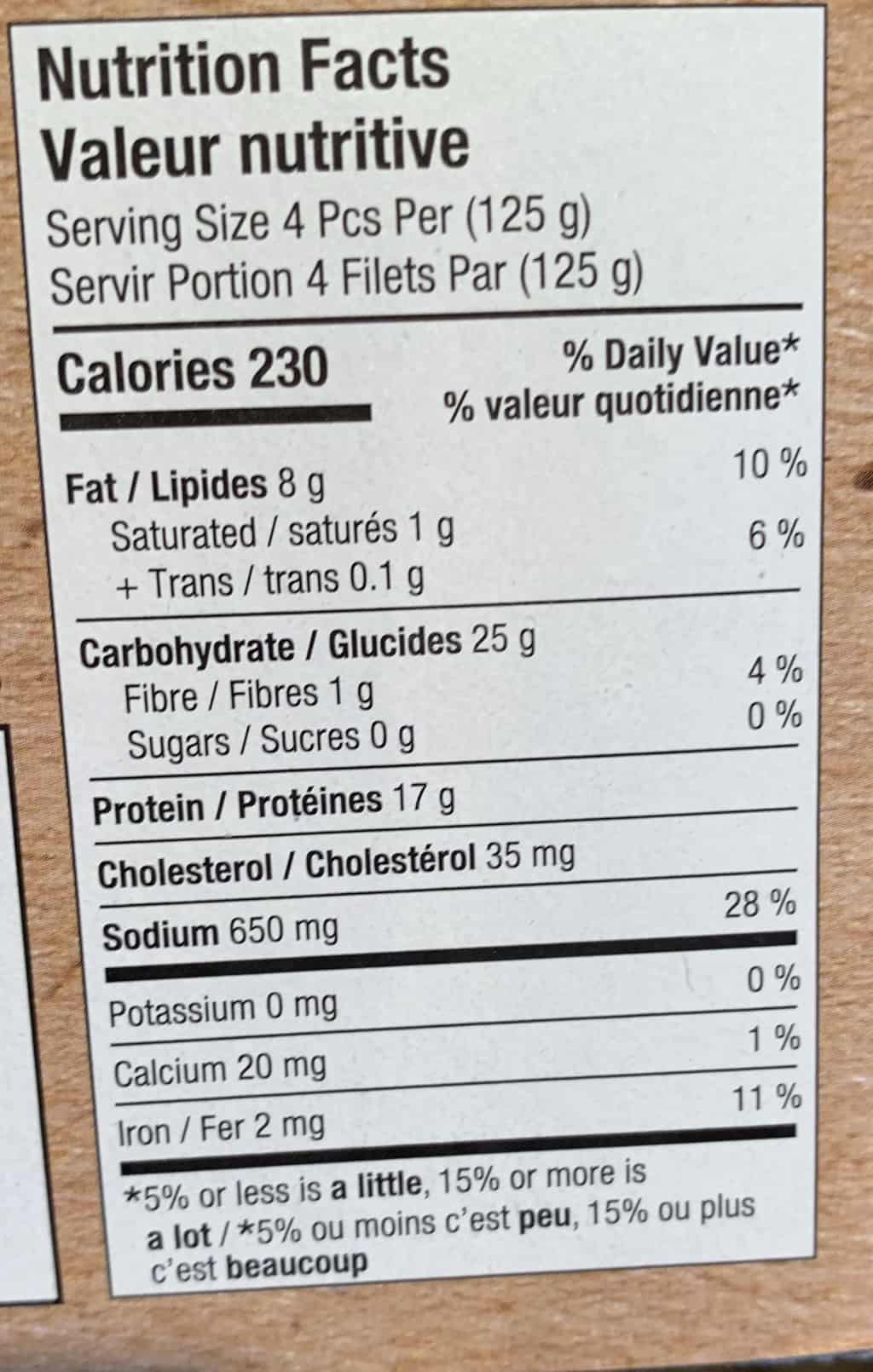 Nutrition
Four jumbo bites is 230 calories, eight grams of fat, 17 grams of protein, 650 mg of sodium, one gram of fibre and 25 grams of carbohydrates. That's a little bit too much sodium and fat but I do like the amount of protein! Obviously these are far less healthy than just cooking up a boneless, skinless chicken breast and the ingredients aren't all that natural either.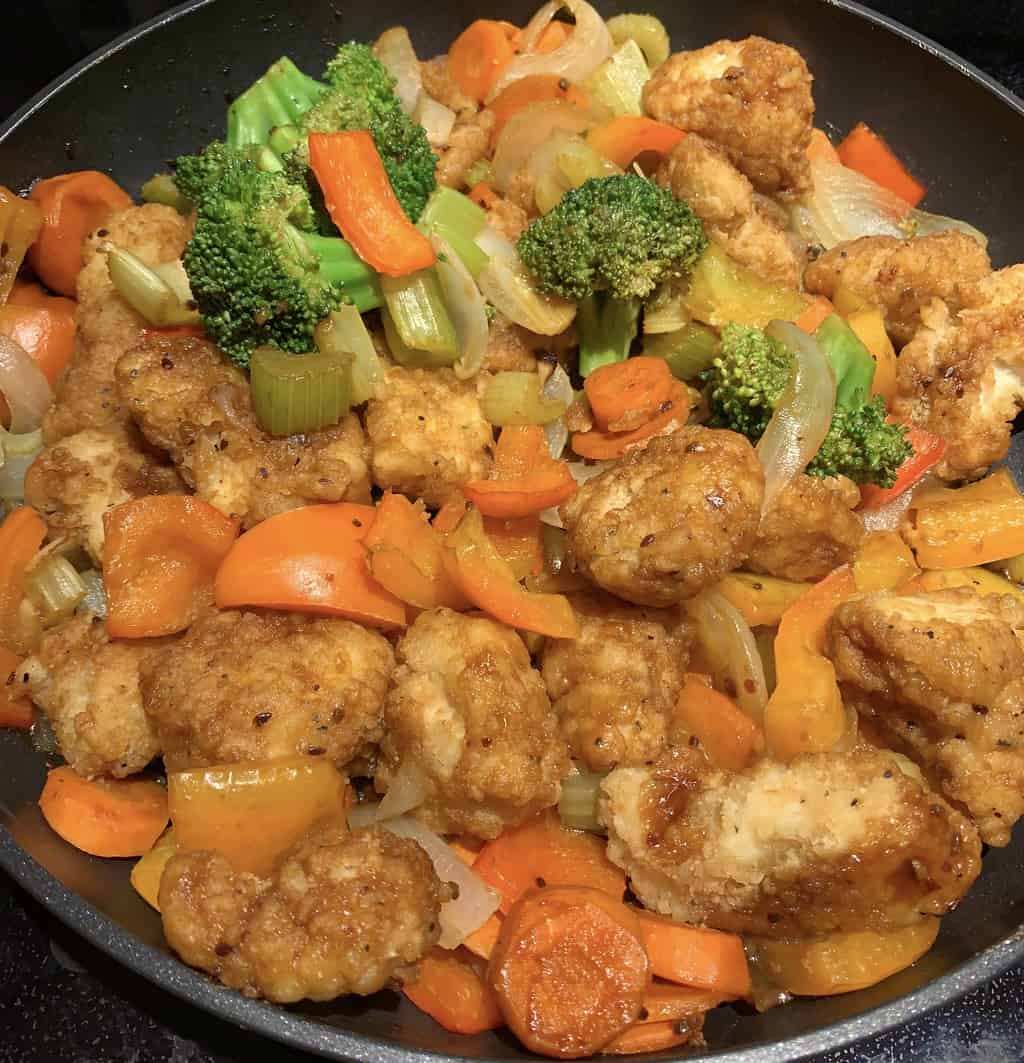 I try to limit my frozen food intake but when I'm having a busy week and need a quick dinner then I have no problem indulging in things like the Erie Meat Jumbo Chicken Breast Bites. They're versatile and also tasty!
Taste: 7.5/10
Cost: 8/10 (when on sale)
Convenience: 8.5/10
Nutrition: 3/10
How would you use these chicken breast bites? What would you serve them with?