So creamy, chocolaty and crispy!
Please note that this review was not paid for or sponsored by any third party. I purchased this product with my own money and the opinions in this review are strictly my own. I am not affiliated with Costco or any of its suppliers. I am just a fan of the company. I write these reviews to help my fellow shoppers.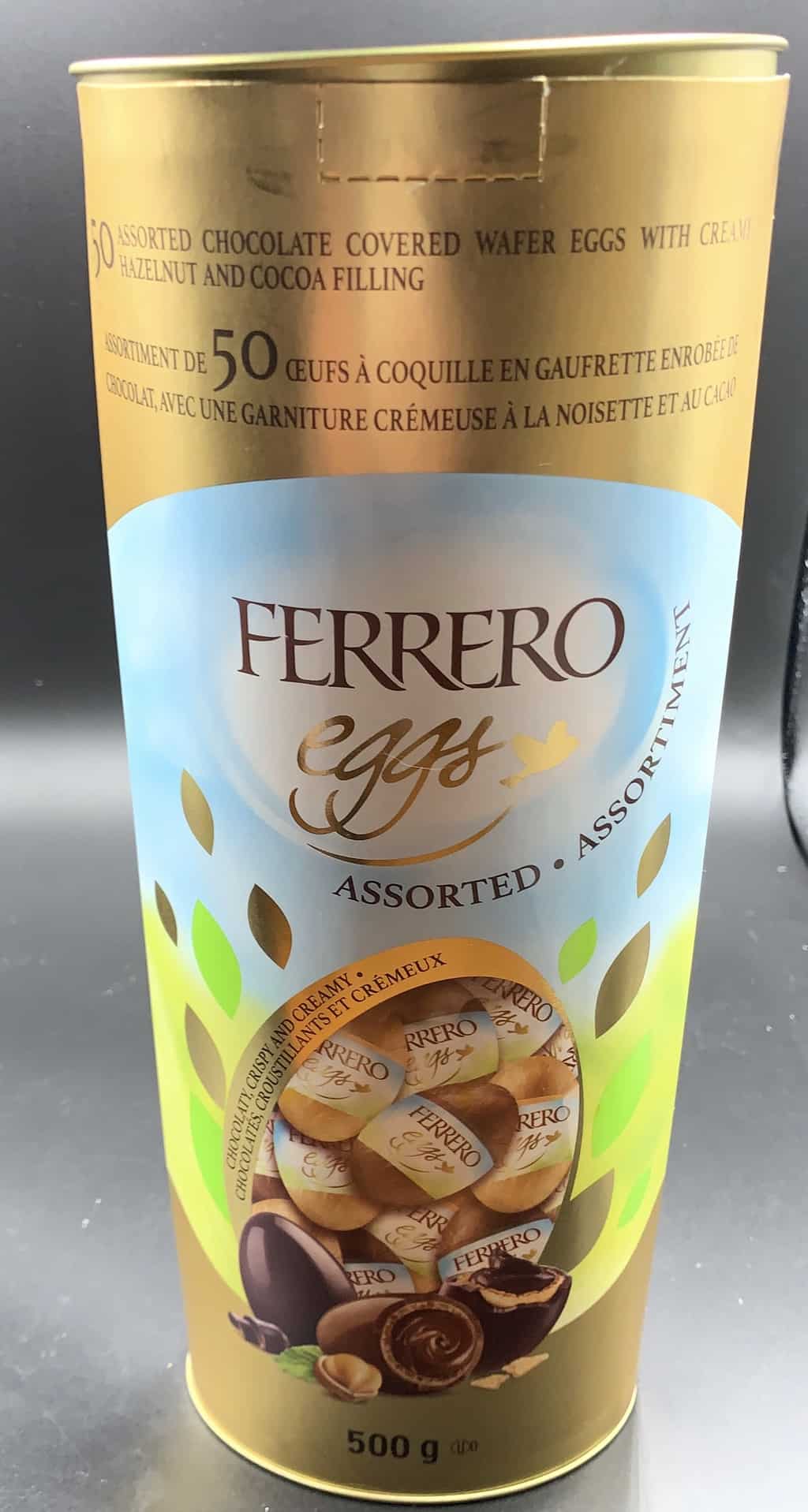 Easter is just around the corner! So clearly I needed to review something Easter-ish before the weekend. Unfortunately this year will be just Sean and I for Easter! Usually we spend time with our families but are unable to do that this year. Today I'm reviewing the Costco Ferrero Eggs.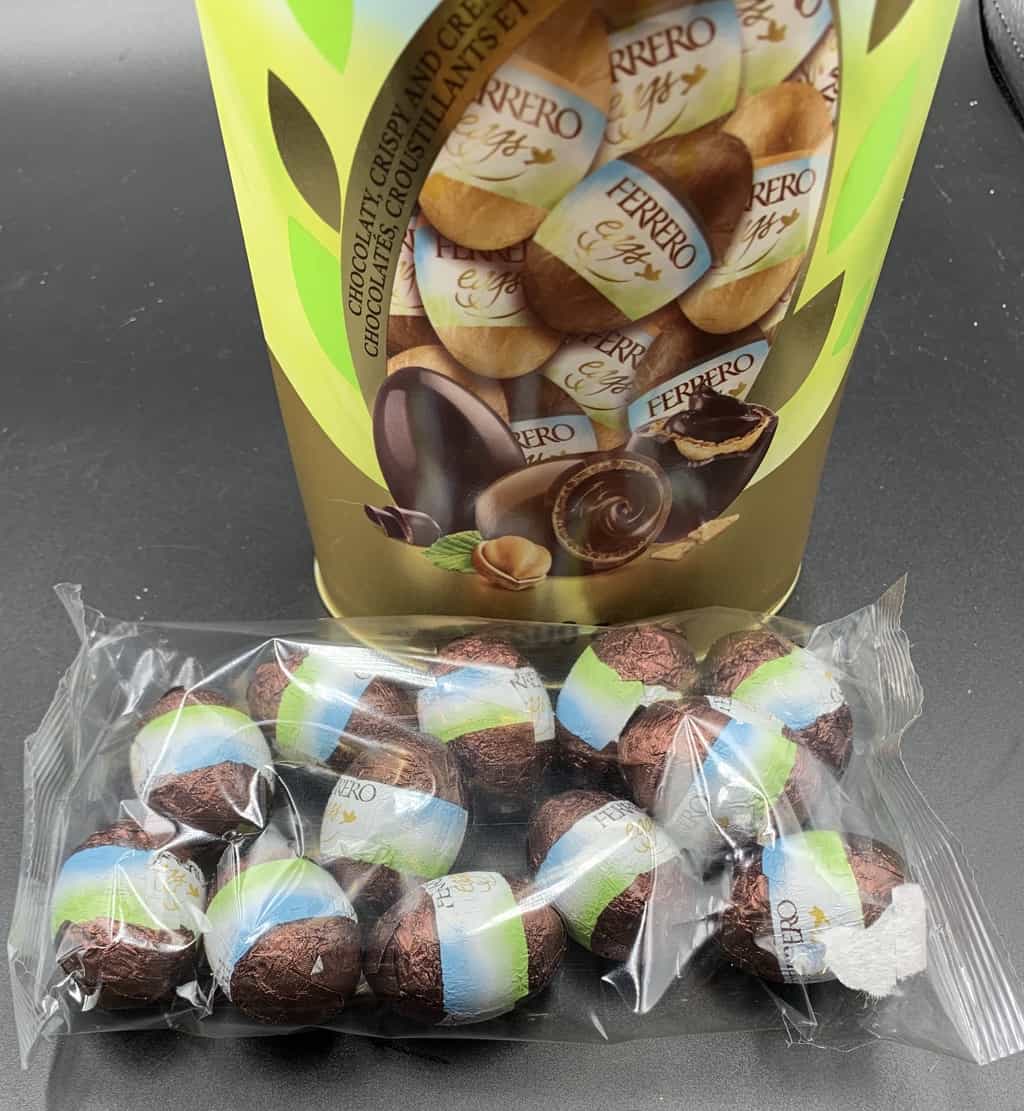 Taste
If you enjoy the regular Ferrero Rocher chocolates you'll probably also enjoy the Ferrero Eggs! There's a bit of difference between the regular Ferrero Rocher chocolates and the eggs, the eggs have a smooth chocolate outside (no hazelnut coating or toppings). The inside of the eggs is full of creamy, sweet, delicious hazelnut or dark chocolate cream that's surrounded by a crispy wafer. There's two different kinds of eggs in the container from Costco original milk chocolate hazelnut and cocoa dark chocolate.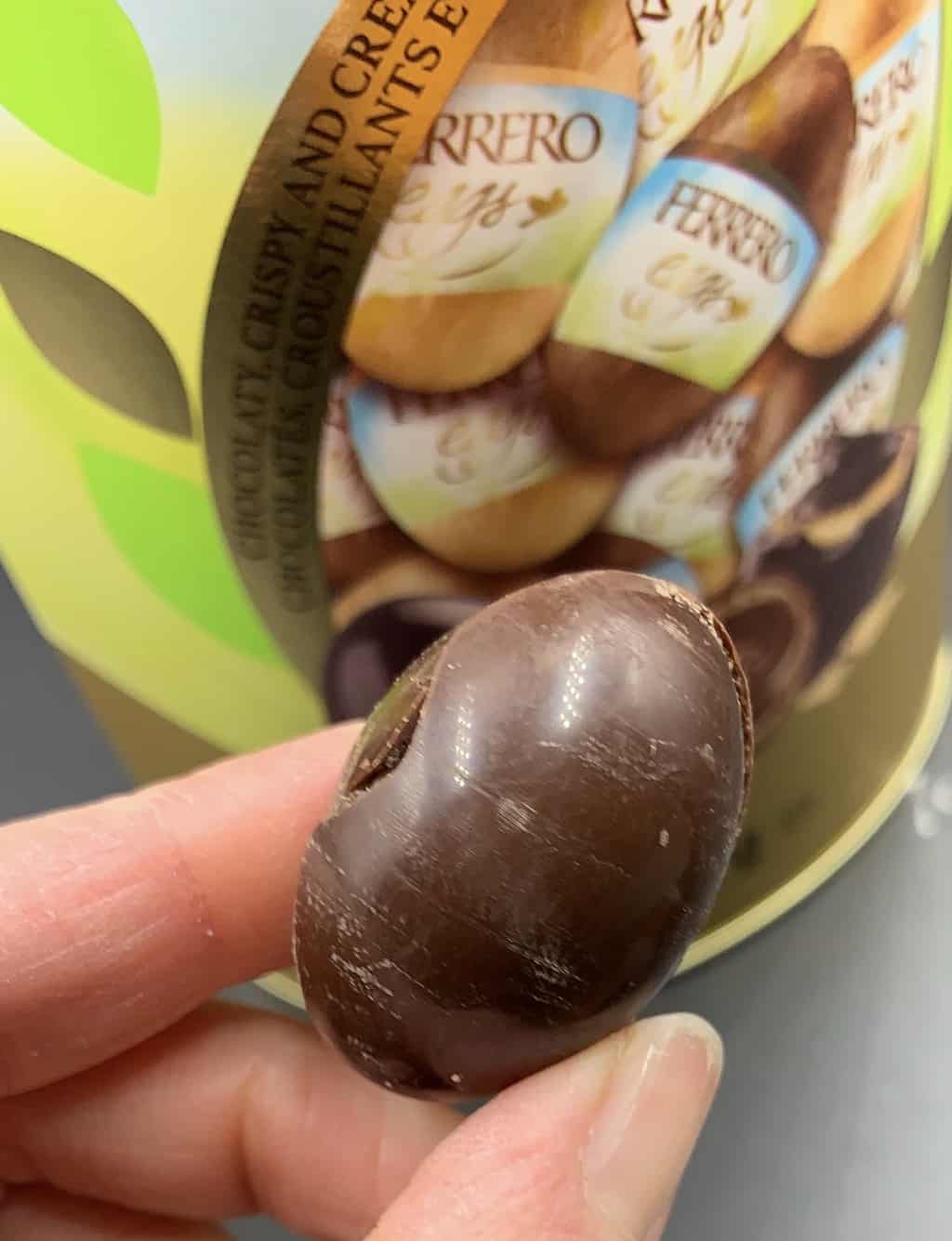 Cost
There's 50 Ferrero Eggs in the container and I purchased the container for $15.99 Canadian. Not exactly as cheap as some Easter candy but I see these as a bit of more premium item!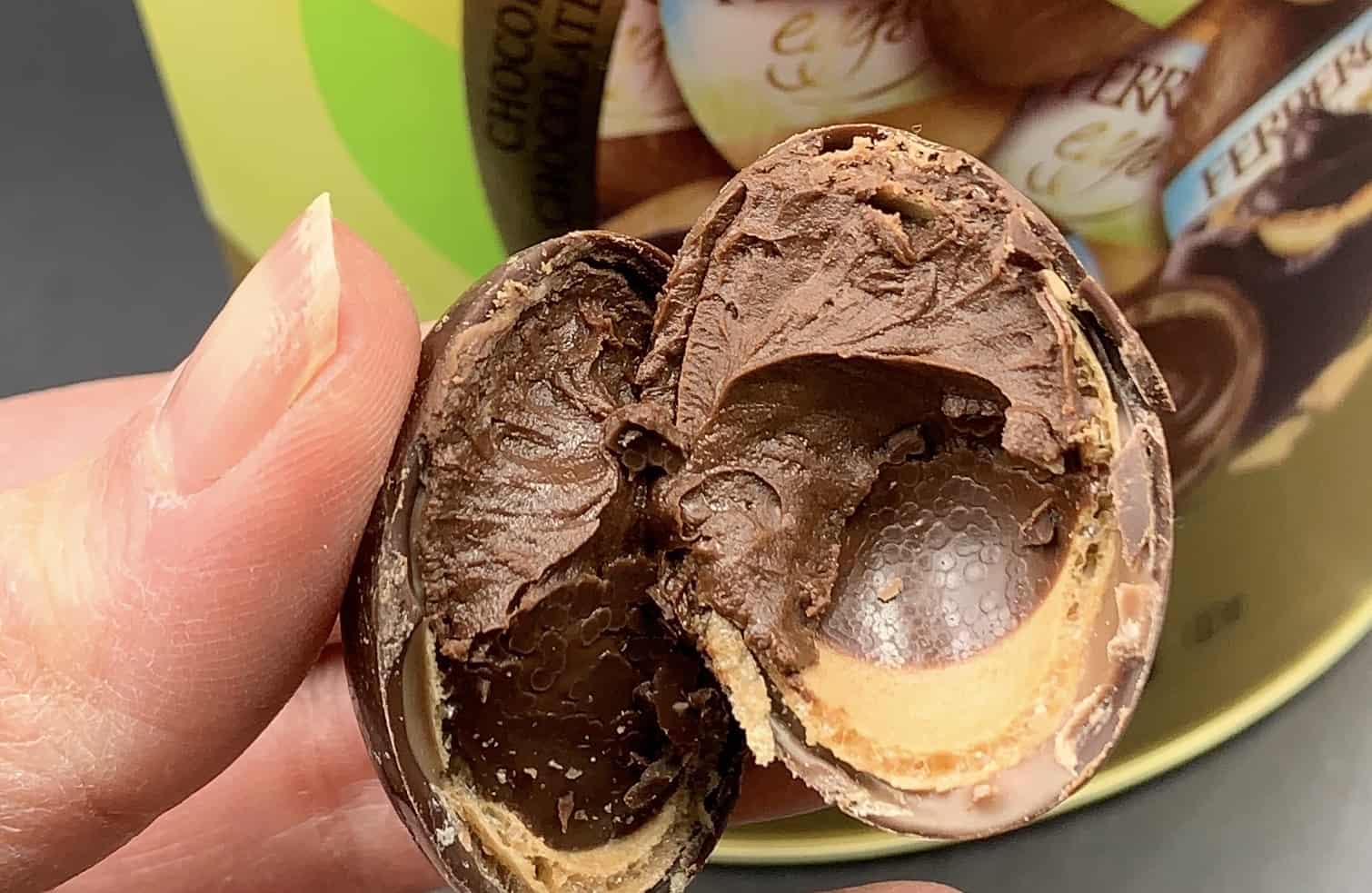 Convenience
These are perfect for adults who want some eggs of their own for Easter and I think kids would also have fun searching for these!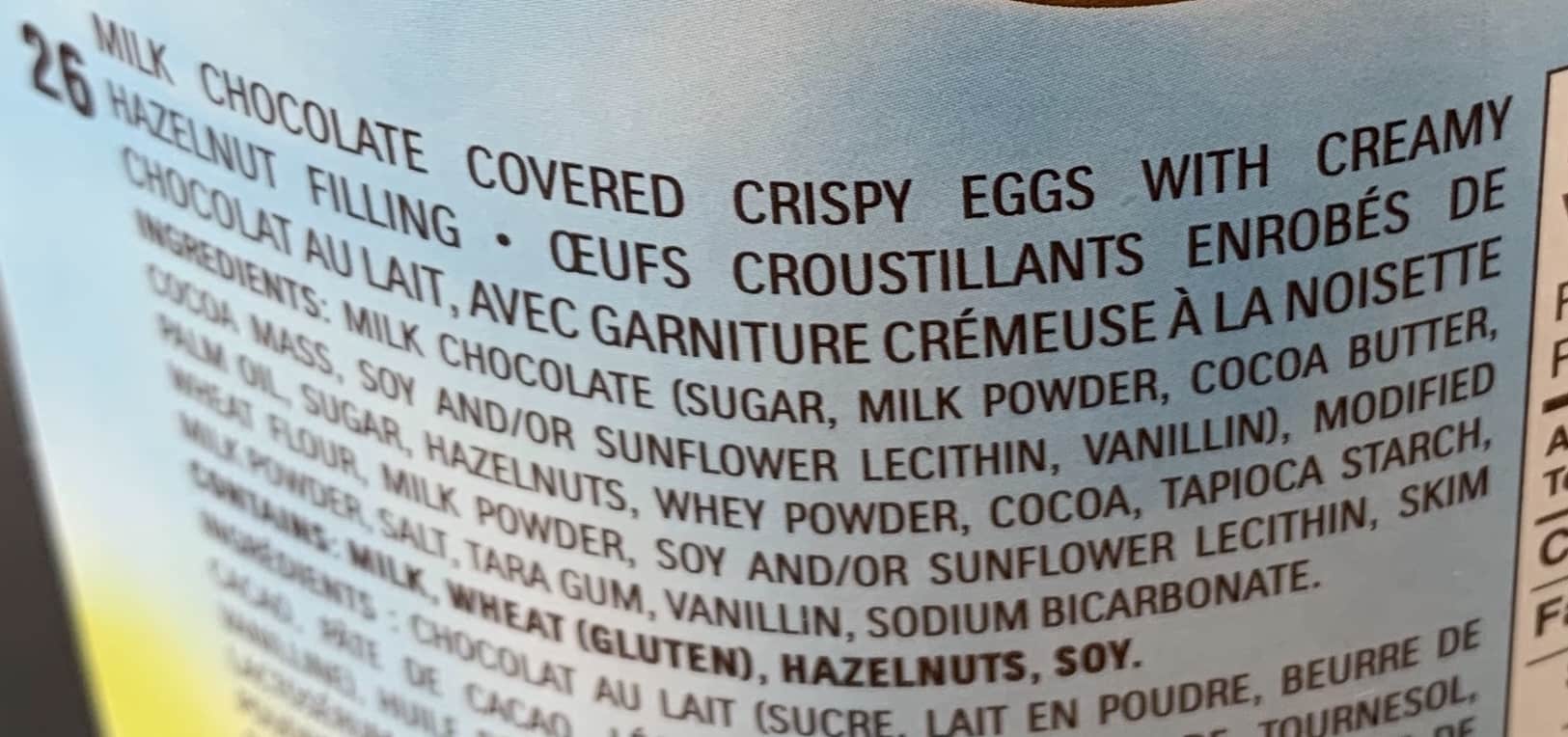 Nutrition
These are definitely not healthy but they're super yummy so that's more important right?! Three eggs is 170 calories, 11 grams of fat, 20 mg of sodium, 14 grams of sugar, 16 grams of carbohydrates, one gram of fibre and two grams of protein.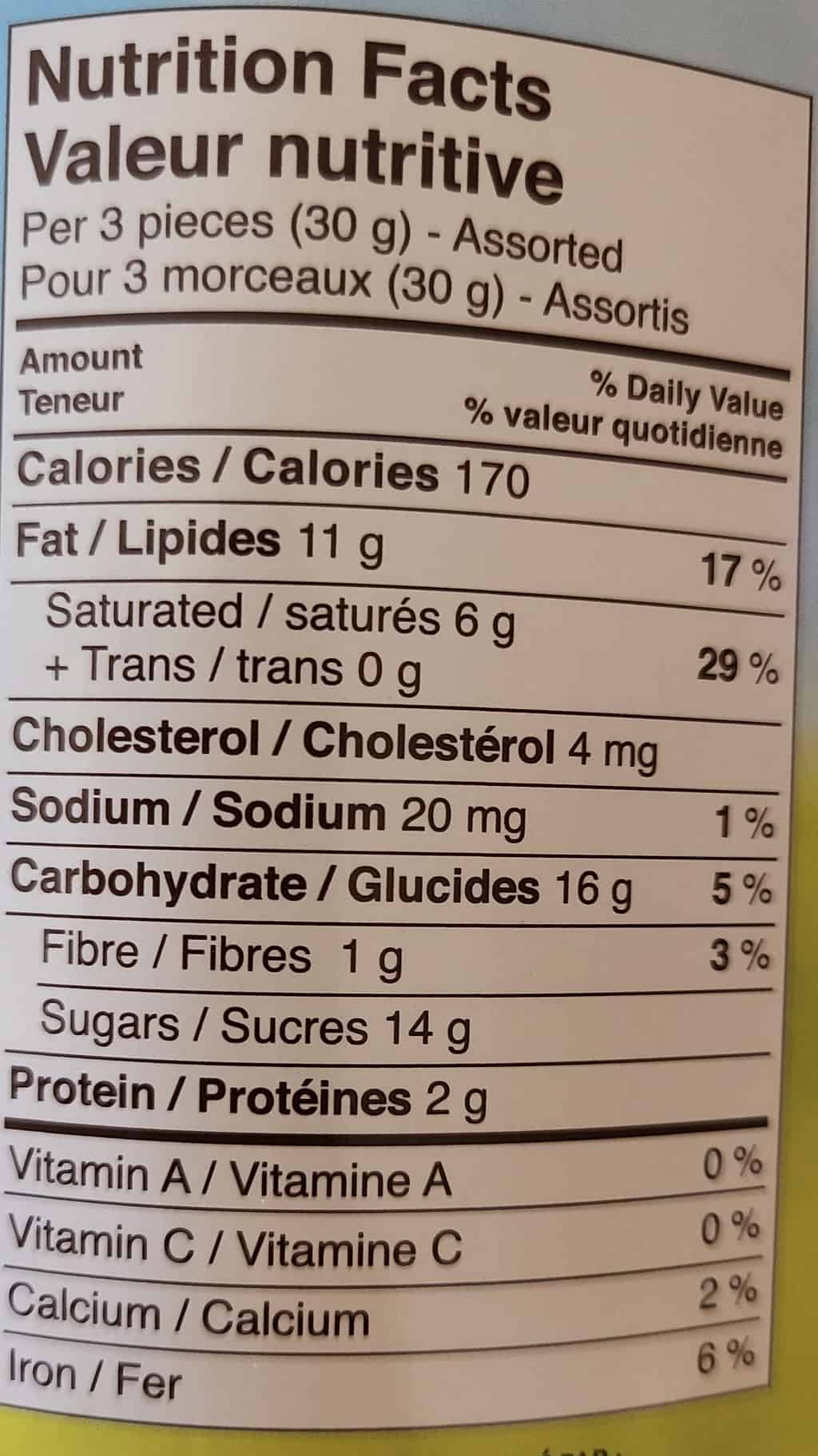 I prefer the Ferrero Eggs over a lot of the other Easter candy available. They're a step above other Easter chocolate so kids might not enjoy them as much as cheaper chocolate but that just means more for the adults! I will have no problem finishing these up!
Taste: 8.5/10
Cost: 7/10
Convenience: 10/10
Nutrition: The Easter Bunny would say these are healthy!
So let's hear it – what's your all-time favorite Easter candy?!