Low carb, gluten free and full of protein!
Please note that this review was not paid for or sponsored by any third party. The opinions in this review are strictly my own. I am not affiliated with Costco or any of its suppliers. I am just a fan of the company. I write these reviews to help my fellow shoppers.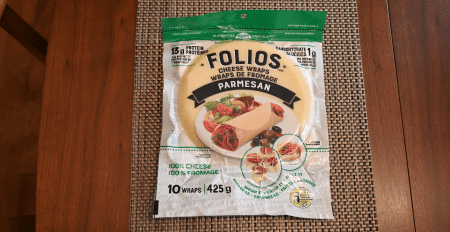 Today I'm reviewing the Folios Parmesan Cheese Wraps from Costco. I've seen these Folios wraps a lot on social media prior to actually seeing them at my local Costco and it seemed like they were quite popular. I found these in the refrigerated dip section at Costco and the item number is 1295185.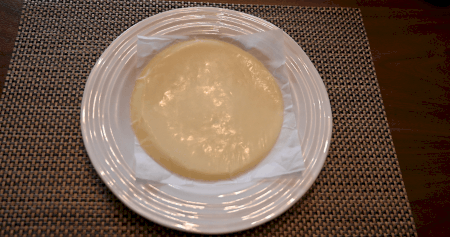 Taste
Alright so these are essentially like a wrap shape and sized piece of parmesan cheese. That's it, they're just pieces of parmesan cheese made into the same shape and size as a wrap! They're thin but thick enough where you can easily fill the parmesan with meats or vegetables and turn it into a wrap. They taste like…parmesan cheese. Which I personally think is delicious. I highly recommend crisping these up in the microwave which is what I did for the photo below! It was so easy and tasted amazing, even Sean liked it although he commented he wasn't a fan of the smell it produced while being microwaved. I absolutely love the flavor or crispy/burnt cheese, it's like when you make a grilled cheese sandwich and the cheese melts out onto the pan and you get the nice crispy cheese. Another way to use these is to make a grilled cheese sandwich or cover some asparagus or broccoli with a wrap and let it melt on.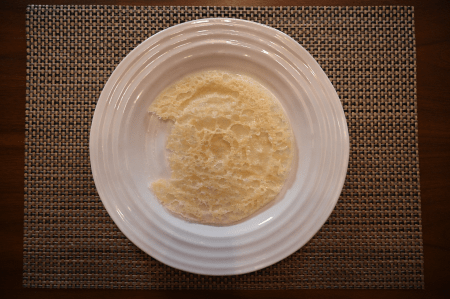 Cost
I paid $12.99 Canadian for the 10 wraps. Definitely more expensive than buying a small brick of parmesan cheese but not absurdly overpriced, you're basically paying for the marketing and the fact the cheese is the size of a wrap.
Convenience
There's numerous ways you can enjoy these, you could crisp them up like I did and sprinkle them on salad, use them as a wrap and put meat and vegetables or just vegetables inside, melt them on broccoli or asparagus. The best before date is about two months from the date we purchased the Folios. They come in a resealable package and each wrap is separated by a piece of parchment paper.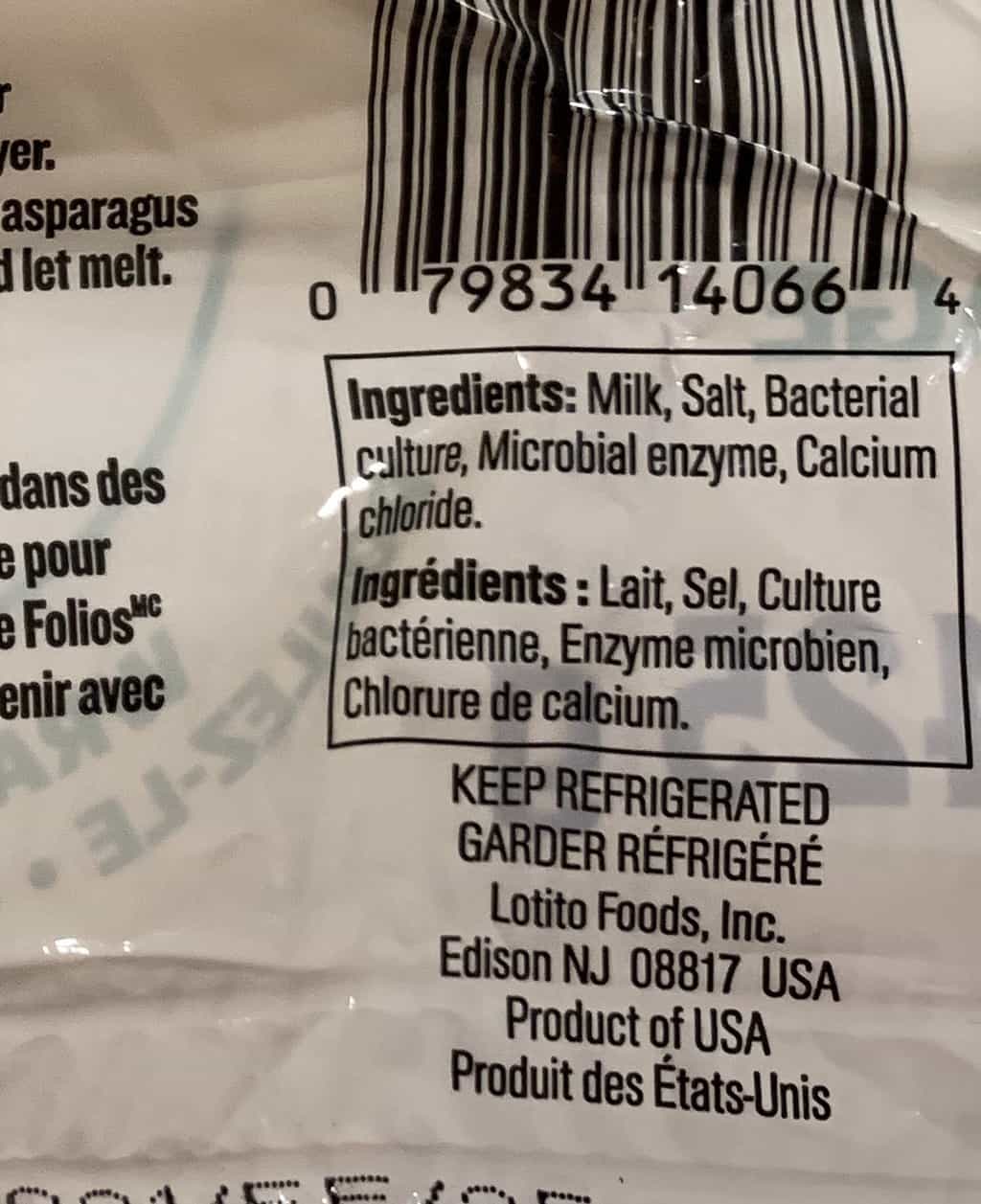 Nutrition
One wrap (or slice of parmesan cheese) is 130 calories, seven grams of fat, one gram of carbohydrates, one gram of fibre, zero grams of sugar, 13 grams of protein and 220 mg of sodium. The ingredients list is very short and straight forward.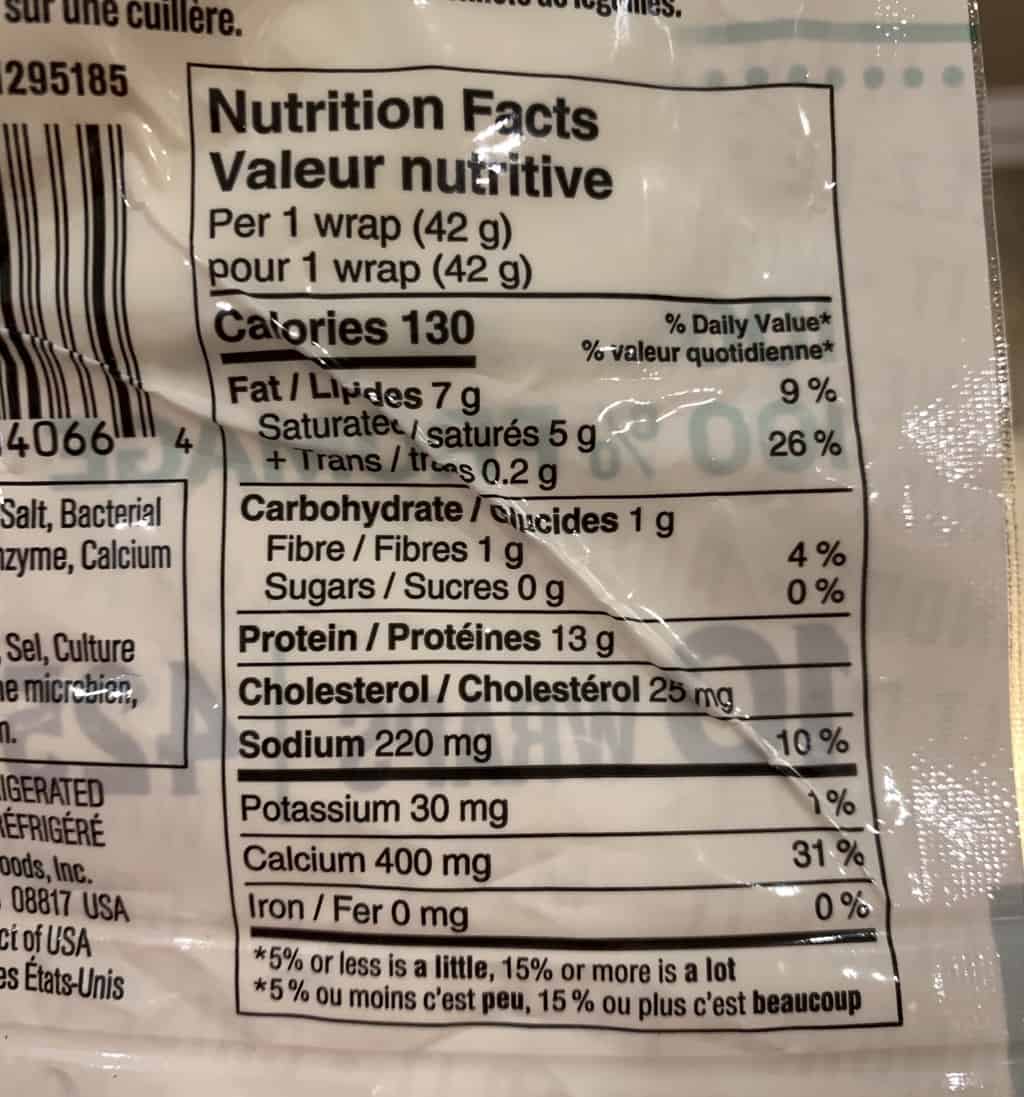 I really enjoyed these Folio Parmesan Cheese Wraps because in general, I love cheese! These tasted wonderful crisped up. If I were on keto or following a really low carb diet these would seem like a treat. Unfortunately they do have dairy so if you can't eat cheese these aren't for you.
Taste: 8/10
Cost: 6/10
Convenience: 10/10
Nutrition: 9/10
Leave a comment if this review was helpful and also share what your thoughts are on this product!