So convenient for lunches or snacks!
Please note that this review was not paid for or sponsored by any third party. I purchased this product with my own money and the opinions in this review are strictly my own. I am not affiliated with Costco or any of its suppliers. I am just a fan of the company. I write these reviews to help my fellow shoppers. If you like my blog and want to show your appreciation, please follow me on Instagram or Facebook, or tell your friends to check out my blog!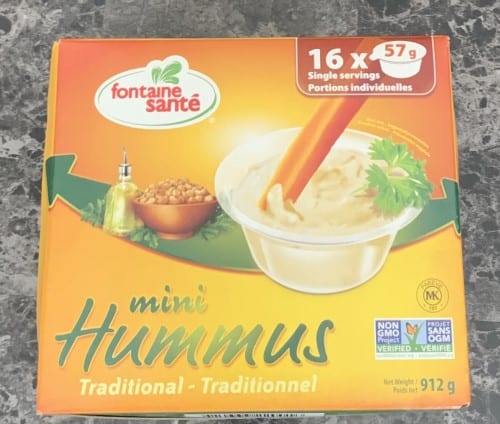 I picked up these Costco Fontaine Sante Mini Hummus for my work lunches and also to have at home for snacks!
Taste
These are delicious! The hummus is smooth, creamy, flavorful and has a nice hint of garlic. It's light and fluffy and doesn't have any grittyness. It's one of the best kinds of hummus I've tried in the past. It pairs wonderfully with naan bread or veggies.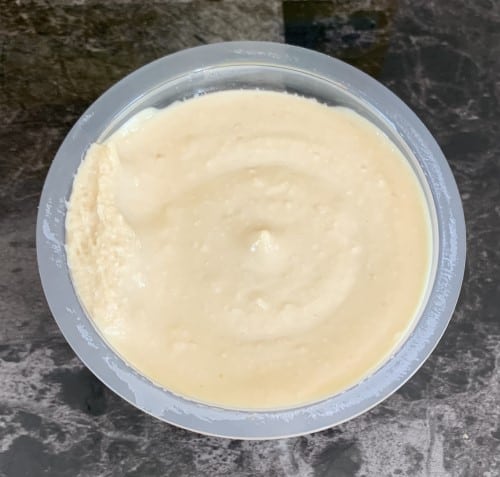 Cost
There's 16 mini hummus in the box (each is 57 grams) and I paid only $5.99 Canadian. Super reasonably priced!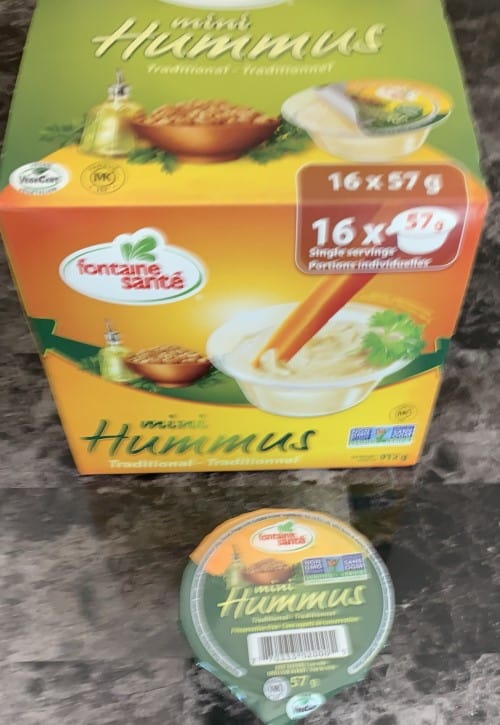 Convenience
These are so awesome for lunches or snacks. You can use them to dip veggies in or naan bread in. There's more than enough hummus in each individual serving. The best before date is about two months from the date we purchased them.
Nutrition
One 57 gram container is 130 calories, ten grams of fat, nine grams of carbohydrates, zero grams of sugar, four grams of protein, four grams of fibre and 190 mg of sodium.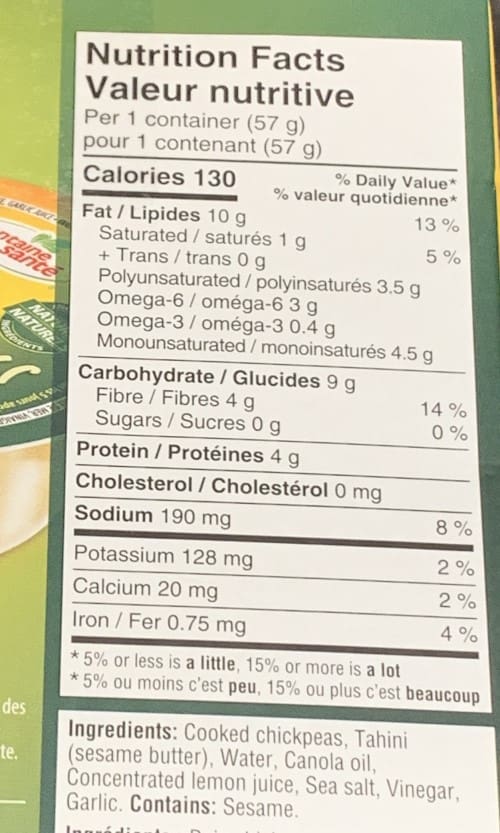 I would definitely purchase these again for a snack at home, to serve at a party or to bring to work for lunches!
Taste: 8.5/10
Cost: 9/10
Convenience: 10/10
Nutrition: 7/10
What's your favorite way to have or use hummus??