Very unique but not so tasty!
Please note that this review was not paid for or sponsored by any third party. However, I was given a free sample of this product to review. The opinions in this review are strictly my own. I am not affiliated with Costco or any of its suppliers. I am just a fan of the company. I write these reviews to help my fellow shoppers.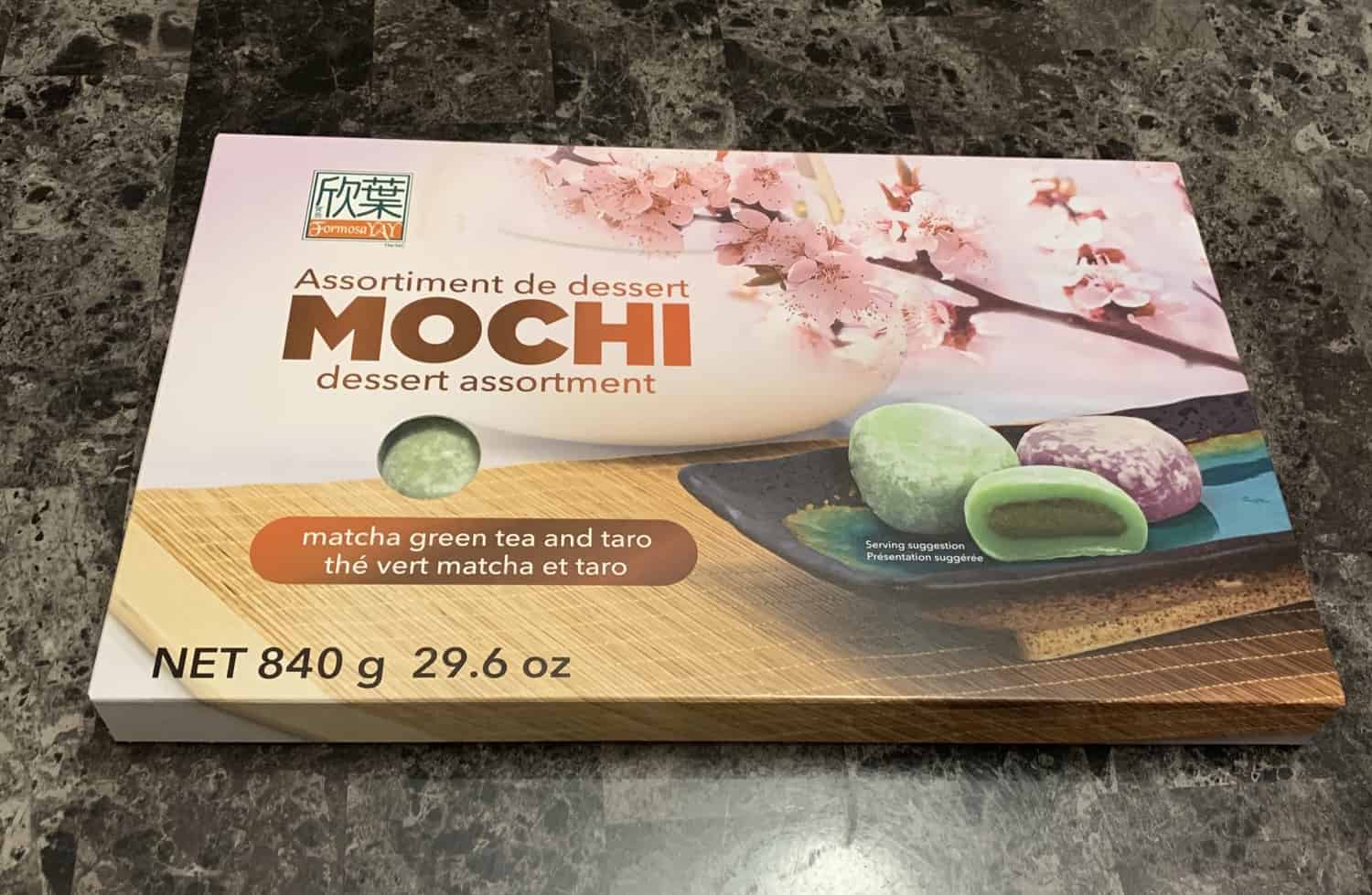 I found a unique looking item at Costco when I went there recently and decided to pick it up to review! Today I'm reviewing the Costco Formosa Mocha Dessert Assortment!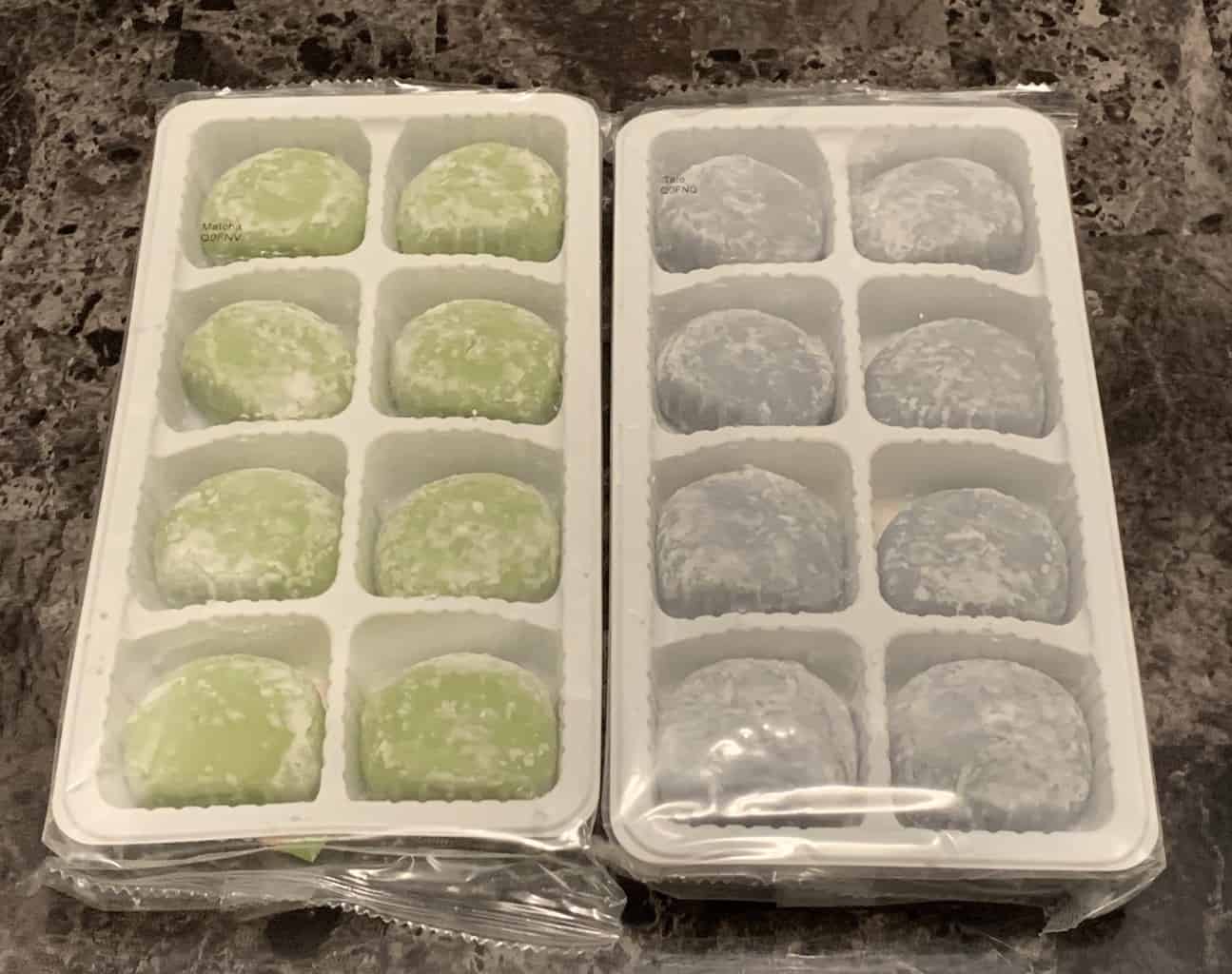 Taste
I wanted to love these because I though they looked so interesting but unfortunately they were just way too sweet for my liking! What they are is a pillowy soft, chewy, round mini bun looking thing made out of an ingredient known as mochigome which is a short-grain glutinous rice. The mochi has a sweet filling that almost tastes like it has a bit of plum flavor to me but is mainly just sweet. I definitely didn't love these and only ate a bite of each, they were just way too sweet and the flavor wasn't right. The green tea did taste like green tea but the taro didn't taste quite right to me!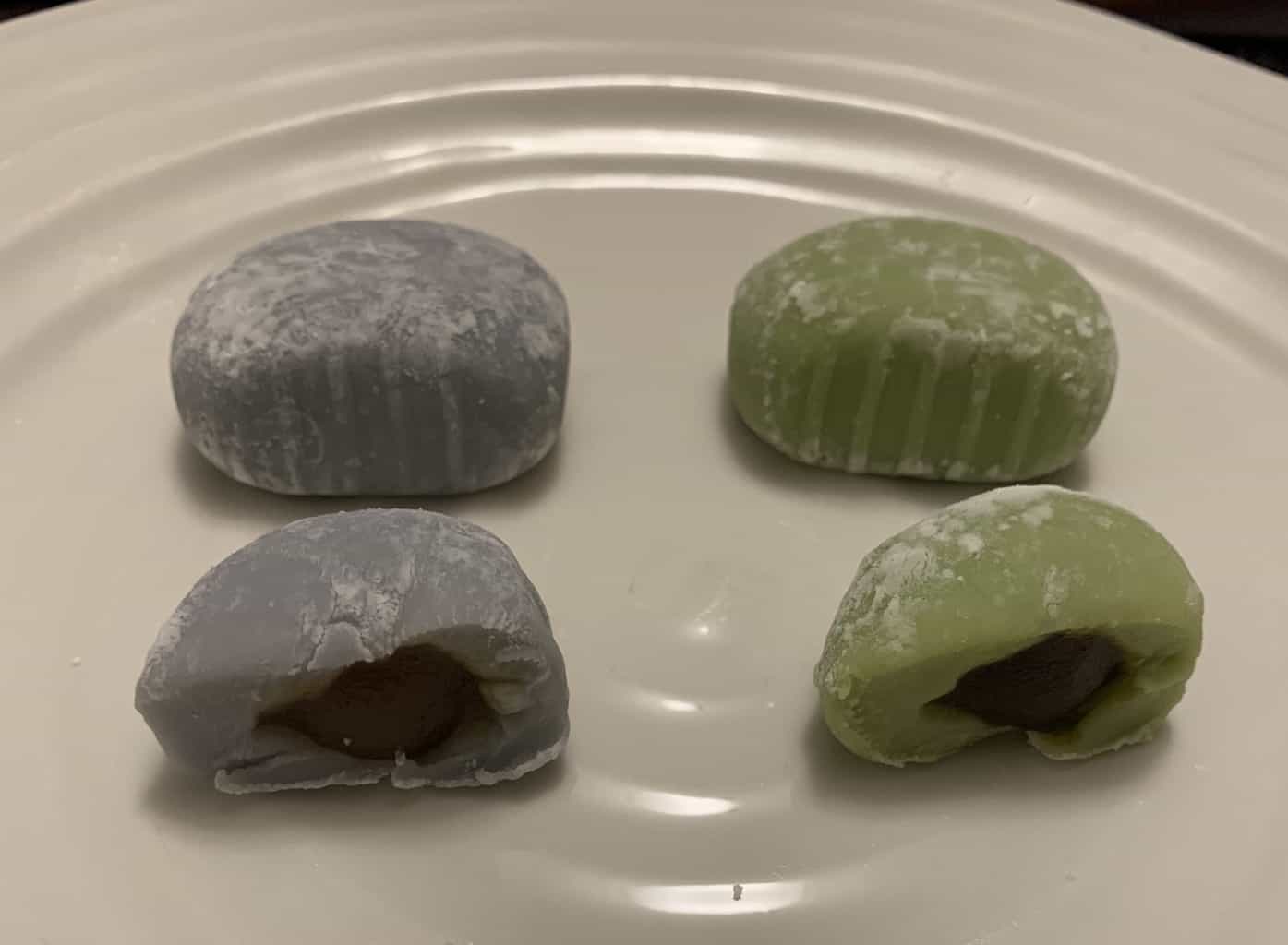 Cost
I paid $10.99 for the box of 24 mochi desserts. I'm not sure how much mochi usually is so I can't say whether this is a reasonable price or not.
Convenience
The best before date is about 10 months from the date we purchased these. Each tray comes in plastic wrap with eight mocha per tray. There's two flavors. Green tea and taro. I have to point out that despite opening the plastic wrap and leaving the mocha out without putting them in a ziplock bag they still stayed strangely extremely soft!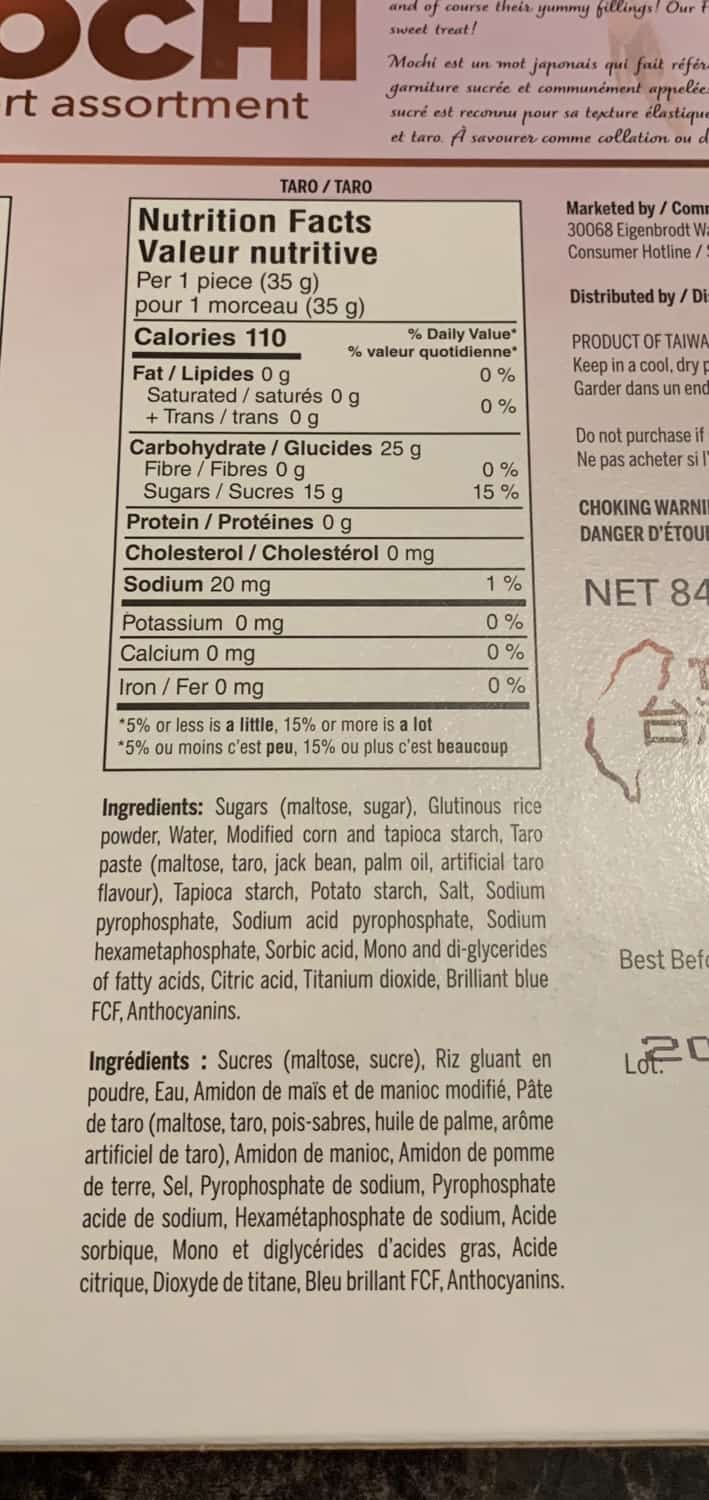 Nutrition
One taro mochi is 110 calories, zero grams of fat, 20 mg of sodium, zero grams of protein, 15 grams of sugar, zero grams of fibre and 25 grams of carbohydrates. One green tea mochi is 110 calories, 15mg of sodium and15 grams of sugar. These definitely aren't healthy for you. The initial ingredient is sugar.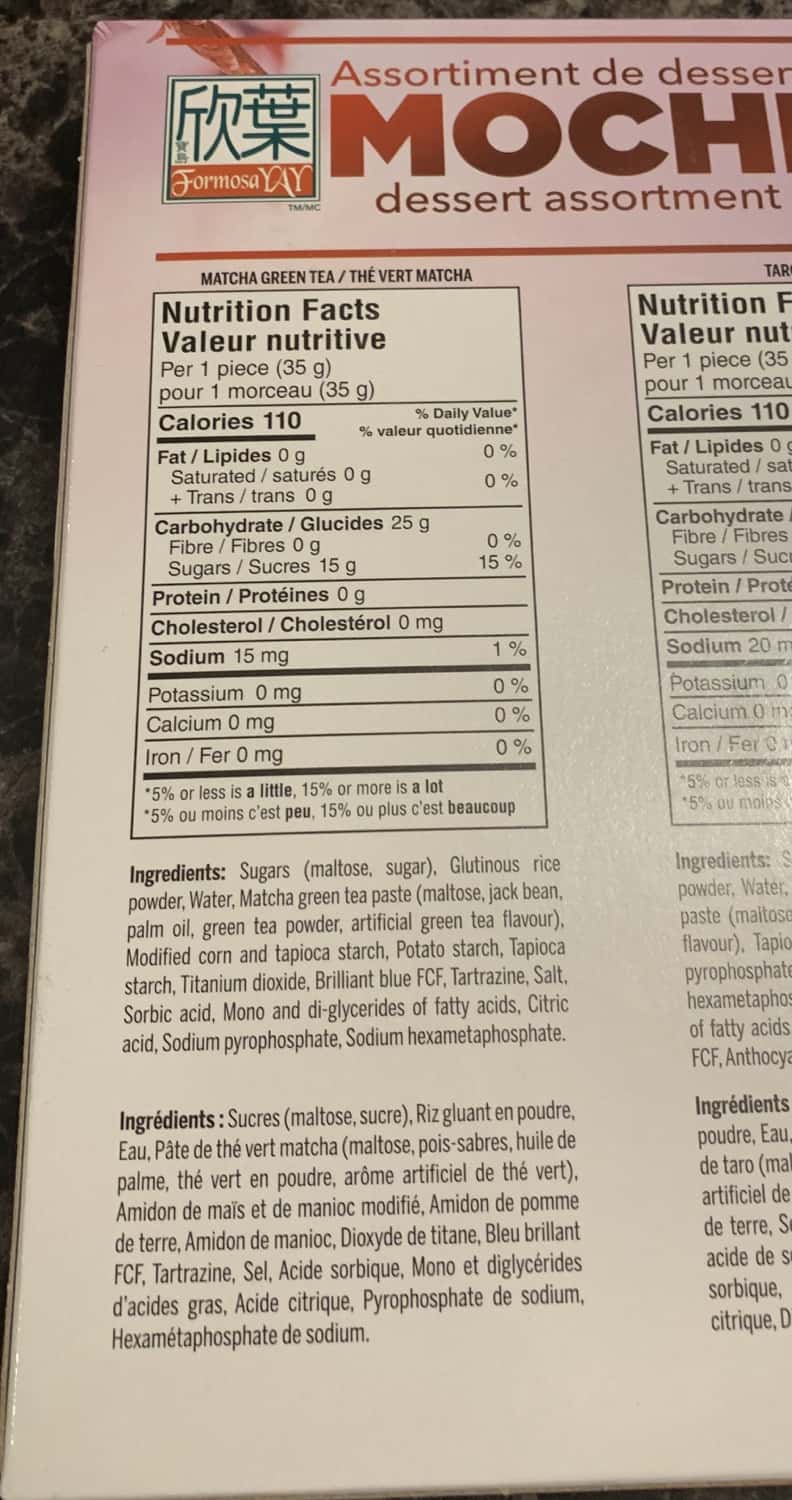 I found these way too sweet and didn't love the flavors. I won't be buying them again. I'm curious to hear what others have thought of them!
Taste: 5/10
Cost: 7/10
Convenience: 10/10
Nutrition: 0/10
Which flavor would you try first? Taro or green tea?