Meat-free and you can barely tell!
Please note that this review was not paid for or sponsored by any third party. The opinions in this review are strictly my own. I am not affiliated with Costco or any of its suppliers. I am just a fan of the company. I write these honest reviews to help my fellow shoppers.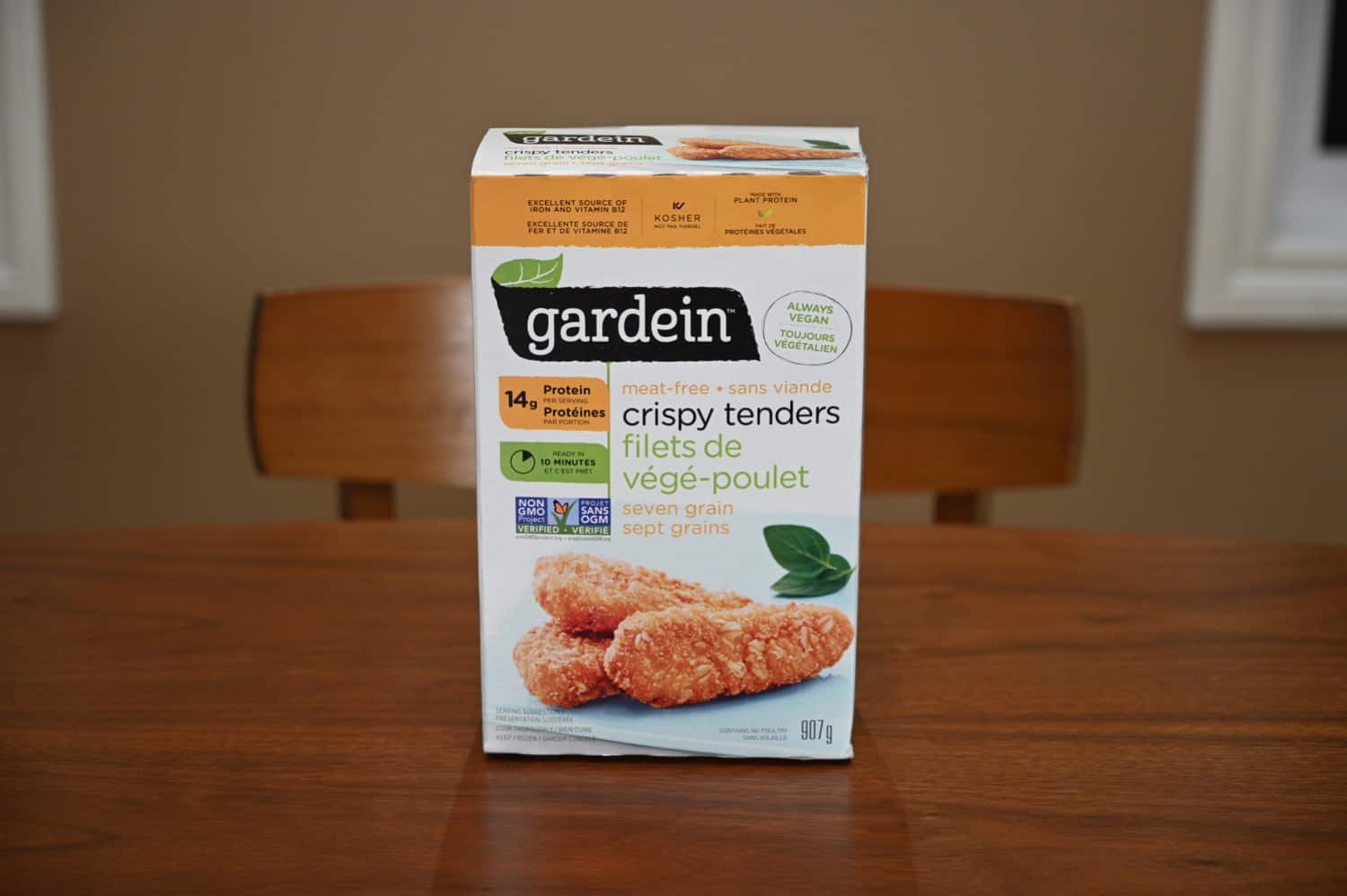 I grew up absolutely loving chicken tenders, every time we'd go to a restaurant I'd order the same thing, chicken tenders and fries. What I've never tried is meat free tenders so when I saw the Gardein Meat Free crispy tenders at Costco I really wanted to pick them up to review. These can be found in the freezer section at Costco and the item number is 1321285.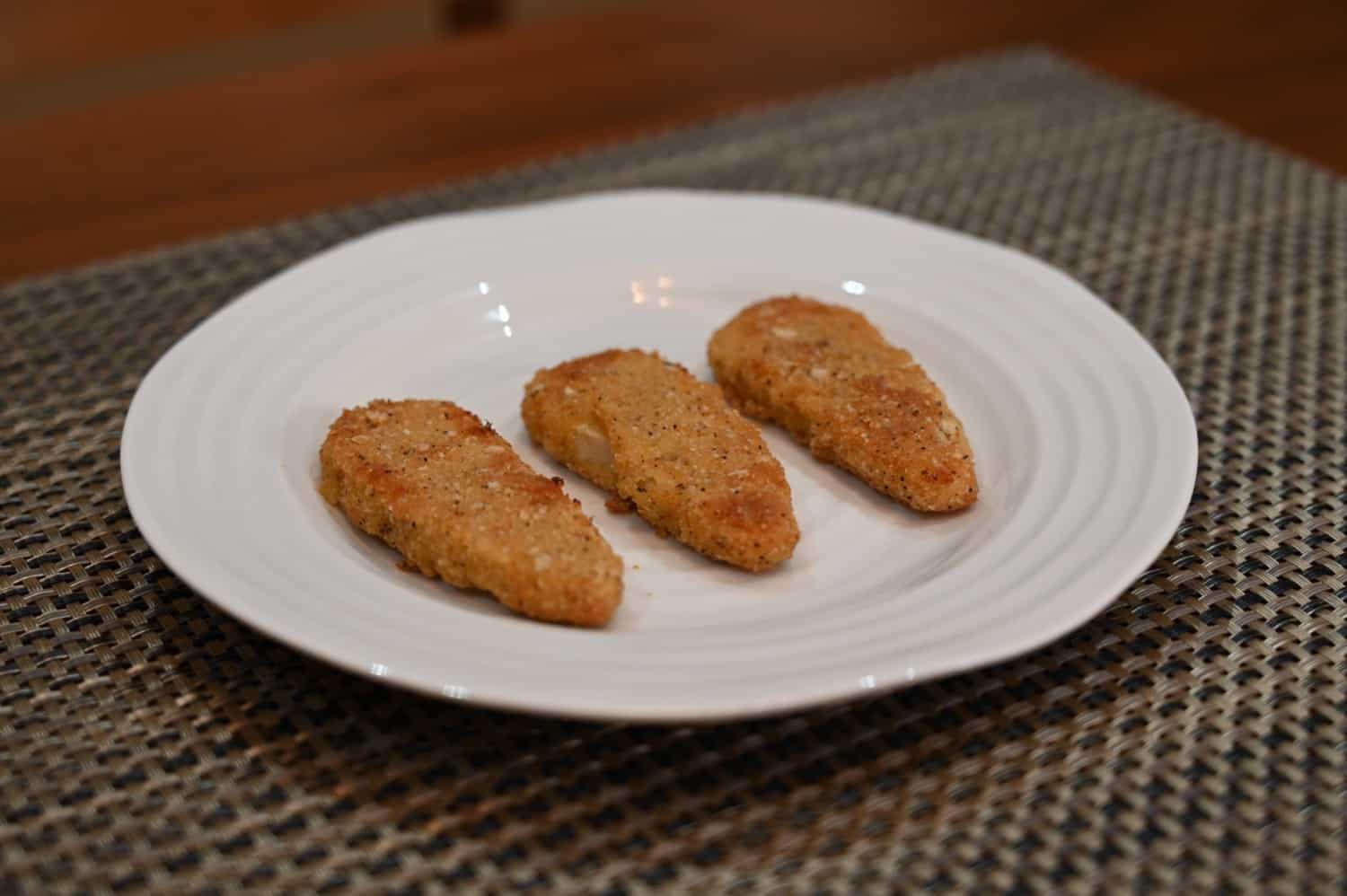 Taste
Just to give you an idea of how good these are…Sean (my husband) has chicken at least 10 times per week, he's a chicken fan and eats the real deal. I somehow convinced him to try these and he actually looked excited because they taste like chicken tenders! We both enjoyed these. The texture is similar to chicken and the seven grain breading absolutely masks any non-chicken flavor that may be coming through from the plant based protein. We both agreed you could probably fool people into believing these are chicken if you didn't tell them that they're not.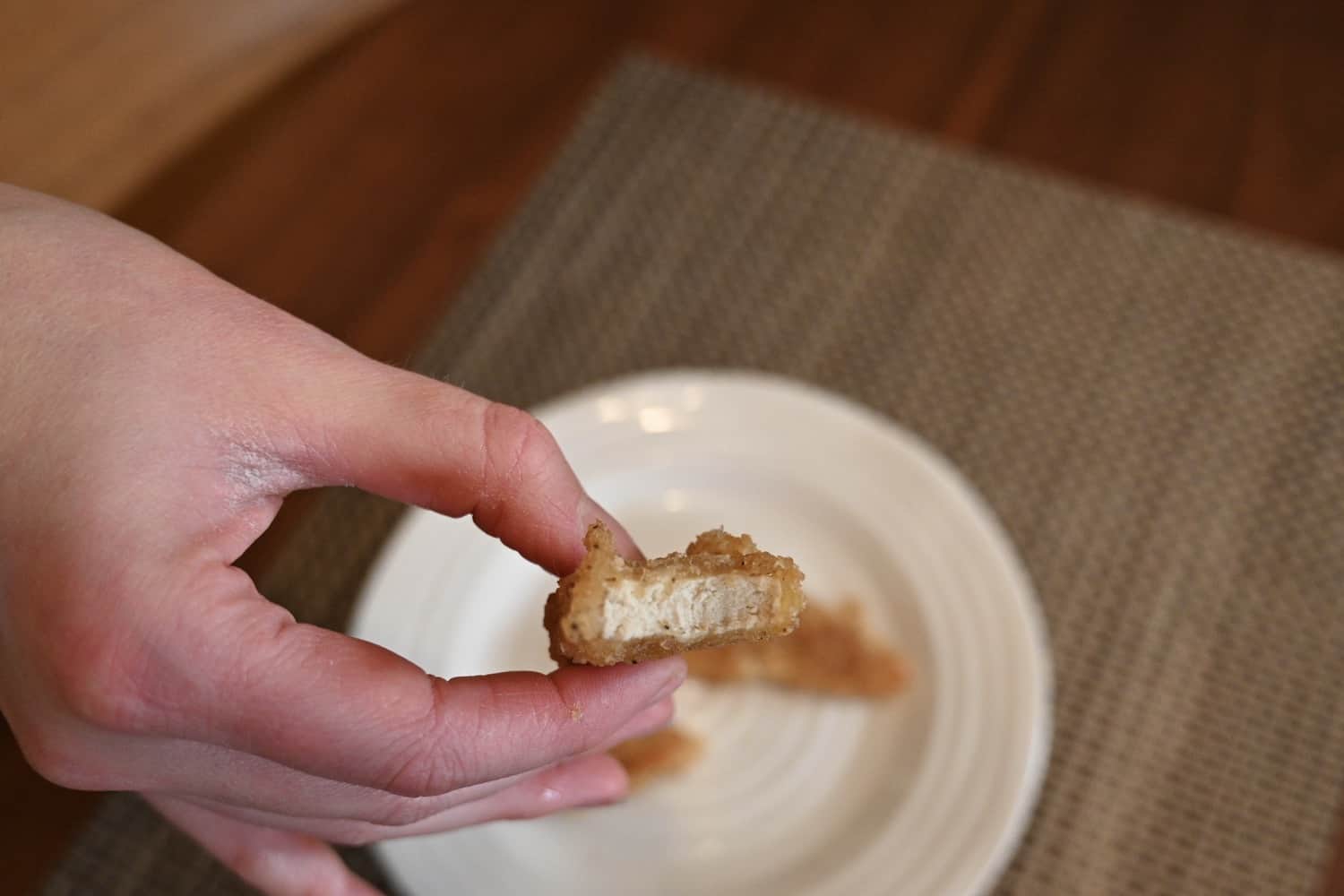 Cost
The 907 gram box cost $12.99 Canadian.
Convenience
You can choose to pop these in the microwave, toaster oven or conventional oven. I'm sure they'd taste great in an air fryer too. I have a hunch that if you cook them in the microwave they might not be as crispy. These would be great to serve at a party if you had some vegetarian friends coming over. They taste great with plum sauce, barbecue sauce, ranch or just enjoyed plain. You could use these in a salad or have with a side of potatoes or fries etc.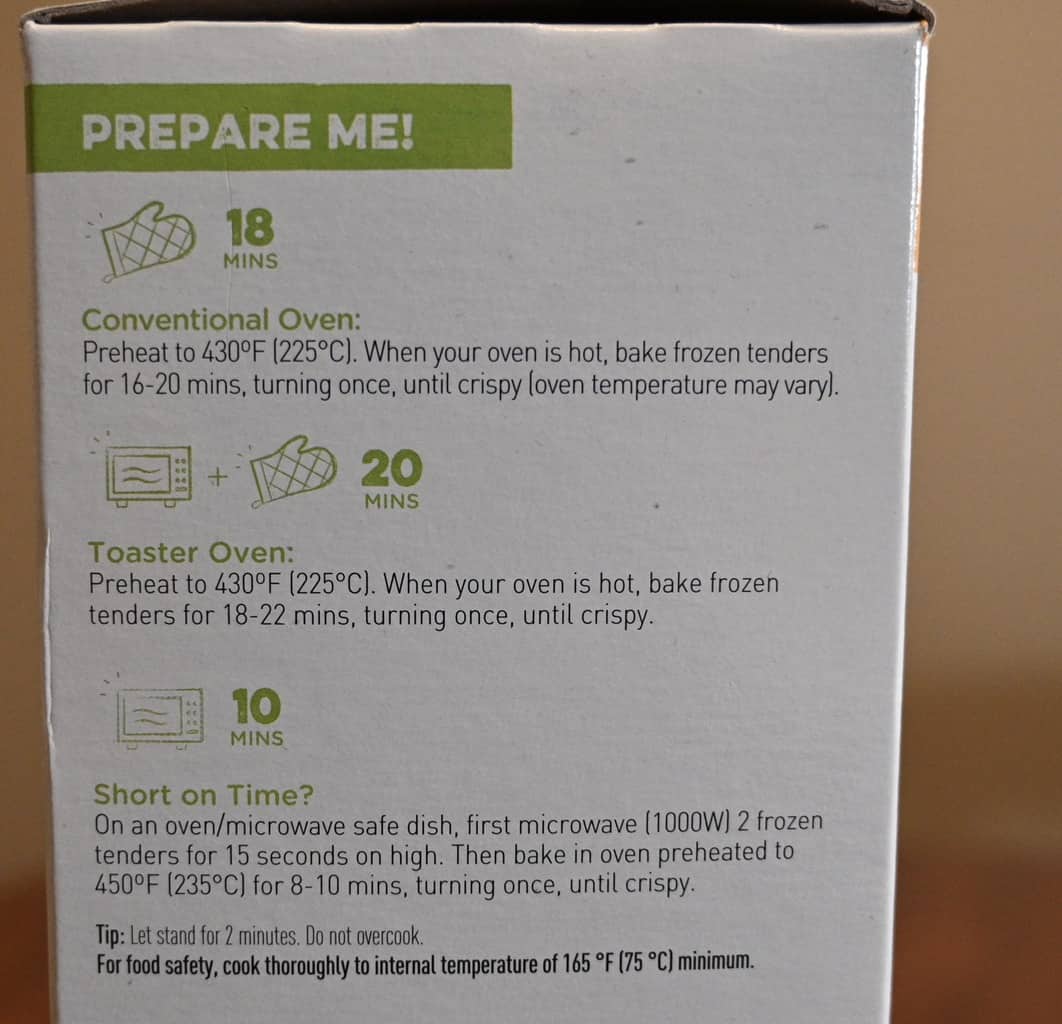 Nutrition
Four tenders is 190 calories, eight grams of fat, 450 mg of sodium, 16 grams of carbohydrates, one gram of fibre, one gram of sugar and 14 grams of protein. These contain wheat and soy. Canola oil is listed as the fourth ingredient. These are kosher as well.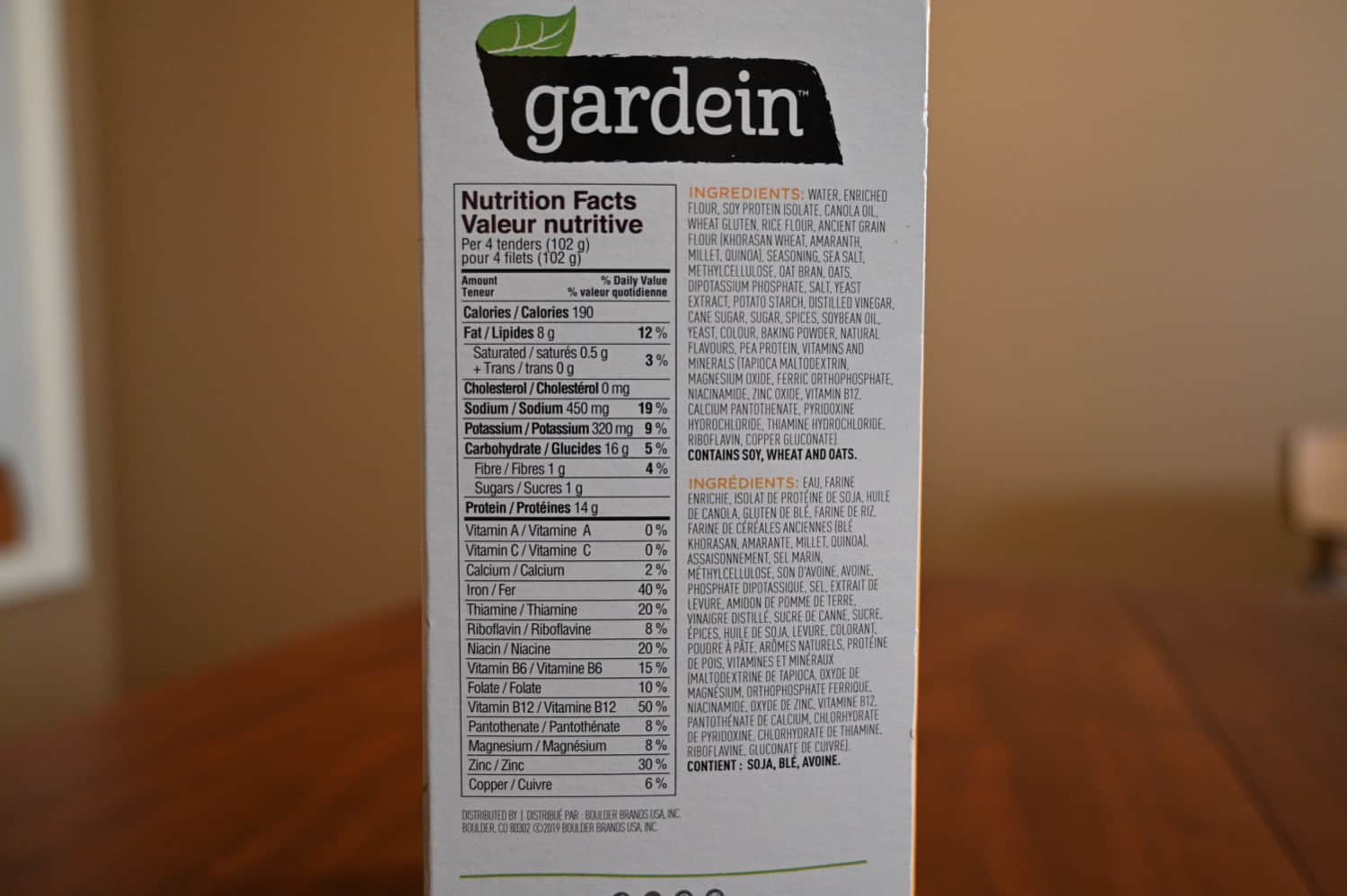 These are really good for a meat-free alternative to regular chicken tenders! I honestly enjoyed these and my meat loving husband didn't find these bad at all. If you're vegetarian and seeking a plant based protein tender, I'd check these out at Costco.
Taste: 7/10 overall taste…9/10 for how close they are to chicken tenders.
Cost: 6/10
Convenience: 9/10
Nutrition: 4/10
Leave a comment if this review was helpful and also share what your thoughts are on this product!