I bought this because the bottle was so pretty!
Please note that this review was not paid for or sponsored by any third party. The opinions in this review are strictly my own. I am not affiliated with Costco or any of its suppliers. I am just a fan of the company. I write these honest reviews to help my fellow shoppers.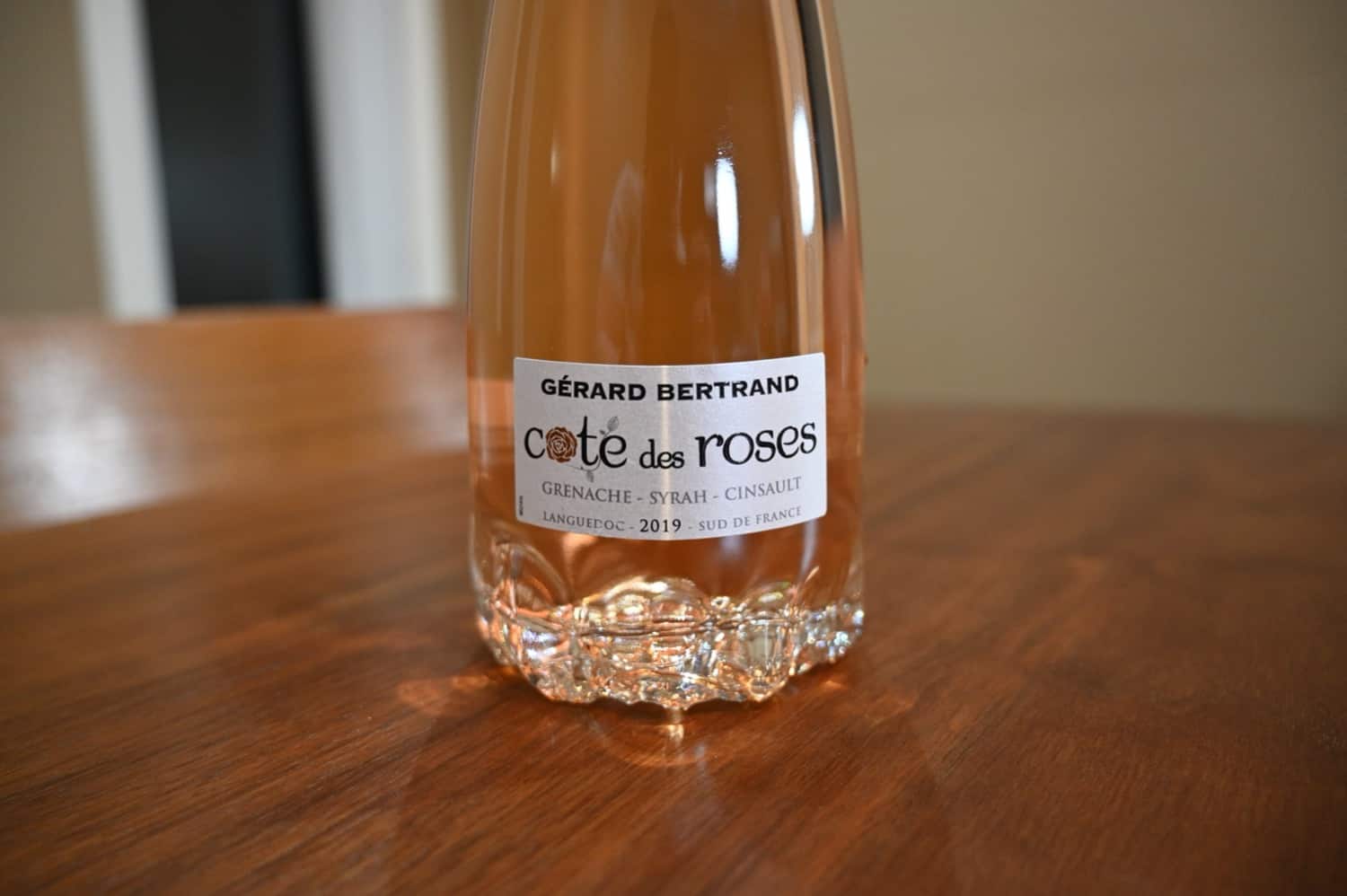 Time to mix it up a little and do a wine review! We haven't been drinking too much wine lately but whenever we do have a bottle it's always something we purchased from Costco. When it comes to buying wine from Costco I usually just run around the store buying a few bottles of whatever looks/sounds good. I picked up this Gerard Bertrand Cote des Roses rose. Cote des Roses is actually an area in the south of France. Rose is not my go to wine but there was no way I was leaving Costco liquor without this beautiful looking bottle. The bottle's glass is cut and shaped like a rose on the bottom, the rose color is a gorgeous sunset pink and there's a beautiful glass cork stopper which makes recorking the bottle super simple!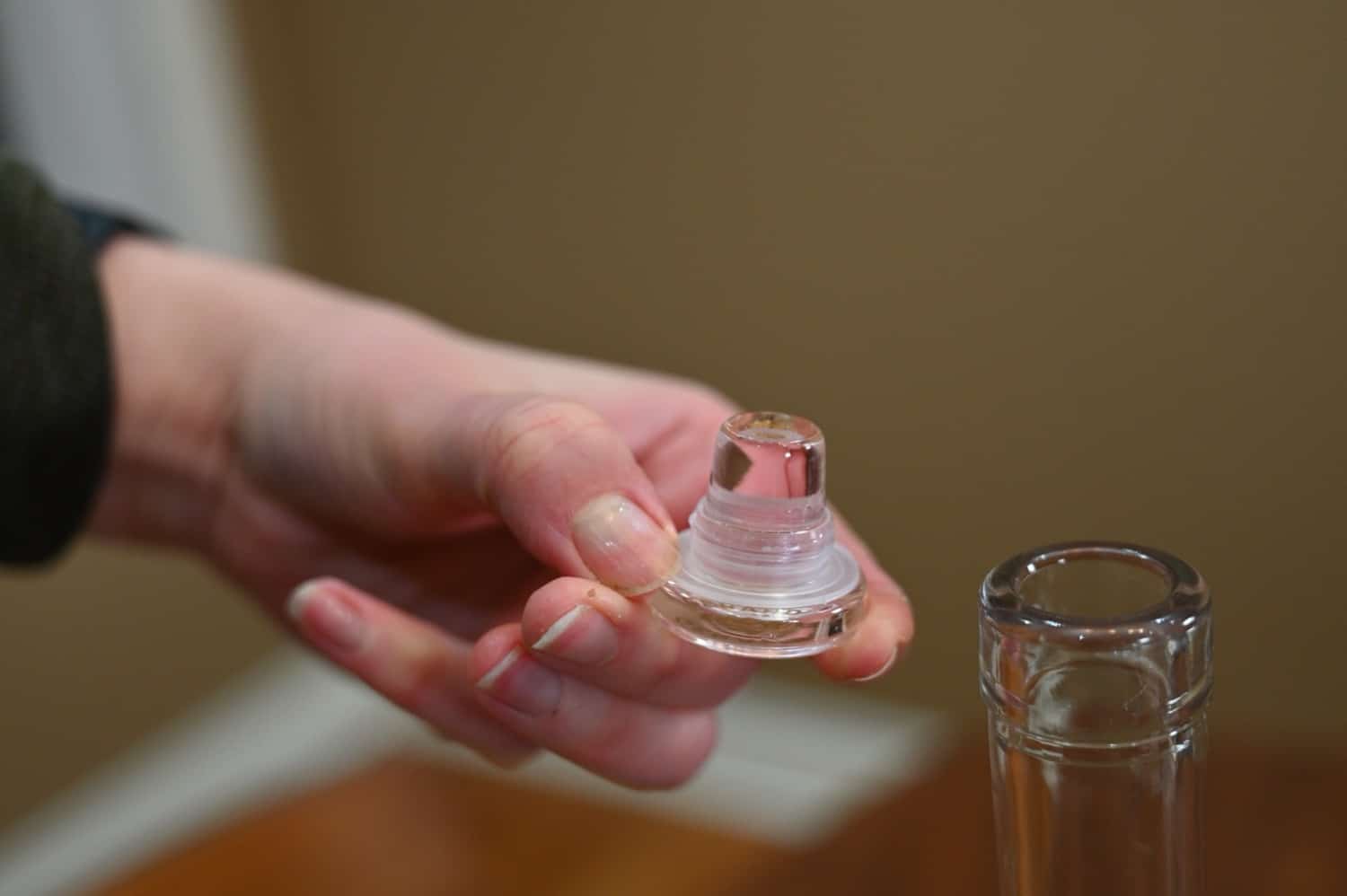 Taste
Both Sean and I enjoyed this rose! It is a blend of Grenache, Cinsault and Syrah, very flavorful and delicious! It has a bit of an initial sweetness and a very dry finish. It's fruity, crisp, refreshing and smooth. Not too sweet at all which is a good thing because we both don't enjoy super sweet wine.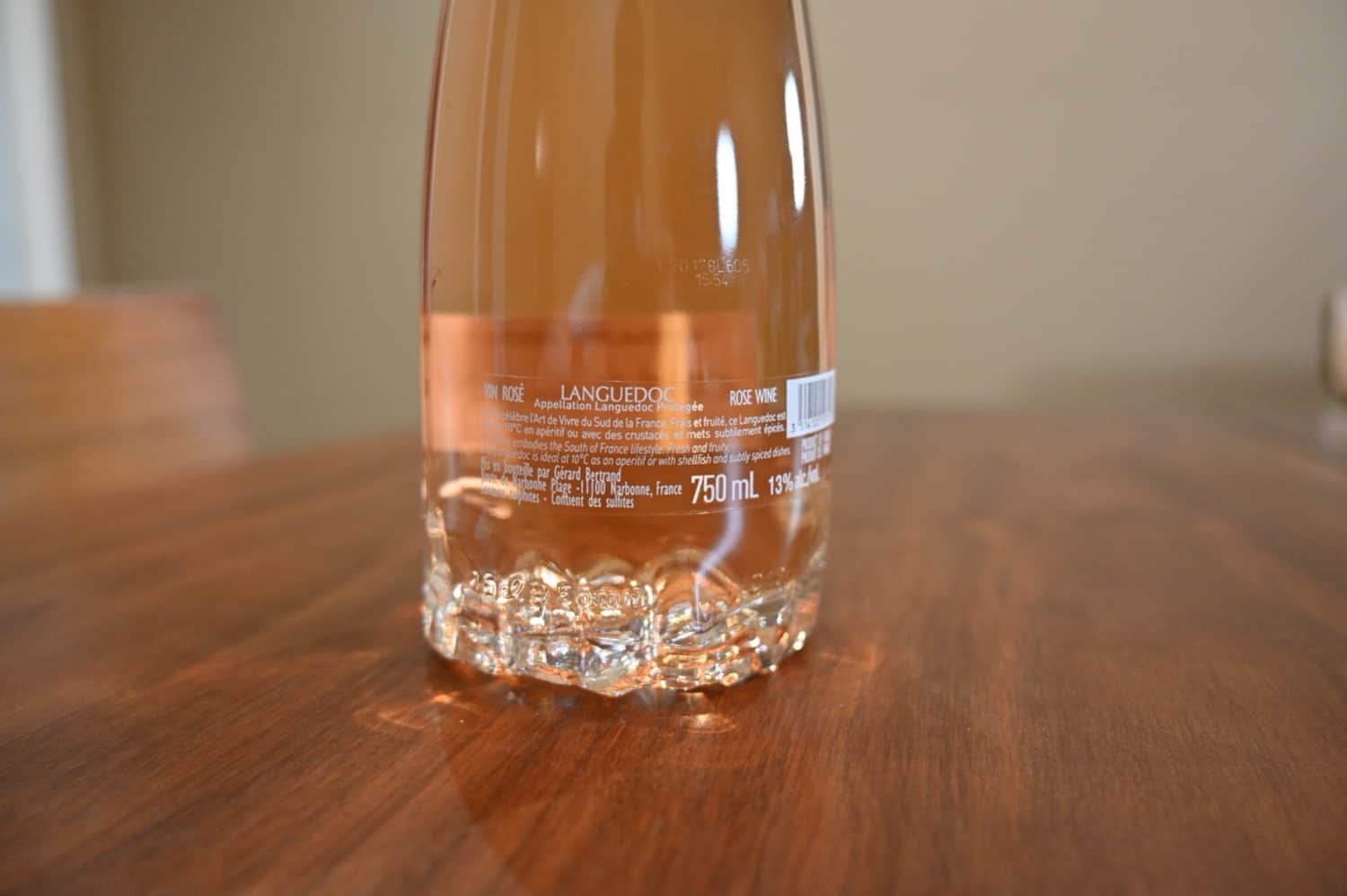 Cost
I paid $18.99 Canadian for the bottle and the item number at Costco Liquor is 903670.
Convenience
Perfect for a hot summer day afternoon on the patio! Some ideas for food pairings are charcuterie, salad, cheese, salmon, chicken or lamb. The glass cork stopper makes this bottle easy to open and easy to reseal if you don't finish the whole bottle.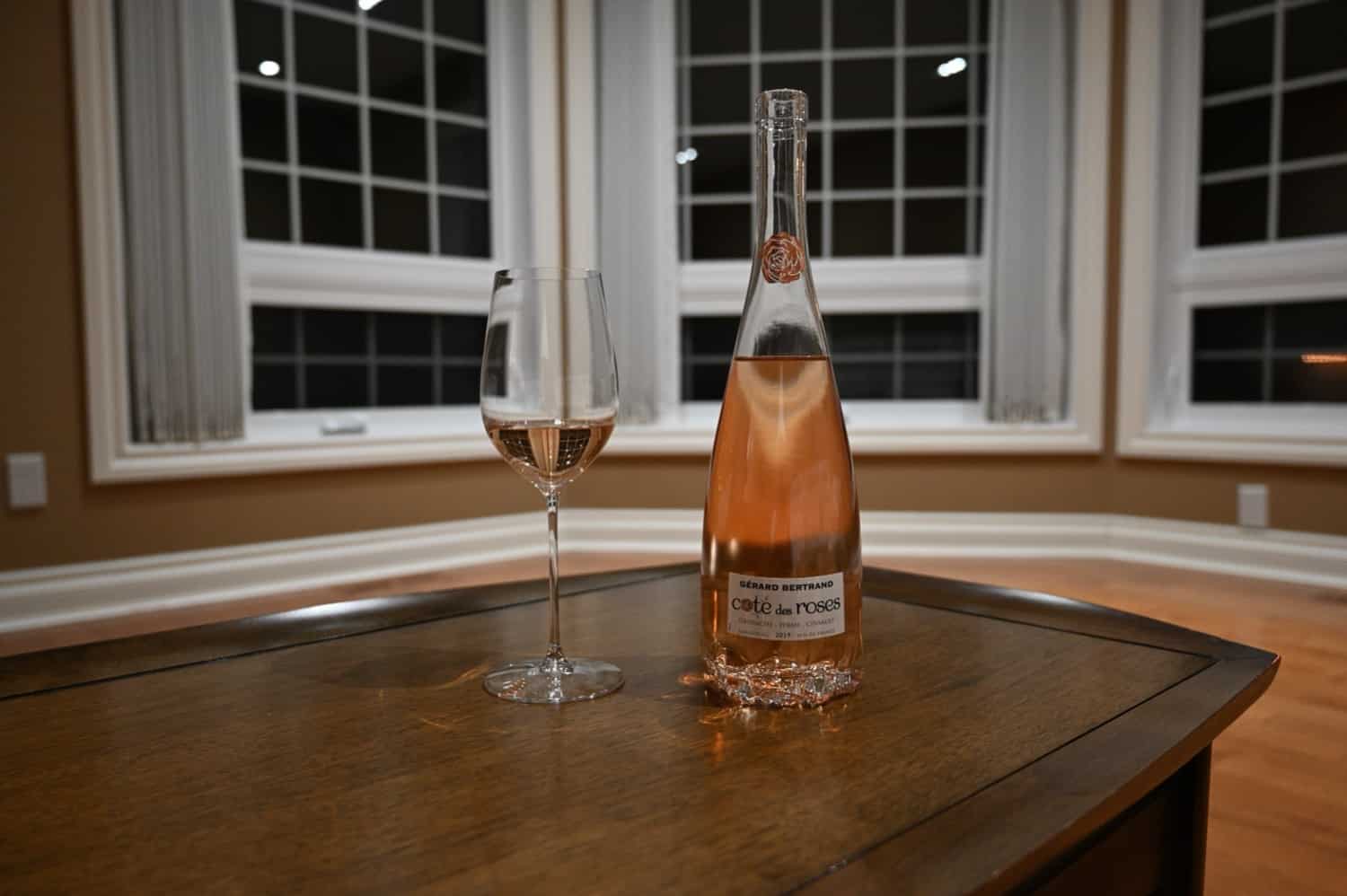 Nutrition
All I'm going to say about nutrition is that this has 13% alcohol.
We enjoyed this Costco bought Gerard Bertrand Cote des Roses Rose. I'd probably buy it again but next time in the summer to enjoy on a hot day!
Taste: 8/10
Cost: 7/10
Convenience: 10/10
Nutrition: N/A
Leave a comment if this review was helpful and also share what your thoughts are on this product!