Are you adventurous enough to try this unique pasta?
Please note that this review was not paid for or sponsored by any third party. I purchased this product with my own money and the opinions in this review are strictly my own. I am not affiliated with Costco or any of its suppliers. I am just a fan of the company. I write these reviews to help my fellow shoppers.
This review was originally done as a guest post for the amazing Costco West fan blog. Please visit this website to see Costco deals in Western Canada or even if you're just curious about the different products Costco currently is offering!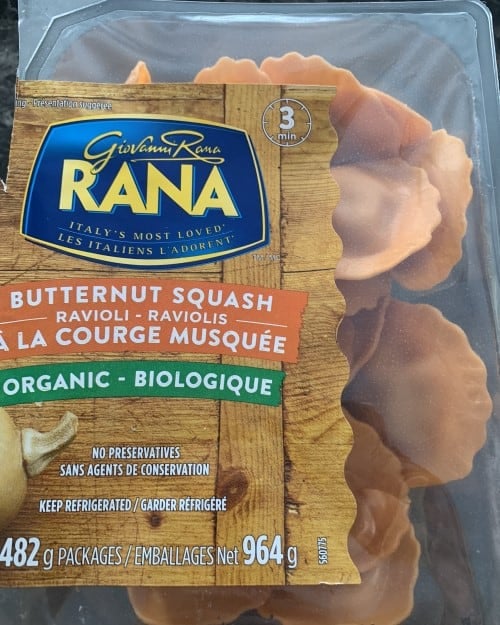 Do you enjoy butternut squash? How about butternut squash pasta? I like butternut squash. I also love trying foods that I've never tried before. I'd never had butternut squash pasta, so when I saw the Rana Butternut Squash Ravioli recently at Costco, putting it in the cart was an easy choice.
I purchased the Rana Butternut Squash Ravioli for $12.69 Canadian; it comes with two 482 gram packages of ravioli. For that price, it isn't a ton of ravioli. For our house, one package of pasta this size usually wouldn't be enough for dinner, but two packages would be too much (my husband is a big eater though!). This is definitely more expensive than your typical spaghetti or other basic pastas, and it doesn't contain any meat to help justify the cost. With that being said, this ravioli is organic, has no preservatives and seems to use higher quality ingredients, so those factors likely contribute to the cost.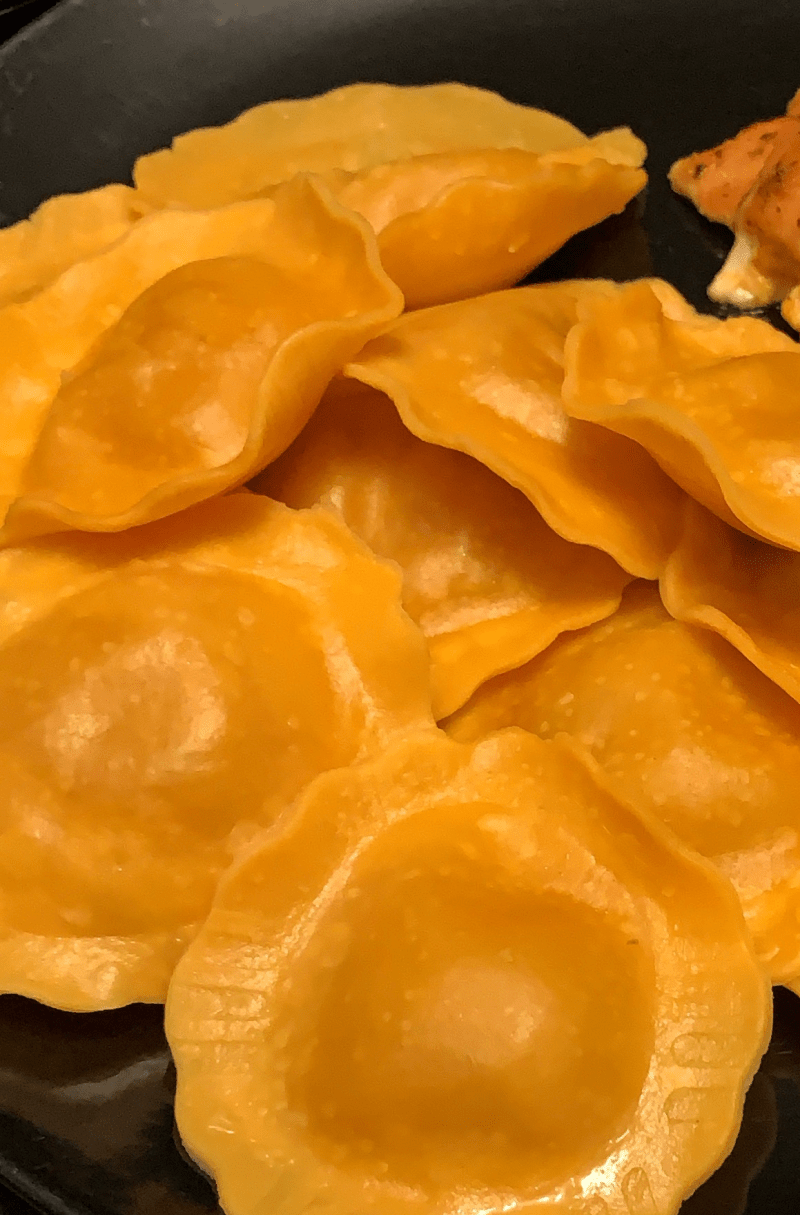 The Rana Butternut Squash Ravioli is very simple to make; all you do is boil it for a few minutes. It's a perfect dinner for those nights when you get home late or have to get your kids off to their extracurricular activities. I wasn't sure what kind of sauce to serve with this pasta, but some quick research taught me that it goes well with a rosé sauce or a brown butter sage sauce. Obviously if you make your own sauce, that decreases the convenience factor significantly, but there are plenty of pre-made sauce options that just need to be heated up.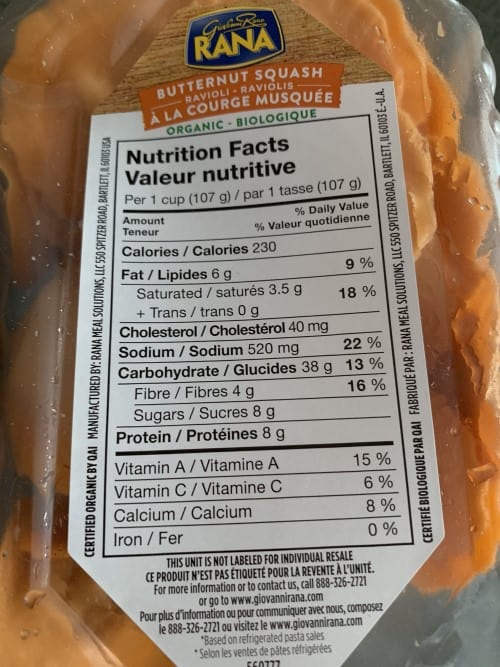 I think a lot of people will appreciate the fact the Rana Butternut Squash Ravioli is organic, has no preservatives, no added color and is GMO free. One cup of ravioli (approximately five ravioli) contains 230 calories, six grams of fat, 520 milligrams of sodium, eight grams of sugar and eight grams of protein. The sodium content is quite high considering that's just the ravioli without any cheese or sauce on top. It all comes down to your portion size. If you only eat one cup of ravioli with a small amount of sauce, the amount of calories, fat and sodium isn't that bad. If you eat three cups of ravioli layered with prosciutto, cheese and Alfredo sauce, then you've crossed over into high calorie, fat, sodium territory.
The Rana Butternut Squash Ravioli cooks quickly and easily and is really delicious! The butternut squash filling is slightly sweet. It almost has a pumpkin pie filling flavor to it. The ravioli filling is a mixture of cheese and butternut squash and the flavors blend beautifully together in my opinion. The ravioli tastes like a fresh, homemade pasta and not like a typical box of dry pasta or even the other refrigerated pastas I've had before (like tortellini, etc.). I found the pasta itself to be the perfect thickness. It wasn't gummy or chewy. My husband found the sweetness and flavor of the filling to be a bit too much; he thought the ravioli would be better served as an appetizer rather than as the main course. I didn't find it overly sweet and enjoyed it as the main component of our dinner the night we tried it; it was savory enough to pair well with the brown butter sage sauce I made and a chicken breast on the side.
I enjoyed the Rana Butternut Squash Ravioli and would purchase it again. I think it may be a seasonal item, so if butternut squash pasta sounds good to you, go pick it up while it's still in stock at Costco! There are lot of ways to experiment with this ravioli that I haven't tried. I'm looking forward to trying it with Alfredo sauce, rosé sauce, nuts, prosciutto and different cheeses.
Taste: 8/10
Cost: 7/10
Nutrition: 5/10
Convenience: 9/10
What kinds of sauce or what other ingredients would you pair this ravioli with?