An easy lunch or snack for kids OR adults!
Please note that this review was not paid for or sponsored by any third party. I purchased this product with my own money and the opinions in this review are strictly my own. I am not affiliated with Costco or any of its suppliers. I am just a fan of the company. I write these reviews to help my fellow shoppers.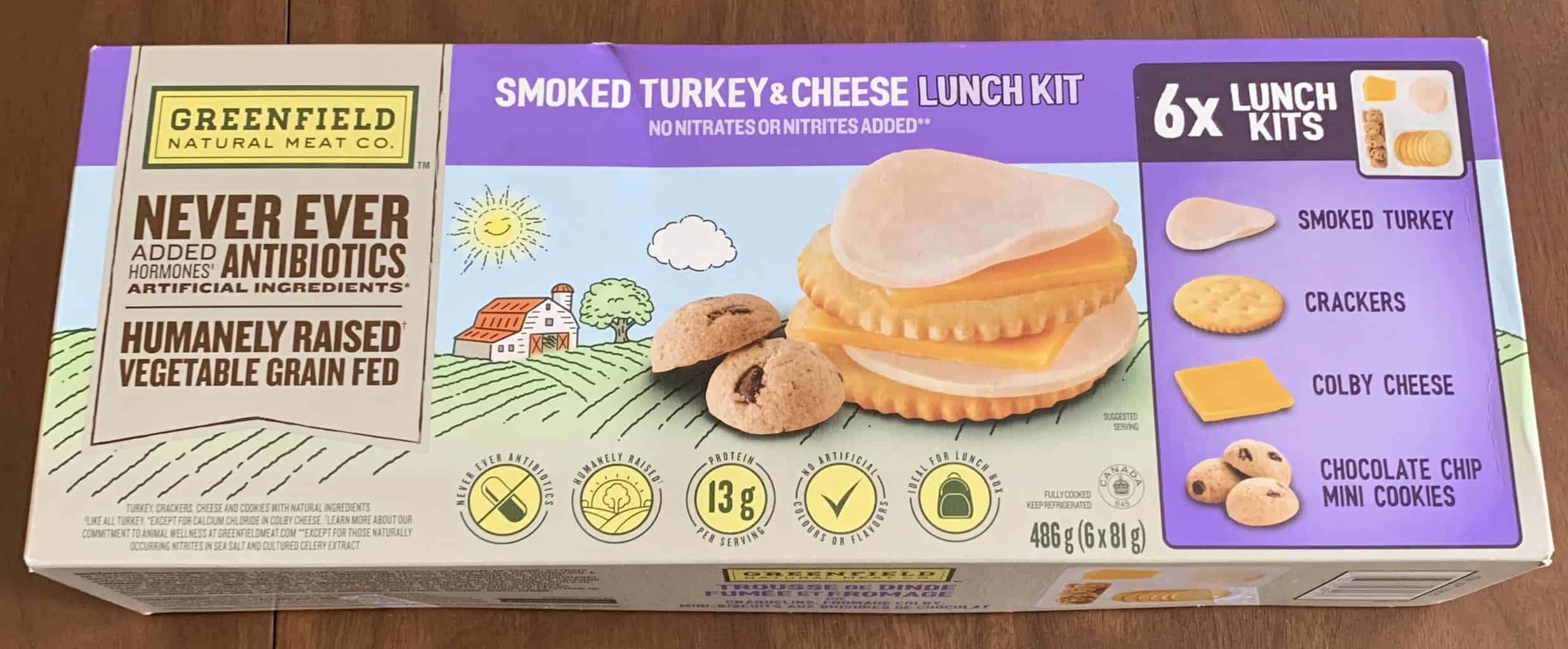 I had a reader request a review on the Costco Greenfield Natural Meat Co Smoked Turkey & Cheese Lunch Kit so I picked this product up and I'm reviewing it today!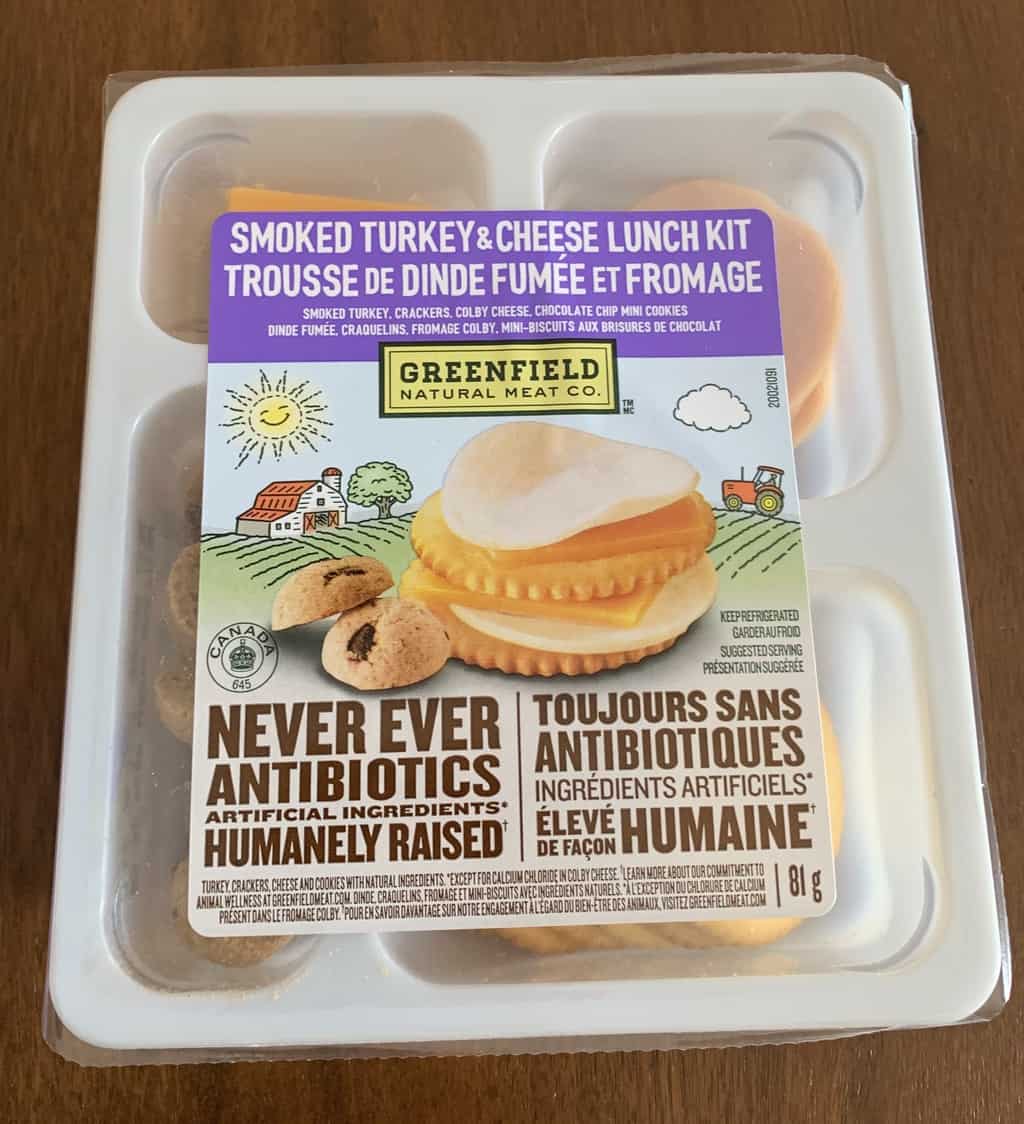 Taste
I was a little skeptical about these because I feared there was going to be some nasty slimy processed meat and greasy cheese with a bunch of inedible crackers. I was pleasantly surprised by the taste of the cheese, meat and crackers in these lunch kits! The meat was seasoned well, flavorful and not slimy at all and didn't have that over processed taste at all. The colby cheese was perfectly portioned and a mildly flavored so I think it appeals to pretty much everyone's taste buds. The crackers were soft, crisp and buttery (the melt in your mouth kind of crackers). The cookies weren't amazing tasting, they didn't taste really fresh and could also use way more chocolate chips. I actually really enjoyed the combination of cheese, cracker and turkey and feel like a little dollop of mustard would make it extra yummy.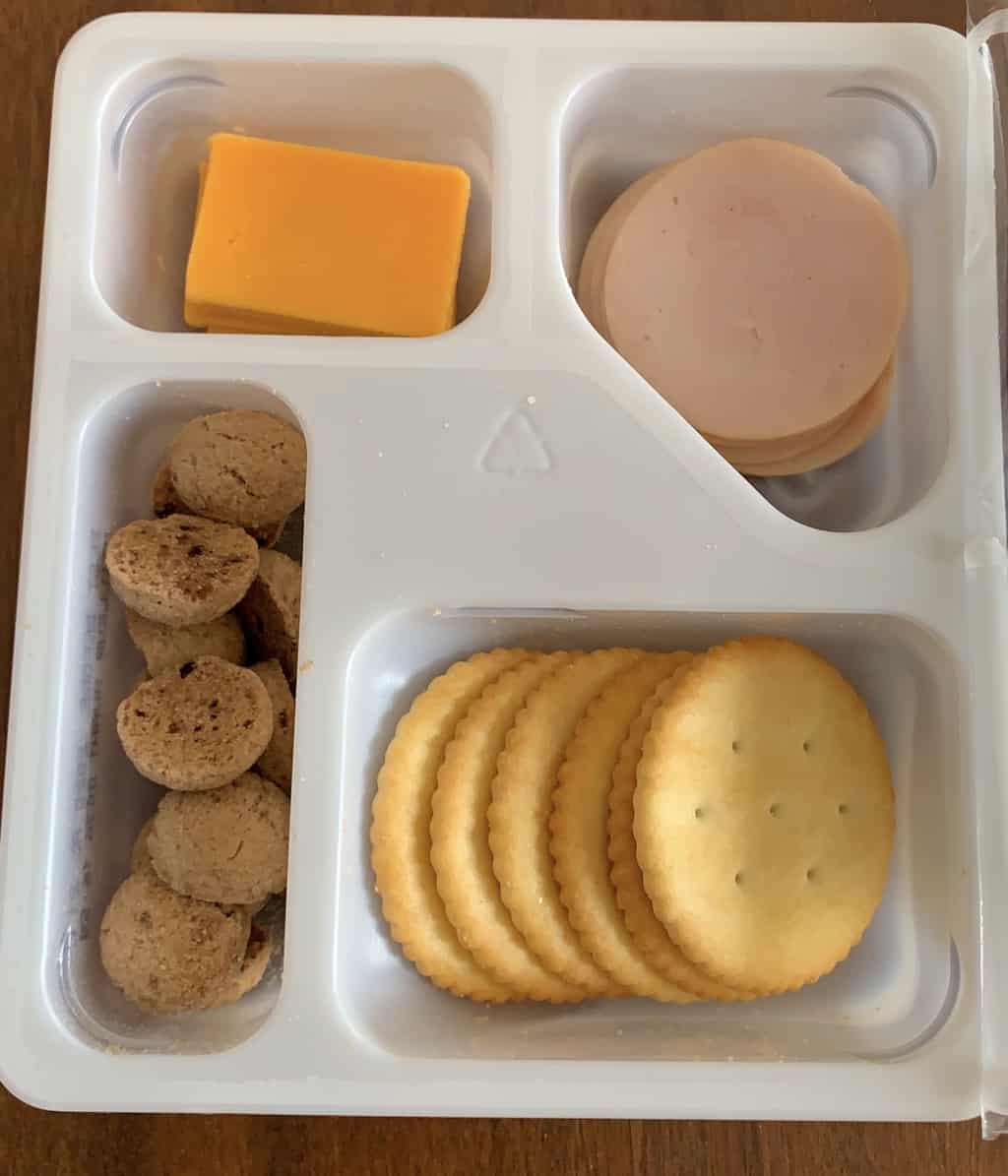 Cost
You get six lunch kits in the box, I paid $14.99 Canadian at Costco. Each kit comes with six crackers, six pieces of turkey and six cheese slices. Not exactly cheap, you're definitely paying for the convenience and the packaging. However, if you're short on time and need a quick to-go lunch or snack for your kids these are a fun treat.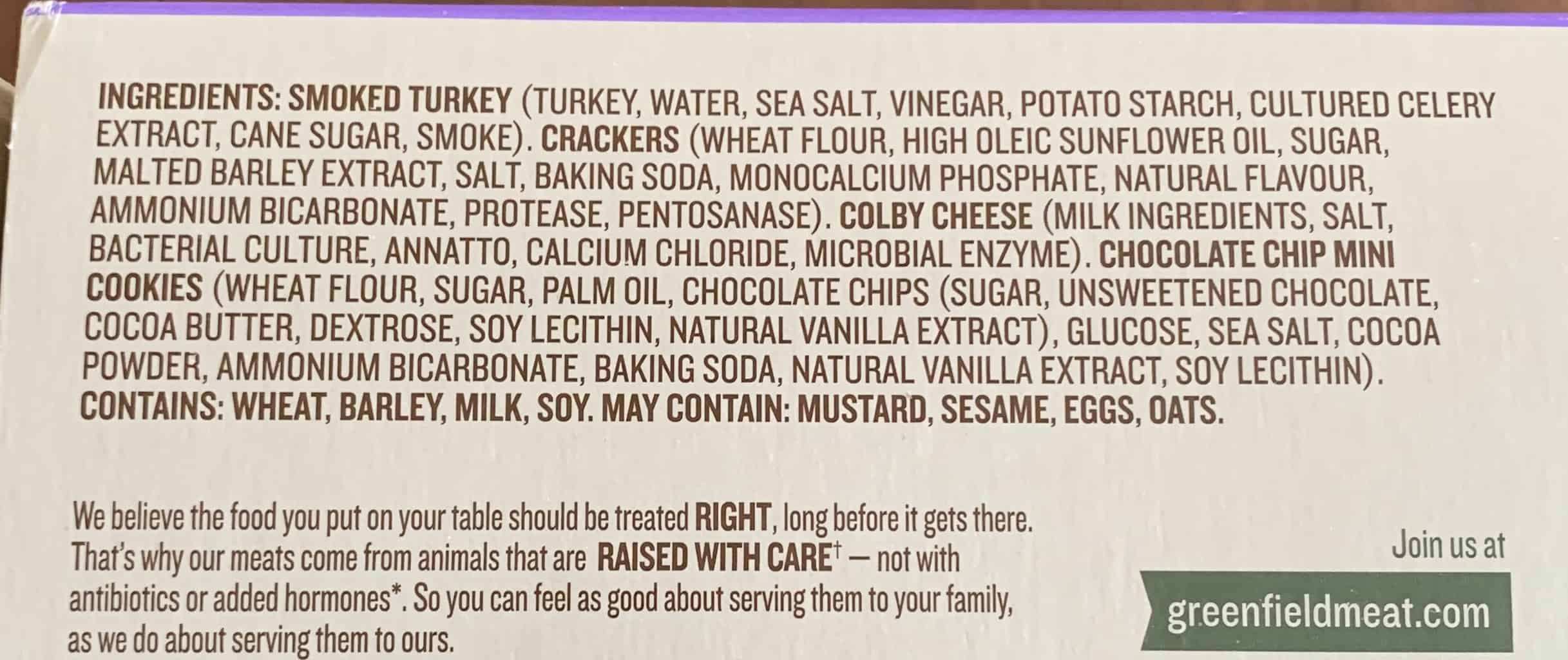 Convenience
The lunch kits need to be kept refrigerated and the best before date is about five weeks from the date I purchased the kits. These would be perfect to bring to the park, pack as a lunch, bring in the car on a road trip or even have at home for adults to enjoy.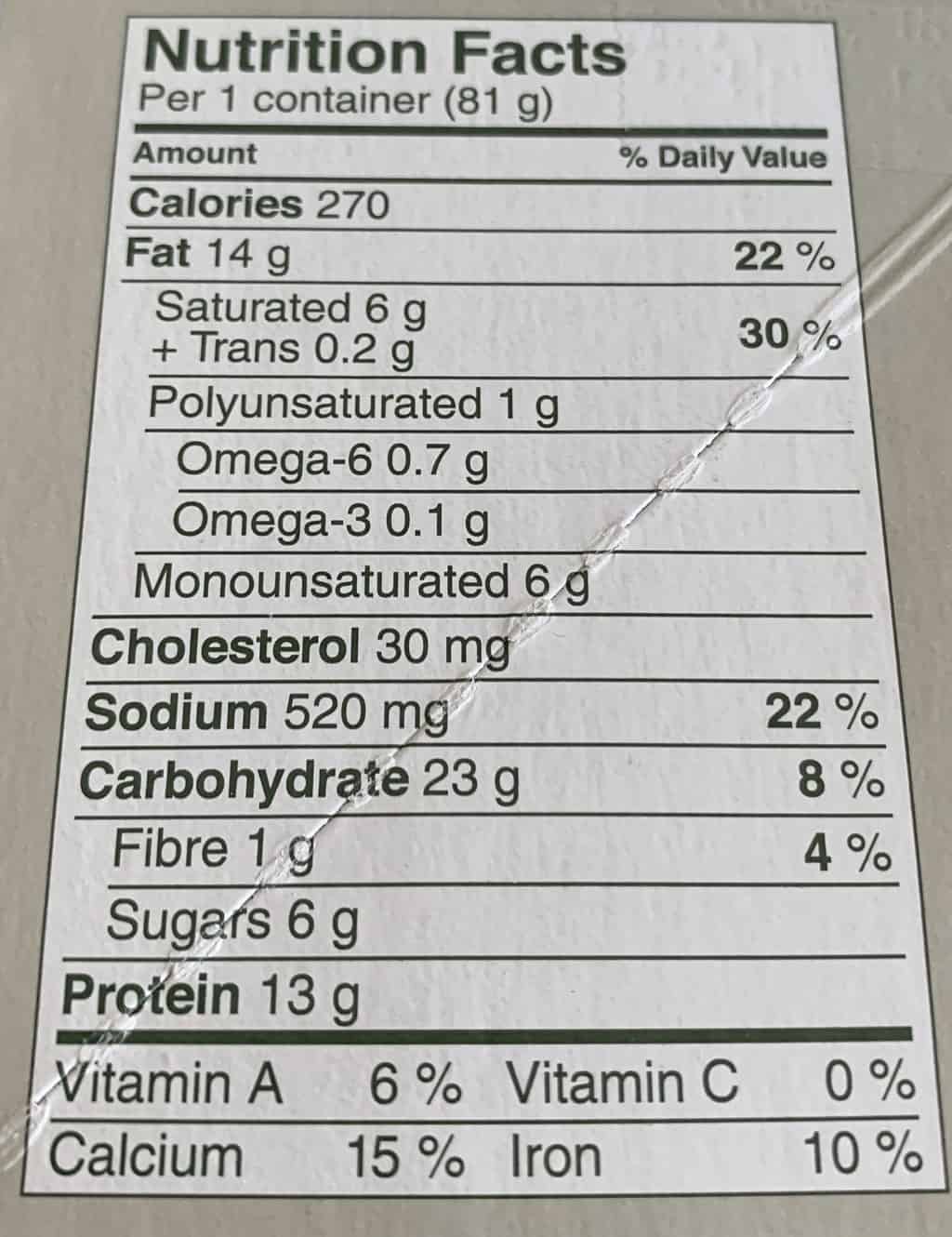 Nutrition
One lunch kit is 270 calories, 14 grams of fat, six grams of sure, 13 grams of protein, one gram of fibre, 23 grams of carbohydrates and 520 mg of sodium. There's no added antibiotics, hormones, artificial ingredients and the turkey is humanely raised and vegetable grain fed. The ingredients list definitely has some ingredients that individuals don't always like to see like palm oil and soy.
I actually enjoyed having the cheese, turkey and crackers as a snack while kicking around home yesterday. I probably wouldn't buy these again because we don't have kids but I could see kids really loving these for a fun lunch.
Taste: 7/10
Cost: 5/10
Convenience: 10/10
Nutrition: 4/10
What do you like to serve your kids for a fun lunch?